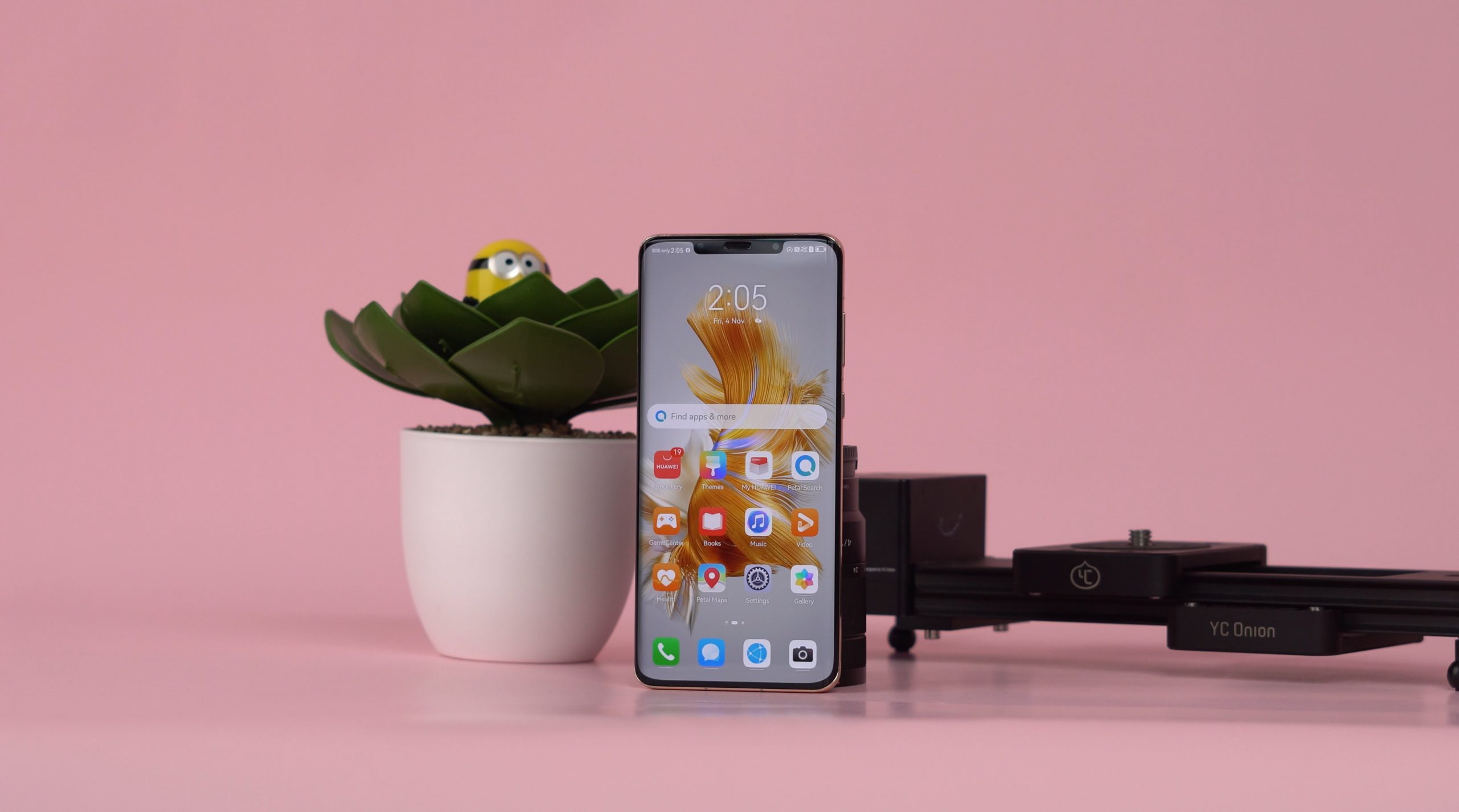 Review verdict: The Huawei Mate 50 Pro is a return to form for the Chinese company, offering unmatched camera performance in the Philippines while retaining a tough yet beautiful exterior.
Pros
The BEST cameras in a flagship so far this year
Variable aperture technology allows you to pull off DSLR-like shots
Kunlun glass protection is as tough as they come
Vegan leather feels nice in the hand
GBox solves Huawei's Google problem
Cons
Will likely be expensive
That notch is huge
Huawei Mate 50 Pro Specs
Snapdragon 8+ Gen 1 processor
8GB/12GB RAM
256GB/512GB internal storage
6.74-inch Curved OLED display, 120hz refresh rate, 2212 x 2616 resolution, 10-bit color
50-megapixel f/1.4-4.0 main camera with PDAF and OIS; 13-megapixel f/2.2 ultra-wide-angle camera; 64-megapixel f/3.5 RYYB telephoto camera with 3.5x optical zoom and OIS; XMAGE, laser autofocus
13-megapixel f/2.2 selfie camera, 3D ToF Sensor
4G, LTE
WiFi 6, Bluetooth, Satellite
In-display fingerprint scanner, Stereo speakers
4700mAh battery
66w wired charging, 50w wireless charging
HarmonyOS 3.0
Huawei's Mate series is back in town, and the Mate 50 Pro might just be our favorite high-end smartphone that we've tested this year. And while Leica is no longer in the picture as far as brand partnerships go, Huawei is perfectly capable of making a chart-topping smartphone entirely on its own.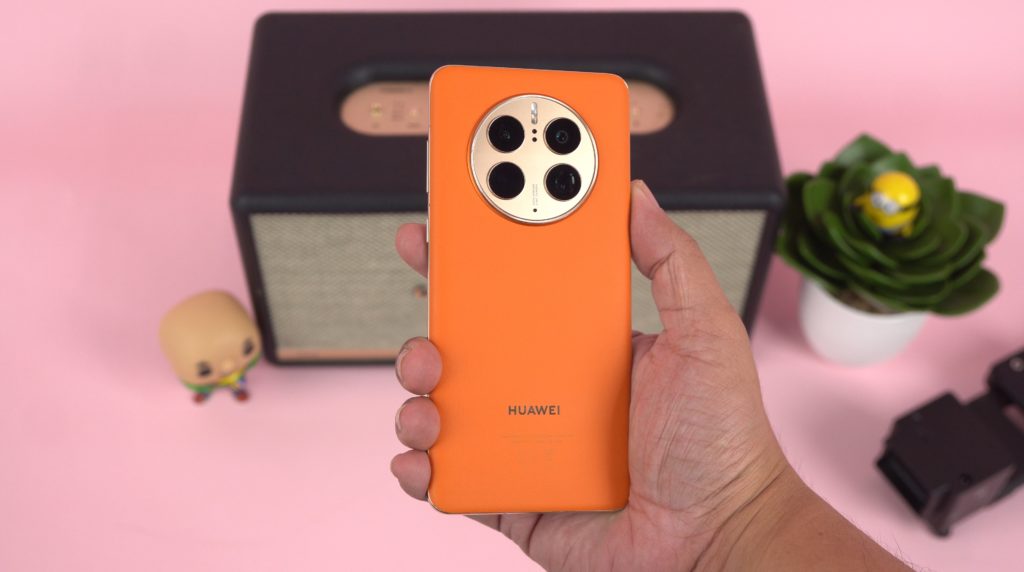 Design
The Mate 50 Pro comes in two variants: there's one with a glass back and a more desirable vegan leather option. Our review unit is the latter, and let me tell you this thing looks freaking fantastic. The orange leather finish makes the phone stand out when you take it out of your pocket or bag, and the anodized aluminum frame complements it perfectly.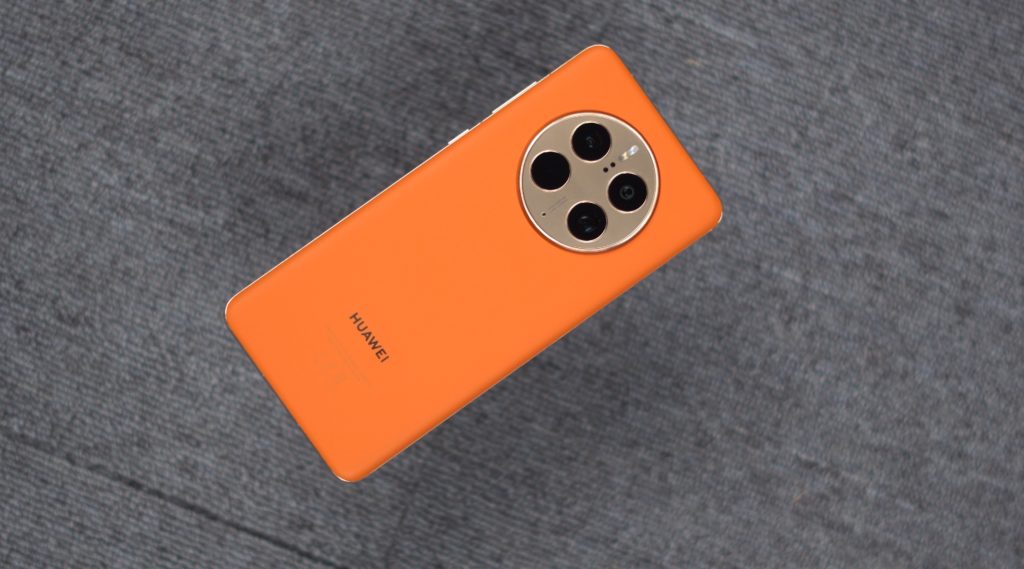 There's a bit of a throwback to Huawei's previous Mate devices in terms of the design of the camera bump, but all-in-all the phone looks the part of a flagship made by a top-tier brand.
What I really like about the Mate 50 Pro is that the leather back makes it extremely easy to hold and grip the phone, and it's virtually fingerprint-resistant, which kind of makes using a case with it a bit unnecessary. Huawei still provides a silicone case in the box if you need one obviously, but I've been running mine naked for the past few weeks.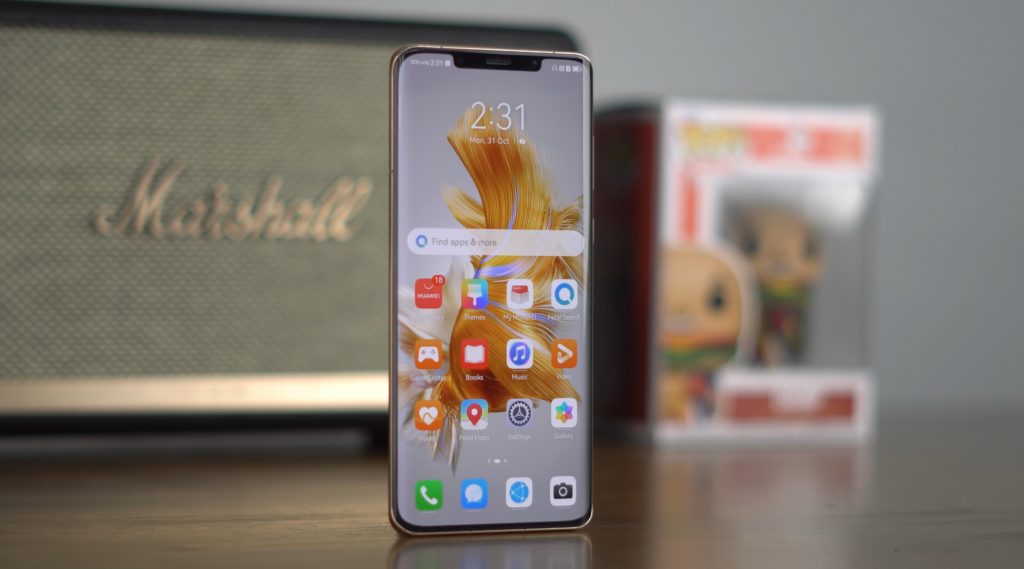 Just like any good flagship this 2022, the Mate 50 Pro is relatively thin at just 9mm at its thickest part and has IP68 protection against dust and water.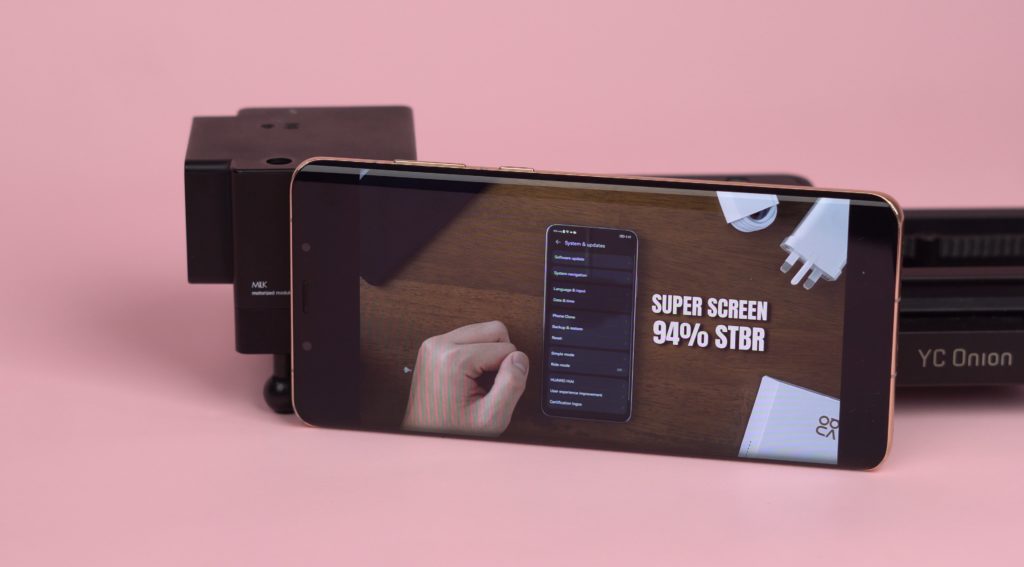 Display
The Mate 50 Pro uses a curved, 6.74-inch OLED panel that has a 1212 x 2616 resolution along with a 19.5:9 aspect ratio. It has all the bells and whistles you'd expect from a display of its class: 120Hz refresh rate, 10-bit color depth, HDR10+ capabilities, and high-frequency 1440Hz PWM dimming. There's a fingerprint scanner embedded under that nice-looking glass.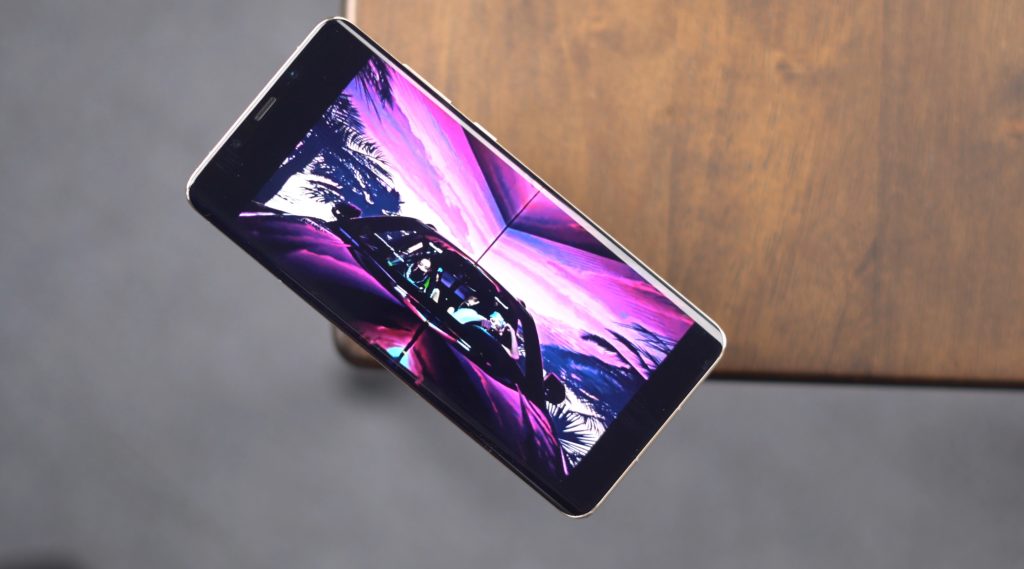 The vegan leather version of the Mate 50 Pro also gets the company's new Kunlun glass to protect that gorgeous display. Huawei claims that Kunlun is incredibly shatter resistant, and to demonstrate it, dropped my review unit (much to my horror) on the floor, screen down, at waist height multiple times without ill effect. And while Huawei only officially promises shatter-resistance when the phone is dropped this way, the phone did drop multiple times in the upper corners during the demo, again with no ill effect. There's a ding or two on the aluminum frame (you can probably see it if you look hard enough) but there are no visible cracks on the actual screen. In fact, Kunlun is so tough that the phone is the first to get five-star glass drop resistance certification from Switzerland's SGS.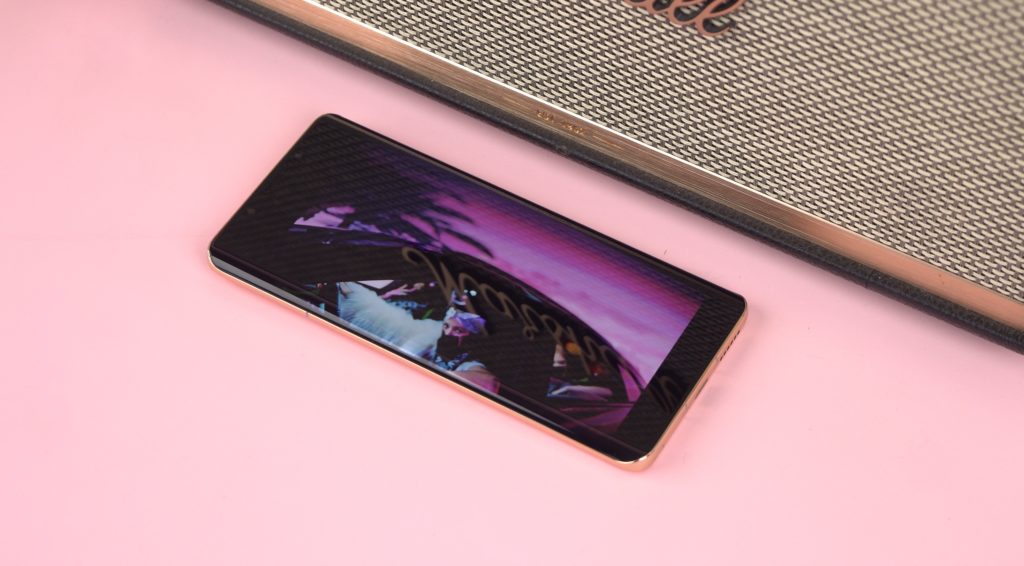 As far as actual screen quality goes, the Mate 50 Pro has one of the best I've seen this year. Deep blacks and bright, vivid colors are the norm here – you really won't find anything to complain about display-wise.
There's a notch at the front of the camera which houses two cameras inside of them – one is a 13-megapixel ultra-wide camera with an f/2.4 aperture, while the other is a TOF 3D camera that's used to provide depth information.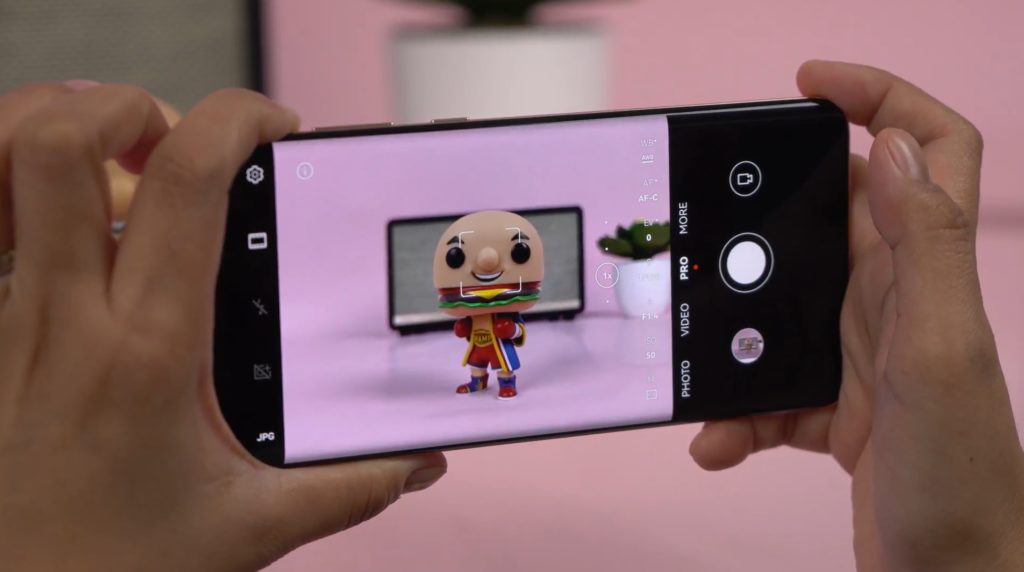 Cameras
The days of Huawei reigning over the top of the DxOMark charts looked to be over after the company parted with long-time partner Leica this year, but it's obvious that Huawei is perfectly capable of going at it on its own. Shortly after they parted ways with their German partner, Huawei launched XMAGE, their own imaging tech intended for their high-end smartphone offerings.
The Mate 50 Pro has four cameras in total, but it's really the primary snapper that steals the show. It's a 50-megapixel sensor (1/1.56″ Sony IMX766, 1.0µm) with a Quad-Bayer RYYB color filter and a stabilized 24mm lens, paired with a variable aperture mechanism that ranges from f/1.4 to f/4.0.
Now, variable aperture camera systems aren't new – Samsung tried something like that for the Galaxy S9 and S10 – but Huawei has taken the idea to a new level entirely. There are 10 steps total from f/1.4 to f/4.0, which gives you enormous flexibility as far as adding true, non-software bokeh to your photos.
If you don't like to mess around in Pro mode, you can keep everything automatic and let the software decide for you what setting is the best for what you need.
Aside from the main camera, there's also an ultra-wide camera that has a 13-megapixel sensor with an f/2.2 aperture, as well as a 64-megapixel OmniVision OV64B sensor, optical image stabilization and f/3.5 aperture. A 10-channel multispectral sensor rounds out the cameras. There's also a laser system that's used for more accurate focusing duties, and a dual LED dual-tone flash.
The photos produced by the Mate 50 Pro are second to none. The flexibility offered by the variable aperture lens gives you creamy, natural-looking bokeh that's not affected by software limitations that fixed-aperture lens flagships have. The Mate 50 Pro also offers the lowest aperture on a smartphone -variable or fixed – which produces excellent photos in lighting that other phones struggle with.
Aside from the hardware on offer, Huawei's incredibly fleshed-out image processing prowess gives you natural-looking images no matter the lighting situation. There's a reason why the Huawei Mate 50 Pro is on top of DxOMark's charts currently.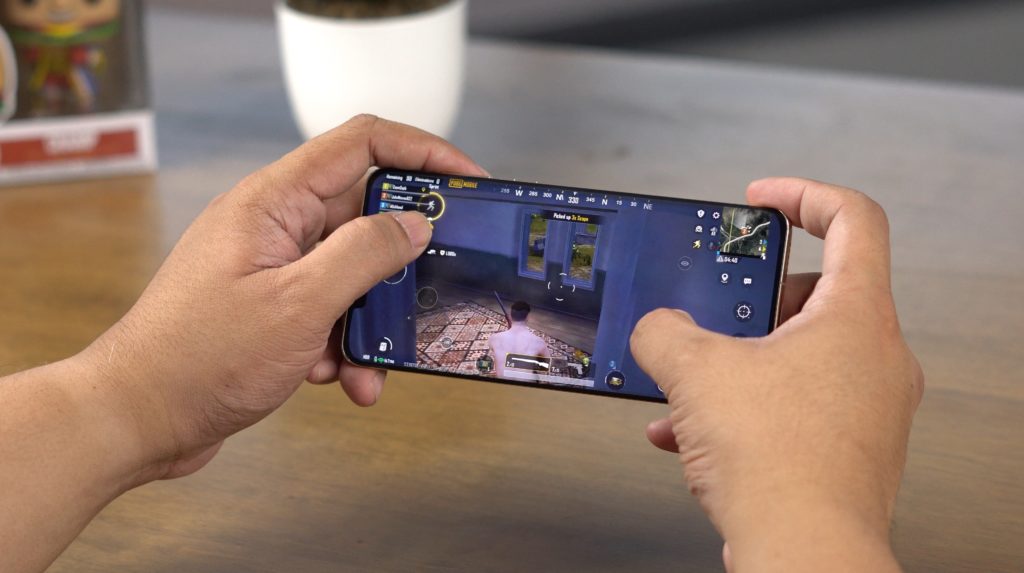 Performance, software, battery life
The Mate 50 Pro is powered by the Qualcomm Snapdragon 8+ Gen 1 processor and is paired with 8GB of RAM and either 256GB or 512GB of storage, with our review unit being the latter. We're all familiar with Qualcomm's top-tier processor, so we're really not going to dive into that in this review. Take note though that because of the US restrictions on Huawei, the Mate 50 Pro is locked to 4G only.
The Mate 50 Pro will have EMUI 13 in it – Huawei's own take on Android, along with the usual suspects: AppGallery, the company's app repository that replaces Google Play as well as Petal Search.
Interestingly there's now a way to reliably log into apps that require a Google Account – GBox. The app is easy to use (you only have to download the app from here) and more importantly, works flawlessly. It doesn't have ads (for now), and you log into it as normal.
It's not a full solution to Huawei's whole no GMS problem, but it's the closest that you'll get to a solution short of the US actually rescinding the ban.
As far as the performance of the phone's software and hardware, it performs flawlessly. The phone feels fast and fluid, and EMU13 has so many features built into it that it'll require a whole new article to go through it all.
The Mate 50 Pro comes with a 4700mAh battery, 300mAh short of the standard 5000mAh that we usually see on devices of its class. Nevertheless, the phone managed to for around a day before it needed to be charged, making it one of the better performers of the current crop of flagships. As usual, the phone supports Huawei's SuperCharge tech, with the phone able to charge up to 66W via the bundled charger. The phone can charge up to 50W via wireless charging.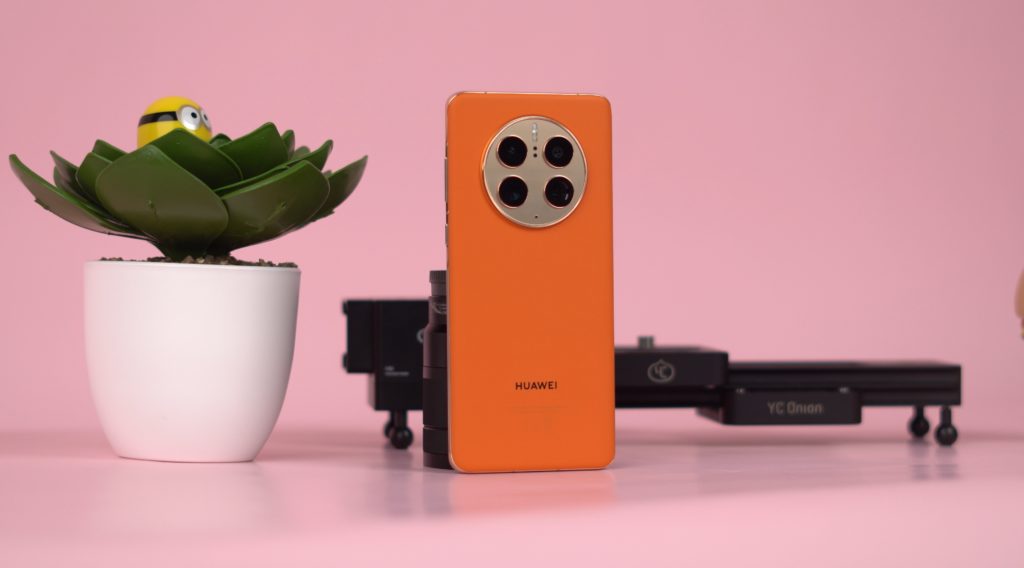 Wrap-up and verdict
If you're the type of person that wants the best camera on a phone, you shouldn't look any further than the Huawei Mate 50 Pro that we featured in our review for the Philippines. The phone produces incredible photos no matter the lighting condition, and its variable aperture tech really is a game changer if you're the sort of person that really puts camera performance above everything else.
It's also one of the prettiest and most striking phones I've used so far, and the only one that I dare to daily drive without a case.
Huawei Mate 50 Pro Review Philippines Price
Unfortunately as of press time we don't have solid local pricing for the phone as of yet. In Europe the vegan leather-backed version of the phone retails for €1,400, which comes out to around Php 83K with the current exchange rates. Take note that local pricing may be cheaper because of differences in taxes.
Comments (0)