Review verdict: The Huawei MateView GT is a great gaming monitor for anyone looking for a solid performer in the Philippines, though it faces stiff competition from other already established brands in the market.
Pros:
Excellent design
Very good color accuracy
Integrated microphone
Built-in speaker
Cons
Microphone only works when connected via HDMI
Sound from the speaker could be better
No swivel adjustments
Huawei is further expanding its ecosystem by entering the PC monitor market, spearheaded by its 4K-capable MateView and its gaming-focused, 32-inch MateView GT. We've spent around two weeks with the MateView GT and it's a solid first offering from Huawei, though it still has a few rough spots that can easily be addressed by its successor.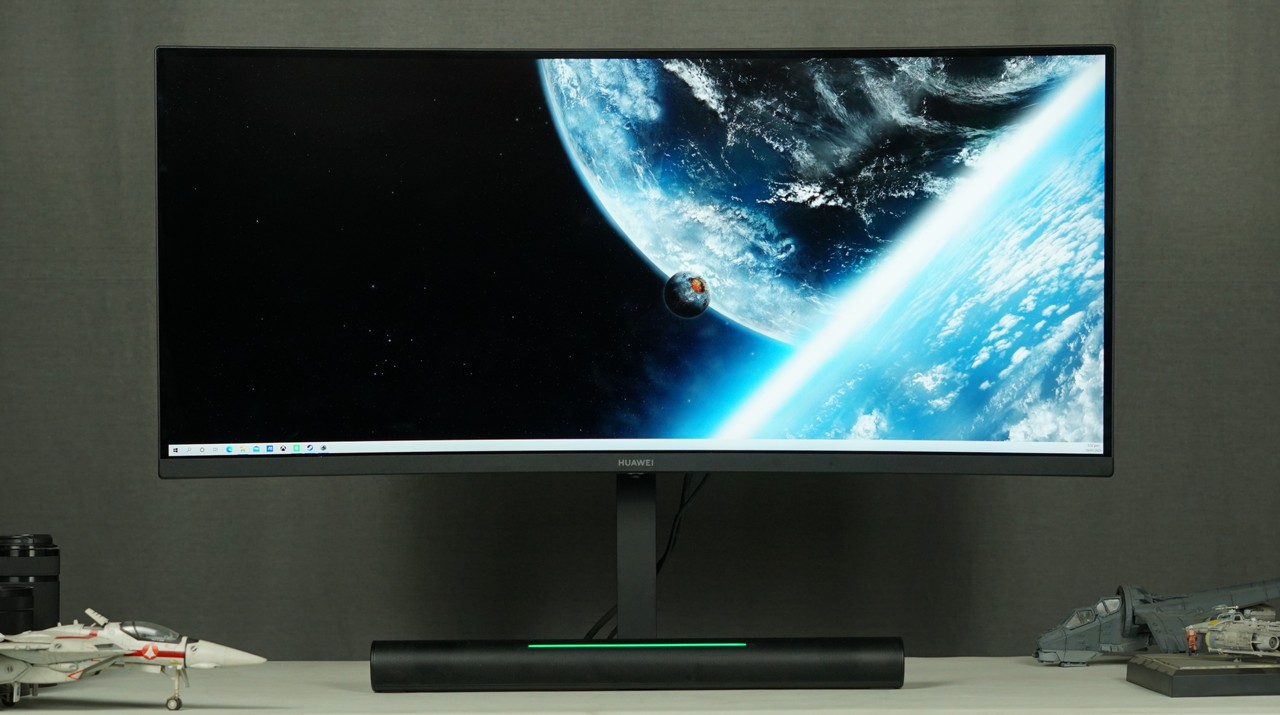 Design and features
Huawei is a company that makes really good-looking gear, and the MateView GT is no exception. The monitor has nice clean lines, and a predominantly black chassis makes it blend seamlessly into any gaming setup.
Interestingly the MateView GT has an integrated speaker in its stand. There's an RGB strip that runs above it, which also serves the speaker's touch-sensitive volume adjuster.
You can vary the height and tilt of the monitor depending on your preference, though there are no swivel or rotation options here, which is a little disappointing.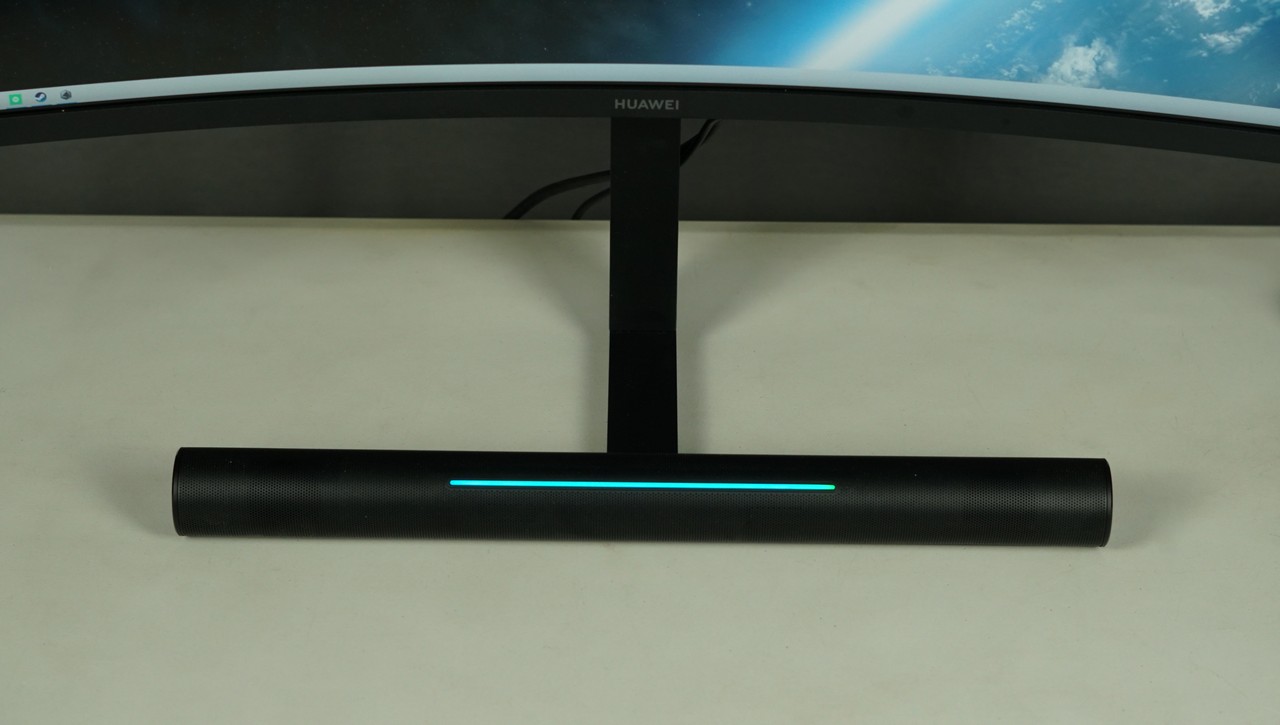 There's also an LED light on the rear of the monitor as well, and Huawei uses a convenient joystick at the bottom to control OSD options. Unfortunately, Huawei doesn't offer any sync options for the LED lights, which means you'll have to go with the monitor's presets instead.
The monitor also has noise-canceling microphones set on the bezel that you can use, though obviously, their quality isn't going to be as good as say, a dedicated streaming mic. Still, they're good enough that you can use them for Zoom calls or for callouts while you're playing COD: Warzone or any game that requires you to talk to your teammates.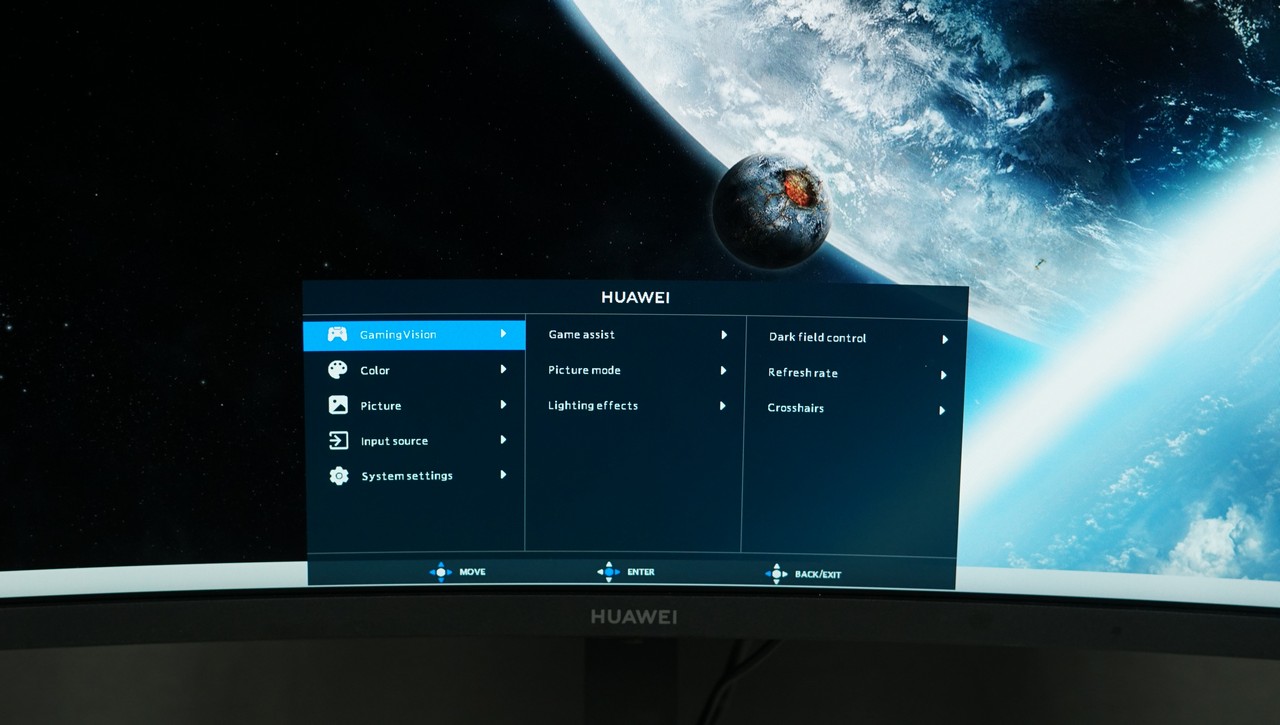 As for the integrated speaker, it's plenty loud thanks to the two 5W speakers used. The sound quality is good enough for something this small, and the mid-range is good, but the bass lacks depth the louder you go. It's good enough for anyone that doesn't want to invest in a soundbar (and the touch-sensitive controls are great too).
There are a few hitches with the overall design and features of the MateView GT though. For one thing, you'll have to connect to the monitor via HDMI since it doesn't work with the DisplayPort connection. Doing that cuts your maximum refresh rates to 100Hz instead of the 165Hz that you get with DisplayPort. You'll also have to connect an extra cable to your PC via USB. Not that big of a deal though it's another cable that you'll have to manage if you're obsessed with keeping your setup nice and neat.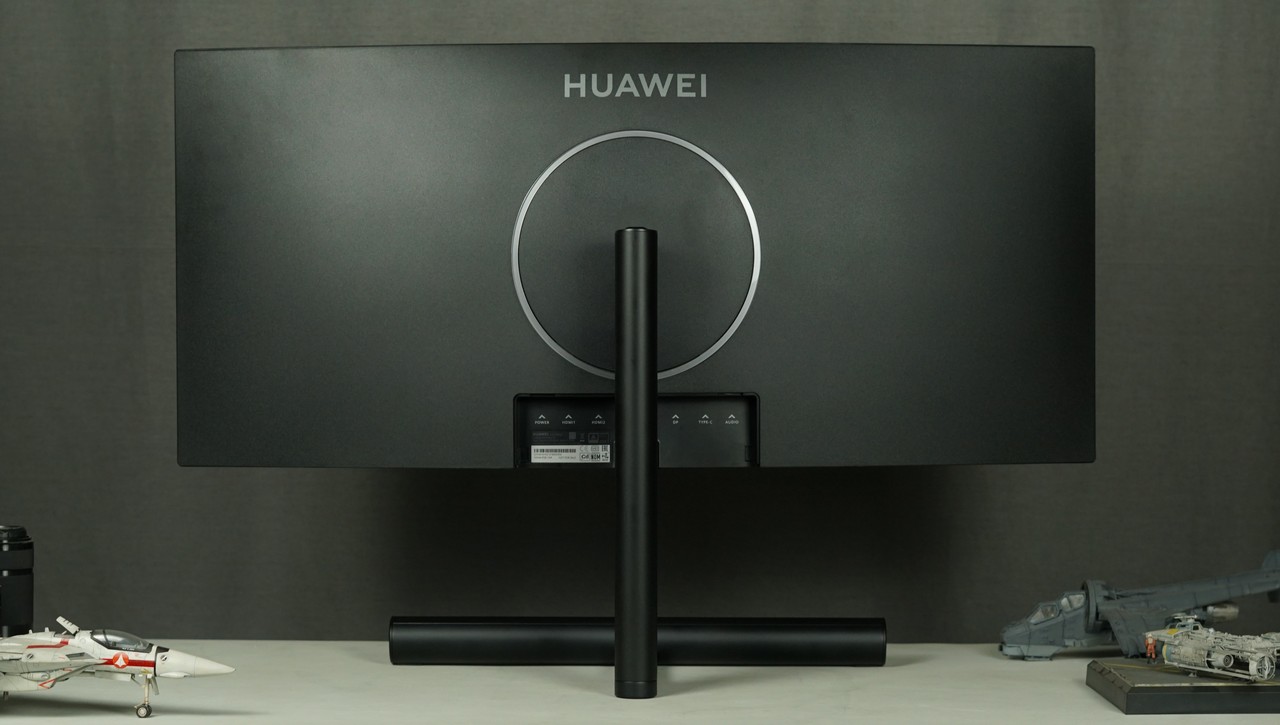 Speaking of cables, there are two HDMI 2.0 ports, a single DisplayPort 1.4, USB-C connector for display, data transfer, and if you connect a phone, 10W charging. There's also a 3.5mm jack, and interestingly the monitor takes power via a USB Type-C port as well.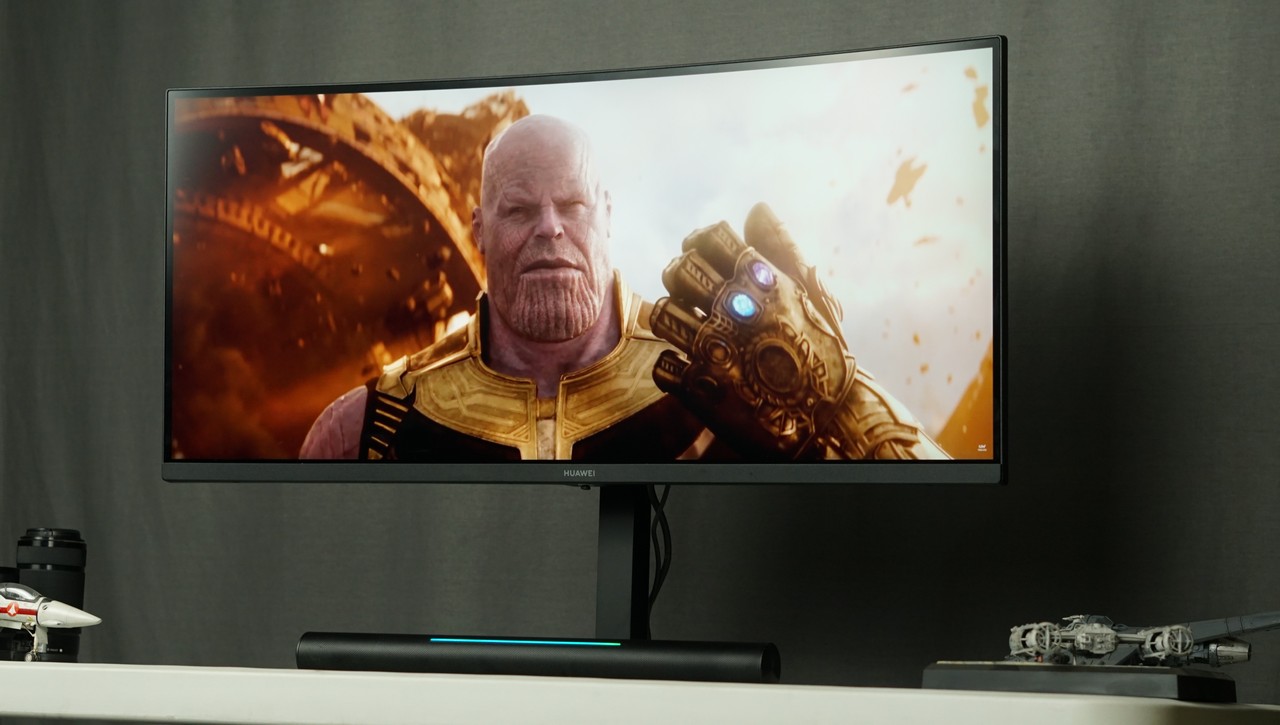 Display and performance
Moving on to the display: the MateView GT uses a 34-inch, 3440 x 1440 resolution panel based on VA tech, and consequently sports a 21:9 aspect ratio. The curved panel uses a 1500R curve, which is typical of what you see in the space. The monitor uses AMD's FreeSync tech.
Huawei says that the monitor covers 90% of the DCI-P3 color space (which is 100% of sRGB) as well as a Delta E value of < 2.
Our tests using our Spyder 5 Elite colorimeter put the monitor pretty close to Huawei's advertised values. 95% of the sRGB space (or 82% of DCI-P3), and a pre-calibration Delta-E value of 1.73. That value further dropped down to just 1.06 and can be further reduced by toning down the yellows. You can see the results here.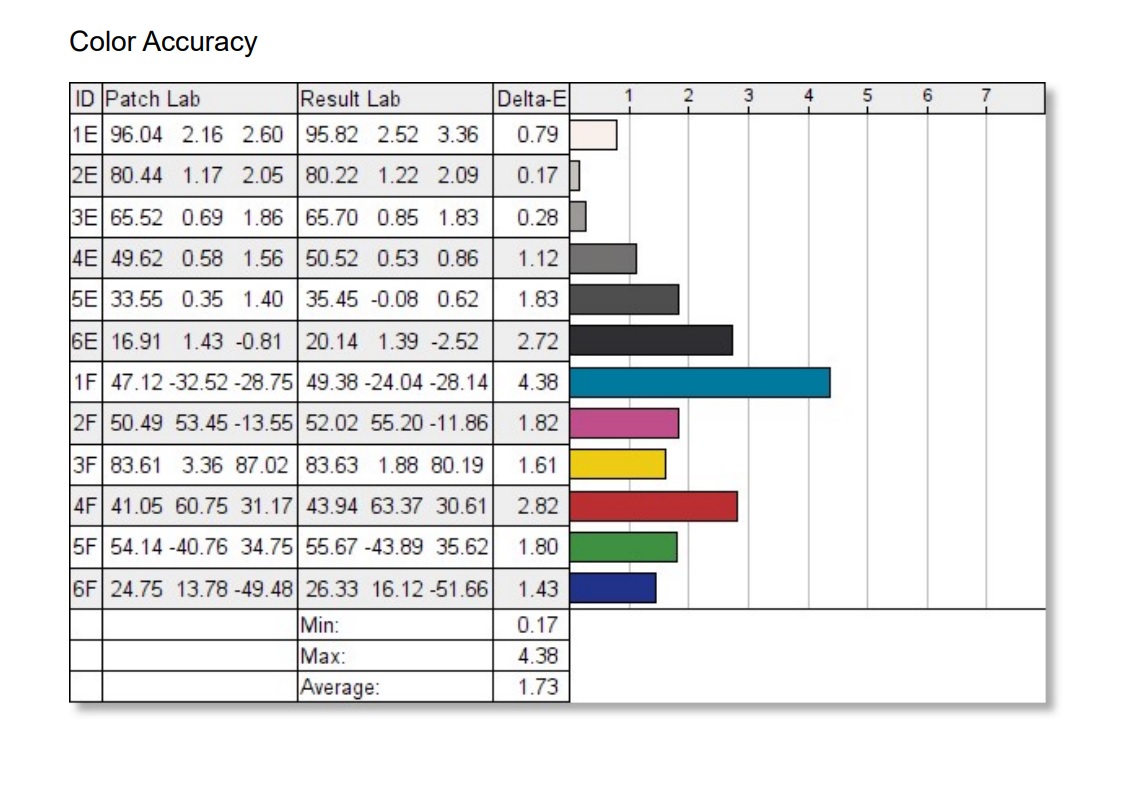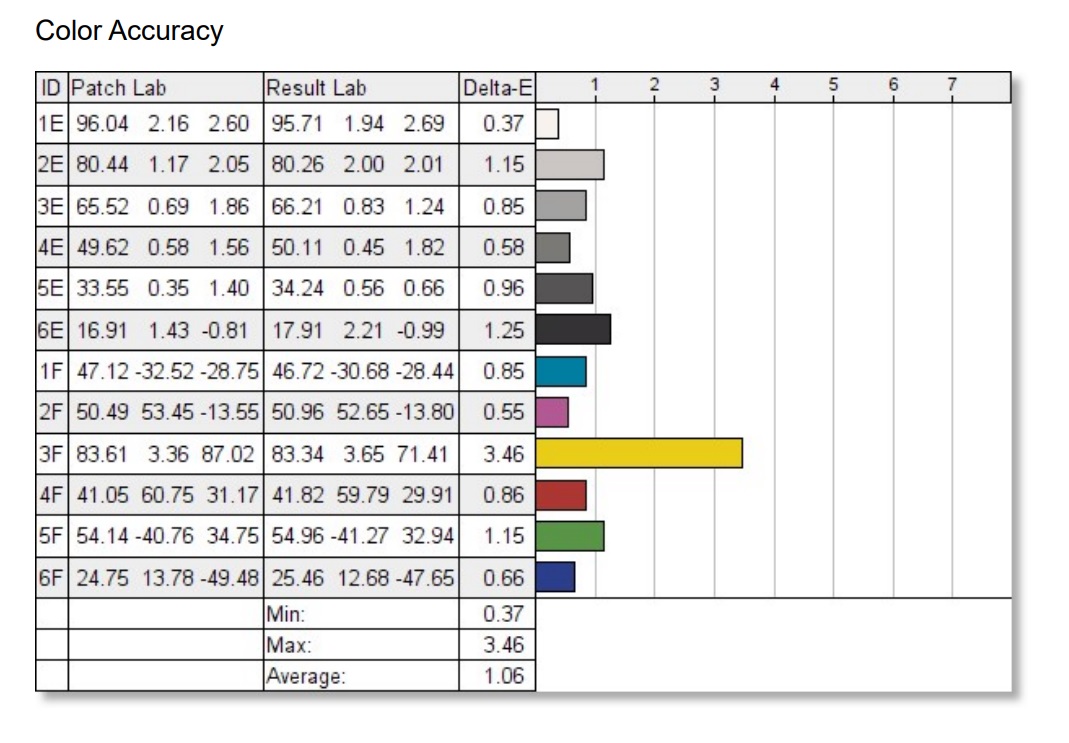 That means the monitor is incredibly color accurate for what it is, making it a great choice for anyone that needs a color-accurate monitor for editing work.
While the monitor has a 165Hz refresh rate, its response time tops out at 4ms. That's perfectly fine for AAA games and casual gamers, but that might be a bit of an issue for people who play a lot of competitive eSports games like Valorant.
The lower response time results in a bit of blurring, but it's not severe, and you'd be hard-pressed to see it unless you really look for it.
Huawei also put in a few additional features in too – there's Dark Field Control, which essentially bumps up the gamma so you can see people hiding in dark spots while you're gaming, as well as the ability to show a crosshair right in the middle of the screen to assist in hip-firing.
There's also a low blue light setting as well if you think you've spent too much time in front of the monitor.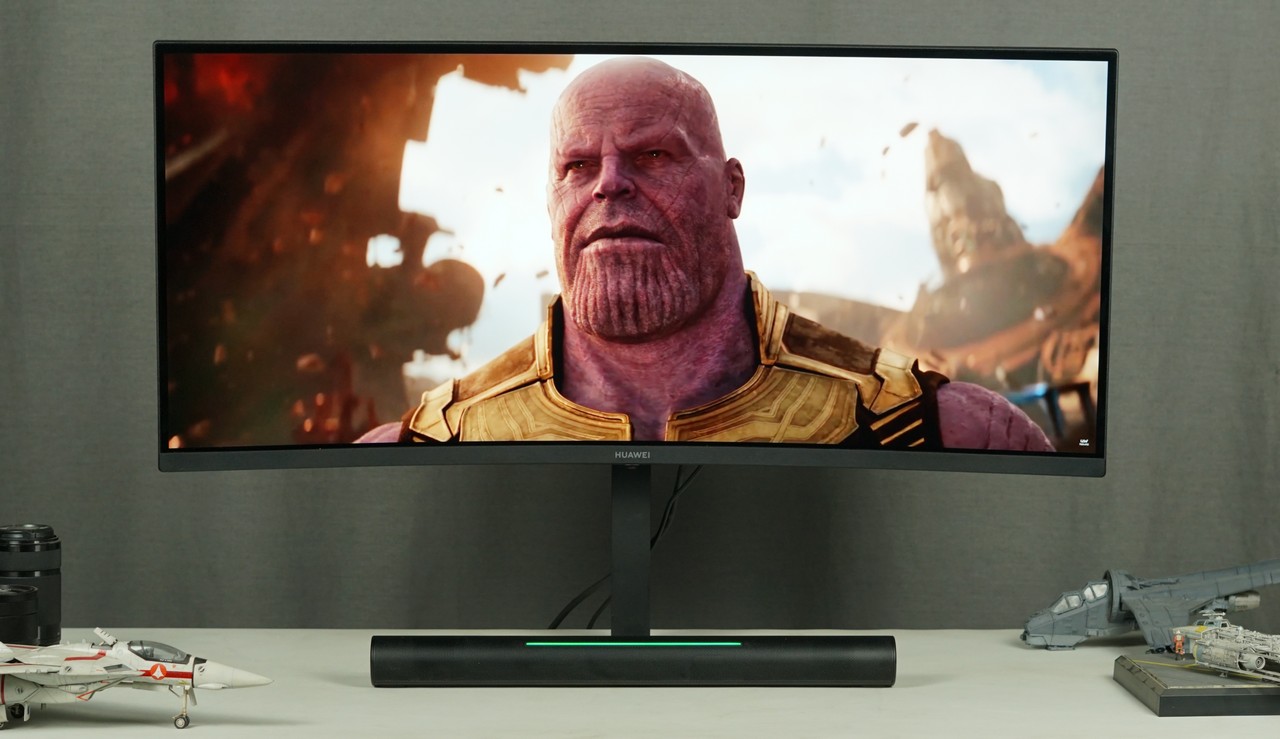 Wrap-up and verdict
Huawei's first gaming monitor is a pretty solid effort. The MateView GT is a bold, brilliant and vibrant gaming display meant for the mainstream market, and its color accuracy also gives it a far wider reach especially for people that requires a panel that can handle serious colorwork.
Huawei MateView GT Review Philippines Price
The Huawei MateView GT is priced at Php 28,899.  You can buy it in Lazada, Shopee, or through Huawei's own online store.
Comments (1)