In its plethora of announcements today, Huawei is also making its MateView line of monitors official globally. The lineup consists of the productivity-focused MateView with a flat 3:2 panel and a gaming-focused MateView GT with a 165hz refresh rate.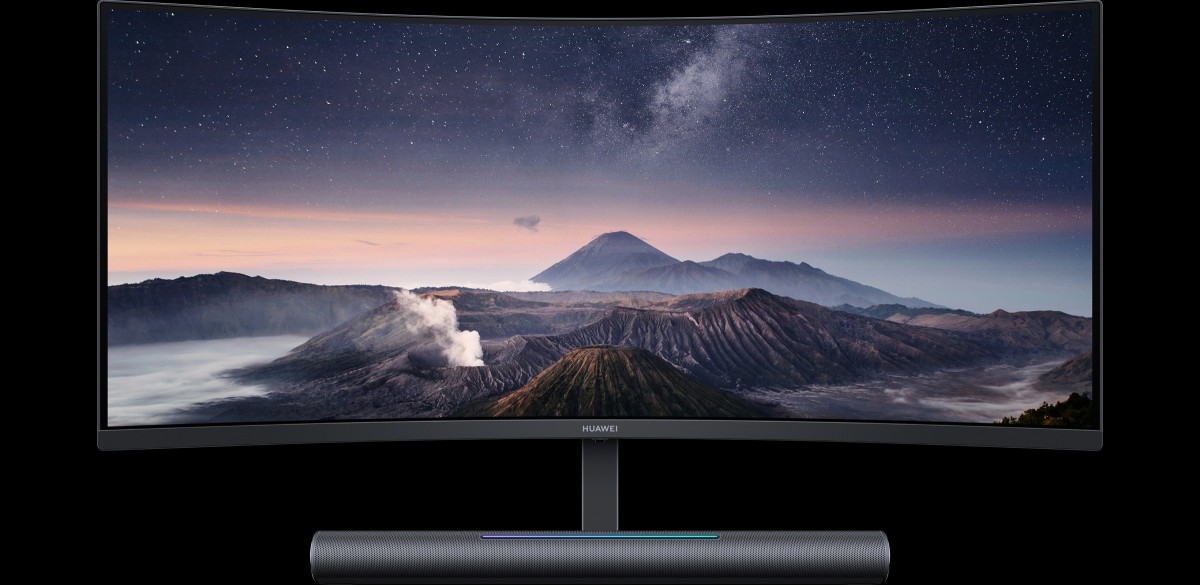 As a gaming monitor, the MateView GT comes with a 34-inch LCD panel with a wide 21:9 aspect, 3K+ resolution, and a 1500R curvature. The display promises up to 350nits of brightness and a 4000:1 contrast ratio and comes with features like Crosshair and Dark Field control to make the most out of its fast 165hz refresh rate.
Beyond gaming, the MateView GT is also great for multimedia, as it has 90% DCI-P3 coverage, support for HDR10, and 121% sRGB coverage. For ports, the MateView GT has two HDMI 2.0 ports, DisplayPort 1.4, audio out, and two USB-C ports–one functioning as power input. For the power supply, the MateView GT comes with a 135w charger that can also supply power to other devices connected to the MateView GT's USB-C port.
The Mateview GT also comes with a soundbar that has two 2.5w speakers, along with two mics–making the monitor an all-in-one solution for your video call needs.
For productivity needs, the vanilla MateView has a 28.2 IPS LCD display with a 4K+ resolution and a 3:2 aspect ratio. The MateView is brighter than the GT version at 500nits, and has support for DisplayHDR400, 98% DCI-P3, 100% sRGB, and DC Dimming.
Its USB-C port has both video in and 65w charging, allowing you to plug your laptop or phone with only one cable. As for ports, you are getting two USB-A ports, two USB-C ports (one for power), mini DisplayPort 1.2, and an HDMI 2.0 port. Like the GT model, the vanilla MateView comes with a 135w charger.
Supported Huawei phones (with at least Kirin 980 and EMUI 12) can connect to the MateView wirelessly. For audio, the MateView has two 5w stereo speakers.
Huawei MateView availability
There's no price yet for both MateView monitors as of press writing, though Huawei said that they will be available globally soon.
Comments (0)