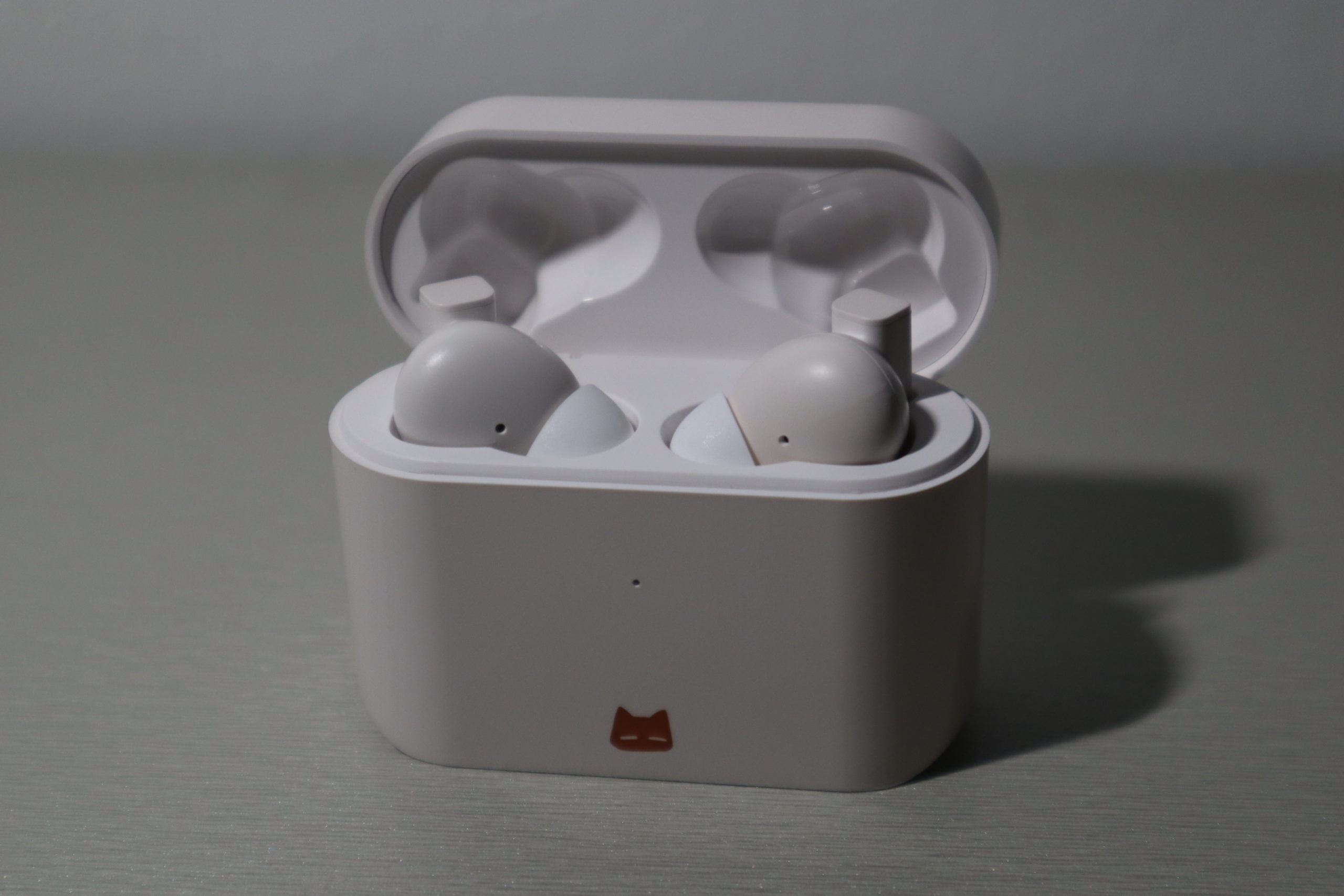 Review verdict: The Moondrop Nekocake follow through with some of the most balanced sound at this price point, especially in the TWS segment. They're extremely comfortable to wear and stay in as well. However, these advantages may not be apparent to those with discerning ears, highlighting its flaws and quirks. 
Pros 
Balanced sound with a little bit of warmth, punches above its weight
ANC can be felt
Unique design
Light, ultra-comfortable, great fit with IPX4-rated support for workouts
App support with EQ and control adjustment
Latency is minimal
Cons
Anime voice isn't for everyone
Finicky controls
No transparency mode
While not necessarily a household name as of now, Chinese hi-fi company Moondrop has drawn quite a loyal following in the audio scene. Known for their audiophile-grade in-ear monitors (IEMs) encompassing all price points as well as the anime art on the boxes, they have cemented themselves for a signature sound that is somewhat neutral yet still reasonably fun. If you type their company name on Google or YouTube, you'll be flooded with near-perfect reviews and recommendations from the most respected names in the audio industry.
As someone who is personally a fan of their legendary Starfield and Aria models, I couldn't resist the opportunity to review these Moondrop Nekocakes. These are only their second try at TWS earbuds, and the first attempt at ANC technology – so I wanted to hear these for myself. Big thank you to HiFiGO for sending these over for an honest review. Let's get to it!
Design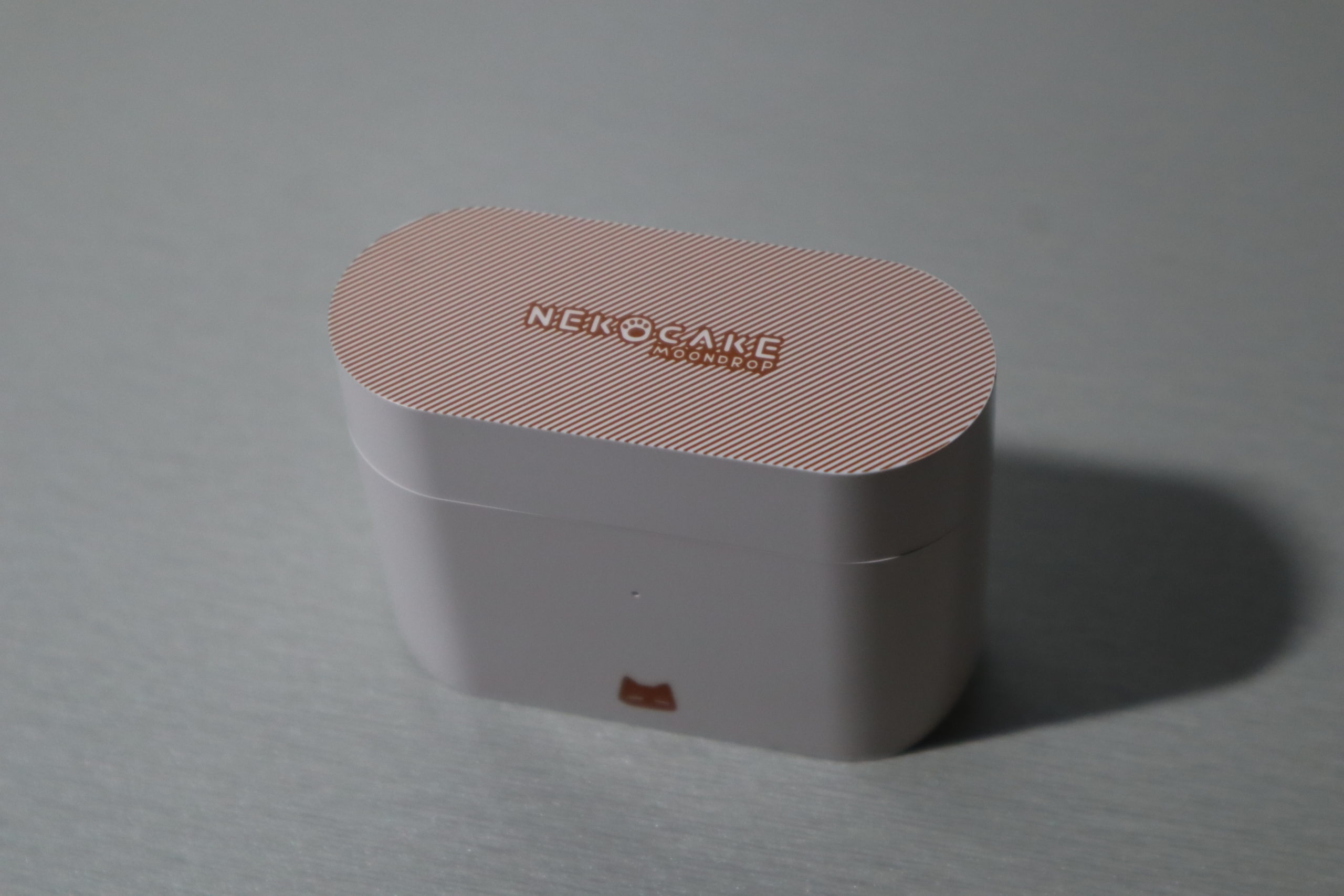 As someone who owns quite a lot of wireless earbuds, the case design reminds of the Sony WF-1000XM3. Sure, it may not be nearly as bulky, but the overall shape is similar. At the top of the case is an interesting pattern with the Moondrop Nekocake branding, while the rest is kept simple with just the cat logo and indicator light.
The color is a matte white that isn't a fingerprint magnet, so +1 for that.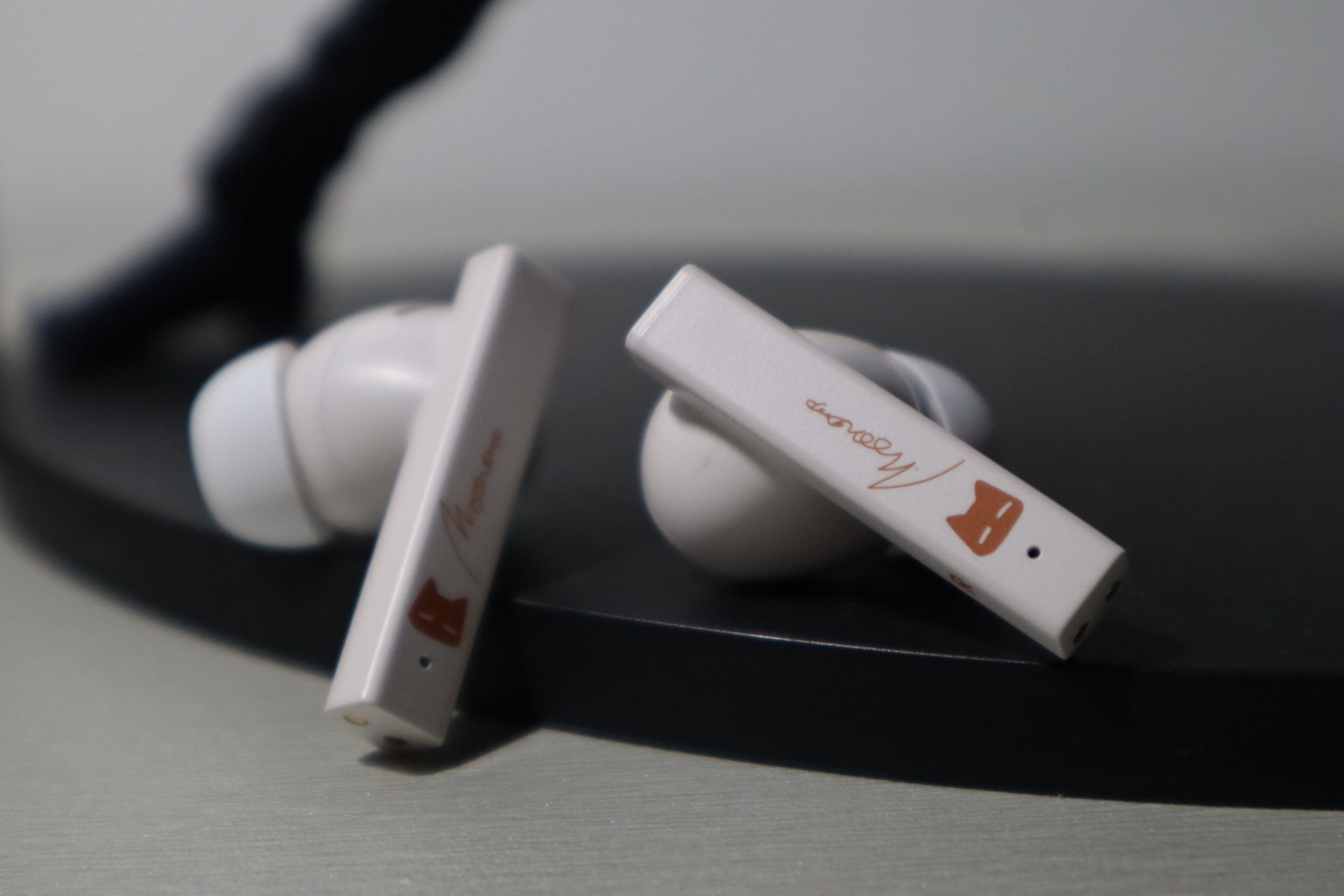 The buds themselves are nothing special. A billion AirPods clones have already been released on the market, and I wouldn't be shocked if you told me that the Nekocake's design was inspired by the same philosophy. Thankfully, they're also in a matte finish and seem to be solid in the hand despite their light weight. On the stems are once again a small Moondrop text as well as the cat logo, definitely a minimalist approach.
These come standard with 3 pairs of eartips.
User Interface and Fit
These are quite simple to operate. While touch controls can be changed via the application, the default controls are as follows:
1 tap: Play/Pause
2 taps: Next/Previous
Hold: ANC on
Voice assistant toggle
While the controls are simple and intuitive, it cannot be denied that the touch sensors can get a little bit wonky sometimes. I've come across a situation where I wanted to play the next song but it paused instead – meaning that the hardware registered only 1 tap instead of 2. The sensor sensitivity is a little less than I'd like, but it's a case-to-case basis. In terms of random cuts from the Bluetooth 5.0 connection, I've only experienced this around thrice in weeks of testing. There were also a few times that the left earbud refused to turn on – but putting them back in their case solved the kink. There may be an order that you're supposed to follow when pulling the buds out of their case, but this is just a theory as it doesn't always manifest. Overall, while they're not perfect, I'd say the Nekocare are adequately reliable in this regard.
If you'd like to change any of the physical tap configurations, you can easily install the MOONDROP LINK application which gives you the necessary permissions to do so. Updates are also delivered to the Nekocakes over the air via connecting to the device with the application opened.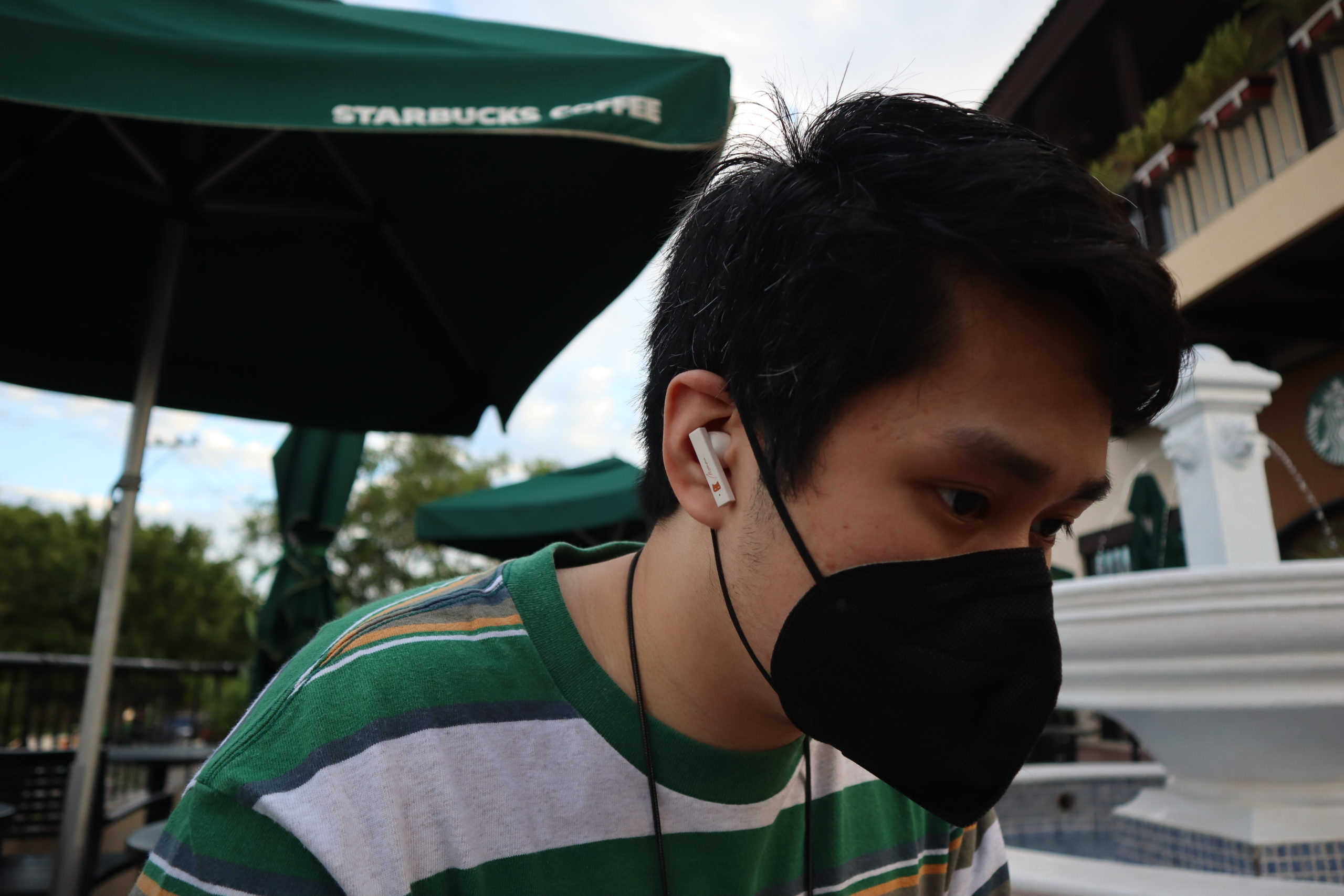 Fit is easily one of the best characteristics of this device. It stayed in my ear without the need for readjustment even if I was doing various activities, from working, jogging, basketball training, lying down, and a myriad of other hobbies. Despite this, the buds are small enough to be comfortable over long sessions of doing anything. It doesn't feel like it's gripping onto the inside of my ear like other TWS earbuds can feel – maybe this can be attributed to its tried-and-tested shape and feathery mass. The IPX4 rating also gives you the confidence to workout in these, making them a top choice for runs and outdoor activities.
Whenever I step out and need to pull just one piece of audio gear to bring along with me, my mind always deviates towards the Nekocakes for the convenience and all-around ease of use.
Audio Quality and Battery Life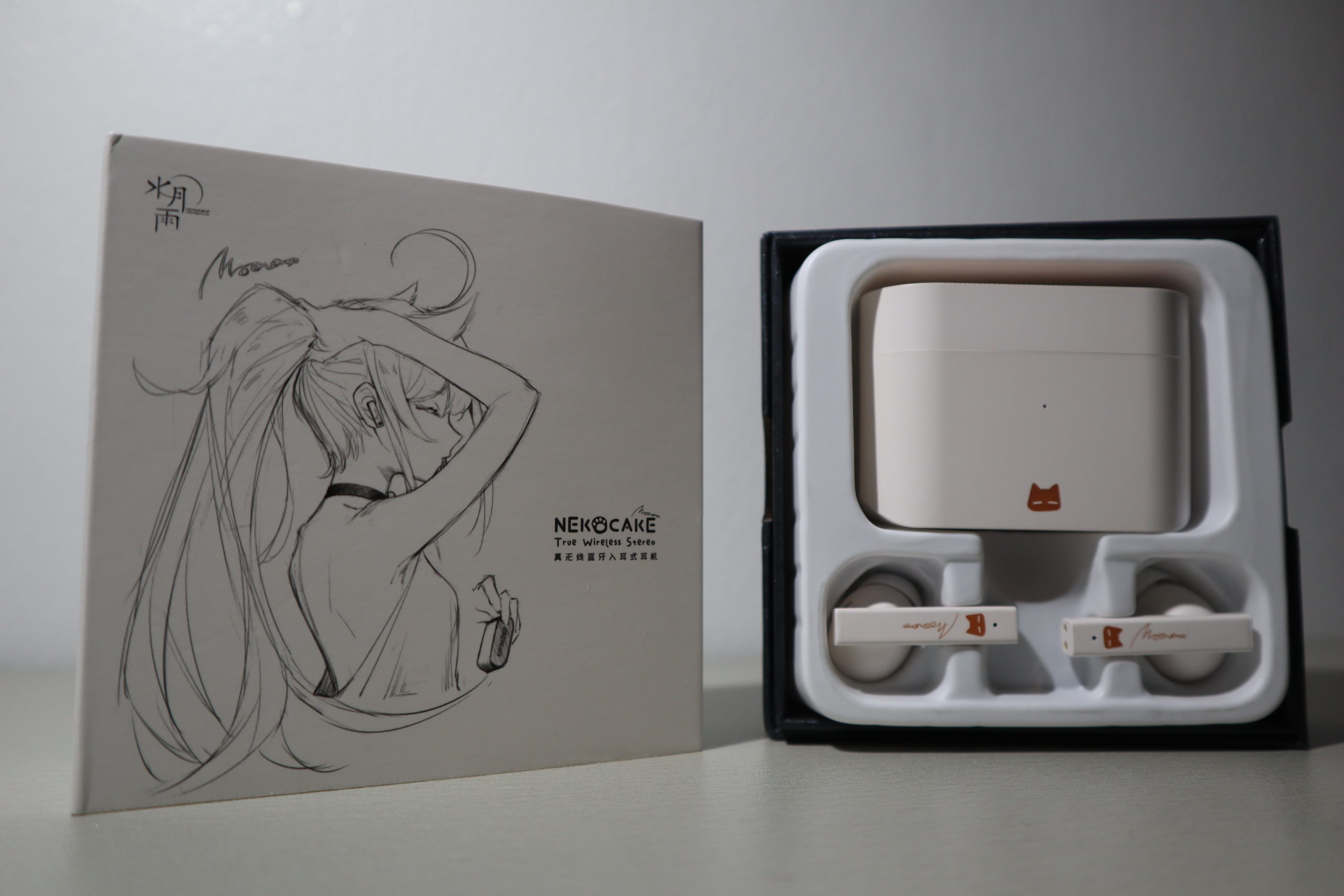 As I mentioned in my review of the EarFun Free 2 earbuds, gear in this price segment tends to focus on bass thump as the primary indicator of a passable peripheral. Don't expect that out of the Moondrop Nekocake though.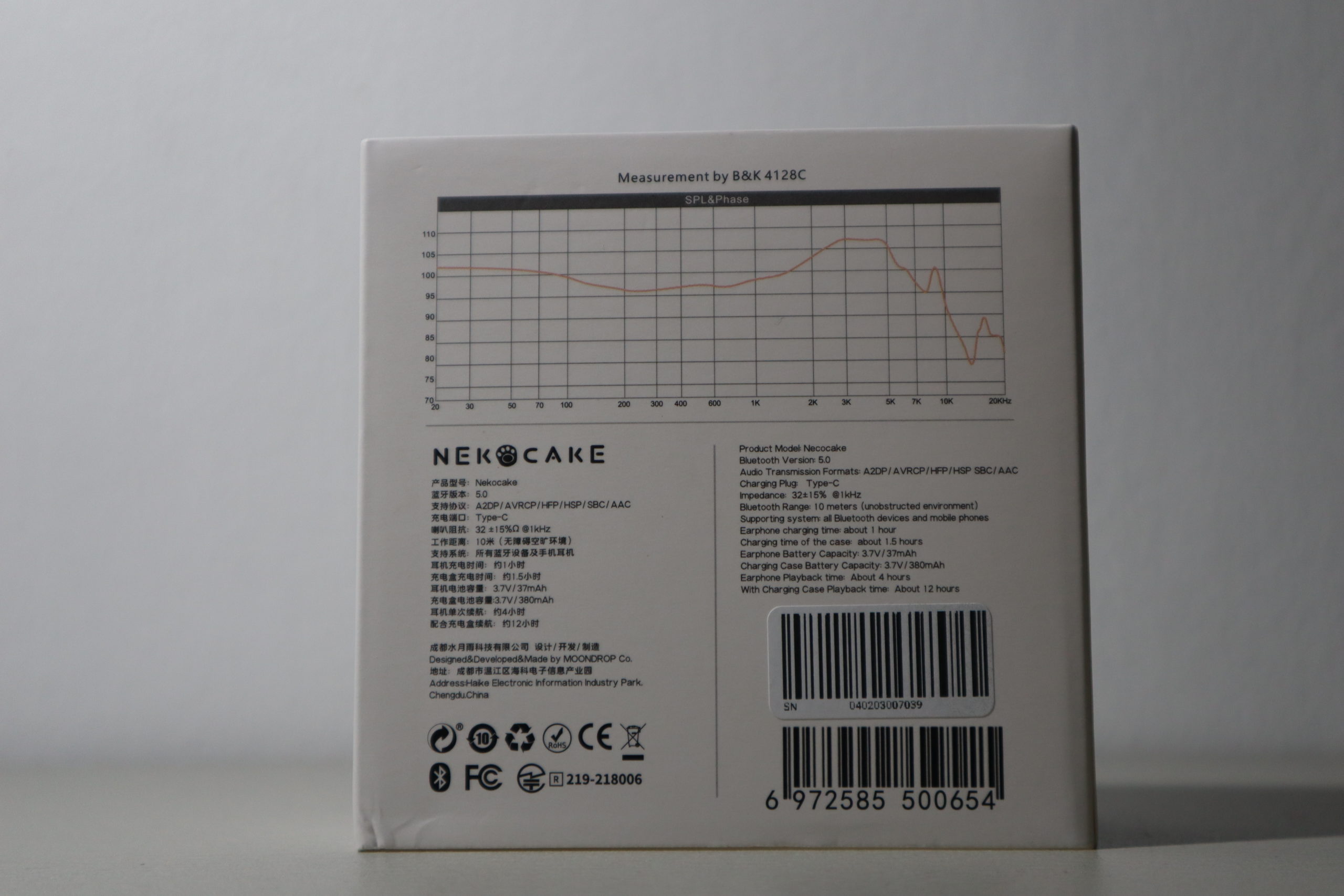 There is enough warmth and bass to keep the music feeling alive, but it won't punch your ear canals when it comes to the drop in EDM songs. Balance is key with this device, and you can tell when you listen to a variety of genres and they all sound acceptable.
Open the MOONDROP LINK application and you can switch between four EQ presets, not often seen at this price point. You have Balanced, Moondrop Classic, Nobass, and Wennebostel. I saw myself keeping to the balanced setting for most of my listening sessions.
Regardless of EQ setting, the Nekocakes sound bright, and small nuances in music can actually be heard. This gives it a pass in terms of detail retrieval. However, the sound is direct and the soundstaging is small, so it may not be for people who prefer an airy, open feeling.
The Active Noise Cancellation (ANC) won't shut out the room like the ones you find in industry leaders like the Sony WF-1000XM4 or Sennheiser Momentum True Wireless 2, but you can tell the difference when they're activated. In a domestic setting, it managed to drain out 60-70% of noises from my air conditioning unit. When I brought it to work at a coffee shop, I could still hear idle chatter but other noises like the whirring of blenders were lessened. With the music on, you would hardly notice these things.
When it comes to watching movies, videos, or playing games, the Nekocakes perform up to par. I didn't notice any reasonable issues with the device, despite complaints from other reviewers. Maybe I should have tested this out-of-the-box before connecting to the MOONDROP LINK application as the problem may have been addressed over an update.
Wrap Up and Conclusions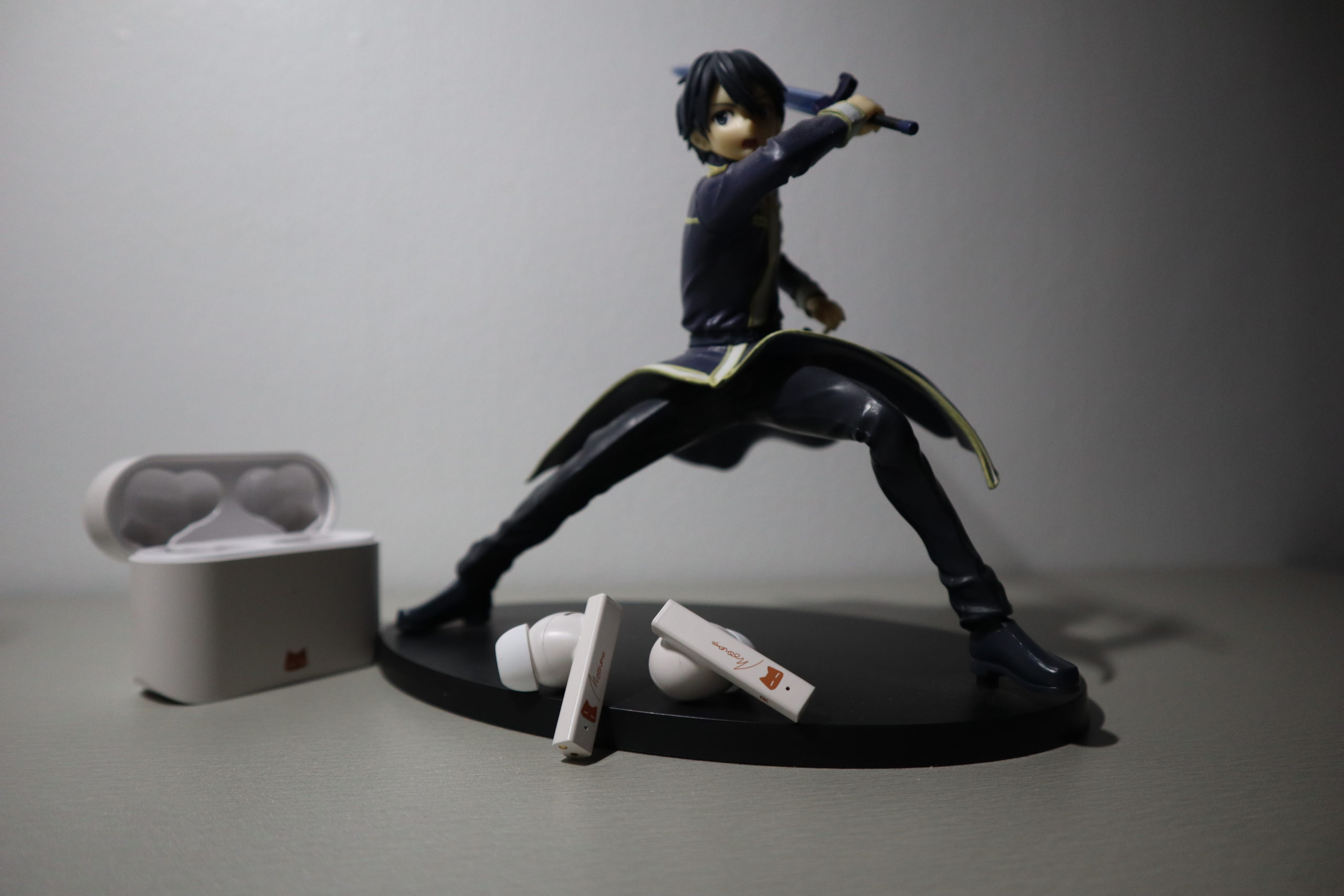 I personally enjoyed using the Moondrop Nekocake and see myself snagging a pair even if HiFiGO didn't send these over. These are the perfect beater earbuds for those who can be particular with sound but want a cheap TWS they can take anywhere without worrying too much. While the touch controls could use a little more work in the next TWS models Moondrop releases, the comfort of using these is extraordinary.
Its relatively inoffensive aural characteristics have impressed me enough, and I know for a fact that these will be good enough for a lot of people.
Moondrop Nekocake Philippines Price
These Moondrop Nekocake earbuds can be bought from the HiFiGO website for $42.99 USD or approximately Php 2,204. For any other needs relating to audio equipment like headphones, IEMs, DACs, cables, and other accessories, visit the website as it's a reliable one-stop shop for everything you will need relating to the hobby. Happy shopping!
Comments (0)