Today is the day, and DITO Telecommunity officially goes live in select areas in Visayas and Mindanao. Aside from a compelling opening promo—where you get a free DITO SIM card when you avail of the promo, the new telco operator also released important information regarding phones compatible with their network and places where you can buy your SIM card.
Before you start to make your shift to DITO, make sure to read on this article to get you ready.
DITO Compatible Phones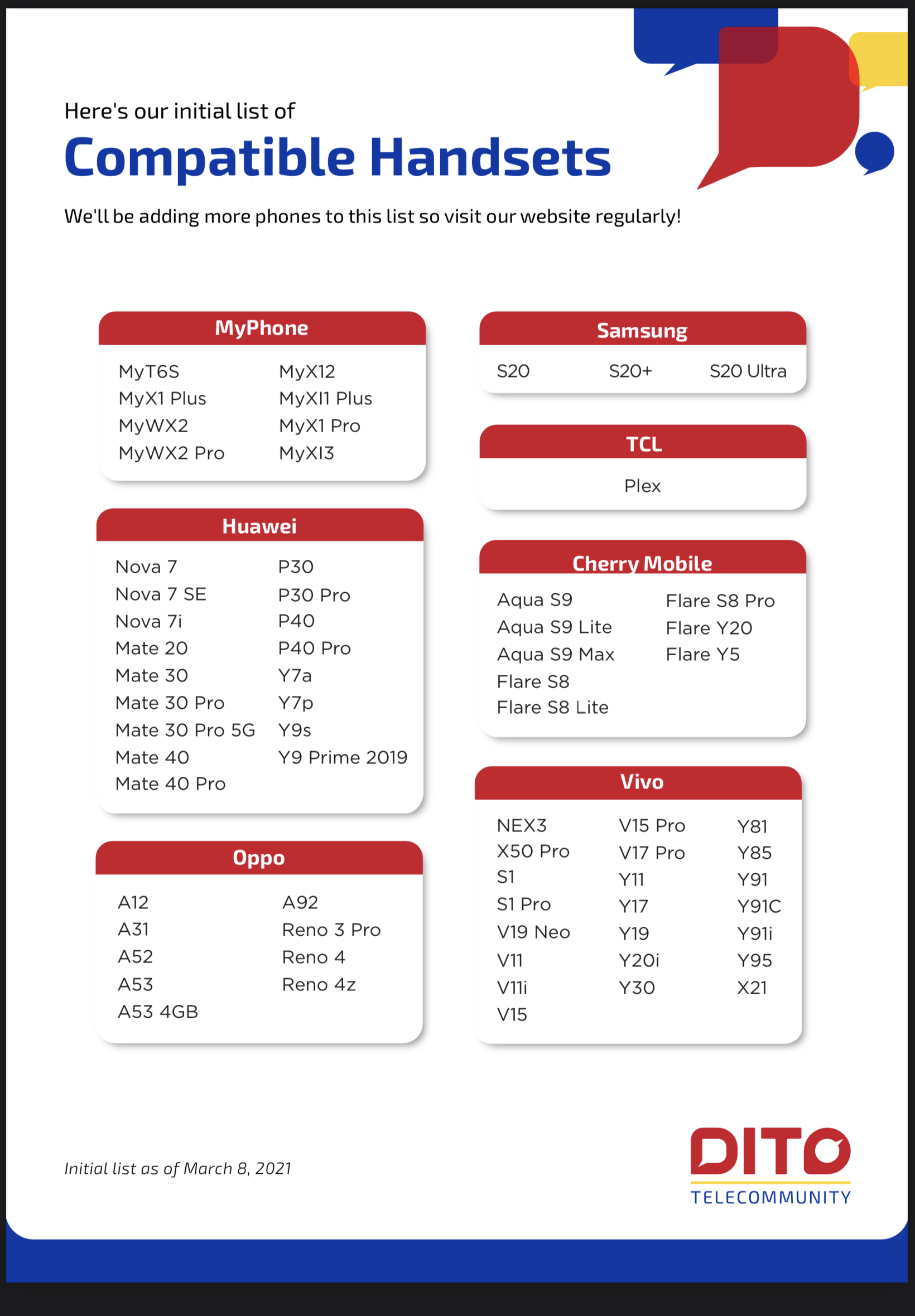 For phones, DITO has a rather lean list of compatible devices, with vivo and Huawei phones dominating the list. Only select OPPO, Samsung, Cherry Mobile, TCL, and MyPhone models are compatible with DITO's network.
While phones from realme, Xiaomi, and all iPhones are not part of the list, do not fret: since DITO is still a new telco, we speculate that they are continually validating other phones to work properly with their network before. That being said, DITO still needs to go to a thorough process to make sure potential users will have a smooth experience in using their network with whatever phone they have in hand.
While a number of phones mentioned have 5G, DITO has yet to announce if you can use  their 5G network as of this writing.
Where to buy SIM Cards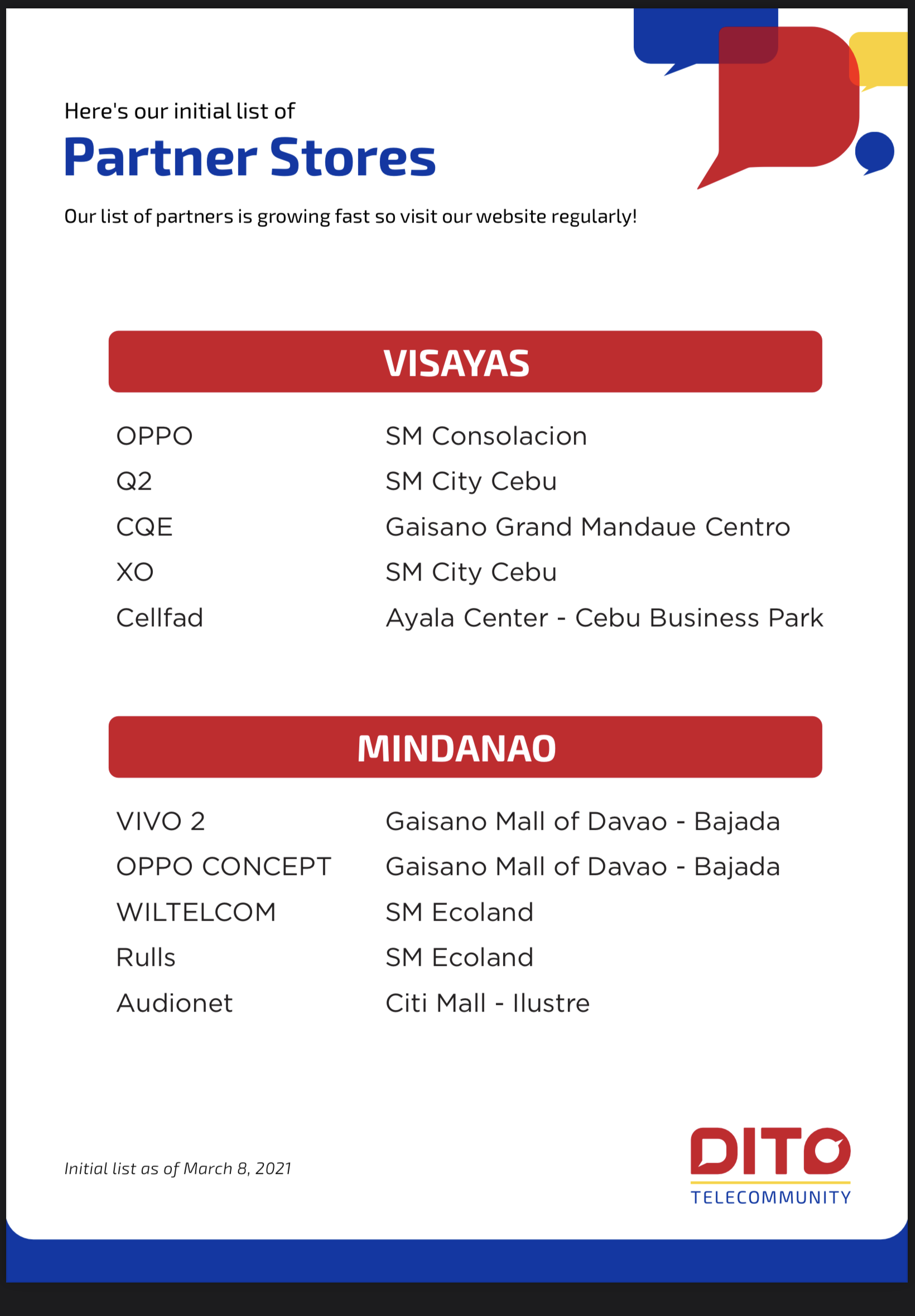 Since DITO will be operating initially in Visayas and Mindanao, its list of partner retailers is thin for now. Expect this to expand further in the coming months, as DITO continues to roll out its network nationwide.
As an alternative option you can opt to order a DITO SIM card through their online store—which has yet to go live as of this writing.
For those buying the SIM and not availing of the promo, it will cost you Php 40 and comes with 1GB data that is valid for 7 days. DITO only offers prepaid SIM cards as of this writing, so you might need to wait a little longer if you prefer to have a postpaid account.
Comments (26)