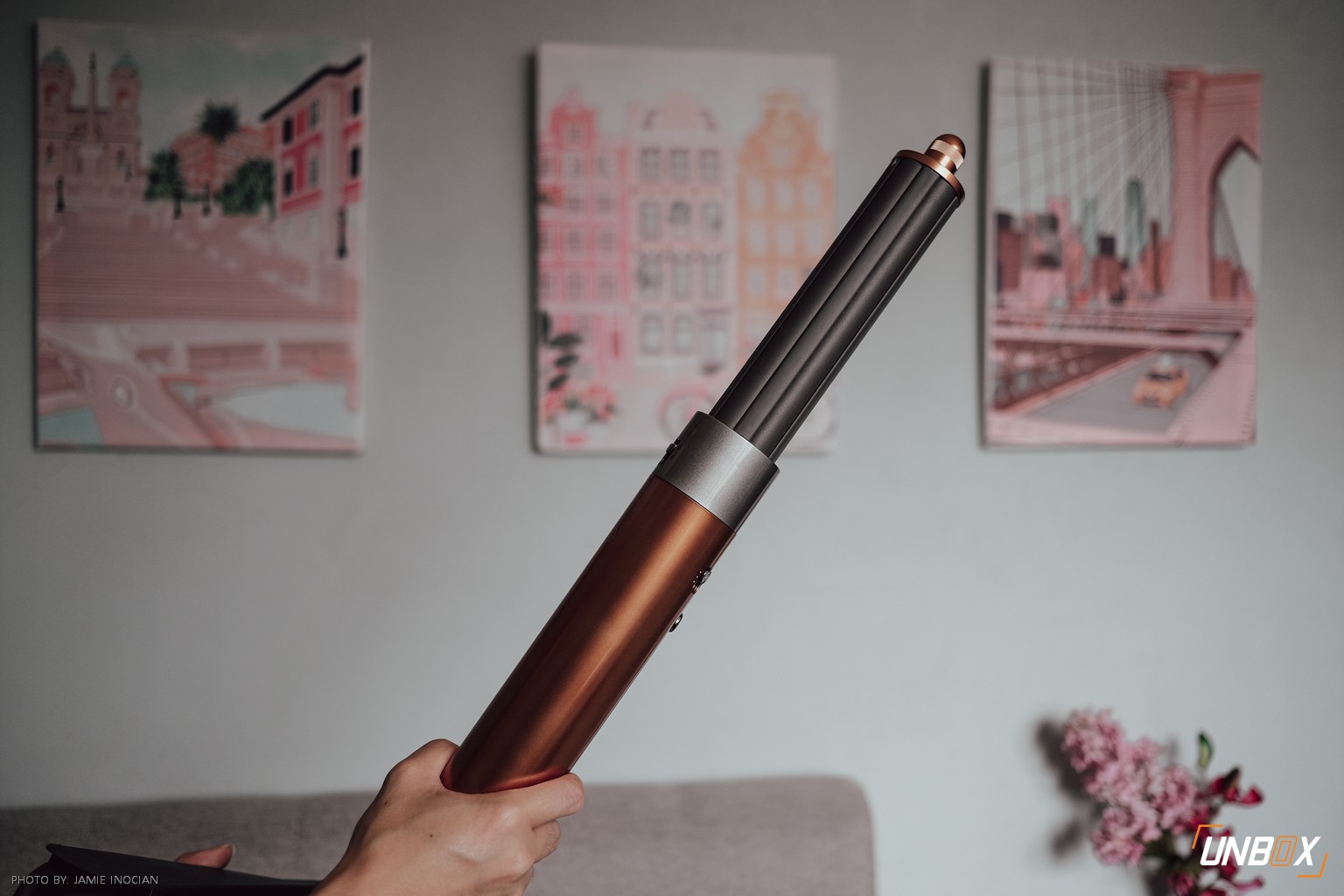 As part of the Unbox team, I've tried out all sorts of tech but I have never gotten my hands on the Dyson Airwrap Multistyler.  As a girl, I've always wanted one because I know that Dyson creates nothing but the best products. The price has always stopped me from adding it to the cart though.  Imagine how thrilled I was when Dyson sent the package for review. I quickly unboxed the Next Gen Dyson Airwrap to see what I was missing out on.
The Packaging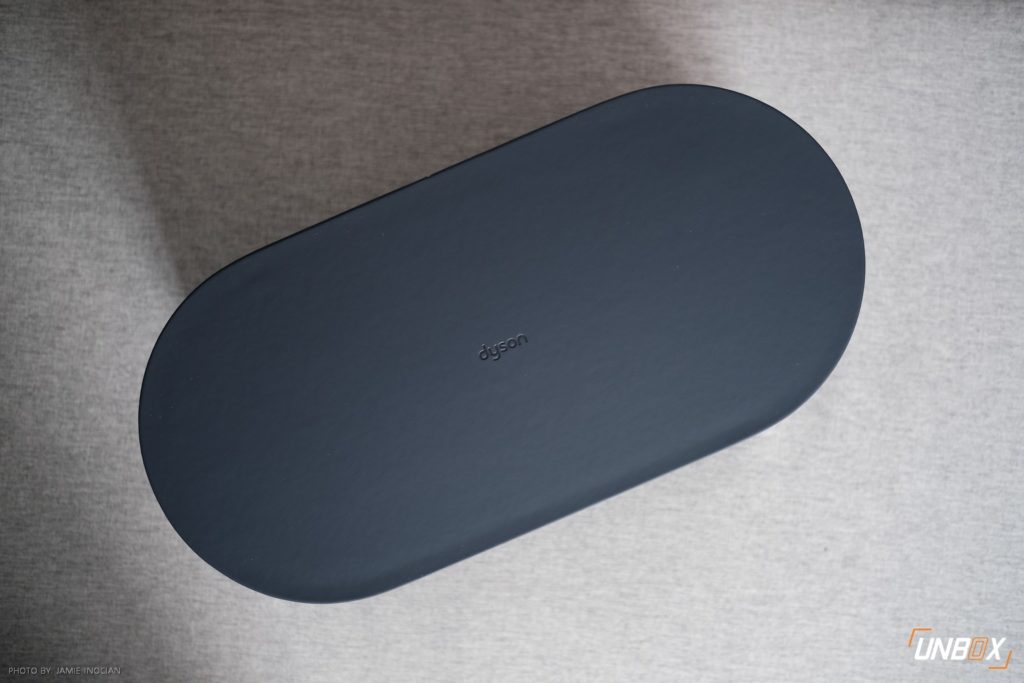 The Dyson Airwrap Multistyler came in a black box with rounded corners.  It looked really sleek and expensive with touches of velvet here and there.  Every attachment has a nice, little compartment so everything is neat and organized.  It's definitely not for traveling though because it's big and hefty,  It would occupy a lot of space in every girl's vanity.  
Unboxing
Inside the box, you'll find the Airwrap styler, a filter cleaning brush, and these 6 attachments:
Coanda Smoothing Dryer

Soft Smoothing Brush

Firm Smoothing Brush

Round Volumizing Brush

2 Airwrap Barrels (1 big, 1 small)
I was so excited to try out each attachment and discover the different hairstyles that it can create.  I usually just wear my hair straight because I have no skill and patience to style my hair.  I was hoping that the Dyson Airwrap would help me change up my look a bit.
The Coanda Smoothing Dryer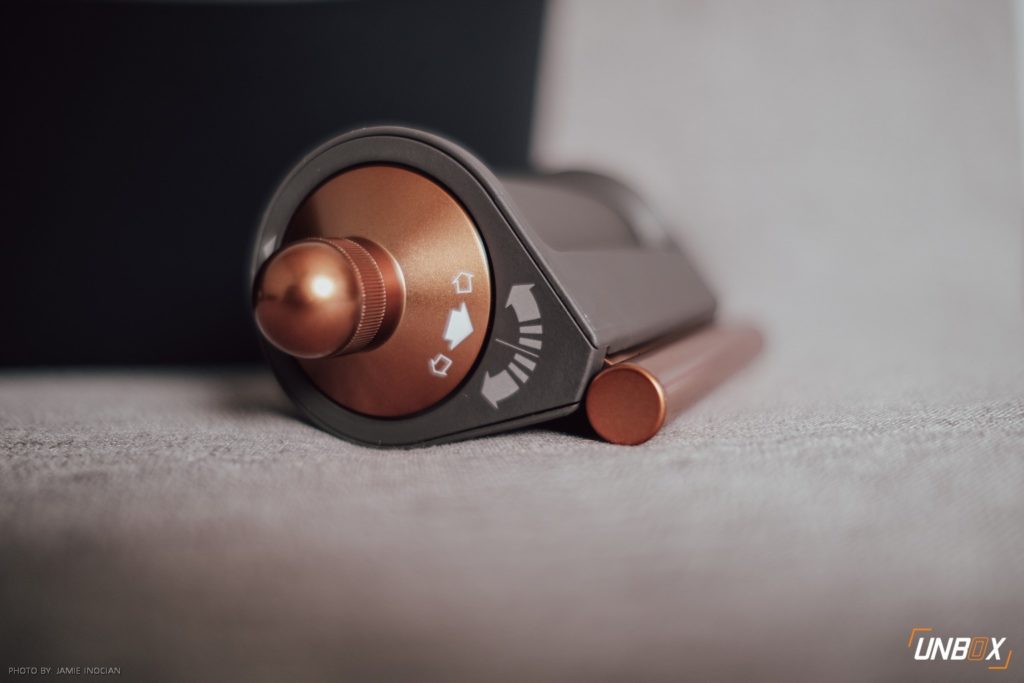 This is one of the changes that Dyson implemented in their newest version of the Airwrap.  This is a 2-in-1 attachment that works as a hairdryer and as a hair smoother, removing annoying flyaways.  The attachment works perfectly and is able to dry my damp hair in minutes without using excessive heat.  It also effectively smoothened my hair with just one pass.  
The Smoothing Brushes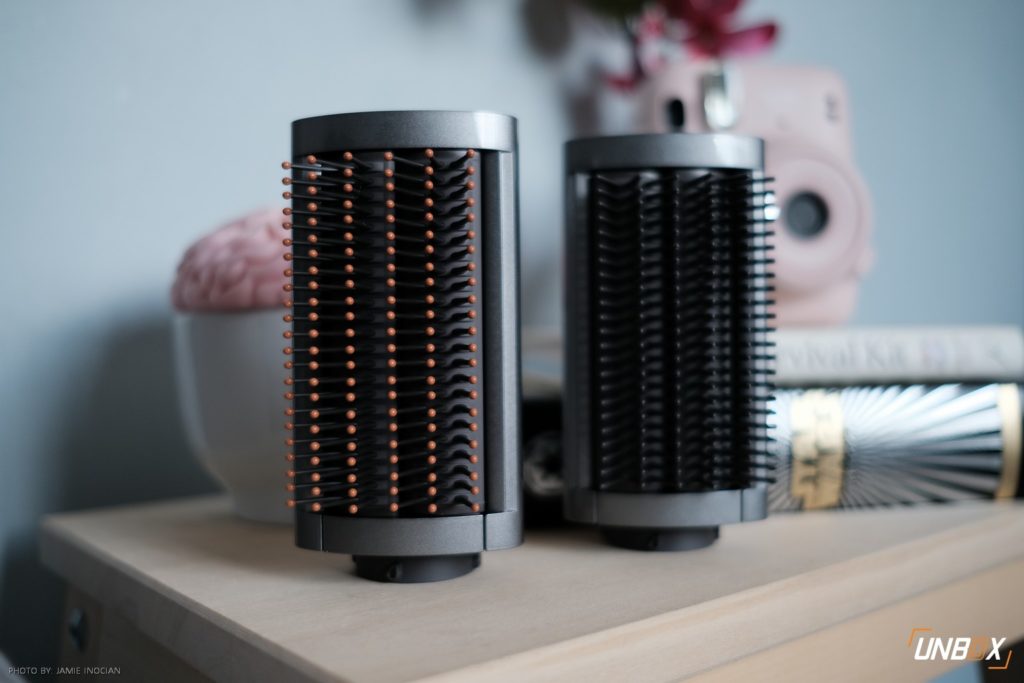 Since I have straight hair, I opted for the soft smoothing brush because the firm one is for coarse hair.  It's great for drying your locks while giving them a straight, sleek look.  It also feels nice on the scalp.  I think that this would work great for people with wavy or textured hair. I do want a bit more body on mine so I'm more inclined to use the round volumizing brush.  
The Volumizing Brush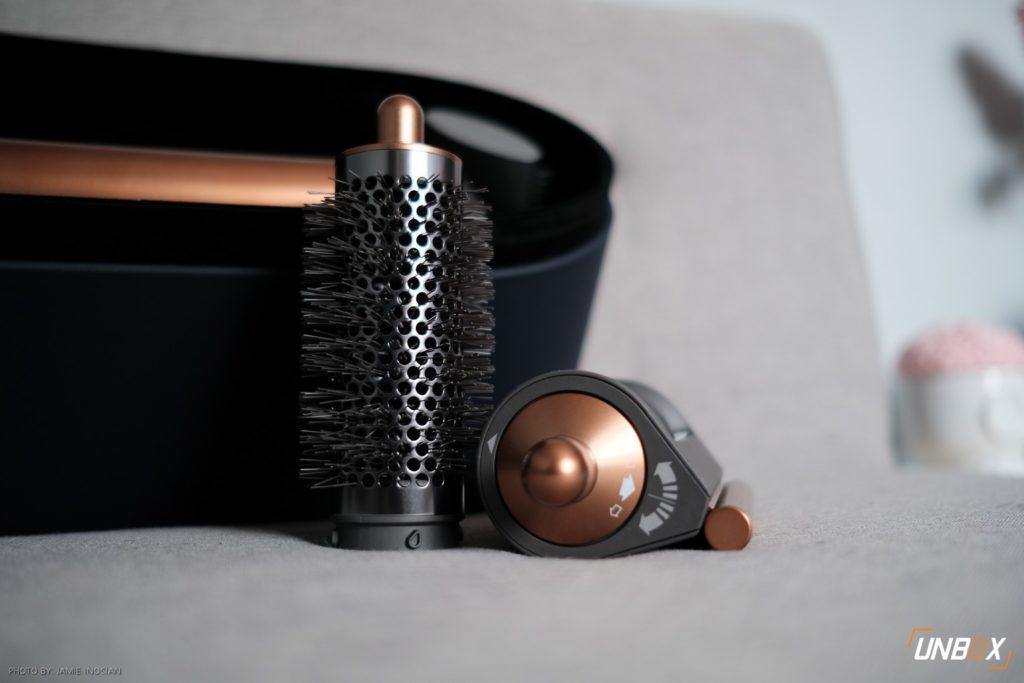 This brush gives a very similar effect as the usual roller brush.  It's great if you want body for your hair.  It feels awkward at first especially for someone who's used a traditional hair dryer for years.  Having said that, this is a great attachment that I see myself using often.  
The Airwrap Barrels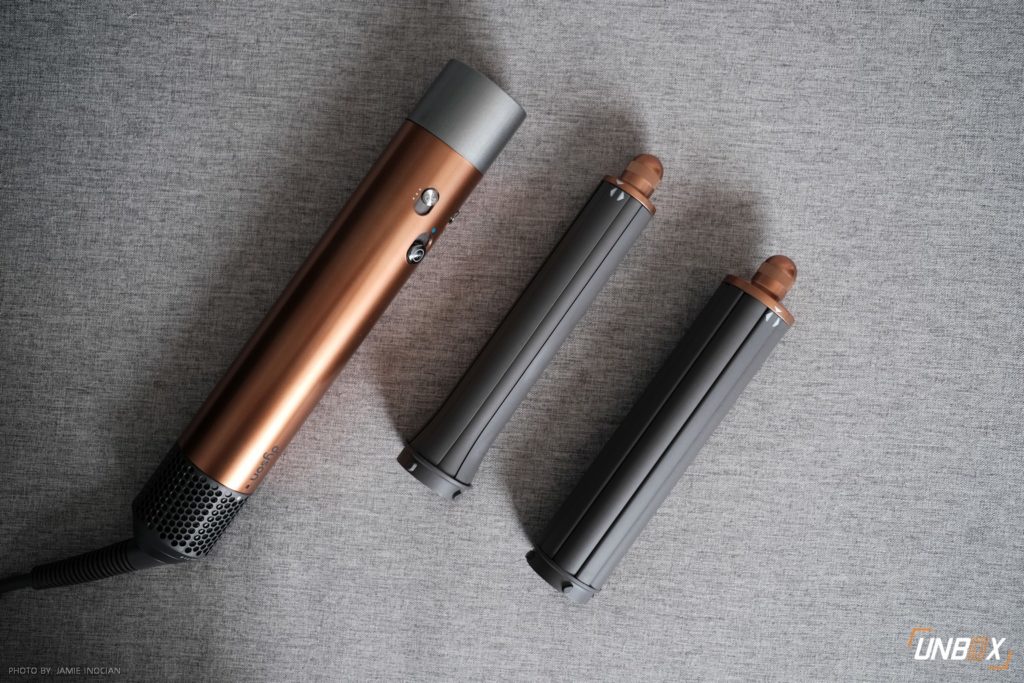 More than any of the attachments, I was most curious about these two.  I want to see if I can achieve natural waves without getting burned, which is usually what happens when I use a hair iron or curling wand.  I watched how to videos before giving it a shot and in theory, I know how the barrels work.  Of course, using it was a different story.  
Getting bouncy curls wasn't as easy as I expected but I eventually managed to do my entire hair.  It took a lot of time though but I should be able to do it faster with practice.  One thing I loved about the barrels is that you can easily change the direction of the airflow and your curls without having to change the attachment.  I think that this is one of my favorite upgrades of this newer iteration.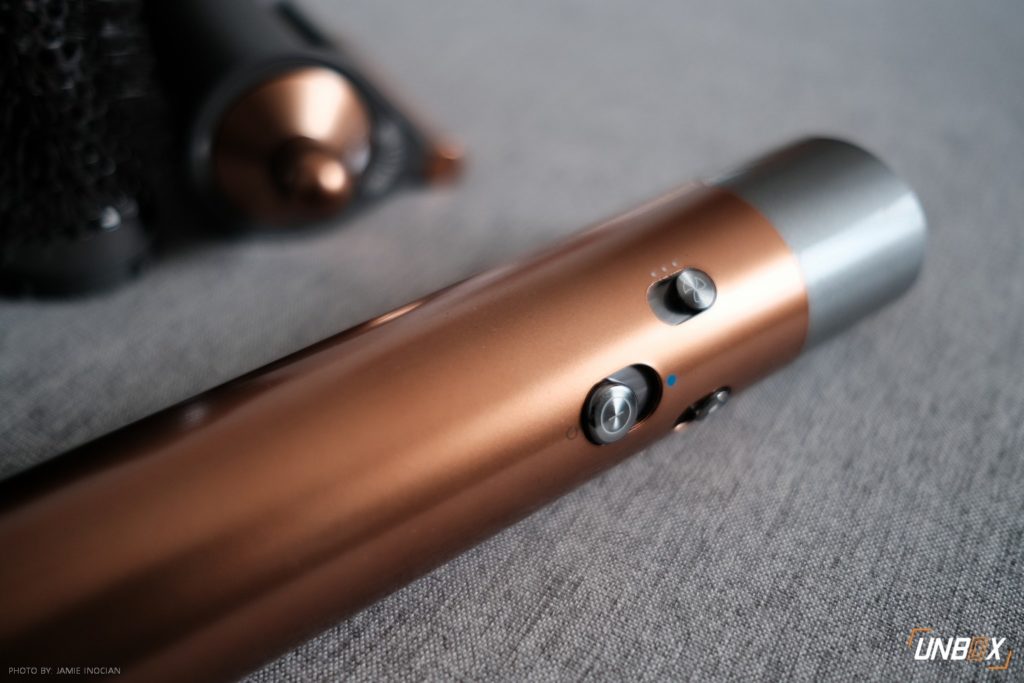 Pros
There's much to love about the next gen Dyson Airwrap.  For one, you can get salon-styled hair in minutes once you've mastered how to use it.  With all the attachments that it comes with, just imagine how many hairstyles you can create!  I also love the fact that it's not as damaging to my already bleached and colored hair as other heat styling tools.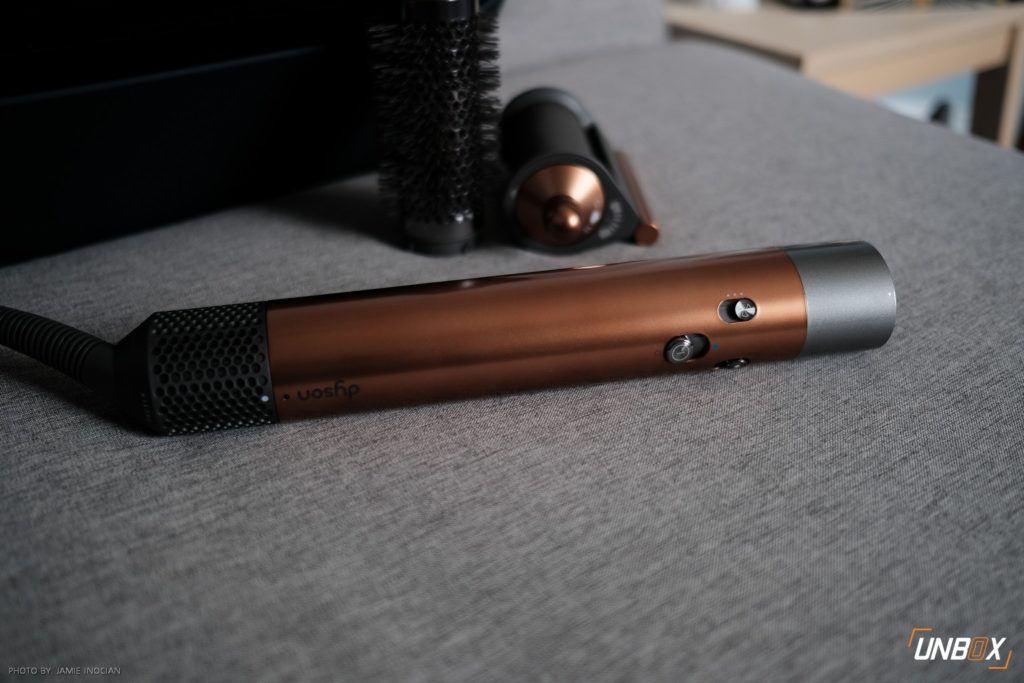 Cons
The learning curve is steep.  It's not something that you can just pick up and start using like a pro.  It'll take practice to achieve the look that you envisioned.  Plus, getting 6 attachments for the Airwrap may be a bit of an overkill.  I see myself using the volumizing brush, the bigger barrel and the Coanda dryer.  I don't think I'll be reaching for the other 3 much.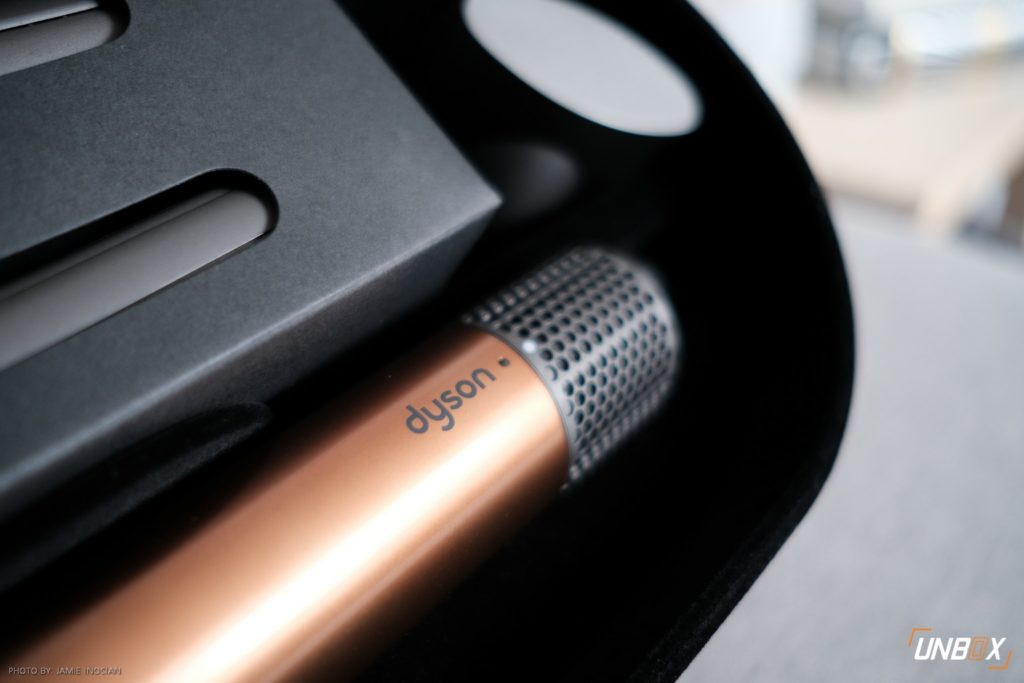 Is the Next Gen Dyson Airwrap Worth It?
The Dyson Airwrap is the best hair tool I've ever tried and it should be considering that it's Php 32,900.  I've only used it several times so I've yet to master it.  Having said that, the styles I came up with, while honestly accidental, aren't bad at all!  I'm not worried about experimenting with the different attachments because of its low heat drying technology so hair damage isn't much of a concern.  It's really just a matter of getting to know the product better and how to best use it for my hair.  
The Airwrap isn't for everybody though.  To begin with, the steep price tag will make many fashionistas think twice before getting it.  However, it does give a salon-styled finish so for those who are serious about having amazing hair to go with their entire look, this may be worth considering. 
Comments (0)