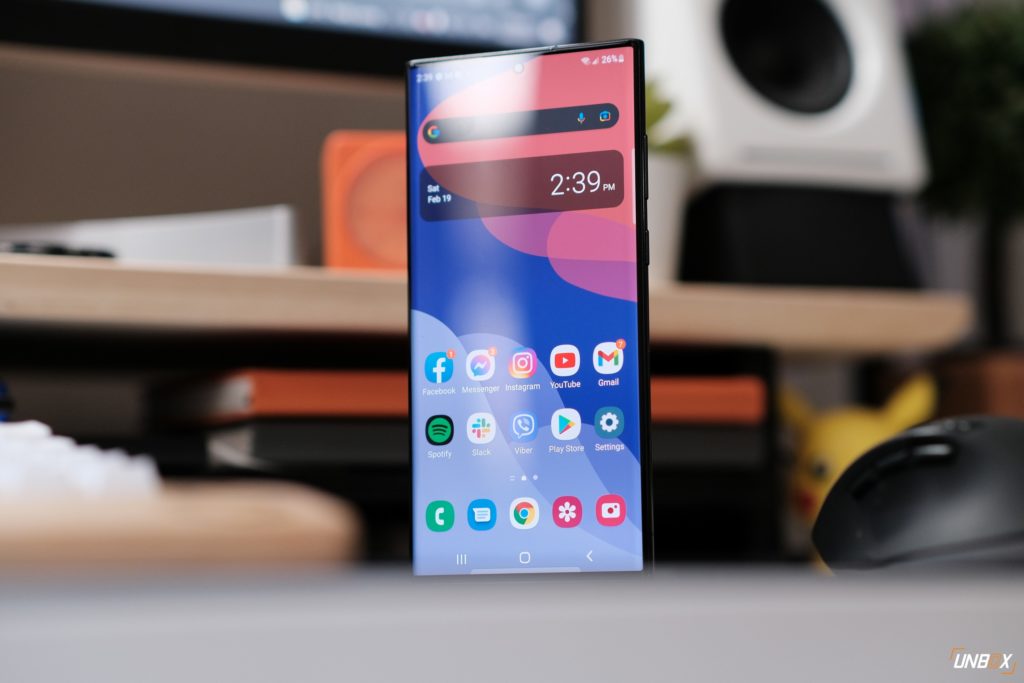 It's not out of the ordinary for computer, phone, or even chipset manufacturers to work earnestly on improving thermal performance for their devices. Advancements in technology have to find ways to skirt the basic laws of thermodynamics after all. This entire Samsung throttling issue with their phones (including the S22 lineup) is just a little different – because it only works for certain apps. How many? 10,000. How is this a controversial move by the company? Read more to find out.
This all happened when certain groups from South Korea found a flaw behind the South Korean giant's "Game Optimizing Service." The goal of this is to "optimize the device performance." This led to some digging and eventually unfolded some discoveries such as an extensive list.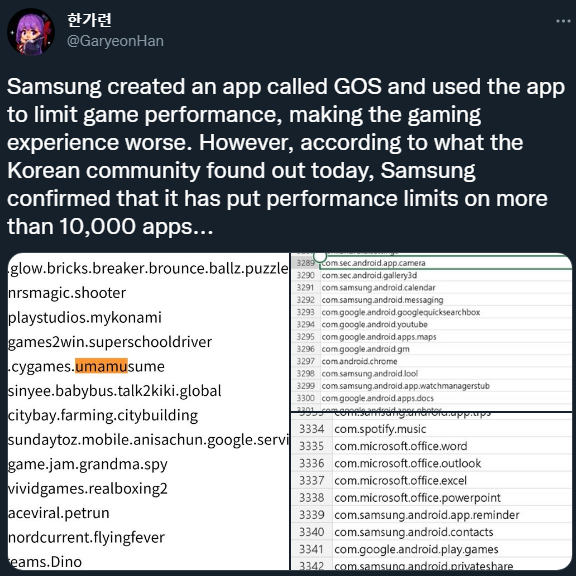 Knowing all this information, the first order of business is to look into a selection of those applications. These 10,000 selected include most from Google and Samsung, although it can be argued that these don't need flagship performance anyways. The list goes deeper and hits some of our favorite time-wasting sites such as Facebook, TikTok, Netflix, and others.
On the other hand though, the list was also found to have a myriad of games. While some of these are lighter than others, a YouTuber found that changing an app's name to Genshin Impact drastically reduces its performance. For those of you who don't know the game, it's quite notorious for pushing even the latest hardware to its limits due to the game's open world. Millions of people play worldwide and we're sure that some even upgraded to more expensive devices just to be able to play the game with higher frame rates. Throttling this game as well as other applications that actually need the processing power might be an insult to those spending a pretty penny for a flagship device in 2022.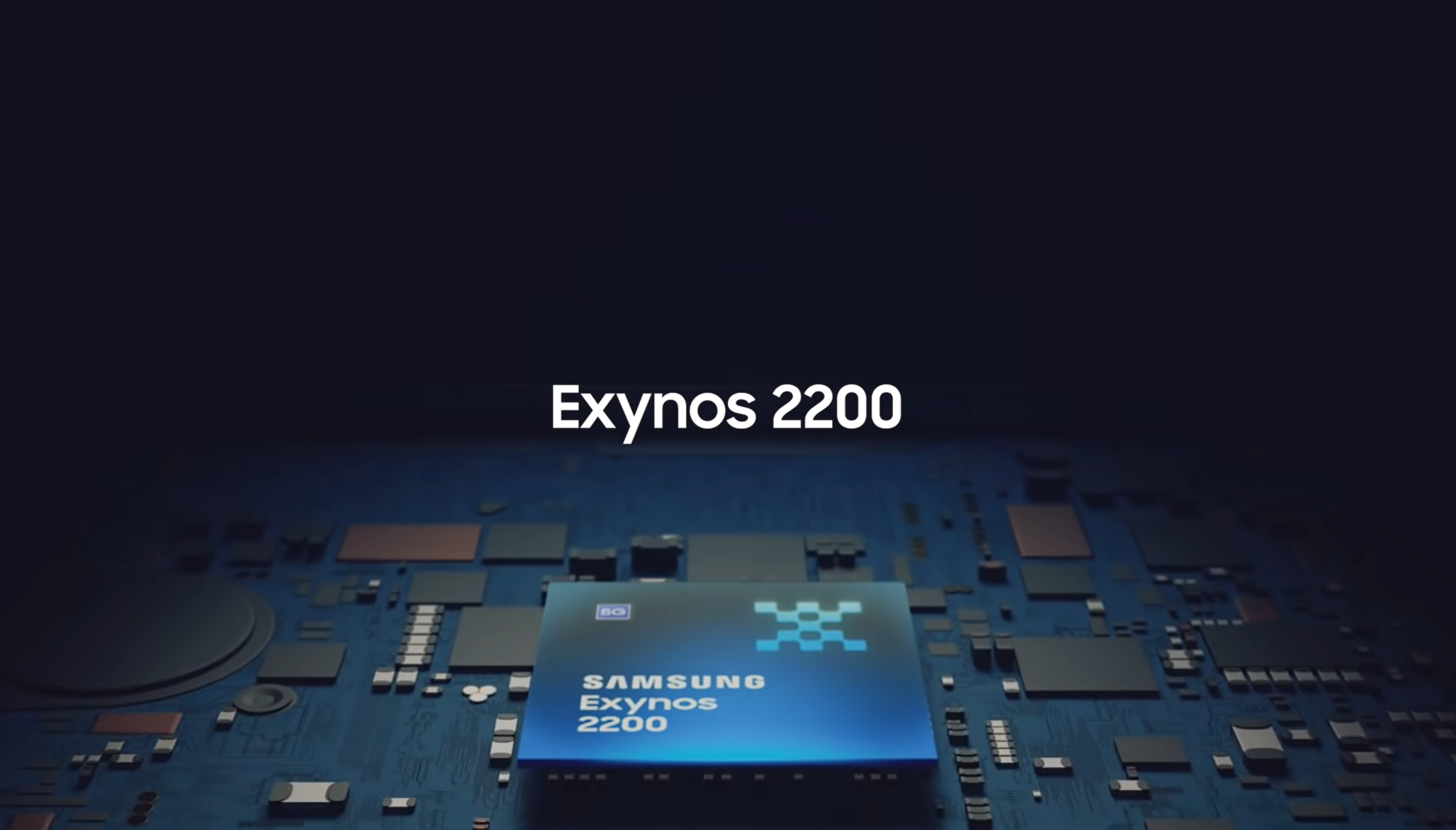 What's even stranger here are the exclusions. All benchmarking applications are somehow exempted from "optimization" and will have the devices running at full power. This means that a Samsung device might obliterate another on the benchmark scores, but will lose out in FPS to the latter by around 50%. This is misleading and could be an overestimation of the device's capabilities for a slightly extended period of time.
This whole issue with Samsung throttling phones sparked a fire in the tech industry as another dishonest practice. There are a few who came to Samsung's aid though, explaining that this throttling is only in effect when certain parameters are met, or even when GOS is activated.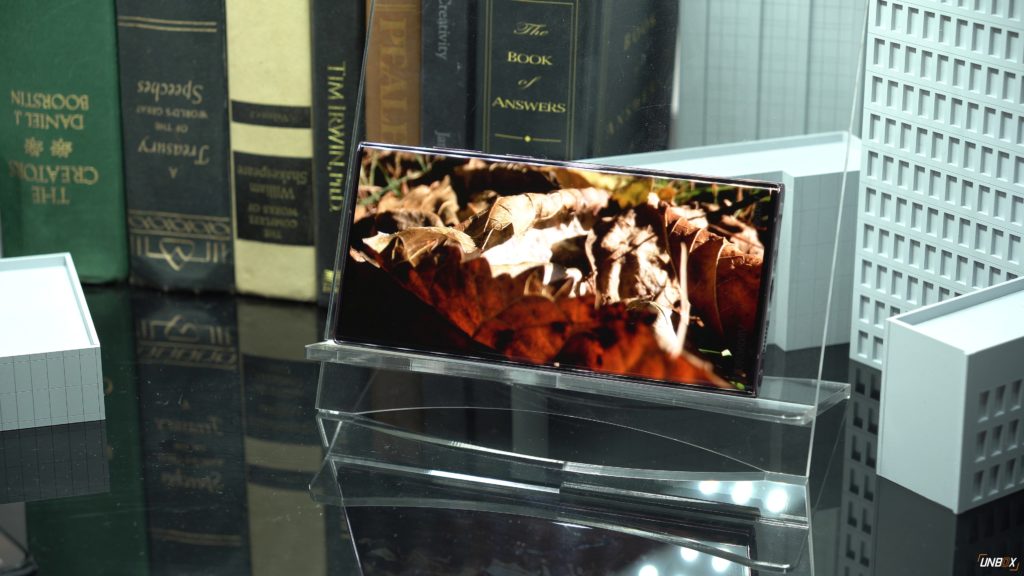 Thankfully Samsung Korea released a statement before the flames were fanned beyond saving. In a statement to The Verge, Samsung spokesperson Kelly Yeo said: "We value the feedback we receive about our products and after careful consideration, we plan to roll out a software update soon so users can control the performance while running game apps." This means that a button could simply be pressed to dedicate all the device's horsepower to the games, with just minimal throttling for safety.
While this resolves the issue for the future, the exclusion of benchmarking applications was never addressed. We'll have to see how Samsung will tread this fine line of an issue moving forward.
Comments (1)