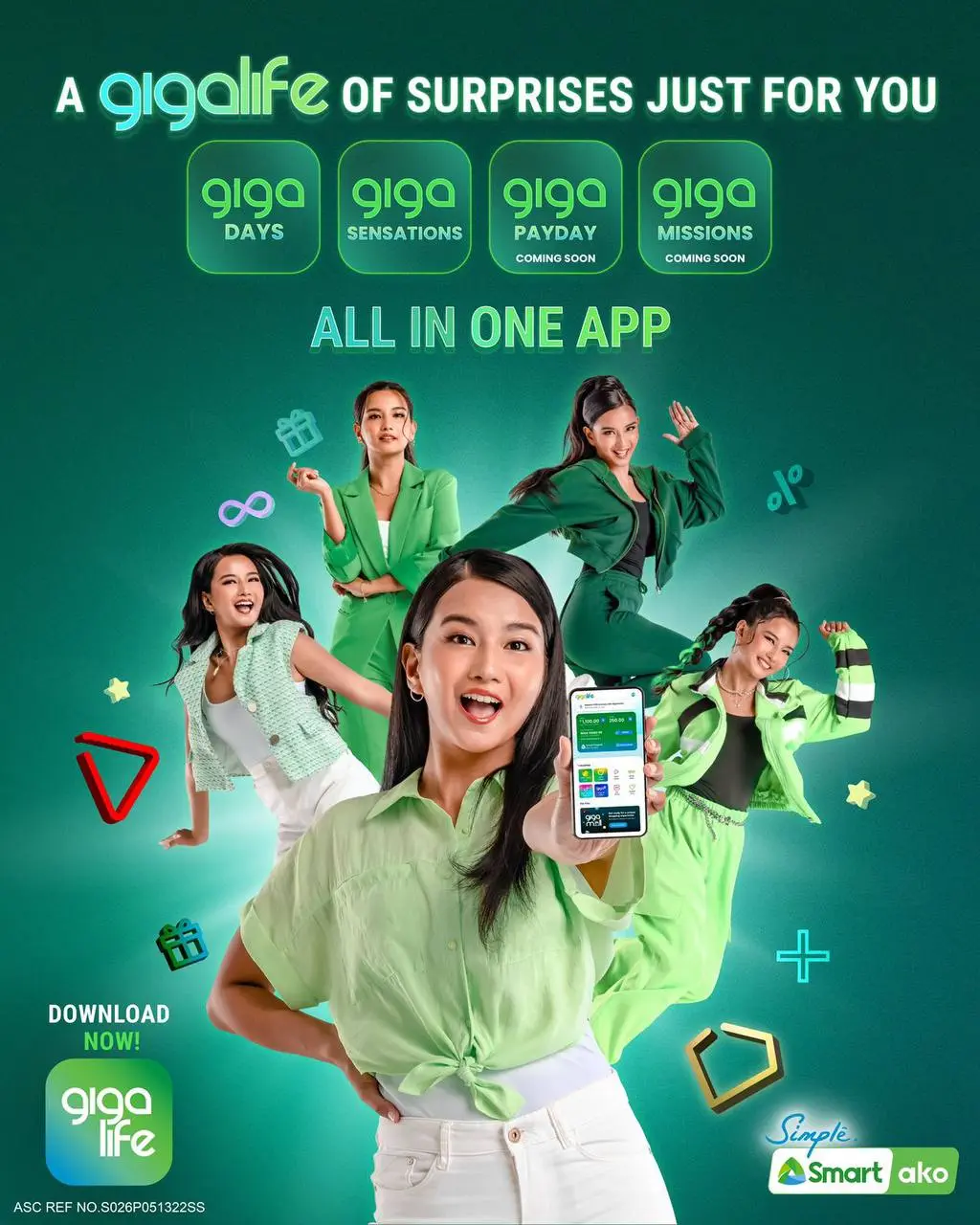 Smart GigaLife has officially rolled out the Surprises feature on the app. This newly-added function aims to reward frequent users of the app, in order to maintain its loyal fanbase and gain even more traction. It has a bunch of interesting side features that you may not want to miss out on. We'll list down what we know so far.
What is the Smart GigaLife App, for starters? It is the one-stop shop for essentially all users of Smart – whether it be Prepaid, Postpaid, Bro, Infinity, WiFi, TNT, or even the newly-migrated Sun Cellular users. This is a place to easily manage one's account, access promos, pay bills, and look at usage all from the convenience of a single device. Completing activities even doles out GigaPoints that can be exchanged for rewards and other things within the application.
Smart GigaLife Surprises brings the best promos and customized offers forward to the user. The goal is to save the user more money and provide them with deals that are near-impossible to resist. The Giga Missions, on the other hand, are a checklist of fun activities to do with points waiting as rewards.
Users now have something to look forward to at the end of the month, particularly 27th and 28th, as Giga PayDay comes with huge discounts for all subscribers. This is still a different celebration from the ongoing GigaDays sales that occur from the 19th to the 22nd on a monthly basis as well. It's a festival of sales and great, great deals!
You can download the GigaLife app on the Play Store for Android devices and the App Store for Apple's products. If you want to learn more about it, click here. Looking forward to seeing you on board!
Comments (0)