While laptops are your typical go-to choices during the pandemic where practically everyone is working at home, there has been a recent surge in demand for tablets as well. Initially used mostly for content consumption and for kids when they first entered the scene, modern-day tablets have the muscle, the accessories, and the features nowadays to be a suitable laptop substitute. The Huawei MatePad Pro 12.6 is a perfect example of this. Aside from being the brand's biggest tablet to date, the MatePad Pro 12.6 is also Huawei's most powerful offering, equipped with the oomph to stand out against a sea of productivity-focused tablets.
Let's round up the standout features of the MatePad Pro 12.6: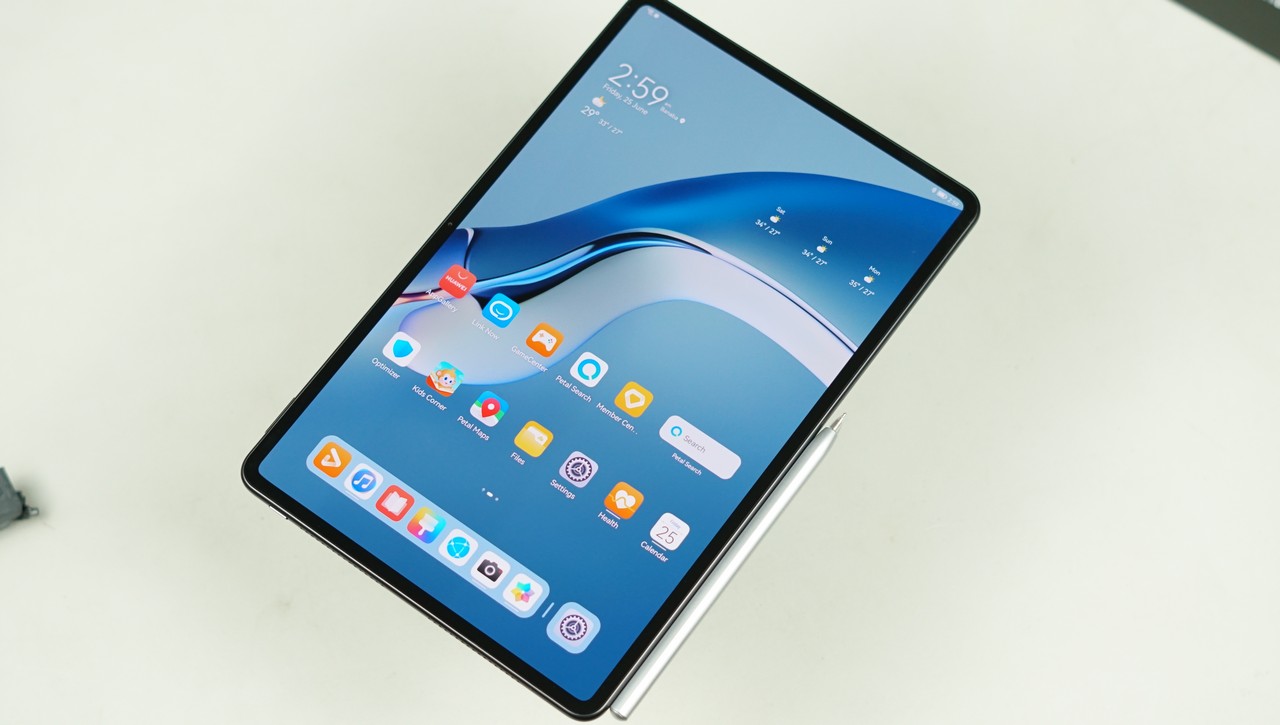 Huge display. Measuring at 12.6-inches, you get a very, very generous screen estate with the MatePad Pro 12.6, and its slim bezels makes it the tablet with the highest screen-to-body ratio at 90%. That display delivers great colors, as it is an OLED panel that supports 100% of the DCI-P3 gamut, along with support for HDR10 content.
Aside from those niceties, the MatePad Pro 12.6 has Widevine L1, which lets you enjoy watching Netflix shows in Full HD.
Top-notch internals. Huawei's in-house Kirin chips are known to be really good, and the MatePad Pro 12.6's Kirin 9000E showcases the best from Huawei. Using the same chip found on the Mate 40 series and Mate X2, the MatePad Pro 12.6 is powerful enough to handle any task you throw at it—from productivity to multimedia. Pair that with 8GB RAM and 256GB internal storage, and you have the right set of internals to power you through the day.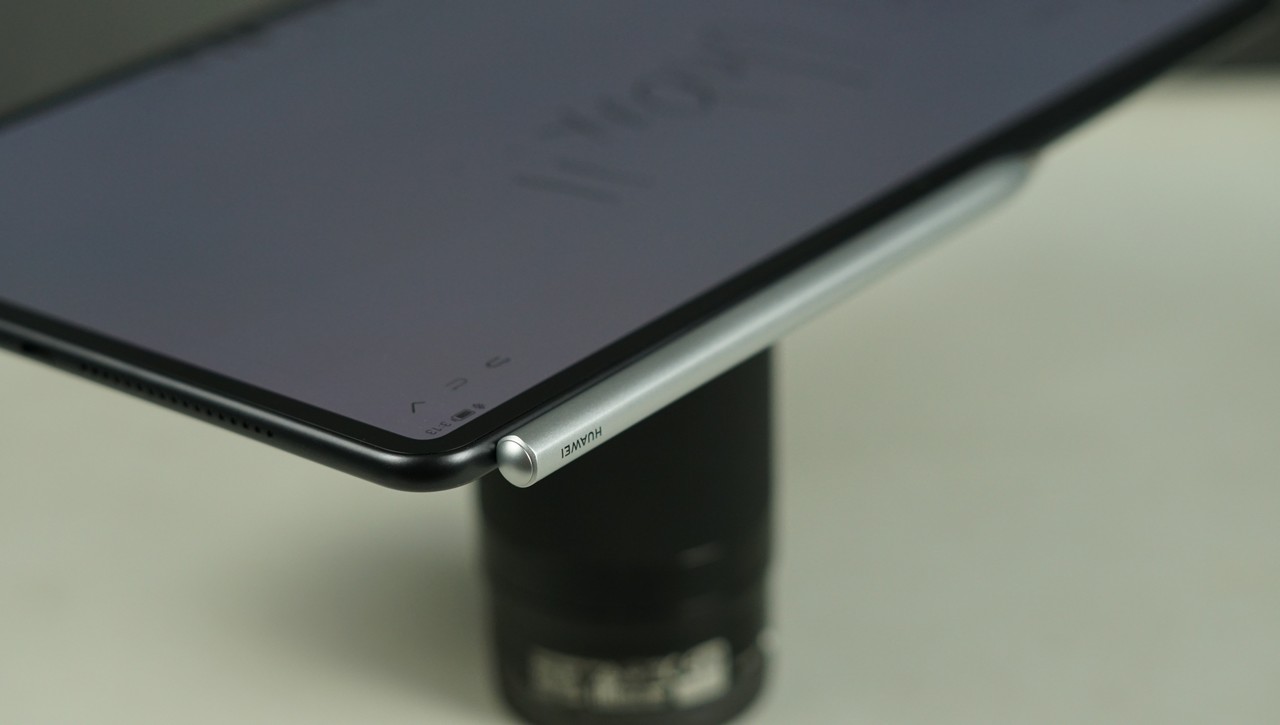 True productivity powerhouse with its accessories. With the smart magnetic keyboard and 2nd-gen M-Pencil, the MatePad Pro 12.6 can easily pass as a laptop alternative. The smart magnetic keyboard has decent key travel for a detachable variety and does not have a battery— instead, it makes use of the MatePad Pro 12.6's battery via POGO pins. The smart magnetic keyboard can be adjusted to 55-degree or 65-degree tilting angles, giving you the most comfortable typing experience possible.
The 2nd-gen M-pencil, on the other hand, has a new design that incorporates new tap gestures that are fully customizable depending on your needs. It is also sensitive with 4096 pressure levels, making it a great tool for multimedia work—from illustration to photo editing and even very precise video editing.
Class-leading audio. While most tablets settle for stereo or quad-speaker setups at most, the MatePad Pro 12.6 stands out with a first-of-its-kind, 8-speaker system that is tuned by Harman Kardon. They are one of the best—if not the best—speaker systems we have encountered on a tablet, and they even deliver a more immersive audio experience compared to most laptops in the market right now.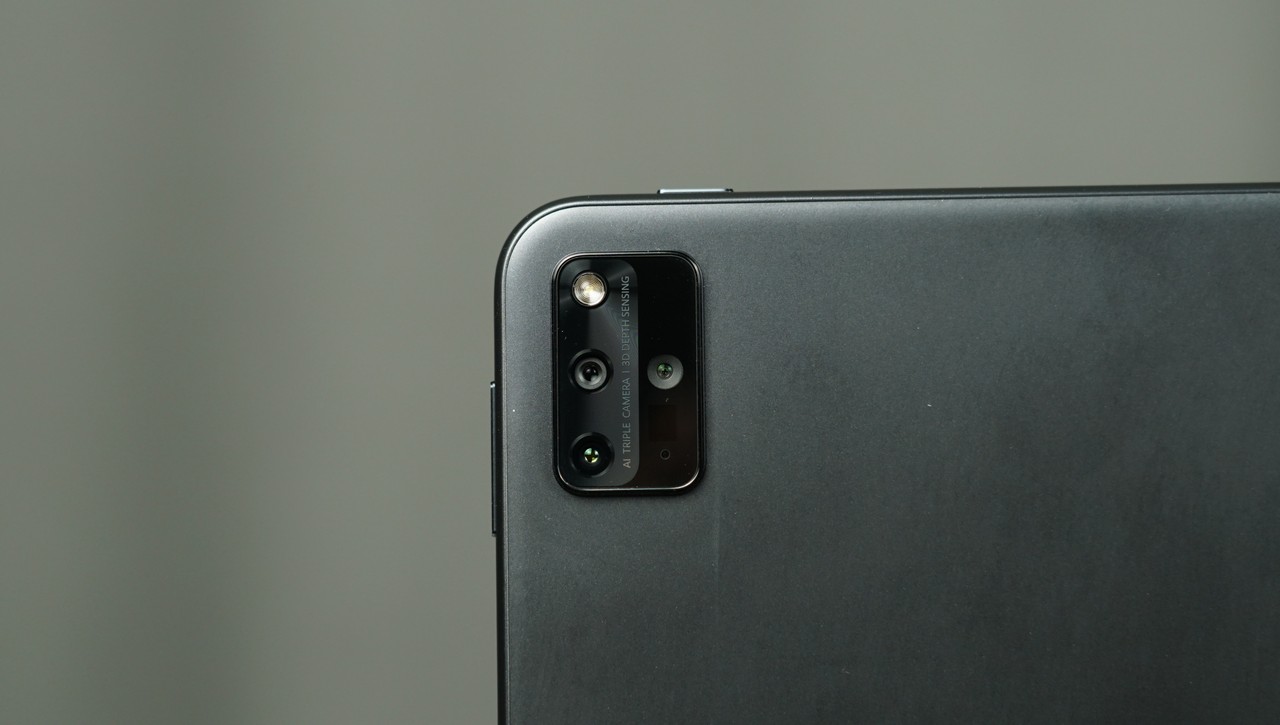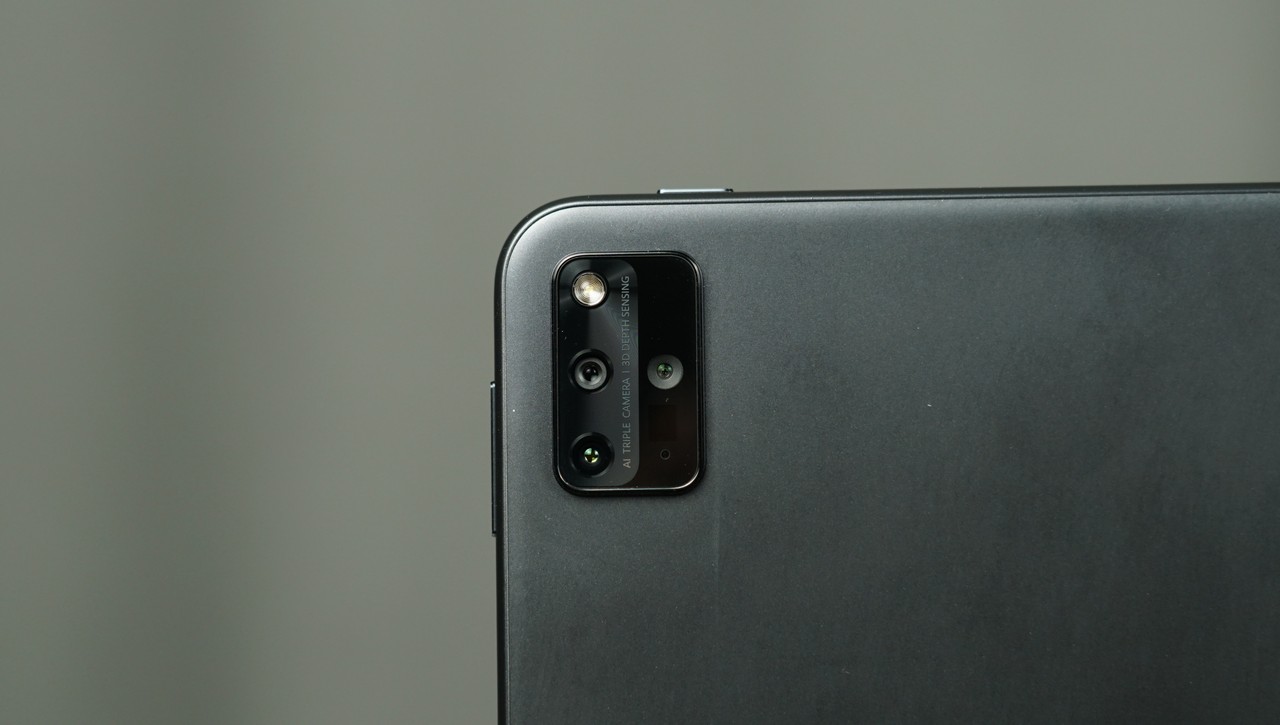 Versatile cameras. Tablets may not be the ideal device of choice for content creation, but Huawei wants to make the most out of the Kirin 9000E's muscle with its triple rear camera setup–a first for any tablet–that consists of a 13-megapixel main camera, 8-megapixel ultra-wide-angle camera, and a depth sensor.
The MatePad Pro 12.6 can shoot 4K videos, giving you an added option when it comes to creating new content. For your Zoom calls, the MatePad Pro 12.6's 8-megapixel selfie snapper can shoot Full HD video, ensuring that your video calls are crisp and clear.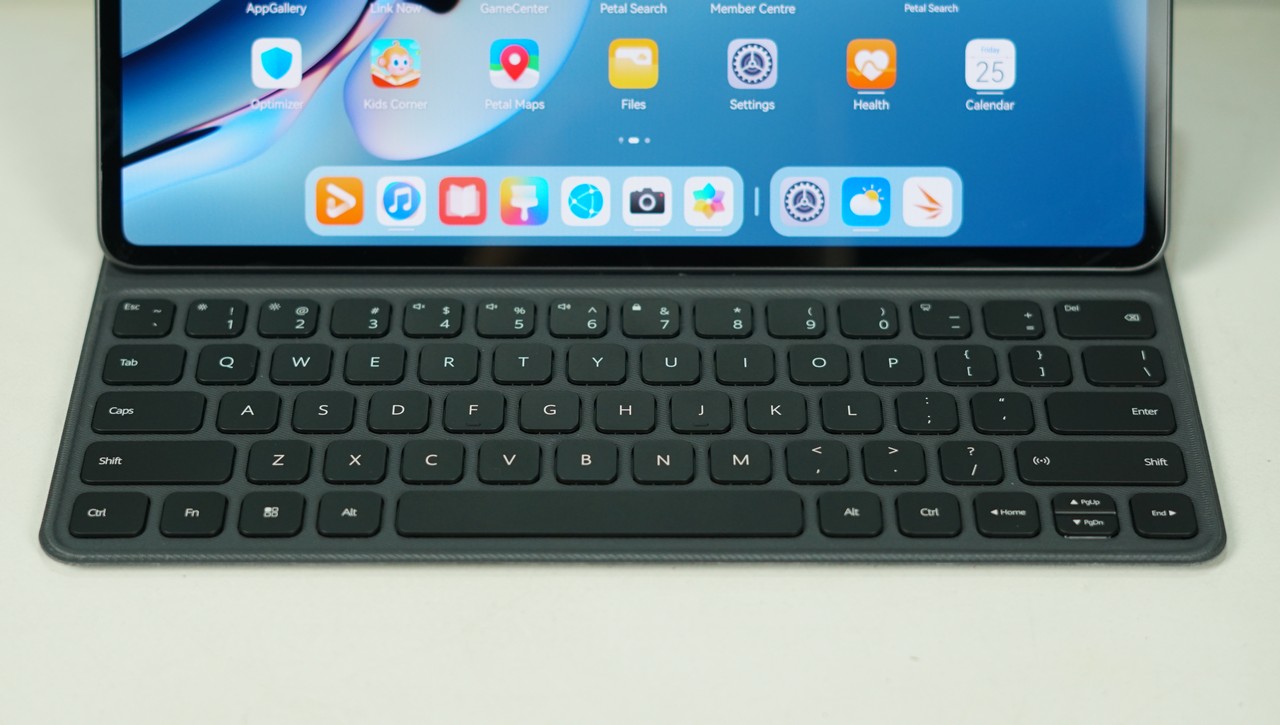 HarmonyOS makes device integration seamless. The Huawei system integration is made even better with HarmonyOS, letting all of your Huawei devices interact with one another seamlessly. The MatePad Pro 12.6 supports multi-device collaboration, where it can interact with a Huawei laptop to deliver a broader set of productivity features like using it as a secondary display (in extended or mirrored modes), seamless file transfers, and multi-device collaboration with various apps.
Multi-device collaboration is also very useful in a hybrid work setup, as you can use the MateView or MateView GT as a second screen for the MatePad Pro 12.6 so that you have a bigger screen estate for viewing your spreadsheet or that important document that you will need for your meetings. Pair that with a keyboard and mouse, and the MatePad Pro 12.6 will give you a PC-like experience without the bulk of your typical workstation.
As a productivity-focused device, the MatePad Pro 12.6 has thousands of apps to offer through App Gallery and Petal Search. Some key apps available at App Gallery include Microsoft Office, WPS office, Zoom, Evernote, and WPS Office.
Those who intend to use the MatePad Pro 12.6 for multimedia work have access to apps like Adobe Lightroom, Canva, Filmora, Kinemaster, and more. If there's an app that is not available in App Gallery, you can use Petal Search to look for the right one online.
You can check out the top apps at App Gallery here.
Huawei MatePad Pro 12.6 Philippines Price
The MatePad Pro 12.6 is priced at Php 55,999 is available at Huawei's eStore, physical stores and official stores in Lazada and Shopee. Those buying the MatePad Pro 12.6 until July 31 and add Php 1 to their purchase will get the Smart Magnetic Keyboard and 2nd-generation M-Pencil with their purchase.
Comments (1)