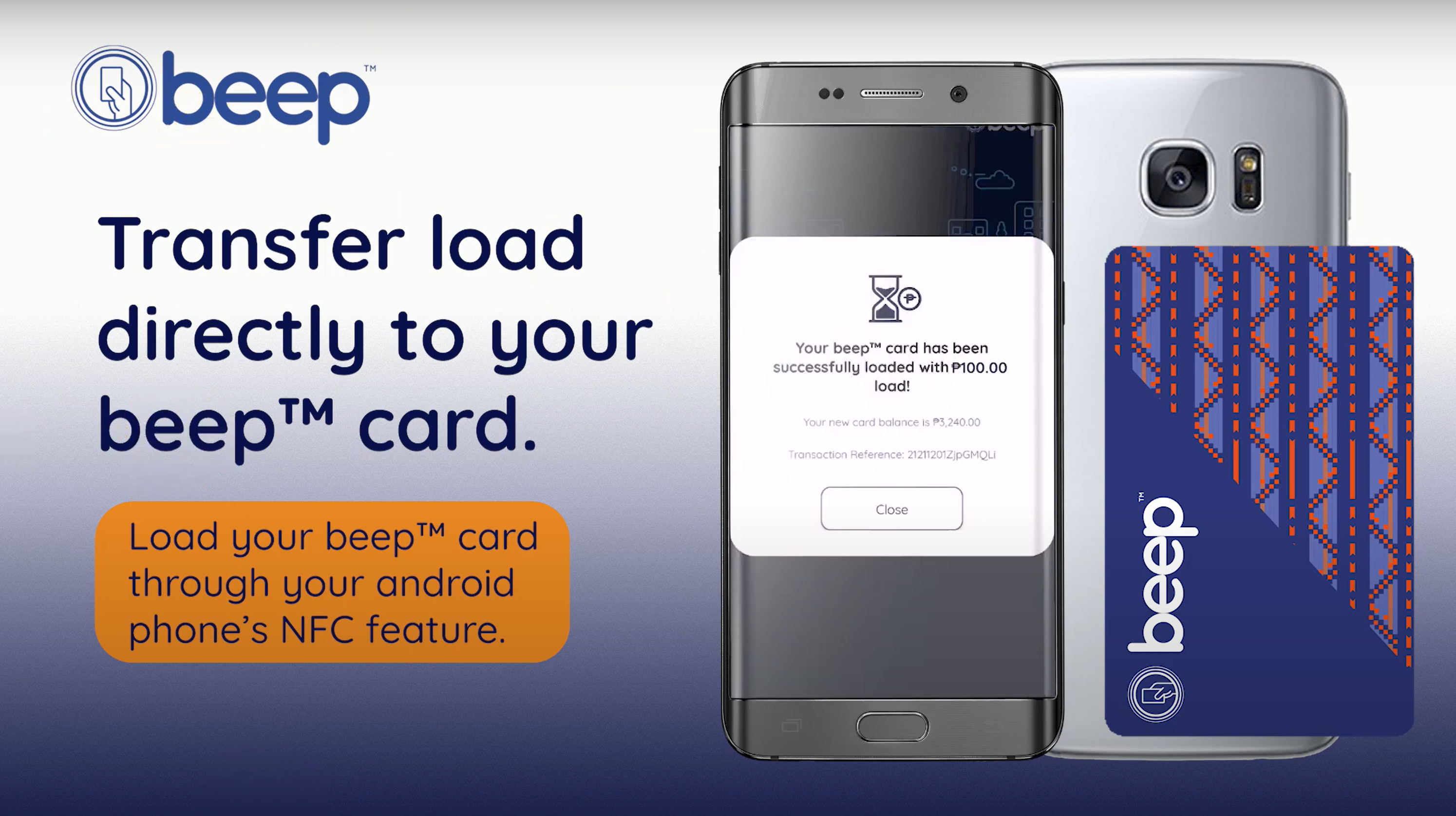 To start off 2022 with a bang, the beep Card receives NFC load top-up functionality along with other useful features. We'll go through some of them here.
The highlight feature taking center stage is NFC compatibility with the beep Card. For those not too familiar with the technology, NFC stands for Near Field Communication. To summarize, you just need to tap your beep Card on your NFC-enabled device to interact with it. This feature will allow users to move balances from their e-wallets to their Beep cards from the convenience of their smartphones. This removes long lines at reloading stations and allows for minimal contact with other people when traveling.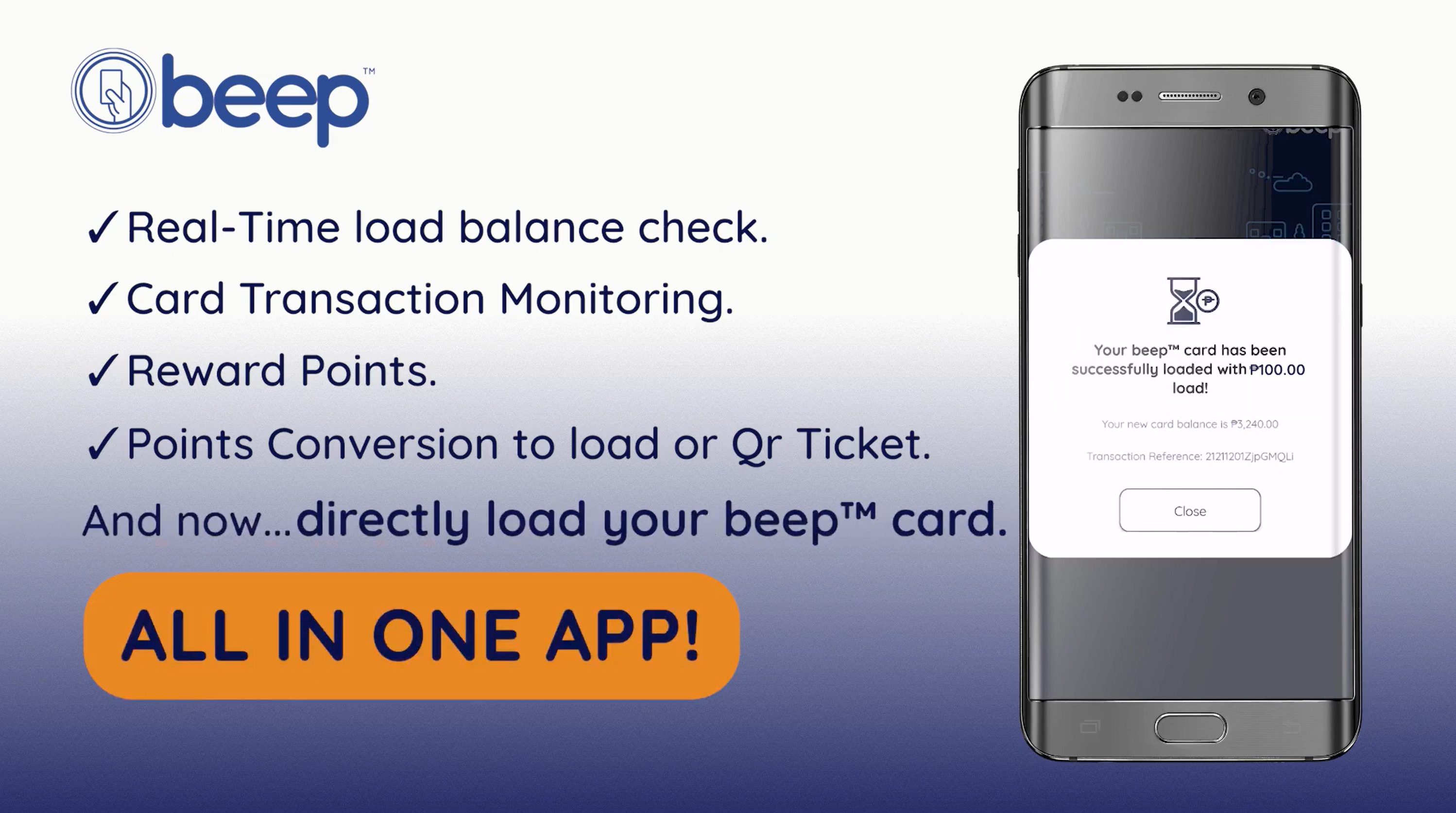 Another useful feature for the new beep application is the ability to perform real-time balance checks. This makes it monumentally easier to keep an eye on your remaining balance to ensure that you have enough for your next ride.
Connecting your beep card/s to the application is incentivized. Cards that have been registered are able to generate rewards points for every use. These points are convertible into either load or QR tickets for other forms of public transport. As such, the convenience and rewards the platform offers for mere usage is certainly a no-brainer.
Comments (0)