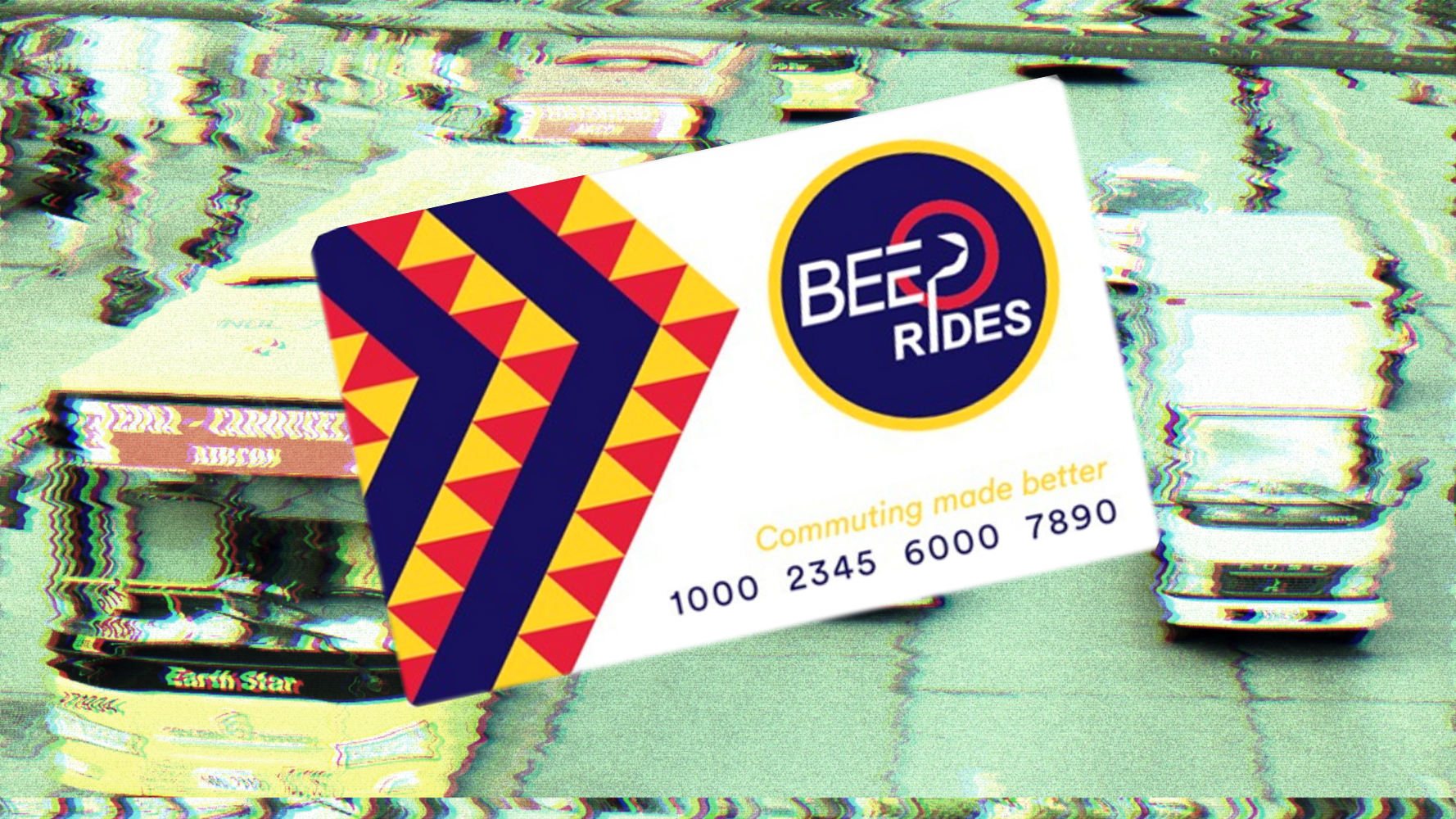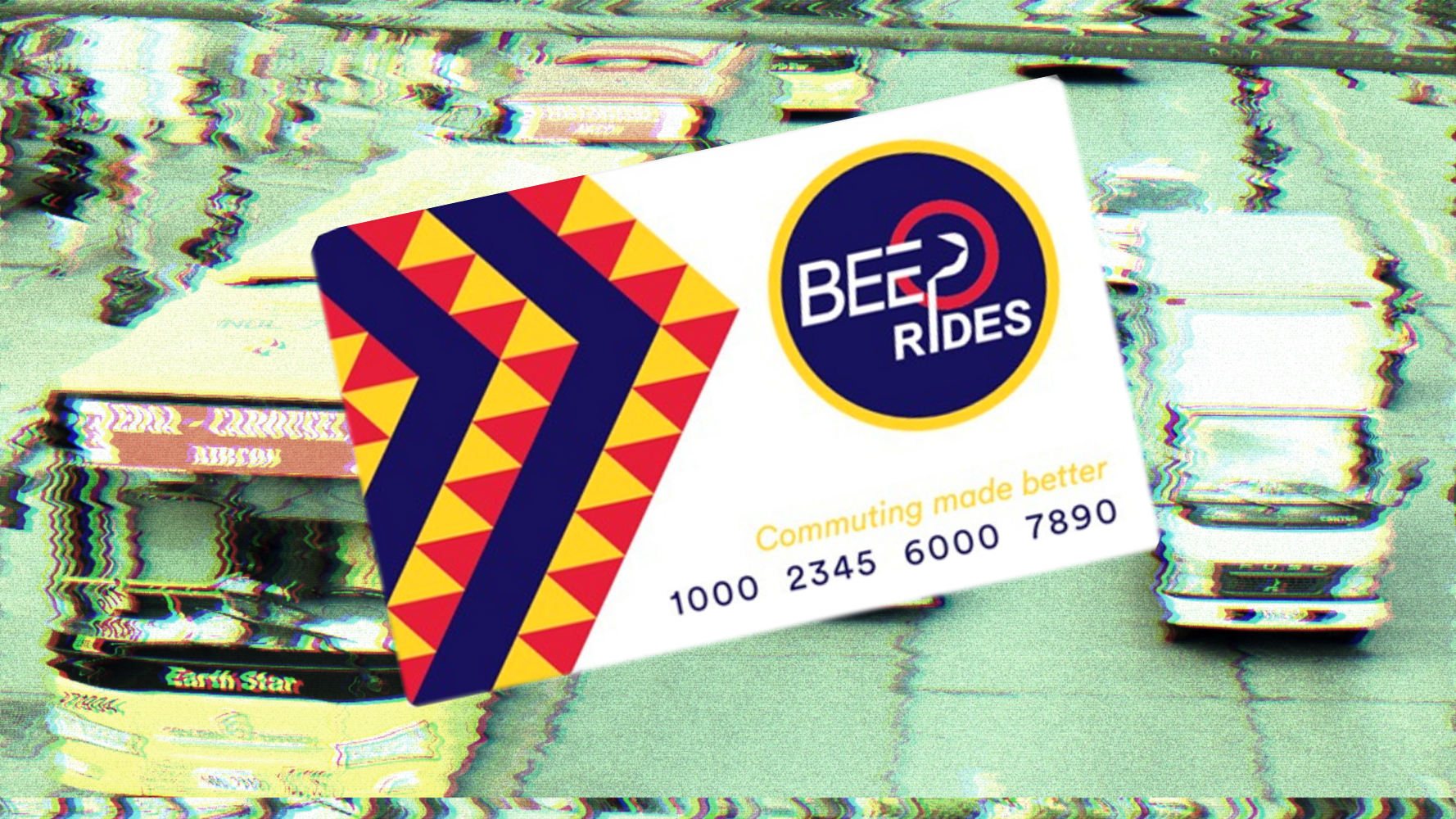 Starting this month, Beep Rides (not to be confused with the Ayala-led Beep cards) announced that select bus routes in Metro Manila will only accept Beep Rides card as a mode of payment.
Sources told WalasTech that the new policy will go in effect on January 6 with the following jeep and bus routes: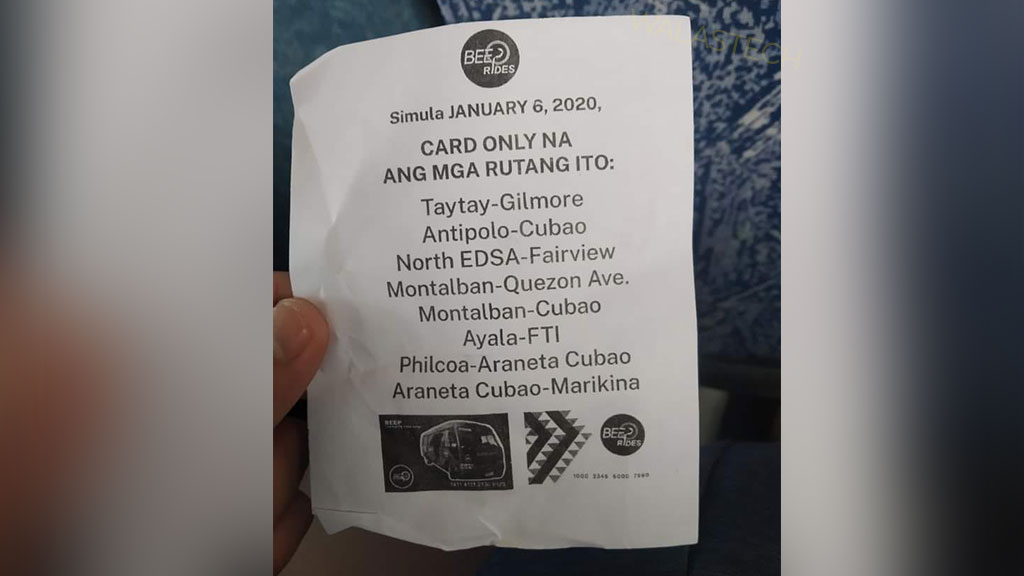 Route 4: North EDSA – Fairview
Route 5: Fairview – Angat
Route 7: Montalban(Rodriguez) – Quezon Avenue
Route 8: Montalban(Rodriguez) – Cubao
Route 9: Antipolo – Cubao
Route 11: Gilmore – Taytay
Route 16: Ayala – FTI
Beep Jeep: Philcoa – Araneta Cubao
Beep Jeep: Parang, Marikina- Araneta Cubao
Aside from the aforementioned routes, these jeep and bus routes are expected to only accept Beep Rides cards in the coming weeks:
Route 2: PITX – Monumento
Route 10: Doroteo Jose – Cubao
Route 14: Ayala – Alabang
Route 20: Monumento – Mecauayan
Route 24: PITX – Alabang
Route 26: PITX – Naic
Route 27: PITX – Trece Martires
Route 30: PITX – Cavite City
Beep Jeep: PITX – Lawton
Beep Jeep: Kalentong – Pasig
In case you are confused, Beep Rides is the government's favored Automated Fare Collection System (AFCS) as part of their modernization program for buses and jeeps, while the Ayala-owned Beep is used primarily for LRT and MRT systems.
To recap, the Beep Rides card created an issue back in October, as commuters complained at the Php 150 price of the Beep Rides card, which only included Php 50 worth of load. In addition, DoT explained that it was the bus transport consortium that chose to use Beep Rides' services instead of Beep for their AFCS.
Comments (0)