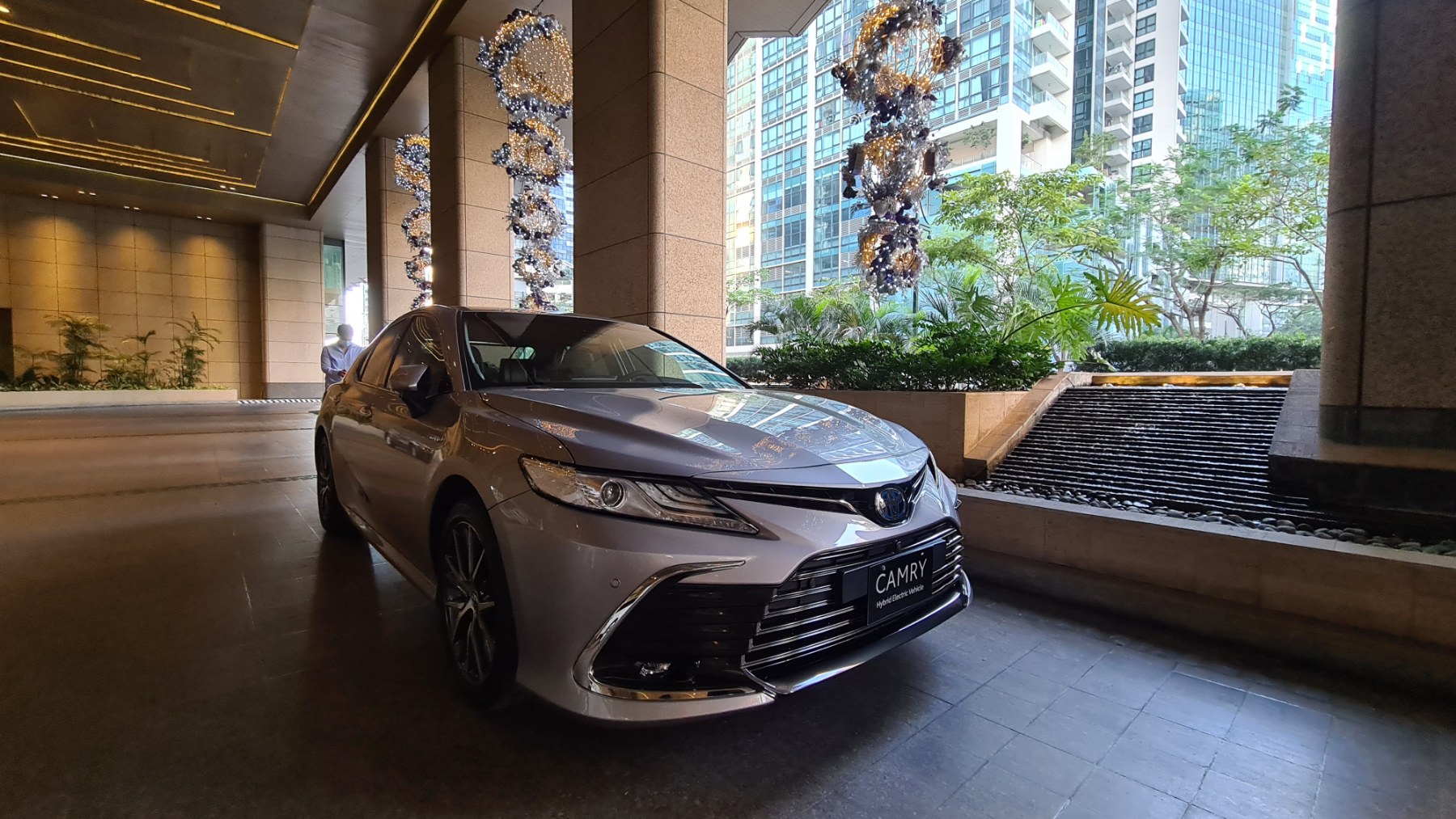 First Impressions Verdict: The 2022 Toyota Camry Hybrid is a viable option if you're looking to transition into a hybrid setup in the Philippines. It has all the comforts of the Toyota luxury models of old while incorporating modern technology. It's a classy vehicle that you would enjoy either being driven around in or at the wheel.
Specs
Engine: 2.5L 4cyl
Power: 176 hp and 221 Nm
Fuel: Gasoline
Transmission: e-CVT
Suspension: Front McPherson Struts, Rear Double Wishbone\
Pros
Interior is comfortable and quiet
Design is elegant yet understated
The hybrid powertrain is zappy in city driving
Car handles well
Good safety suite
JBL sound system is decent
Cons
Infotainment system could use a little bit more refinement
Climate change is an actual fact. With this global issue gaining more and more traction, more than a few automotive manufacturers have committed to fully-electric vehicles (EVs) or a certain degree of electrification in their lineups within the next two decades. However, we have to accept that EVs require a certain infrastructure that not all countries may be able to fully adopt right away. With things as they currently are, Hybrids seem to be the viable middle-ground between the conventional internal combustion engine (ICE) vehicles and EVs. Enter the 2022 Toyota Camry Hybrid, an option we have here in the Philippines that proves these vehicles can be luxurious, stylish, and fun. Thanks to Toyota Motor Philippines, we had the opportunity to take it out on a drive and here are our thoughts.
Exterior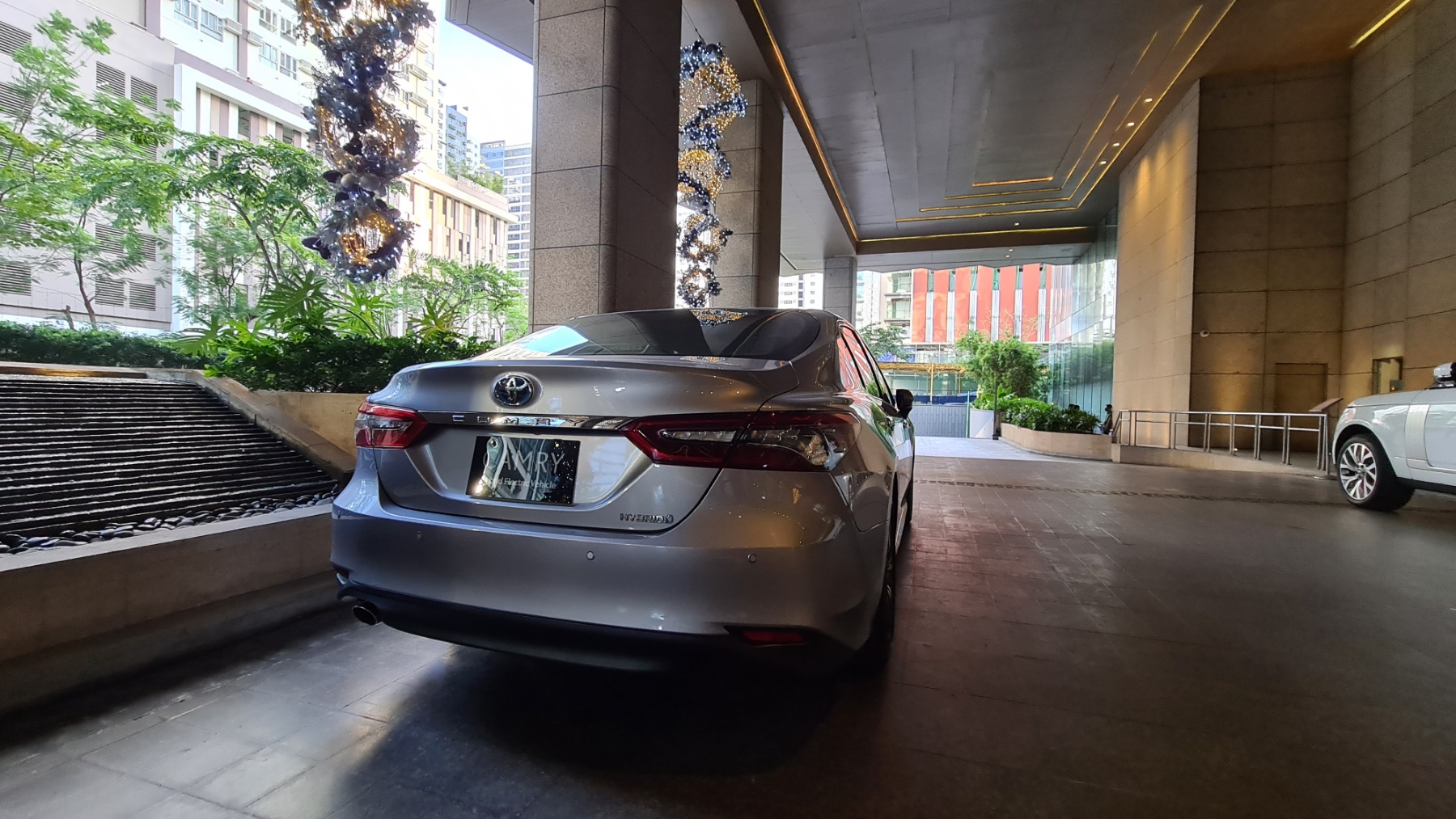 The 2022 Toyota Camry Hybrid looks similar to the previous year model, but that's not a bad thing as the Camry has always been a head-turner. The aggressive body lines and sharp exterior really give the sedan its swagger on the street. It oozes confidence and can effortlessly chauffeur you to the lobby of any five-star hotel in the Philippines. Especially in this color, the hybrid has an elegance to it that is understated and definitely not gaudy. Subtle but appreciated touches to signify its unique powertrain are the HYBRID logos and blue accents around the Toyota badging.
Interior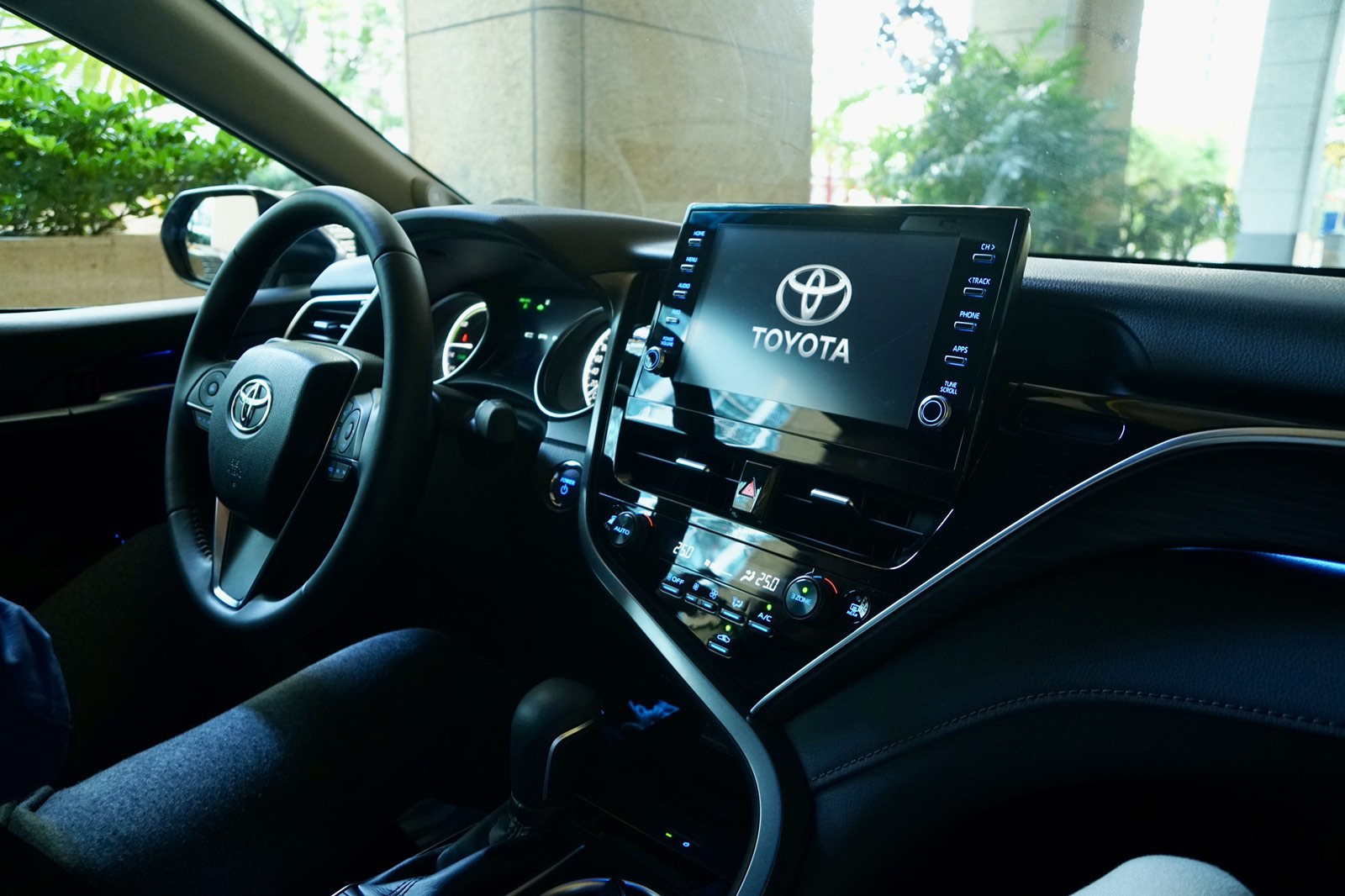 The driver and all passengers are immediately greeted by plush seating as expected from a luxury Toyota model. At the center is a reasonably-sized 9-inch center touchscreen display for controlling entertainment features, with Apple CarPlay and Android Auto compatibility for your phones (which can be wirelessly charged by the way!). It even flaunts the JBL logo, letting you know who's in charge of the audio in this vehicle.
Instead of a revolution tachometer, there is a gauge letting you know of battery consumption with ECO and PWR areas, whose readings will be determined by the might of your right foot. The speedometer is still analog, but a hearty screen at the center of the dash indicates lane departure, safety warnings, tire pressure, music, and other necessary information that the driver will need.
The rear passengers are treated to ample legroom and comfortable amenities, such as full control to air conditioning power, music, and front seating position from the center armrest digital display. This vehicle is a pleasure even if you're not behind the wheel.
Driving Impressions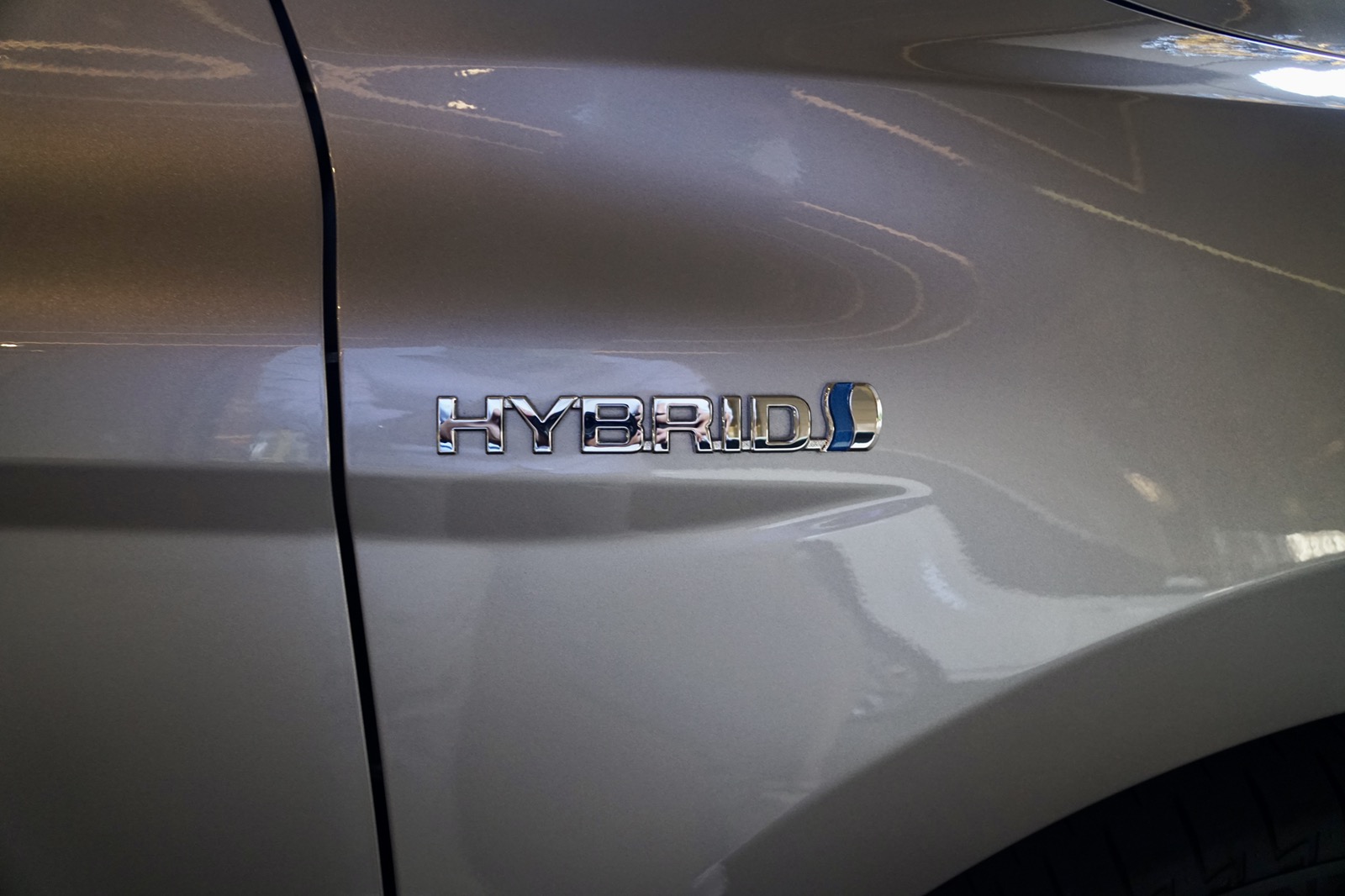 As expected from the powertrain, the 2022 Toyota Camry Hybrid is deafeningly quiet. Whether it's in full EV mode running purely off battery power or internal combustion is at play, any noise in the cabin can easily be muted by the JBL nine-speaker sound system. Steering is light thanks to the electric power steering features, but it isn't soulless – there's a certain weighty feel that doesn't necessarily turn it into a sporting vehicle but adds character to the drive.
Braking is smooth as well, as it should be since this car also has a regenerative braking feature that allows it to recoup energy from stoppage.
Push the car a little bit and you'll be able to tell that its 208 hp paired with the CVT is more than enough to give for the average driver. Overtaking is easy, driving at higher speeds feels natural, and you'll feel like you're going slower than you actually are. While that isn't a good characteristic for sports cars that are supposed to be weekend fun, most days require practical and uneventful drives even when speed is found to be necessary. Don't put the blame on us when you get caught doing a hundred over the speed limit though!
This isn't limited to straight-line speed – the Camry feels ready to hit the corners should you encounter your favorite twisties on the way to your destination. You probably can't take corners at nearly the same speeds as a Toyota GR Yaris, but you'll be a million times more comfortable.
2022 Toyota Camry Hybrid Price And Availability Philippines
The Toyota Camry Hybrid will be the only variant of the vehicle to be sold in the Philippines moving forward. There will no longer be any gasoline options. It will be available at a starting price of Php 2,335,000. For more detailed information, visit the Toyota Motor Philippines Facebook page here.
Comments (0)