AMD's Ryzen 9 3900X hit the right spot for content creators when it released last year, blowing away Intel's top-tier consumer offerings while still being considerably cheaper. The company is looking to re-create that feat again with their Ryzen 9 3900XT, though it looks like AMD is now a victim of their own success.
In testing the Ryzen 9 3900XT doesn't offer that much of a performance increase over the Ryzen 9 3900X, so PC builders may opt for the latter over the former especially now that prices have stabilized for the chipsets.
Pros:
Slightly higher boost frequency
Still a great choice for content creators if you're coming from an Intel platform
No bios update needed if your motherboard already supports Ryzen 3000 chips
Cons:
Miniscule performance gains for 100$ more
No bundled cooler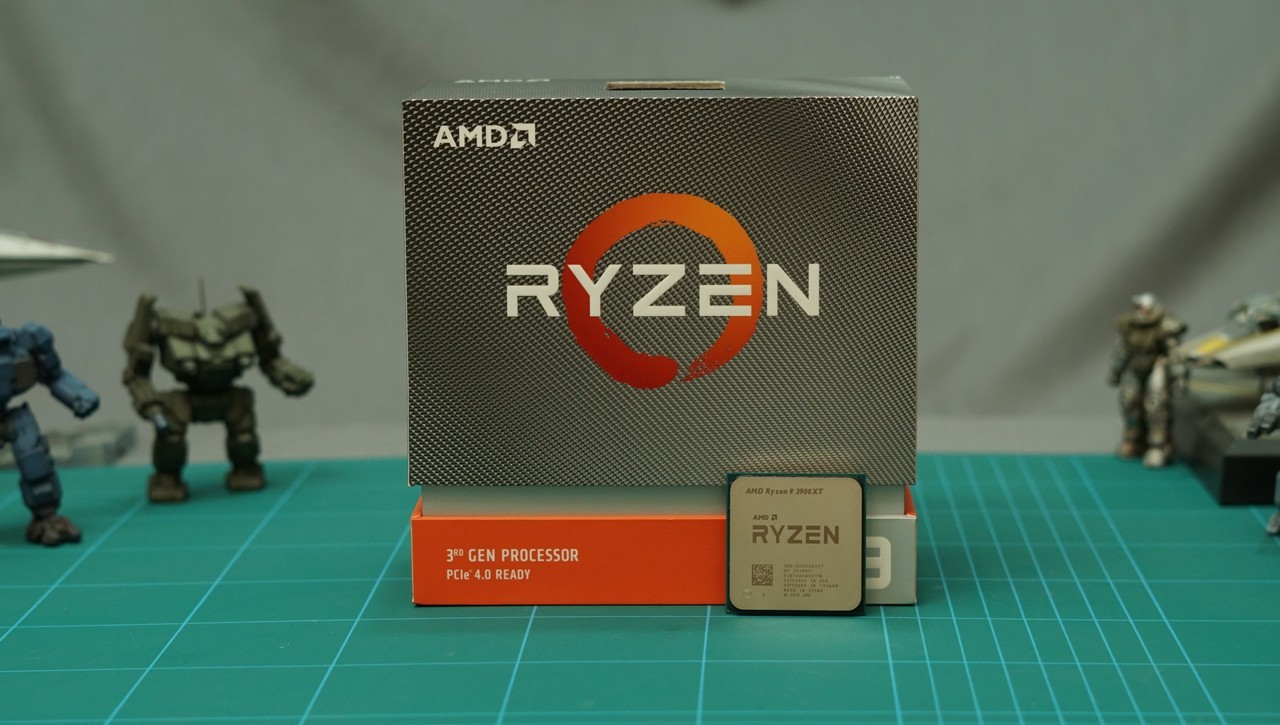 AMD pulls an NVIDIA
There's no denying that AMD won big last year with the release of their new 7nm chipsets, which has seen an enormous increase of both performance and power efficiency and has allowed the company to pull closer to their long-time rival, Intel.
The keep the momentum going, AMD released "refined" versions of the processors they released last year via the new XT line. The Ryzen 5 3600XT, Ryzen 7 3800XT, and the Ryzen 9 3900XT all benefit from the lessons that the company has learned from their 7nm process, and get slight performance gains thanks to that.
AMD's new tact isn't unlike what Intel and NVIDIA are doing – providing slightly faster versions of its core product at a slightly higher price. The company will still sell the non-XT versions of the processors.
Small changes for 100$ extra
Like I said before, there's really no huge leap when it comes to performance over 1-year-old Ryzen 9 3900X VS the Ryzen 9 3900XT except for very small increases in maximum boost clock. The Ryzen 9 3900XT is a 12-core, 24-thread processor ith a base clock of 3.8GHz and a maximum boost clock of 4.7GHz (up from 4.6GHz in the original Ryzen 9 3900X), 6MB of L2 cache and 64MB of L3.
AMD is also no longer including a bundled cooler with the package. It's an added burden as far as overall cost goes, though if you're already springing for the 3900XT you'll probably have your own cooler anyway.
For best results, AMD recommends an AIO liquid cooler for the new Ryzen family, which might be the main reason why the company didn't chuck in a free one in the package. That being said, AIOs are significantly more expensive than regular fan coolers, which will add up to the cost of your PC build if you're planning to go with the red team.
As for the architecture, the Ryzen 3900XT still uses the same Zen 2 microarchitecture as last year. What has changed here is that AMD's refined their manufacturing process enough that they've managed to pump out higher-quality chips, but not enough that you'll be seeing a big difference in terms of performance and boost speeds.
Marginal gains in benchmarks and gaming VS the Ryzen 9 3900X
Our test system remains almost identical to the one in our Ryzen 9 3900X review: an ASROCK X570 Taichi motherboard, T-Force Vulcan Z 3200MHz DDR4 RAM, an AORUS NVMe Gen4 2TB SSD, and an NVIDIA RTX 2080.
If you already have a Ryzen 9 3900X and are thinking of jumping on the Ryzen 9 3900XT, forget it. Our limited synthetic benchmarks only show minuscule gains for 100$ more.
Even in gaming, the FPS gains you get are pretty small, not even exceeding 10%.
That doesn't mean that the Ryzen 3900XT isn't capable – it certainly sis till leagues ahead of Intel's offerings when it comes to content creation, and is still quite a good platform when it comes to gaming – it's just not quite a revolutionary chip compared to its older brother.
Verdict: buy if you're thinking of jumping to the Ryzen bandwagon, skip if you already have a Ryzen 9 3900X
Should you buy the Ryzen 9 3900XT? That depends. If you're already coming from the Ryzen 9 3900X, then the answer is no. The performance gains you get here as well as the higher price tag for said performance gains aren't worth it.
If you're a content creator, it's hard to beat AMD's top-tier chips, and we wholeheartedly recommend the Ryzen 9 3900XT if you're upgrading from an Intel-based solution.
The AMD Ryzen 9 3900XT has a suggested SRP of 29,470 and comes with a free copy of Assasin's Creed: Valhalla.
Comments (0)