Any business thinking of going up against established players is challenging, doubly so if that new business is a bank and a digital one at that. Institutional inertia, as well as carving your name in a land already dominated by recognizable brands seem like an almost impossible task. But don't tell that to GoTyme Bank – a joint venture between the Gokongwei Group and Singapore-based digital bank Tyme – the newest fintech sensation has managed to establish a solid base of customers since its Philippine launch in October last year. The bank has hit its 500,000 customer milestone recently, 5 months after its official launch in the country. That's incredible growth in a marketplace already crowded with other digital banks that promise to offer high-interest rates and other services. What's their secret?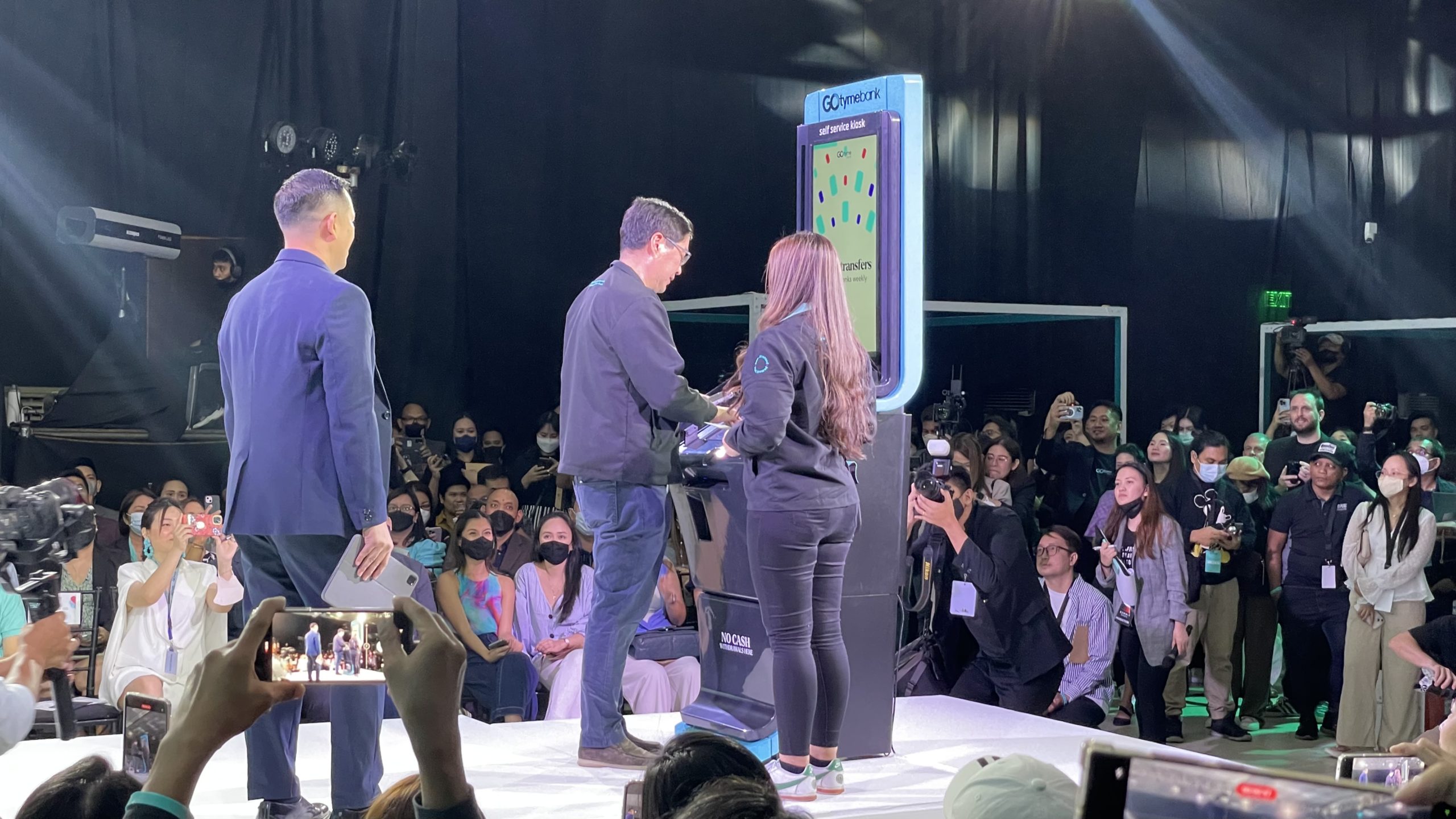 In one word: phygital. It looks and sounds like marketing nonsense, but the new marketing term is at the heart of many things that GoTyme does. Phygital simply means blending digital experiences with physical ones, giving users all the convenience that a digital-first bank does while giving them the same human touch that you enjoy when you walk through the doors of a traditional bank.
It's a strategy that GoTyme's Co-CEO, Albert Tinio fully embraces and one that has made GoTyme a natural choice for people who want a human touch with their digital bank. Whoever thought of adding physical kiosks in retail locations to get a physical card (and then adding actual people to help you get said card) was a genius. This added contact makes the company stand out in a sea of competitors that only have chatbots and computer screens for customers to interact with.
GoTyme's also incredibly in touch with its customer base as well. The company has its own Facebook group where users freely interact with each other and share their experiences good or bad. And while that's not unique to any one digital bank, the group is frequently read and visited by GoTyme leadership. GoTyme CEO Nathaniel Clarke recently posted on the Facebook group to get insights and suggestions from users on what they want to include next. That sort of interaction with the community from a CEO of a bank is nearly unheard of, and so is the idea of a bank polling its user base directly for suggestions for its following products.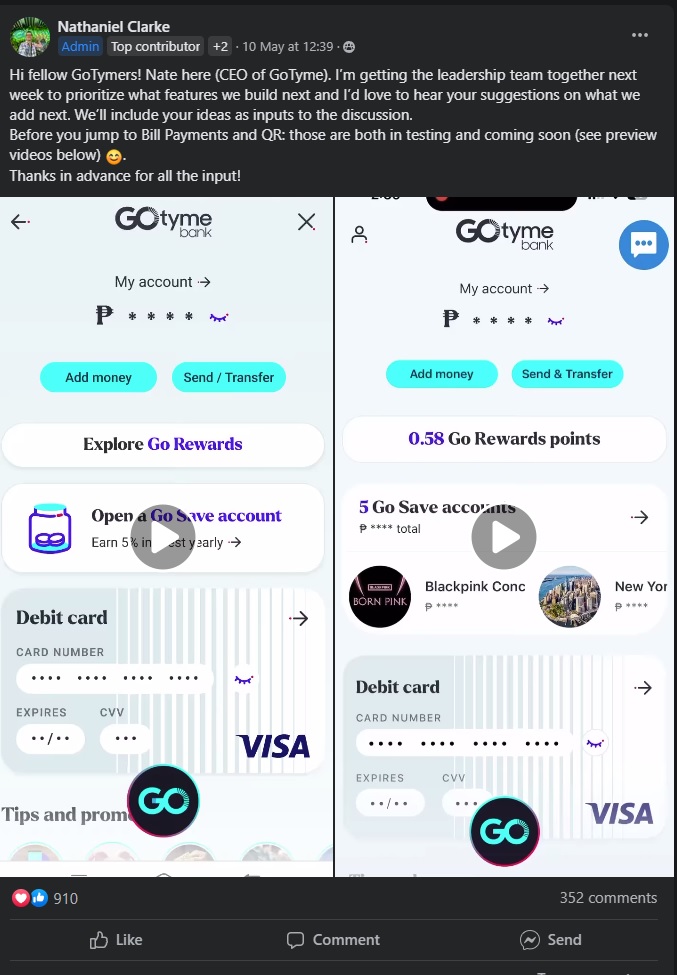 And while other digital banks offer higher interest rates p.a. to their users, they're usually tied to promos and other activities you have to do to trigger them, and they're usually for a limited time. GoTyme has a 5% p.a. interest rate without any strings attached, meaning your money starts working for you at that high of an interest rate without any further intervention. No missions, no tasks, no links to visit.
GoTyme still has several tasks ahead to sustain its momentum. Challenging established giants is no simple feat, but if they keep to their strategy of offering the best things about physical and digital banking experience, then they have a shot at shaking up the status quo.