We've all seen electric-powered mobility vehicles before. But when we heard that the gaming Acer Predator line was getting an e-scooter, we couldn't help but get excited. So how does it differ from the brand's conventional line of e-scooters, and what was it like to ride? We thankfully had the opportunity to take this baby for a spin during the Computex period in Taipei. Here's the rundown.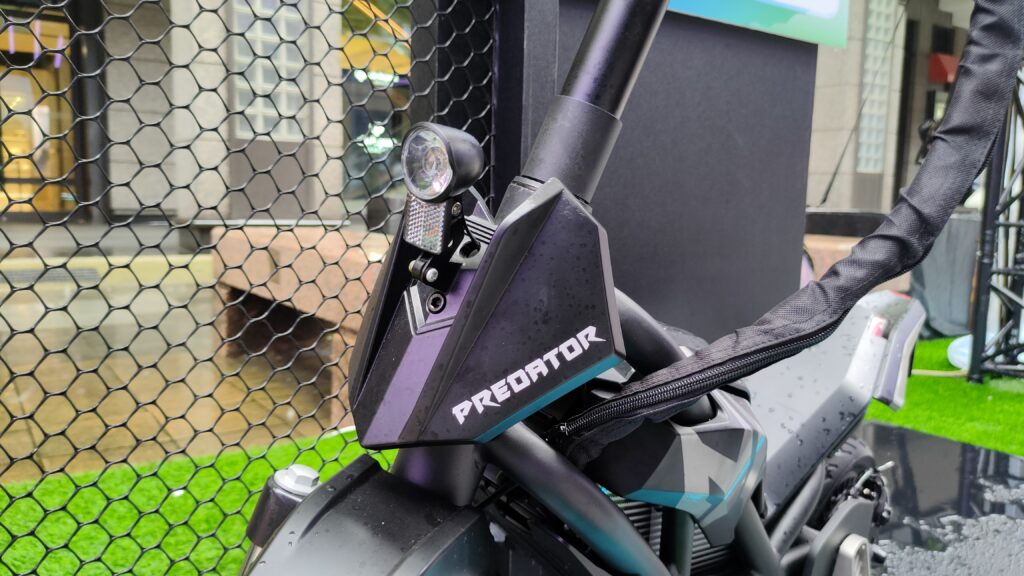 One look at the Acer Predator Extreme E-Scooter and you'll immediately notice that it's not like anything else around. It has that aggressive look befitting its intimidating moniker. The bottom half looks like a mini dirt bike with those chunky wheels and elaborate suspension setup. But when you get to the handlebars, they reach all the way to the top to signify that this really is a scooter. Honestly, we were a bit confused with the riding position at first; and this kept being brought up in the comments section of our post.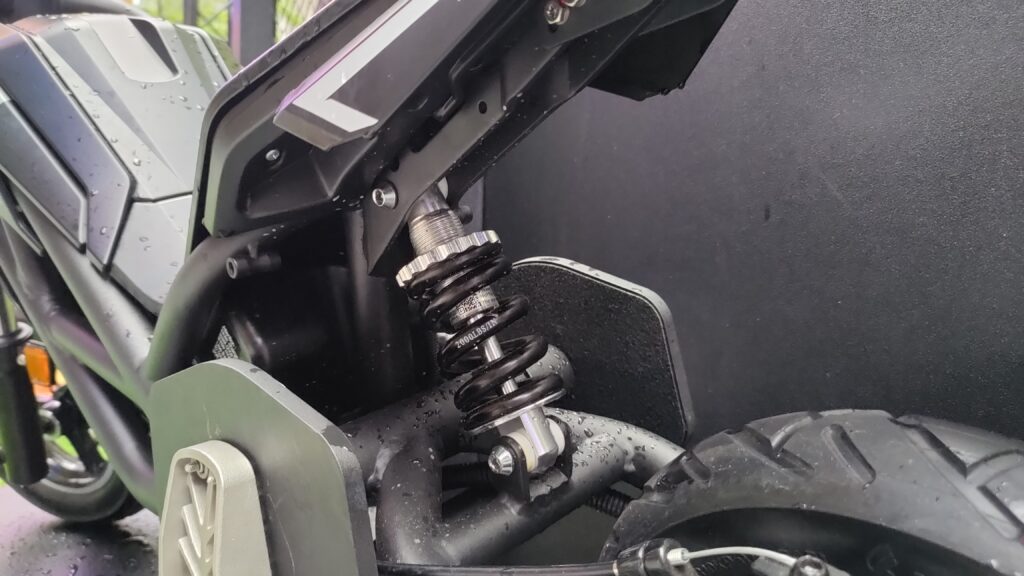 Let's get to the facts first. The Acer Predator Extreme E-Scooter features a 700-watt peak output boosting you to 29Nm of torque, a dual-suspension system, and an incline climb rating of 16%. It's obvious that this e-scooter was engineered to go above uncertain terrain that no other e-scooters have ever traversed before. That includes hills, trails, and mild off-road action. It's definitely not something restricted by the city's asphalt. Also, you can get a little playful with some tricks and stunts since it's supported by enough springs to keep the chassis durable.
Users can configure between three top speed settings: 6, 15, and 22 km/h. The only reason we can foresee limiting it to a mere 6 km/h is lending this device to a child, an inexperienced rider, or if it's meant for indoor demonstrative use. Otherwise, just keep it at 22. Its battery is fully topped up in 3.5 hours and has an effective range of 22km, ideal for a daily commute.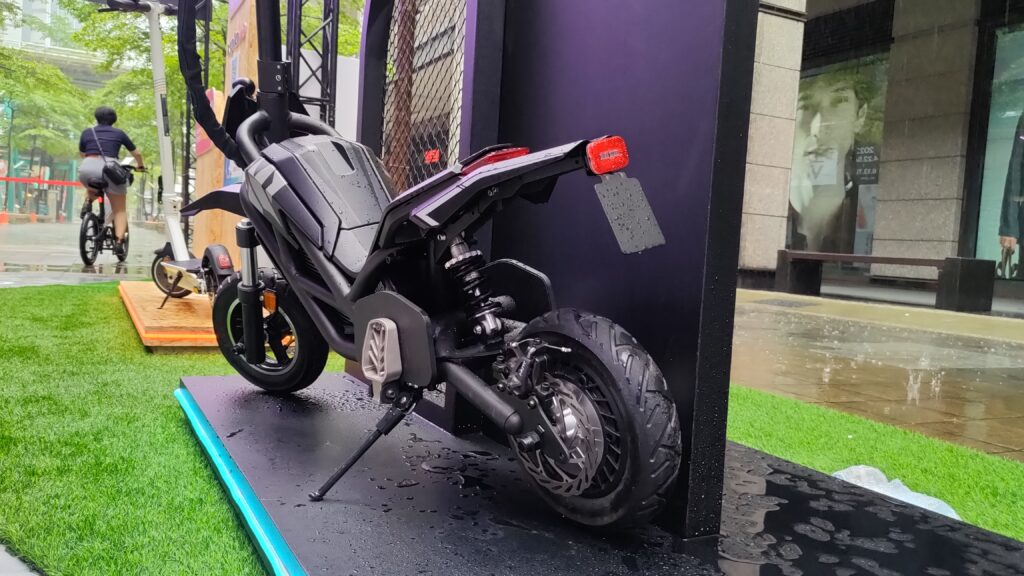 What Was It Like To Ride?
Now we'll discuss the riding experience. We know you're all looking forward to this. The number of people able to get a test ride was very limited due to the risks involved – so only I (Nathan) was really able to take it around for a spin. It didn't take long for me to understand why the brand was iffy about letting just anyone try it. To provide context, I was able to take around the Acer ebii (e-bike) and the normal e-scooter with relative ease. You can even check out the video here.
As such, my extensive experience with e-scooters and bicycles left me feeling fairly confident in my ability to use the Acer Predator Extreme e-scooter without much difficulty. But that is where I made my mistake. For starters, the black squares on the sides fall down for you to put your feet on. To activate the electric motor, you must first push yourself with your legs to a certain speed then press the lever.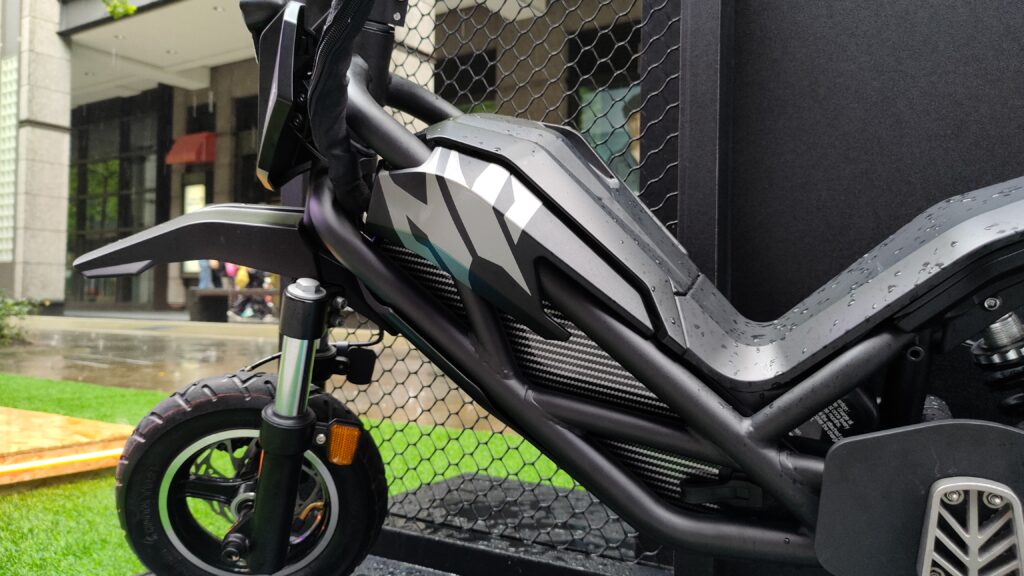 As I rode the vehicle and kicked myself forward, the electric motor didn't turn on which led to me nearly losing balance. I was instructed to kick harder to reach the EV's "operating speed" which can be a little intimidating in such a small testing area with people all around. Secondly, balancing on the e-scooter was a tough task. I constantly found myself leaning to one side – and my other co-media testers also experienced the same thing. The ability to ride a motorcycle definitely helps in this case, and sadly, most of us just didn't.
It took a few tries and advice from the friendly people at the Acer booth to get myself going. Once I did, I immediately realized the appeal of this e-scooter. 25 km/h might lead you to think this is slow, but the instantaneous torque provided by the electric motor is nothing to scoff at. And with a ride like this, even going 25 km/h already feels fast since you're very exposed to the elements while standing up. It gave me a glimpse into the future of mobility, and how e-scooters are just going to grow in popularity as road infrastructure begins to prioritize riders' safety and convenience.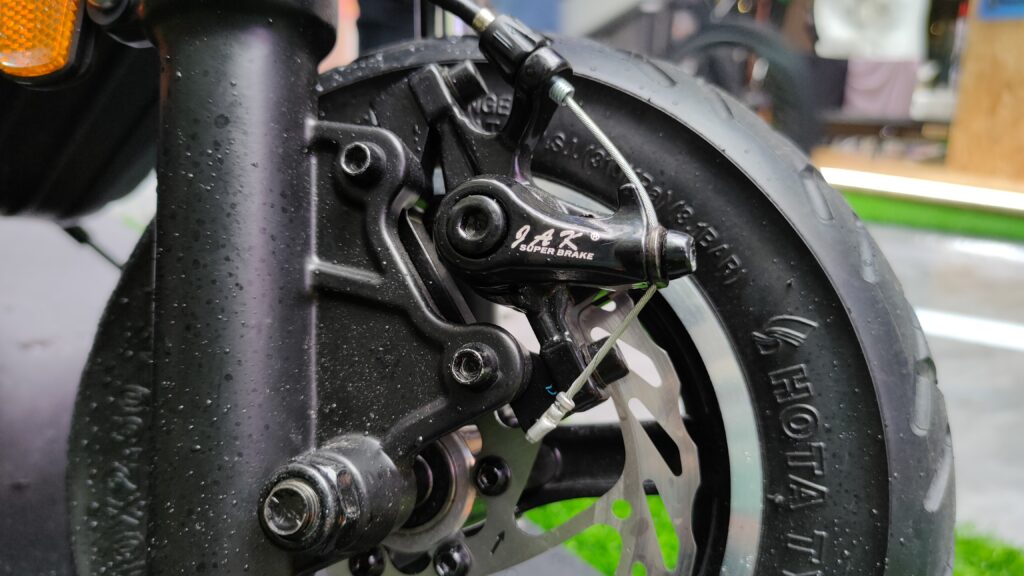 If the rider's not comfortable going at a certain speed, then the brakes do well to stop the scooter rather quickly.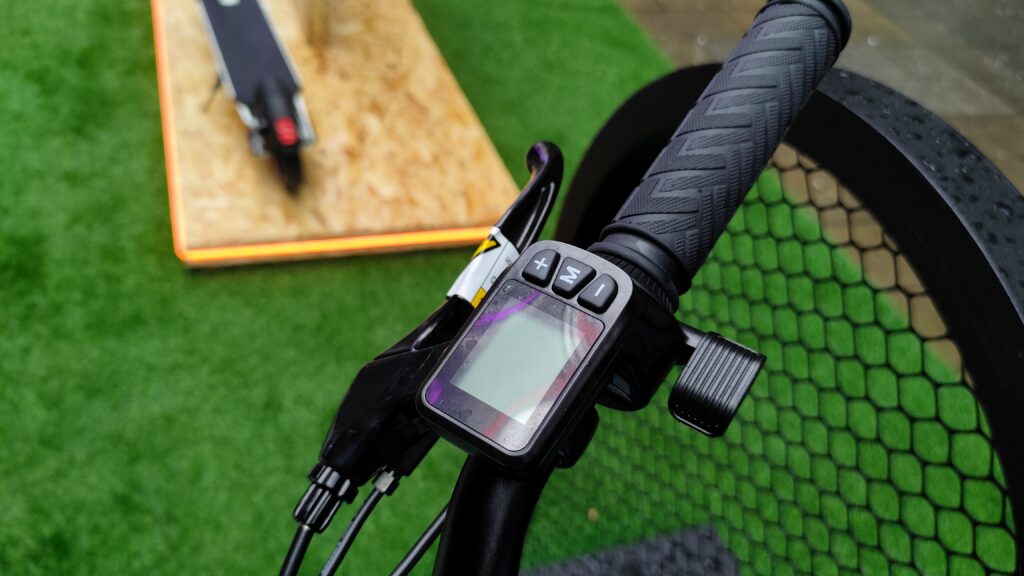 With all this said, I am grateful to Acer for trusting me with their Predator Extreme e-scooter. Without a doubt, there's a learning curve to taking this around and it might be a bit risky to let a complete amateur maneuver it around. But with any other vehicle, learning how to captain it definitely has its perks. That's why it most definitely was a humbling but fun experience nonetheless.