Almost two years after being one of the first models to have its in-house M1 processor, Apple debuts its M2 processor with the 2022 MacBook Air and MacBook Pro 13, with the former getting an all-new design that's closer to the looks of the 14 and 16-inch MacBook Pro.
While the MacBook Air M2 still has two Thunderbolt ports and a headphone jack, you now get the much-wanted MagSafe port that supports 67w wired charging. That's more than double the charging speeds of the previous-generation M1 MacBook Air supports, with Apple introducing a new dual-port 35w USB-C charger to go along with it.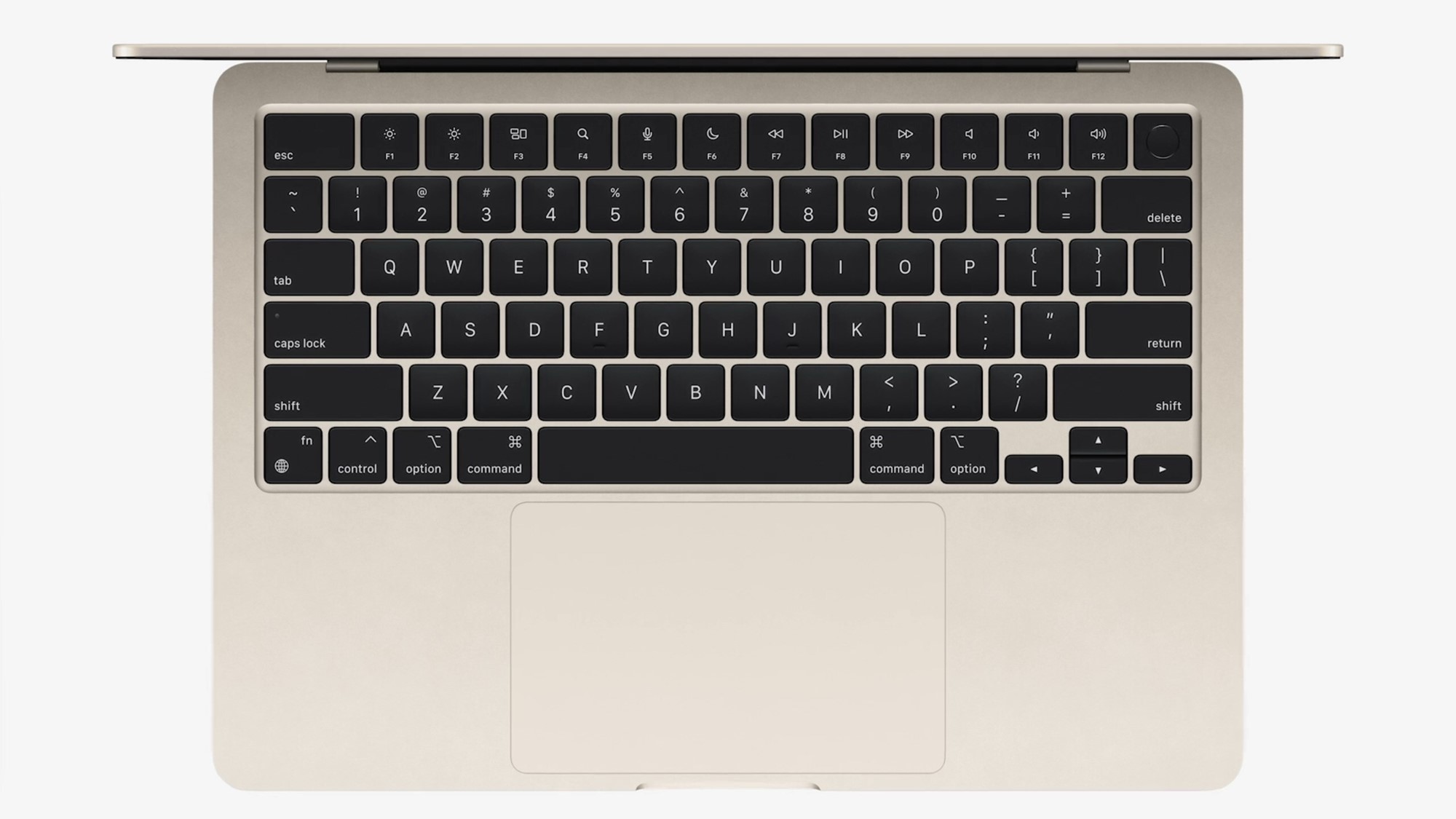 The design of the MacBook Air M2 ditches the wedge-shaped design we all know and settles for a new squared-off look. The keyboard gets a slight redesign as well, being much closer to the keyboard design of the 14 and 16-inch MacBook Pros. You also get a larger 13.6-inch Liquid Retina display on the MacBook Air M2 with a notch that houses a Full HD FaceTime camera. The display goes bright at up to 500nits, supports 1 billion colors, and is complemented by a quad-speaker system.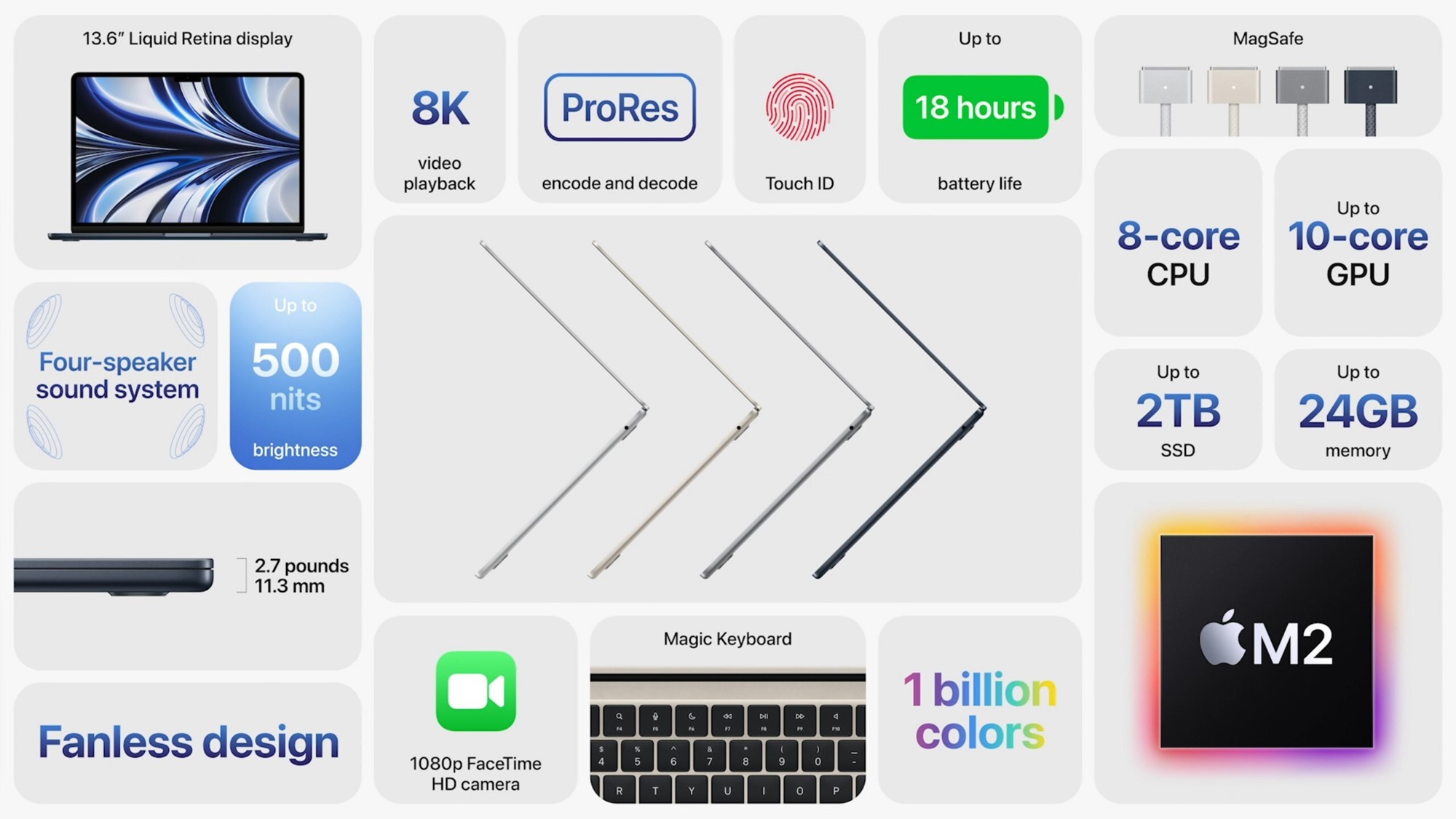 Going to the processor, the M2 has an 8-core CPU and up to a 10-core GPU, and Apple claims as much as 38% better video editing performance over the MacBook Air M1. The M2 still uses a 5nm process, but now comes with 20 billion transistors (25% more than M1). The increased number of transistors allows for up to 100GB/s unified memory bandwidth, which is double of what the M1 has to offer.
The M2 supports 8K video playback, ProRes encode and decode, up to 2TB SSD, and up to 24GB RAM. Apple also claims up to 18 hours battery life on the MacBook Air M2, which is the same with its predecessor.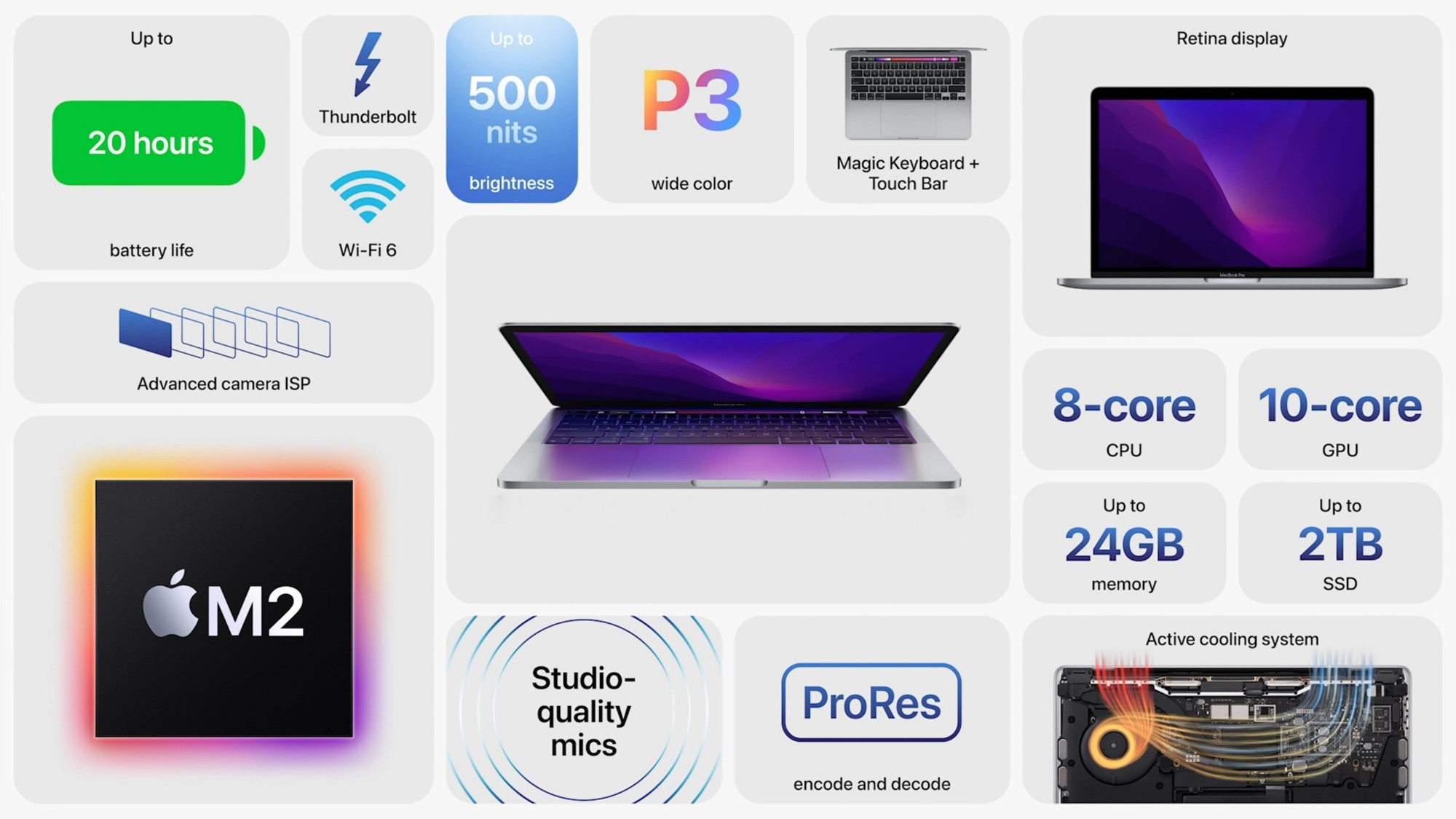 Joining the MacBook Air M2 is the MacBook Pro 13 2022, which basically has the same design–including an active cooling system, but now rocks an M2 processor. The processor upgrade gives the MacBook Pro 13 M2 up to 2TB SSD and up to 24GB RAM, along with native ProRes encode and decode.
The MacBook Air M2 starts at $1199(~Php 63.5k), while the MacBook Pro 13 M2 starts at $1299(~Php 68.8k).