It's the wearable to get if you're looking for a smartwatch
Huawei's new batch of wearables has arrived in the Philippines, including their incredibly handsome and powerful Watch GT2. The new smartwatch has improved massively from their offering last year and should be your top choice if you're looking to buy a smartwatch. Here are 5 reasons why:
It now comes in two sizes for both men and women
While the original Watch GT was a handsome smartwatch on its own, its large size and somewhat bulky styling made it challenging to integrate into the wardrobes of people with smaller wrists.
Thankfully, the Watch GT2 comes in two sizes: a 46mm one that has a 1.39-inch screen, and a smaller 42mm watch face with a 1.2-inch display.
The design varies somewhat with the two sizes – the 46mm watch face has a more business-like exterior, while the smaller version is more sleek and elegant looking.
The display is incredibly sharp
The display on the Watch GT2 has improved greatly, and that AMOLED panel looks incredibly sharp, even when you're out and about under the noonday sun.
Overall PPI for both versions of the watch comes in at 462ppi, which is sharper than the displays on Huawei's new Mates.
That means whatever watch face you put on pops out immediately when you turn to look at your watch.
There's also an always-on-display option so you don't have to turn your wrist to tell the time.
You can now take calls and listen to music through the watch
Huawei has added a cool new capability to the Watch GT2 this time around: it can now be used to take calls when your phone is in your pocket.
We've used it a couple of times already, and it's a great way to field calls if you're out running and don't want to take your phone out.
The Watch GT2 can also store music if you want to keep your phone at home entirely and has enough space for 500 songs. Even without a phone, it still provide GPS tracking since it has its own GPS chip.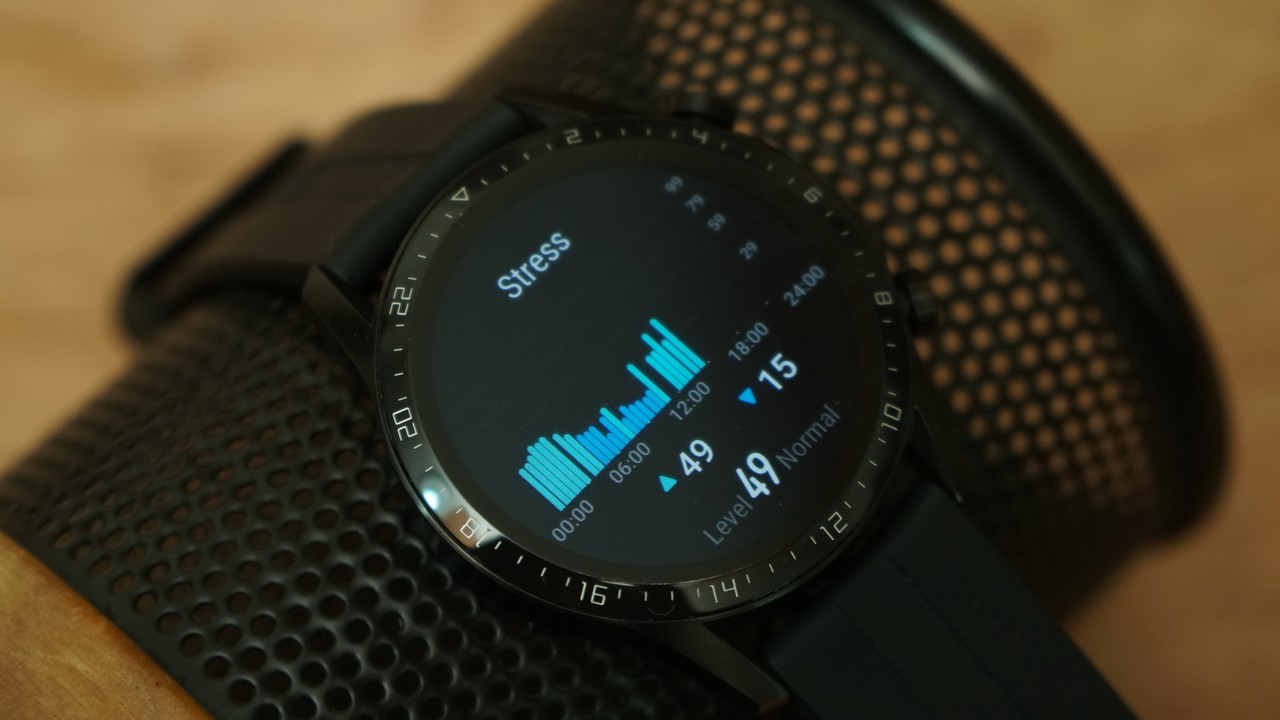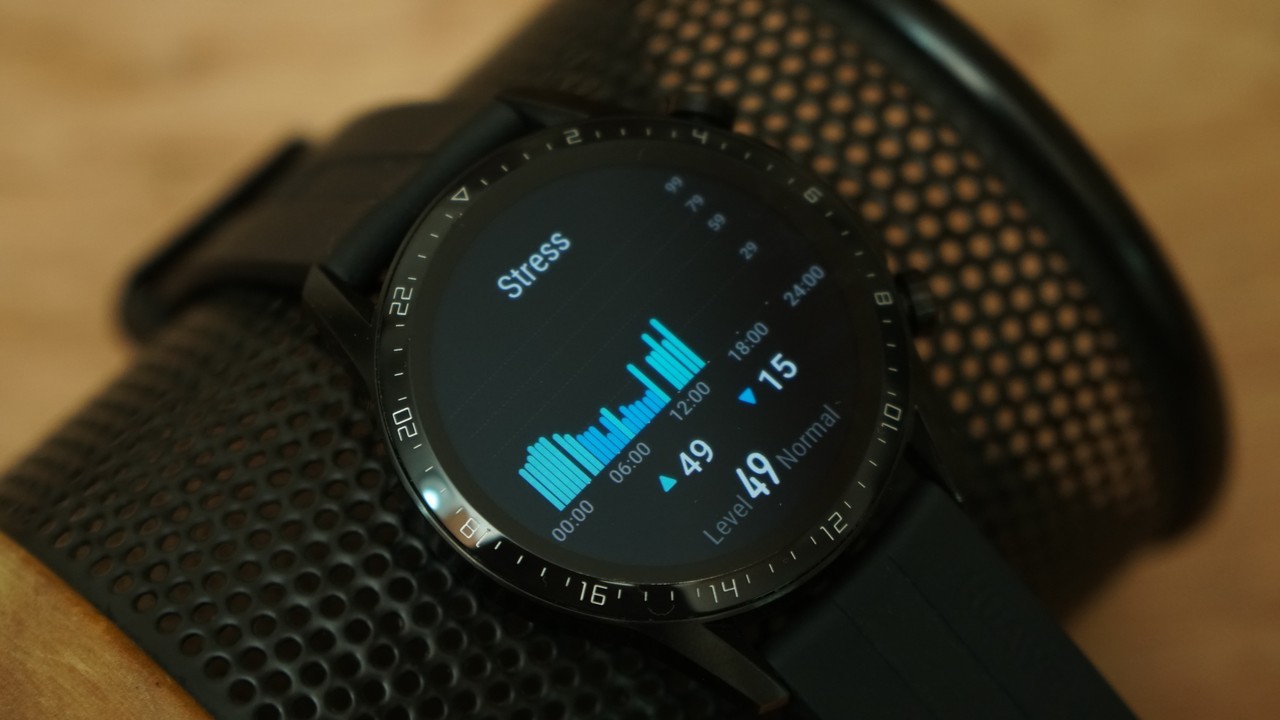 Still a great fitness and health tracker, and now it can track stress too
If there's one thing that the Watch GT2 can do well, it tracks your fitness and overall health. The Watch GT2 has a plethora of sensors in its body, including an accelerometer, gyroscope, geomagnetic sensor, optical heart rate sensor, ambient light sensor, and an air pressure sensor.
Your stats are easily accessible via the Huawei Health App (which is incidentally how you connect and configure the watch), and Huawei has also included a Stress tracking metric, which should become useful now that the holidays are coming around.
It still has an insane 2-week battery life
One of the biggest reasons why you'd pick Huawei's wearable over other options in the market is its insane battery life. Huawei's original Watch GT delivered two-week battery life (with some caveats) and we're happy to see that the follow-up device still has the same endurance.
There will be things that affect the watch's battery life, like turning on always-on display and other things, but at the very least you can expect around a week or more of battery life which far eclipses the endurance of other wearables that need to be charged every day.
You can get the Watch GT 2 (leather strap) for Php 13,990 and Watch GT 2 (silicone strap) for Php 10,990.
Comments (0)