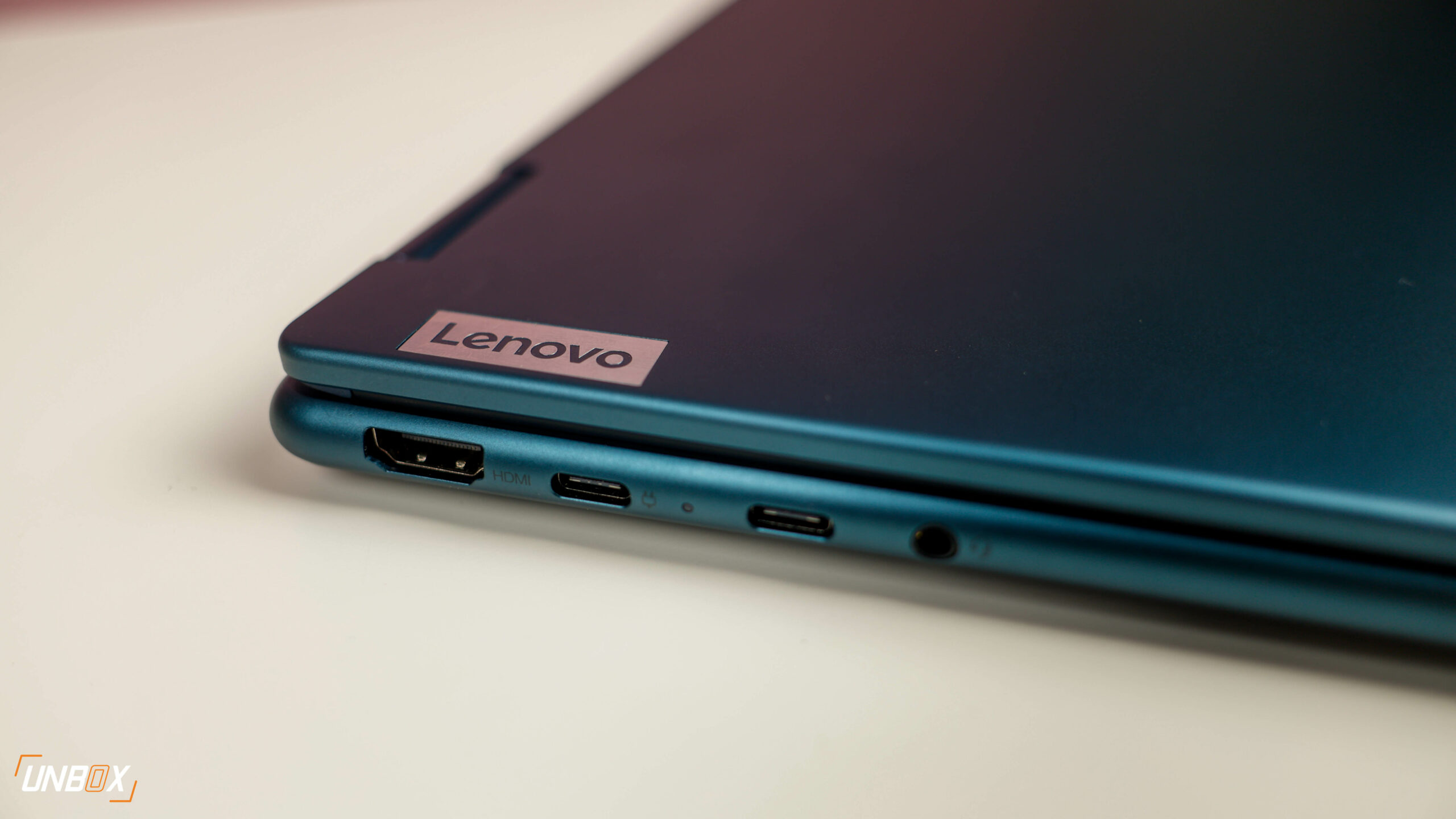 When one talks about 2-in-1 laptops, Lenovo is one of the brands that come into mind first as they are the ones that set the standard for the 2-in-1 laptop with the original IdeaPad Yoga 13 from 2012. Fast forward to more than a decade later, the Yoga line has evolved to cater to different audiences, with the 8th Generation of the Yoga 7 on its mainstream line.
You read that right: the Yoga 7 is now on its eighth generation, which is a testament to how solid the line is for offering great 2-in-1 laptops to consumers. After a few weeks of using the latest model of the Yoga 7, we share our thoughts on why Lenovo remains to be one of the best brands for 2-in-1 laptops.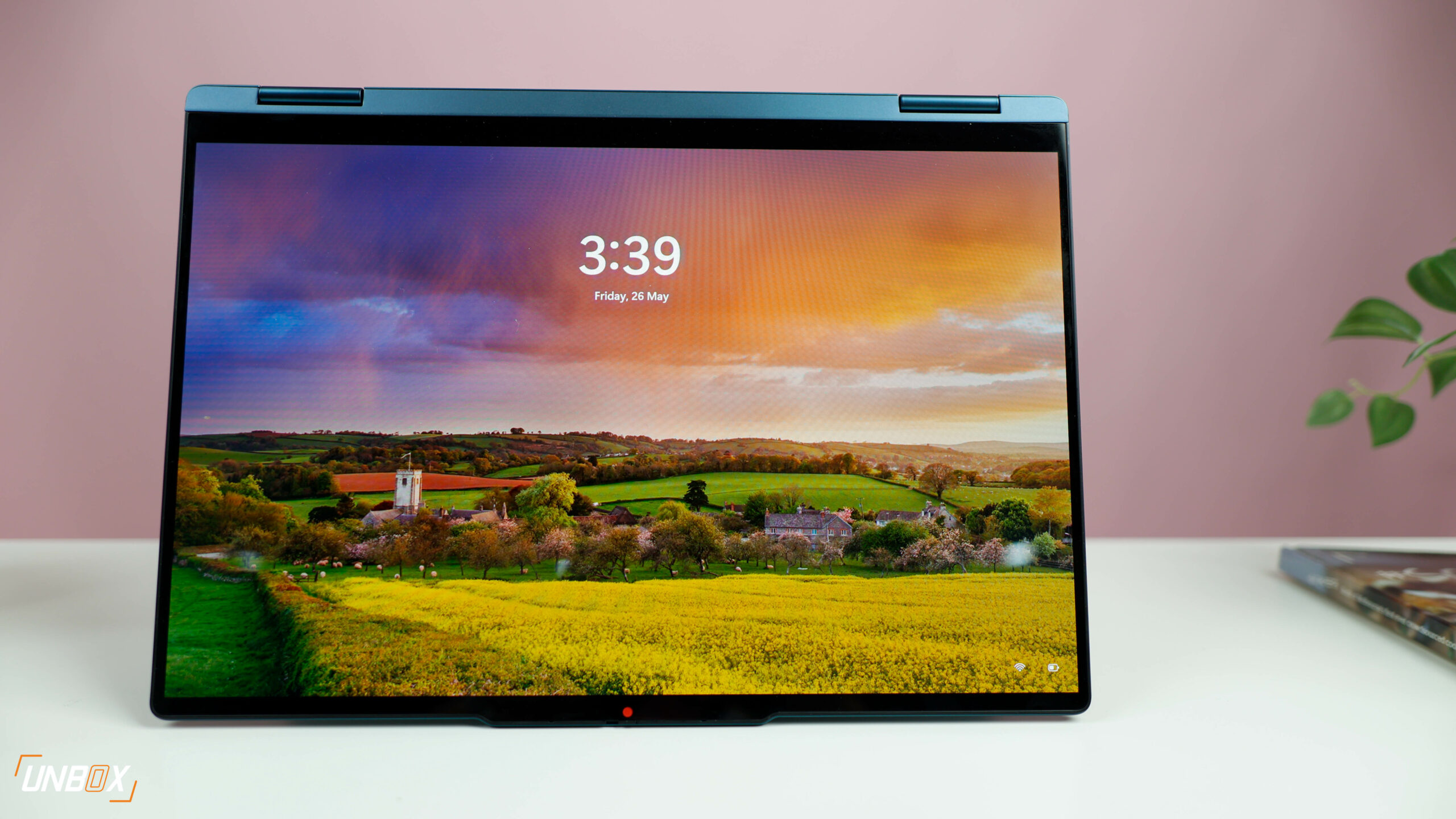 Tried-and-tested design
Lenovo is one of the pioneers of the 2-in-1 laptop design, and the latest generation of the Yoga 7 continues that tradition with its solid aluminum hinges that support the laptop in 4 different modes. You'd notice that Lenovo barely changed the design with the Yoga 7 compared to its predecessors, and we're fine with it: after all, its minimalist branding is proven to stand the test of time.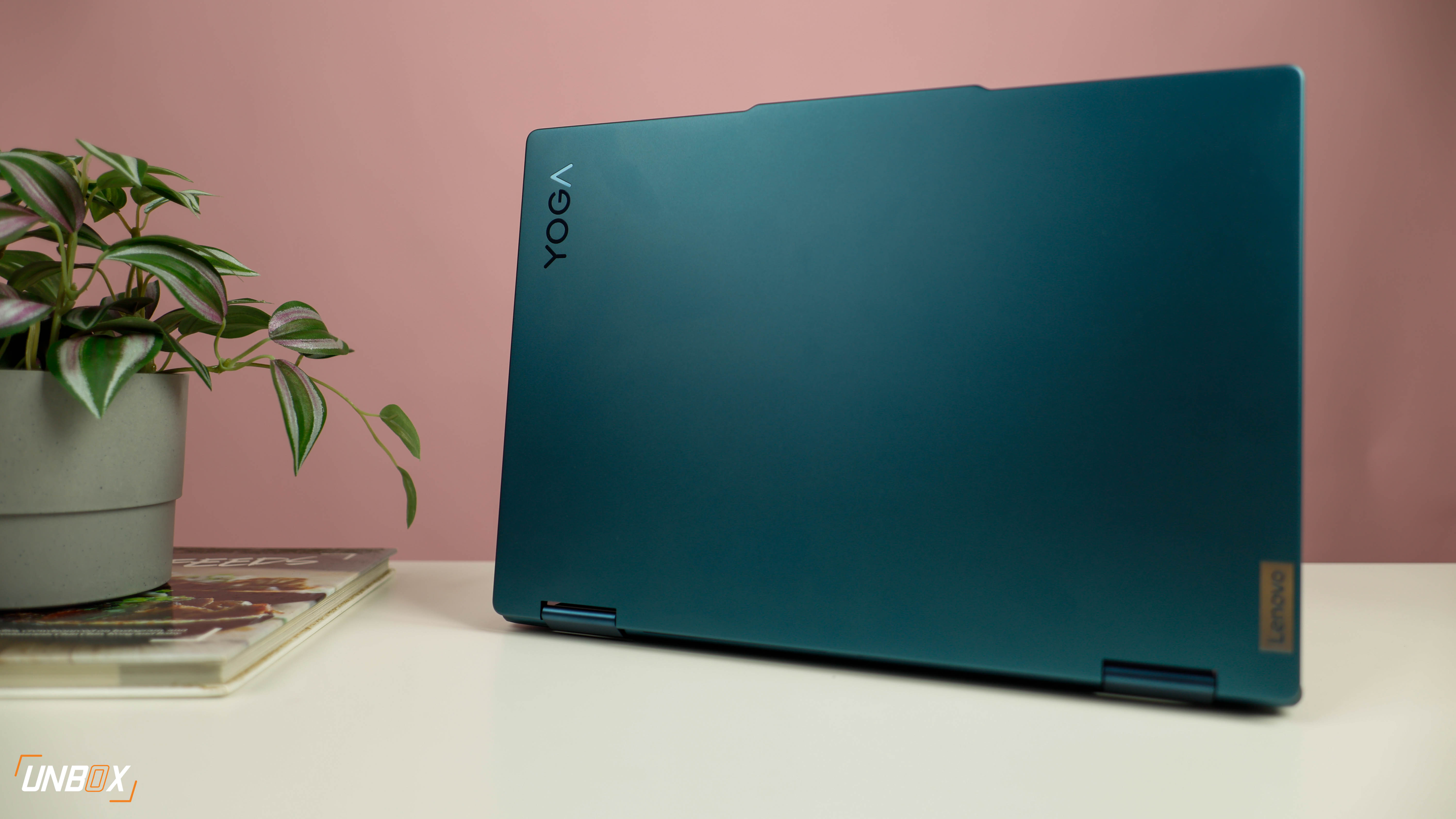 To spice things up, Lenovo is offering two color options, and the Tidal Teal one is definitely eye-catching with its anodized aluminum finish giving it a premium look while looking stylish at the same time.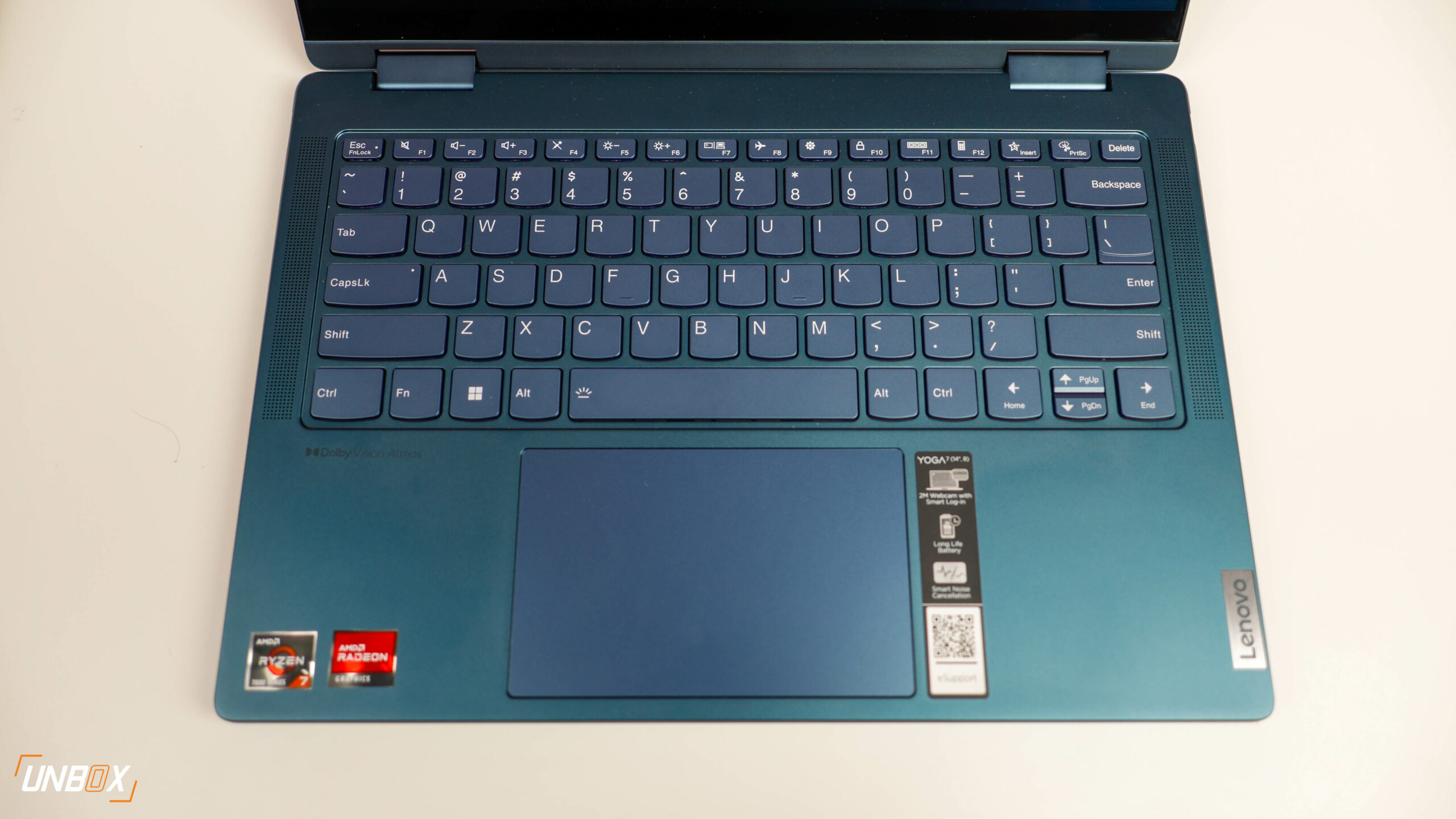 Its tried-and-tested design also applies to the keyboard as well, as the Yoga 7 series has arguably one of the best keyboards we've tried on a laptop. The keys are well-spaced and decently sized, and the key travel is just right for those who need to do a lot of typing as part of their work.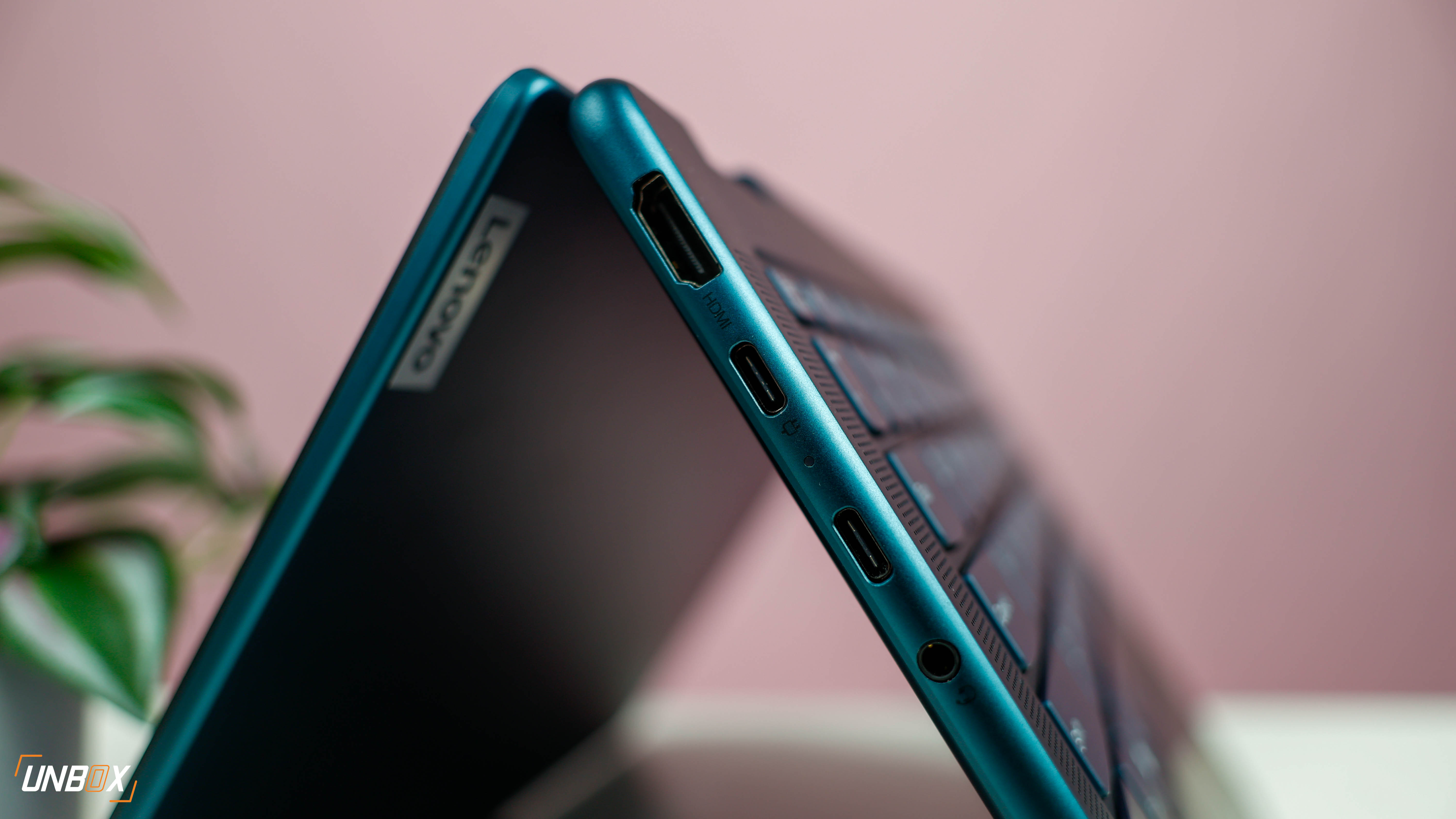 No-compromise port selection
Being a 2-in-1, the Yoga 7 packs the necessary ports users will need for their day-to-day productivity. These include a full-sized HDMI port, two USB-C 3.2 Gen 2 ports, a headphone jack, USB-A 3.2 Gen 1, and a MicroSD card slot. The MicroSD card slot is a nice bonus on the Yoga 7, as this will save most content creators from needing to use dongles when transferring media from their cameras.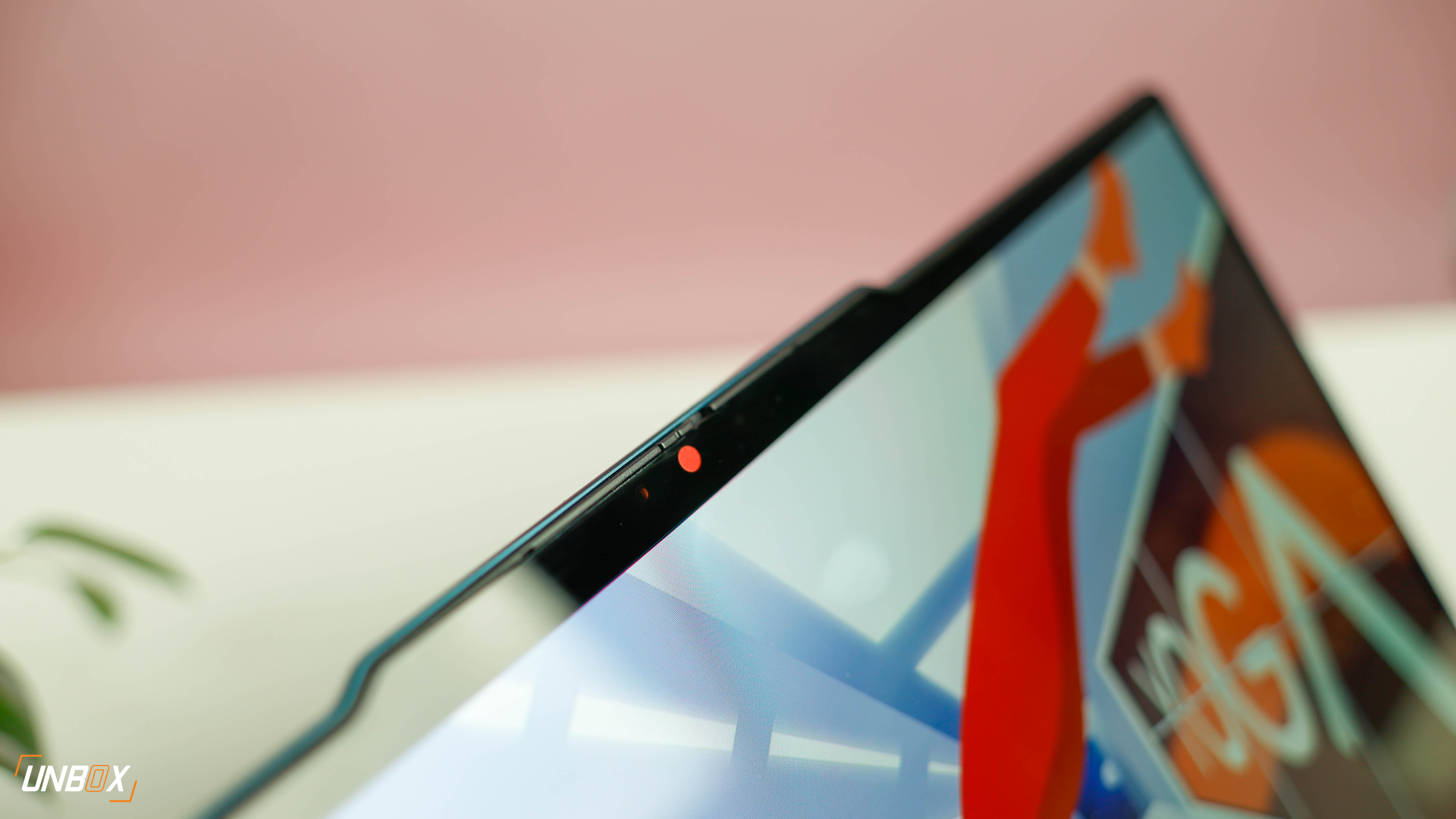 Outside of its good port selection, the Yoga 7 gets a Full HD webcam that's significantly better than most laptop webcams in the market with its superior image quality for video calls. Lenovo also cares about your privacy, with the Yoga 7 having a physical shutter to block the webcam when you are not using it.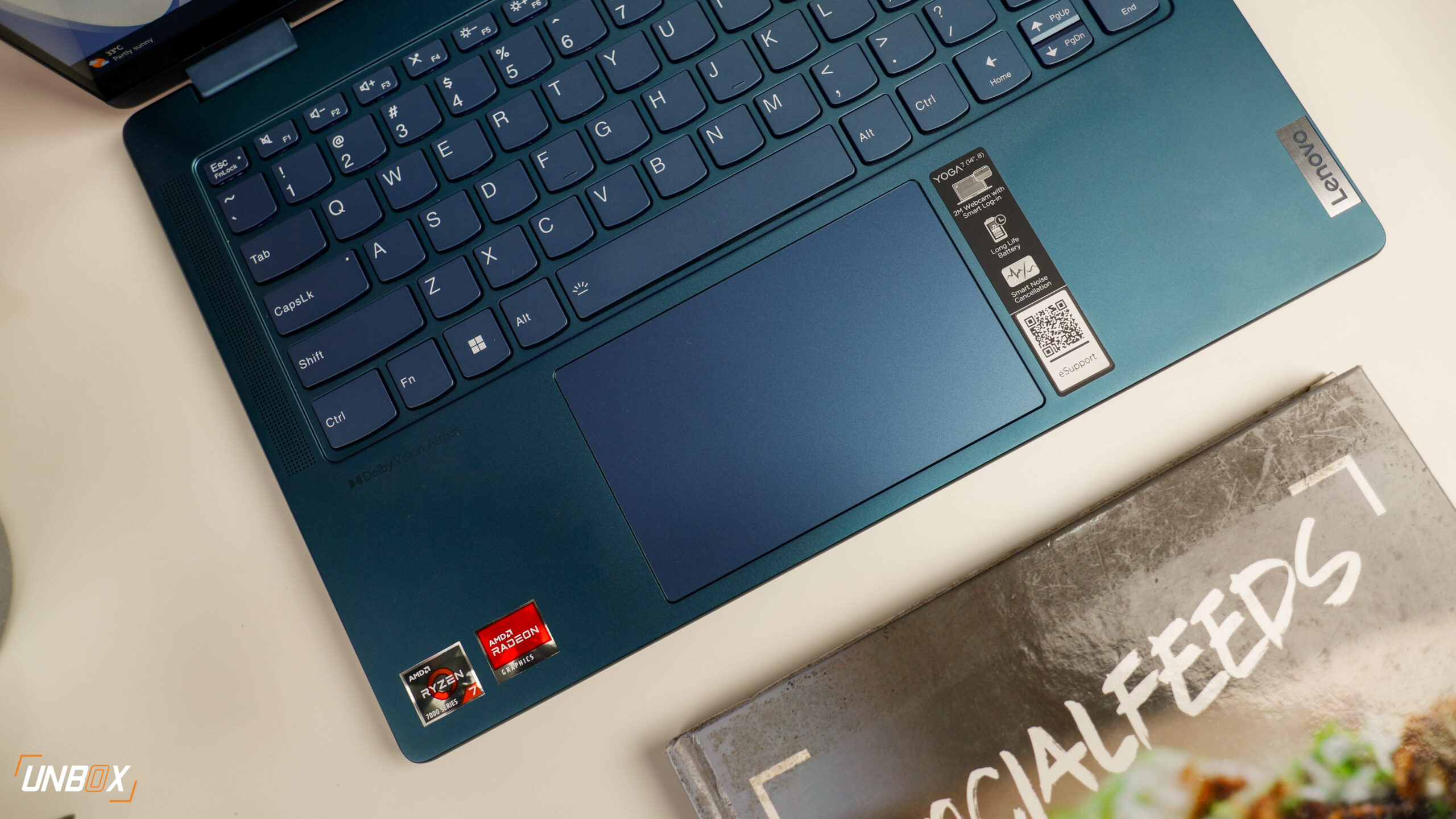 Powerful internals
The Yoga 7 is one of the few laptops that can be equipped with AMD's Ryzen 7000 series processors, along with 16GB LPDDR5 RAM and as much as 1TB PCIe 4.0 SSD. The model we have has a Ryzen 7-7735U processor, which also includes a Radeon 680M GPU on board. The processor and GPU combo are powerful enough to make the Yoga 7 handle intensive tasks like photo and video editing.
Beyond the impressive benchmark numbers, the Yoga 7 was very reliable when we used it as our daily driver for work, where we would have multiple Chrome tabs open while writing stories and editing photos along the way. AMD's Ryzen 7000 series processors make use of a 4nm process, and that helps a lot with thermal management: despite all of the tasks we ran on the newest Yoga 7, the laptop ran relatively cool and did not need to push its internal fans to max speed.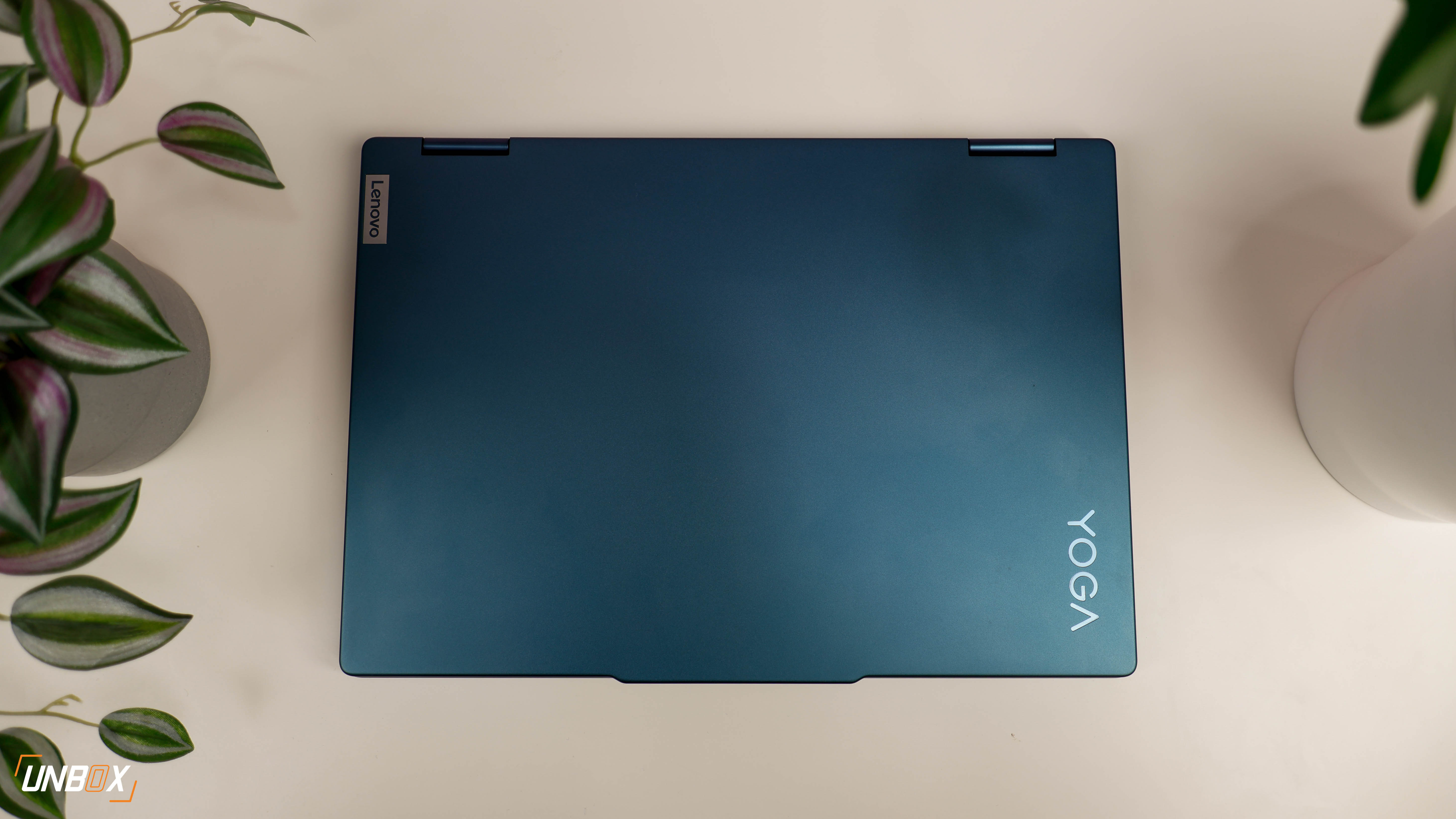 With the amount of power it has to offer, the Yoga 7 is also impressive in battery life as well: its 71wHr battery lasted us a little over 7 hours in our video loop test, which makes it rival even Apple's M2 Macbooks in terms of battery life. Also great is that it supports 65w charging, which is slowly becoming the charging standard for a lot of devices.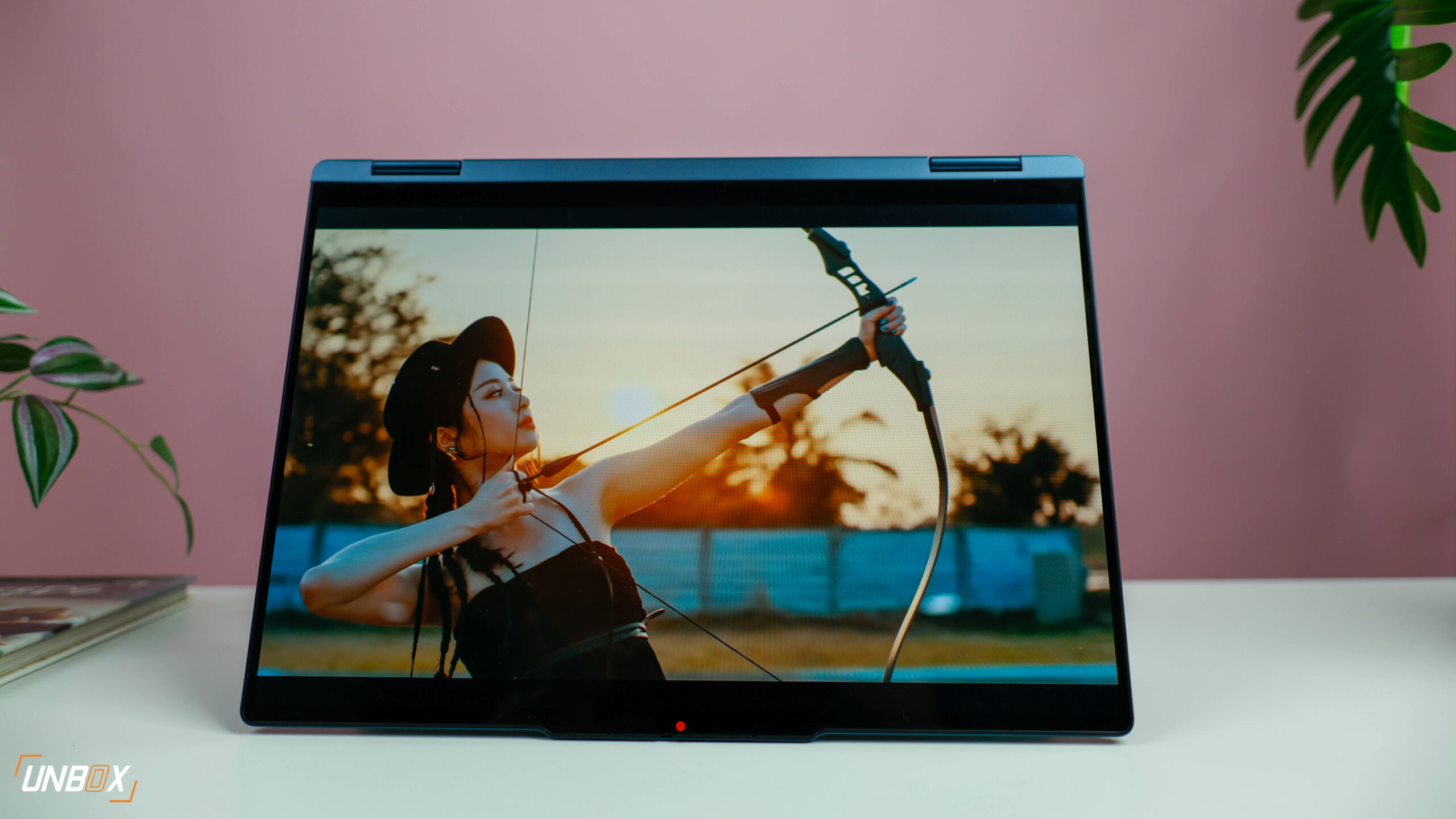 Versatile display
Being a 2-in-1 laptop, it's important to have a versatile display that is of top quality. With the Yoga 7, you are getting a 14-inch WUXGA OLED display with touchscreen functionality, Dolby Vision, and DisplayHDR500. Being an OLED panel, you are getting those vibrant colors and deep black that are well appreciated when you are watching movies.
Its touchscreen functionality is very responsive, and you can use the Lenovo Yoga Pen 2 (sold separately) to transform the Yoga 7 into your digital canvas.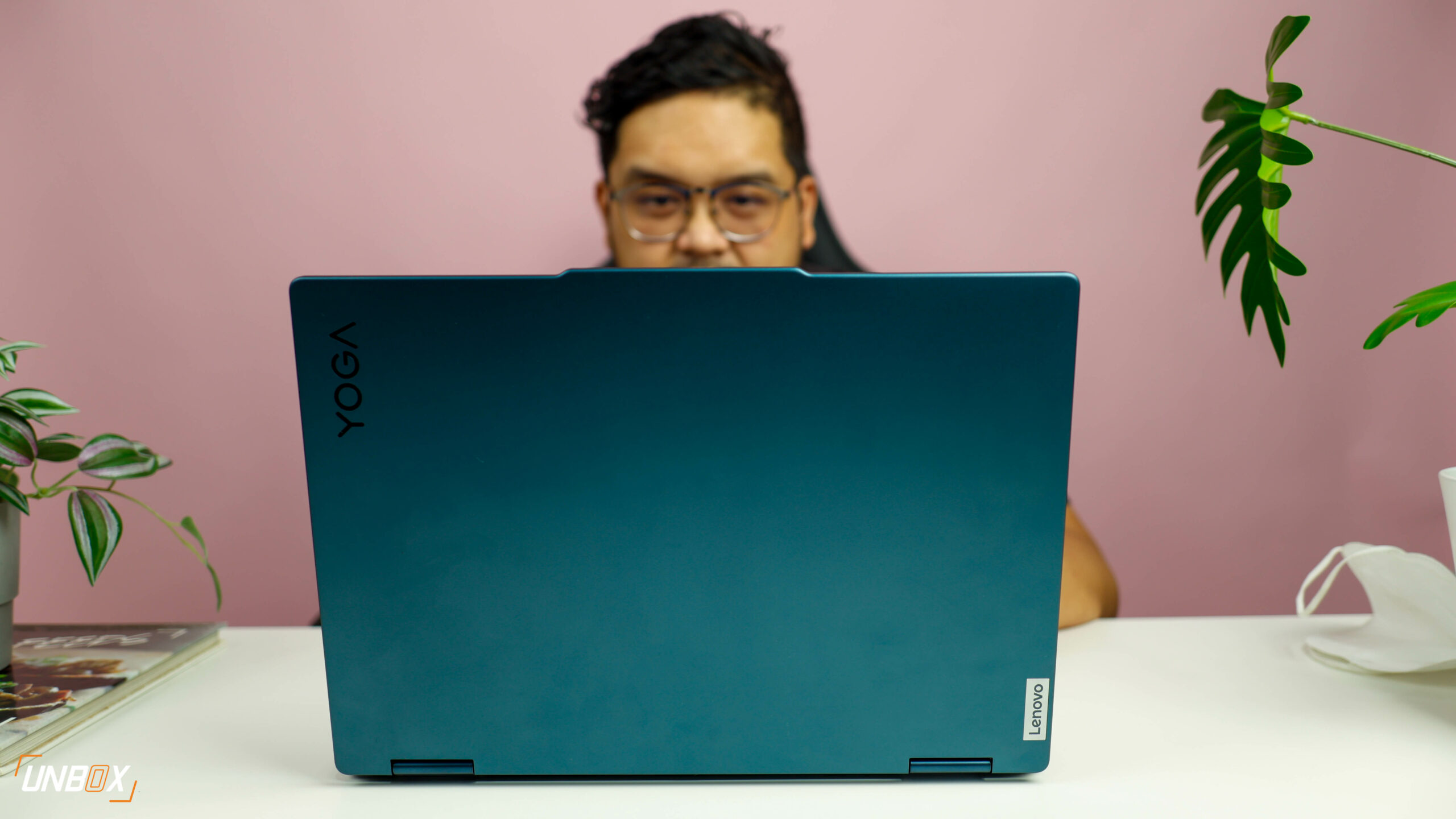 BONUS: Added peace of mind
Beyond all the good things about the Yoga 7, Lenovo wants to give the best peace of mind to its customers with Premium Care. It is a 3-year warranty policy that gives customers access to Lenovo technicians with 24/7 chat support. Beyond that, customers can schedule on-site appointments, saving them the hassle of traveling to a service center to have their laptop serviced.
In addition to that, Lenovo also includes Accidental Damage Protection, in which trained technicians can perform comprehensive diagnostic tests on-site and make quick fixes using Lenovo-Qualified parts to reduce the need for more intensive repairs.
The Yoga 7 is priced at Php 79,995 as reviewed. Visit here for more details.