AMD is serious in pushing for more advanced CPUs and GPUs with the Zen 4 for Laptops and the upcoming Zen 5 series. As it revealed during its Financial Analyst Day this year, the upcoming Ryzen 7000 series for laptops will be based on Zen 4 architecture, which AMD claims as much as 15% better single-thread performance, higher performance per watt (at least 25%, or a "significant generational" improvement), and higher memory bandwidth with support for DDR5 RAM.
Unlike the desktop and server versions of the Ryzen 7000 series which use a 5nm process, the version made for laptops will use a 4nm node, which should translate to better power efficiency. Known internally as Phoenix Point, the Ryzen 7000 laptop processors will have Zen 4 CPU cores and RDNA 3 GPU cores. The latter will be fabbed on a 5nm process and will use a chiplet design that's similar to the CPU cores. RDNA 3 will use a second-generation on-die Infinity Cache and improved compute units, and AMD promises at least 50% better performance per watt compared to RDNA 2.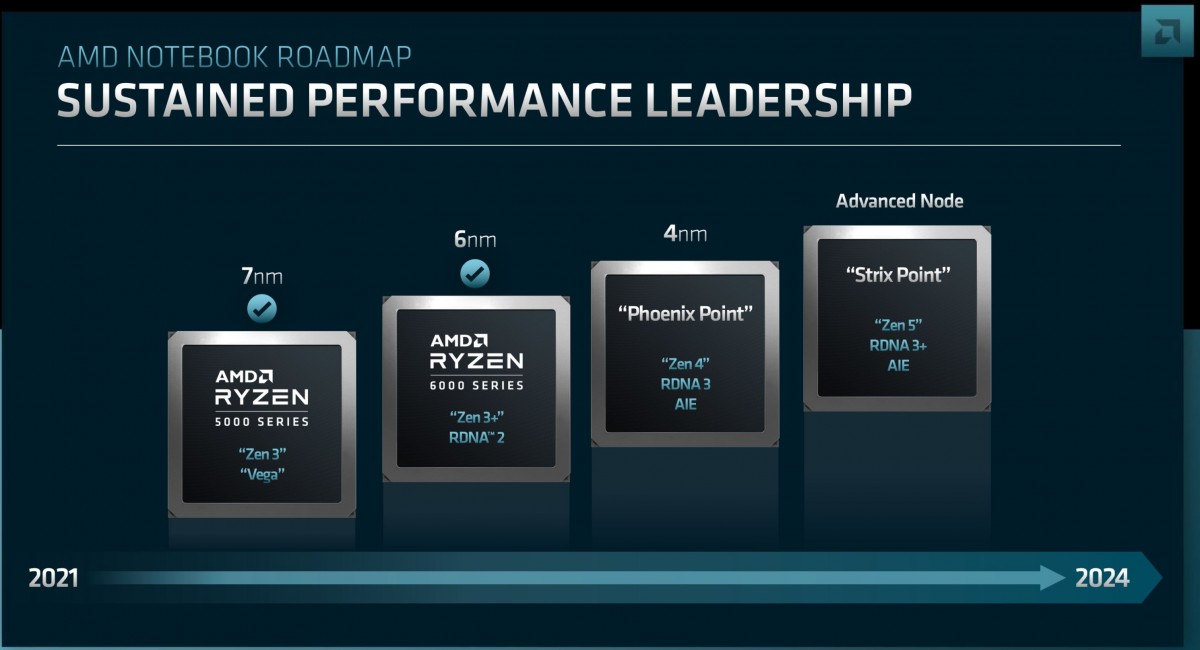 After Phoenix Point, AMD teased Strix Point, which will use Zen 5 CPU cores, RDNA 3+ GPU cores, and an undisclosed new node. Zen 5 is said to be made using both the 3nm and 4nm process, and is described as an "all-new microarchitecture". The first Zen 5 processors are expected to be available by 2024.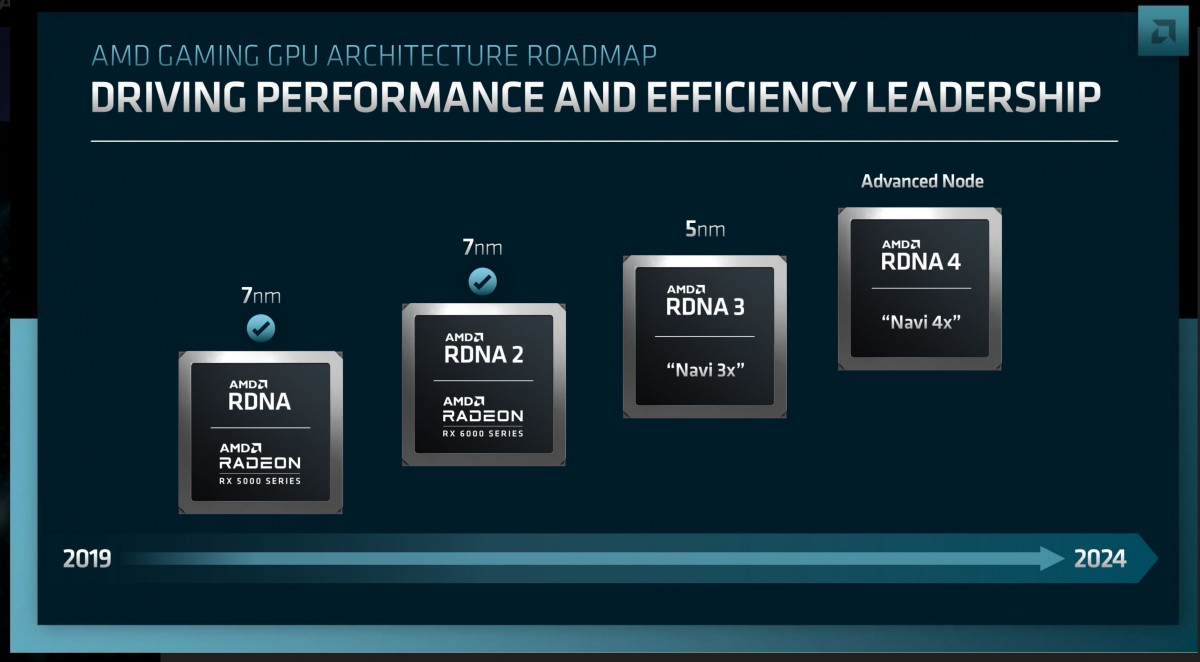 RDNA 3+, on the other hand, is more of a transition series, with RDNA 4 expected to arrive sometime in 2024.