We got to try out the ASUS ProArt StudioBook 16 3D OLED in the Philippines, and here's our initial impressions.
3D is back–and ASUS pulls it off without the need for glasses with the ProArt StudioBook 16 3D OLED. It is one of the first consumer laptops to have glasses-free 3D technology, and ASUS Philippines gave us the opportunity to check out the ProArt StudioBook 16 3D OLED during their media briefing.
Aside from a hands-on with the laptop, we also checked out how its 3D display works–and how ASUS pulled it off without the need for special glasses.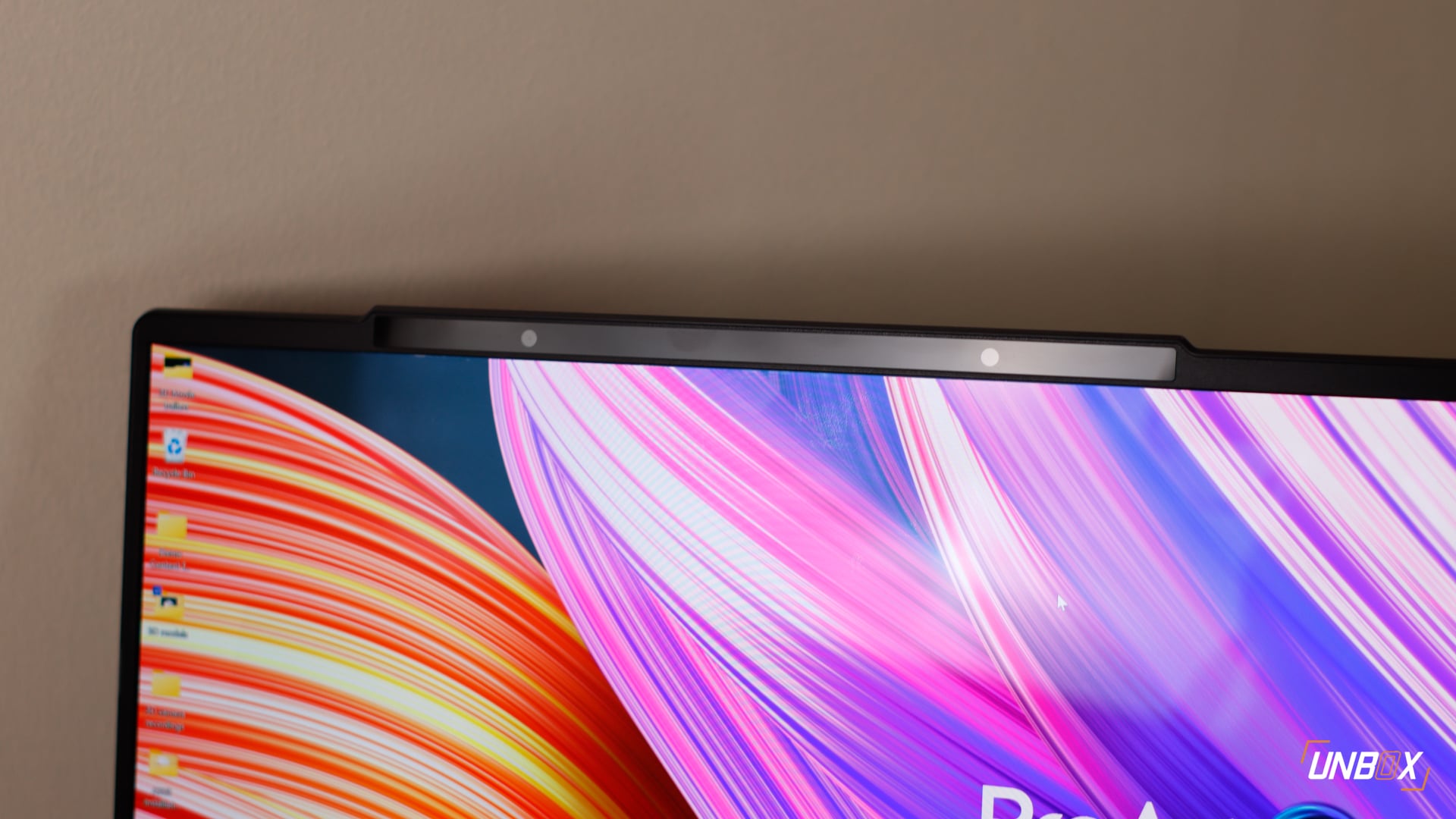 How does it do 3D without glasses?
Aside from all the layers necessary for the 3D effect–which consists of and OLED layer, an optcal resin layer, a glass panel, a lenticular lens layer, and then a 3D liquid crystal switching layer, The ProArt StudioBook 16 3D OLED also has two IR cameras on top that's used for tracking a pair of eyes to achieve a proper 3D effect.
With those two cameras, what the display does is create an image for each eye, then interlace them together to pull off the 3D effect.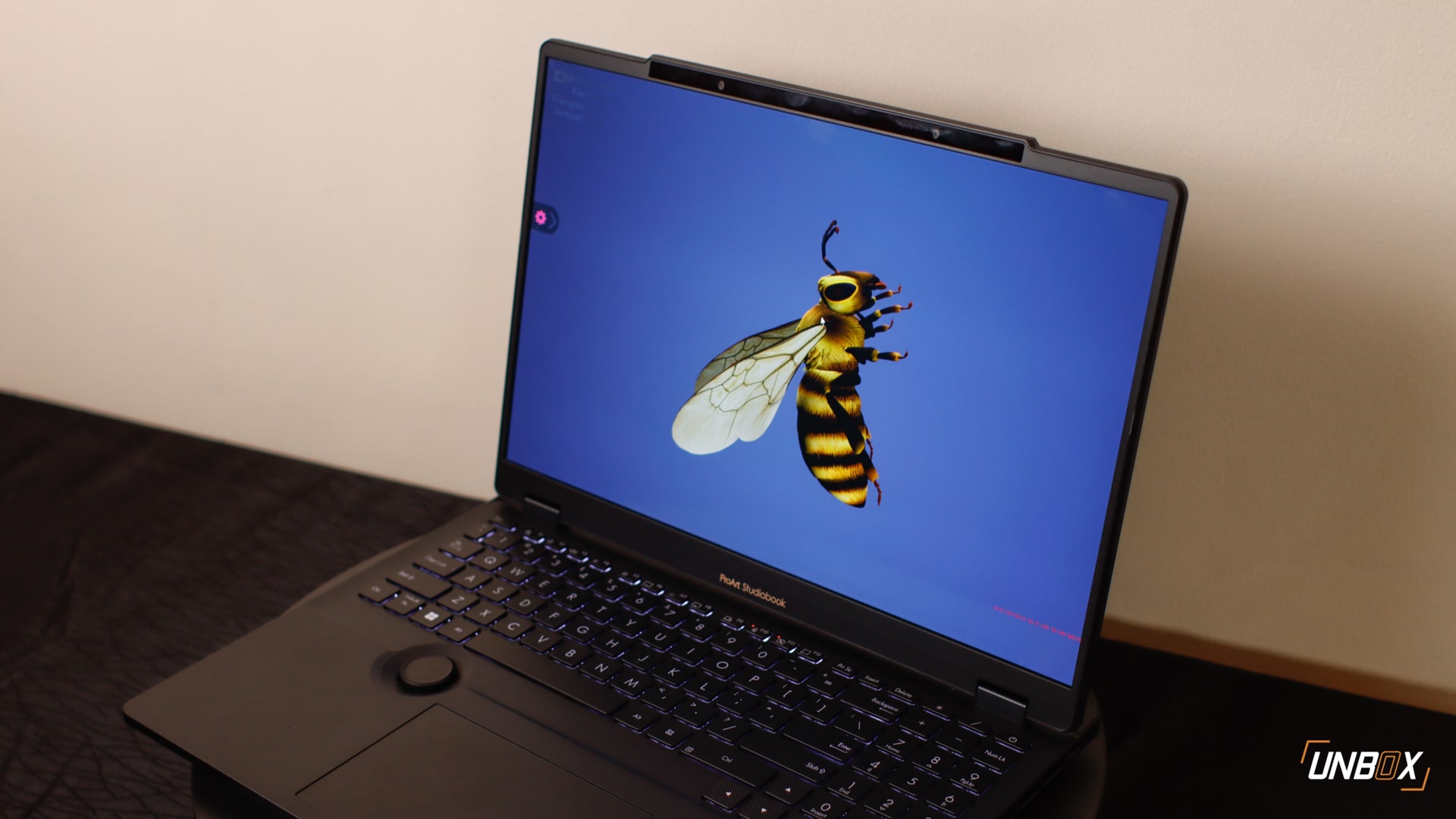 What's the experience like with its 3D display?
It's fun but tricky to use from the start. The two IR cameras can only track a pair of eyes, and it has difficult time tracking if it detects multiple faces within the area. Aside from that, you need to be at a certain distance (around a meter away from the display) in order for both cameras to track your eyes properly.
Once those quirks are dealt with, we could say that ASUS got the job done as far as glasses-free 3D is concerned. ASUS had a number of sample 3D images and videos for us to view, and the experience is immersive: the 3D models pop out of the screen as if they are physical objects, and footage from the original Avatar movie feels more immersive in 3D compared to the usual 2D viewing.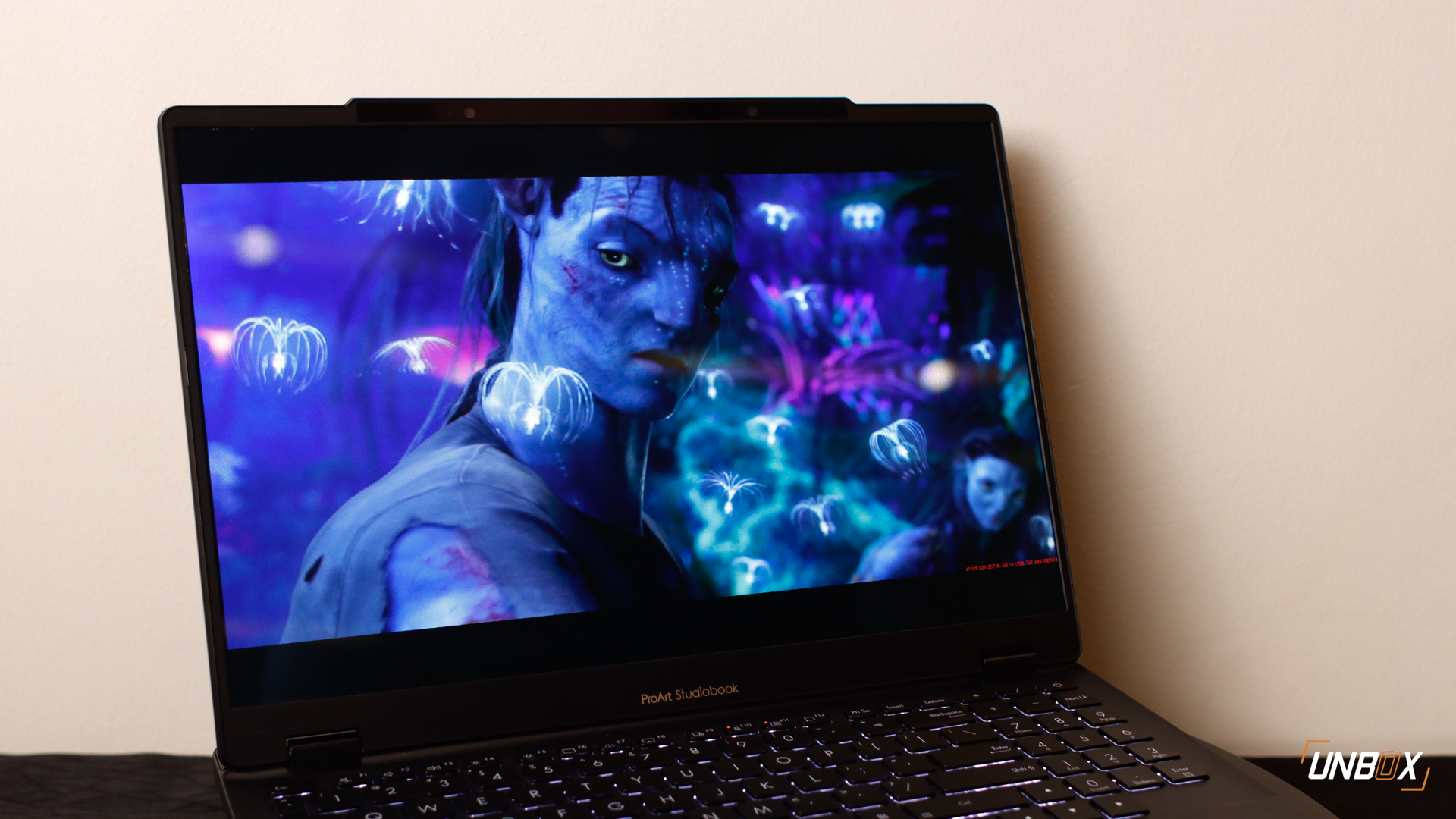 It also helps that the 16-inch OLED display has a 3.2k resolution and a 120hz display–both being helpful in making the whole 3D experience smooth and immersive–just like how you'd watch 3D movies in theaters using those special glasses.
Aside from viewing 3D movies and 3D design work, other applications for the ProArt StudioBook 16 3D OLED's display include 3D games, VR, and the metaverse.
How powerful is the ProArt StudioBook 16 3D OLED?
It is simply a beast, as the model that we saw was equipped with a Core i9-13980HX processor that's paired with an RTX 4070 GPU. While they did not mention the RAM and storage, the product page states that the ProArt StudioBook 16 3D OLED comes with 32GB DDR5 RAM (that's upgradeable to 64GB) and 8TB of PCIe 4.0 storage that's configured with two 4TB modules. With that much power, the ProArt StudioBook 16 3D OLED uses a 240w charging brick and comes with a 90wHr battery.
The ProArt StudioBook 16 3D OLED needs all of those specs since it is a laptop that is meant for specialty applications like professional 3D modeling. This includes having all of the necessary ports possible to satisfy every creative: two USB-A 3.2 Gen 2 ports, two USB-C Thunderbolt 4 ports, a headphone jack, SDExpress 7.0 card reader, HDMI 2.1, a charging port, and an Ethernet port.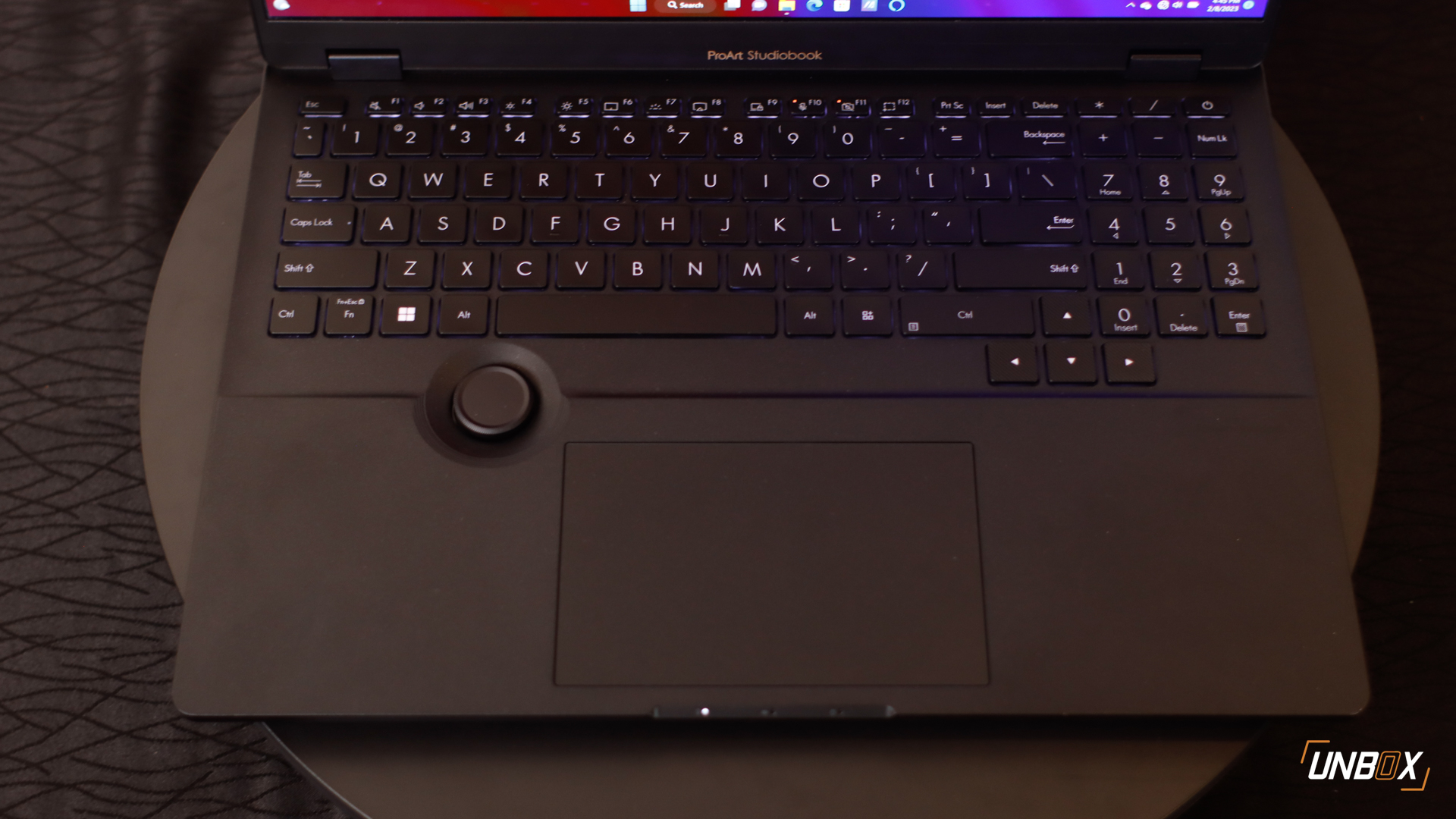 What other features does it have?
As part of the ProArt StudioBook series, it comes with a customizable ASUS dial that can be mapped to control various settings in different apps. Both the CPU and GPU use liquid metal thermal paste, along with a per-key keyboard air intake to keep thermals stable even under heavy loads. The trackpad also has a digitizer feature that has stylus support to help creatives have a smoother workflow with their projects.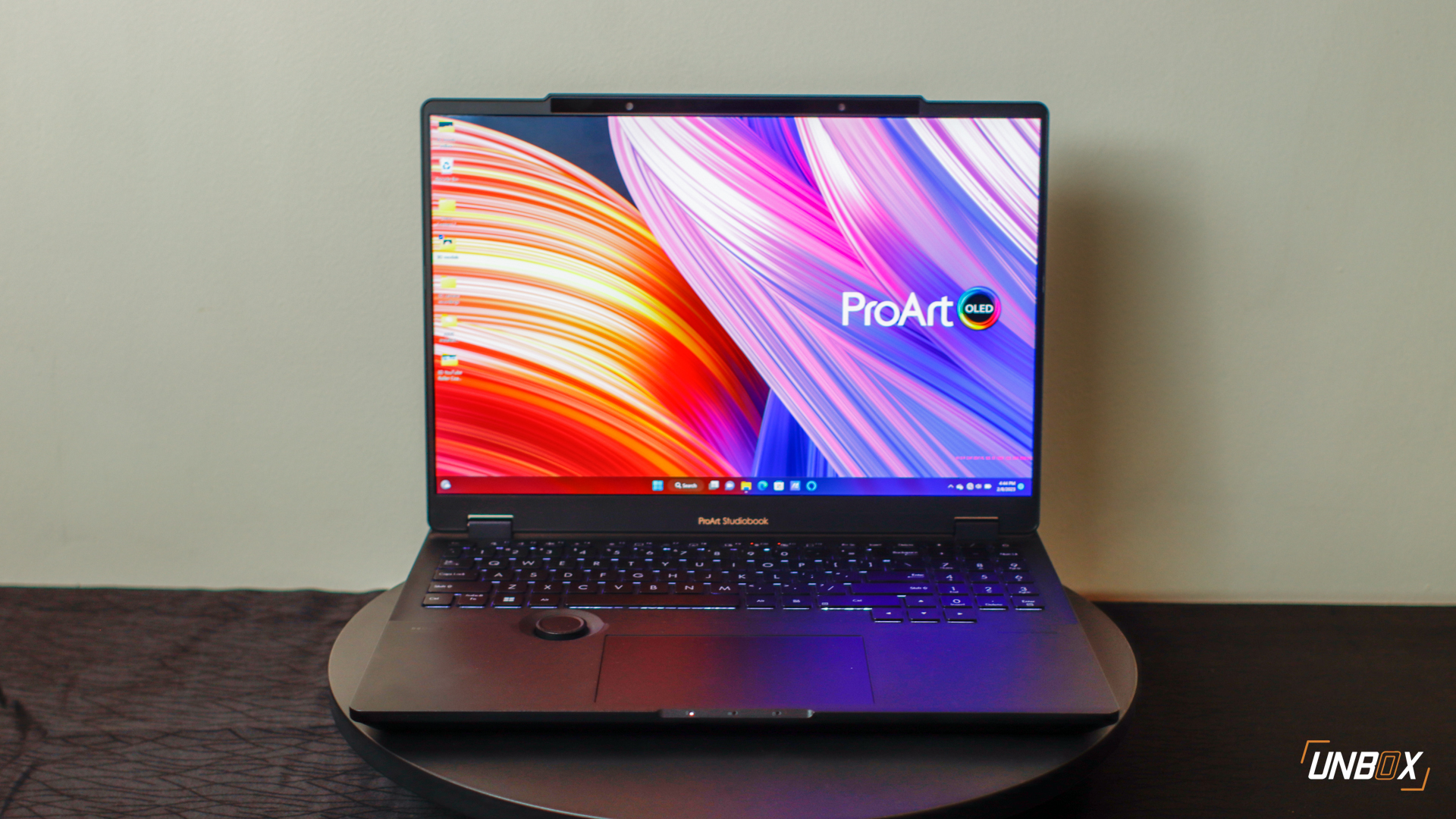 How much will the ProArt StudioBook 16 3D OLED cost in the Philippines?
ASUS Philippines did not tell us how much it will cost, but we expect it to be very expensive. For comparison, the non-3D version of the ProArt StudioBook 16 is priced at Php 164,995, and that variant has a Ryzen 9-5900HX processor, RTX 3070 GPU, 16GB DDR4 RAM, and 1TB PCIe 3.0 storage. Given the configuration of the ProArt StudioBook 16 3D OLED, we expect it to be priced upwards of Php 200,000.