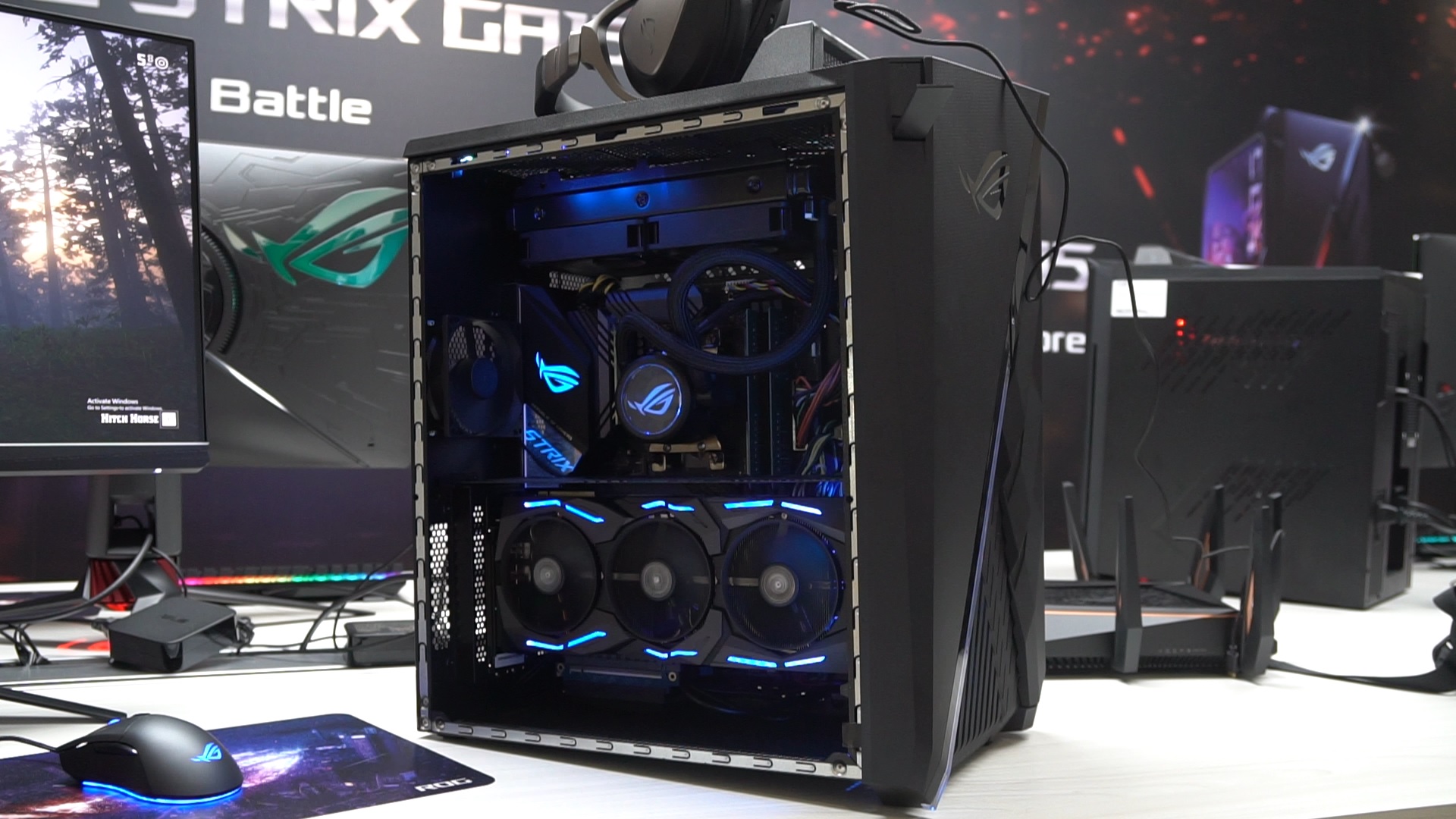 Take the game with you
Aside from the flashy Zephyrus 14, we also got to touch and try ASUS's new gaming desktop under their Strix gaming line. Unlike their previous gaming desktops, ASUS's new Strix GA35 is built specifically with pro gamers in mind, encasing top hardware in an aesthetically pleasing case that's made to travel.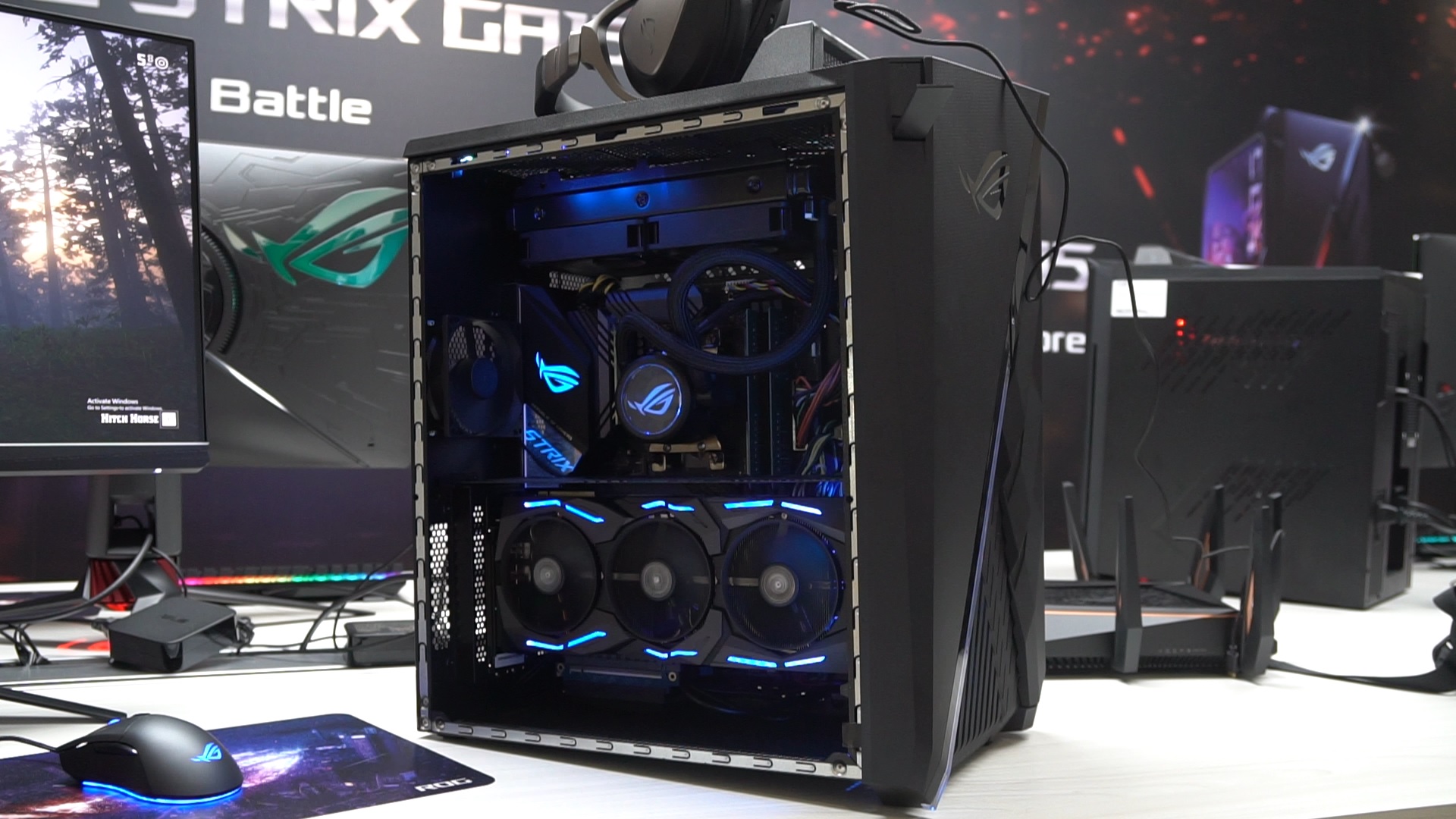 Tough exterior protects hot hardware
The chassis of the GA35 is specifically built for tournament play, as it's made out of tough aluminum and plastic designed with airflow in mind, thanks to ASUS' new "wind shear" aesthetic.
There's a carry handle at the top of the G35, allowing you to carry the desktop with ease should you need to relocate it to your next LAN party or regional qualifier.
That handle isn't going to break anytime soon, either – it's rated for sustained forces up to 30 kilos.
Case of wonders
The case has enough cooling built into it for serious overclocking if that's what you're looking for. Aside from widened air vents inside, the case uses distinct internal chambers for the CPU, GPU, and power supply so there's no thermal interference between the three.
Cooling options include a massive triple-fan cooler, CPU water-cooling via a 240mm radiator and three large axial-tech fans for the GPU and along with large, 2.7-slot heatsinks.
The cooling for the GA35 is good enough that ASUS says the desktop can run Metro Exodus while retaining an under 35Db sound signature.
The case also features hot-swap external drive bays for SSD drives and makes it easy for users to swap out parts as needed.
Top-tier hardware
Inside the GA35 is AMD's newest third-generation AMD Ryzen processors, including the company's 16-core Ryzen 9 3950X. That's paired with a ROG Strix X570-F motherboard (with support for PCIe .0 and multi-GPU), up to 1TB SSD along with up to 64GB of DDR4 RAM running at 3200Hz.
As for the GPU, the GA35 sports a triple-fan ROG Strix GeForce RTX 2080 Ti under the hood.
There's also an Intel version of this desktop that swaps out AMD's Ryzen processor option for a 10th Gen Intel Core processors, which hasn't been announced as of yet.
We don't have pricing for the GA35 as of yet, unfortunately, though considering the parts and the components used, don't be surprised if this thing costs an arm and a leg to own.
Comments (0)