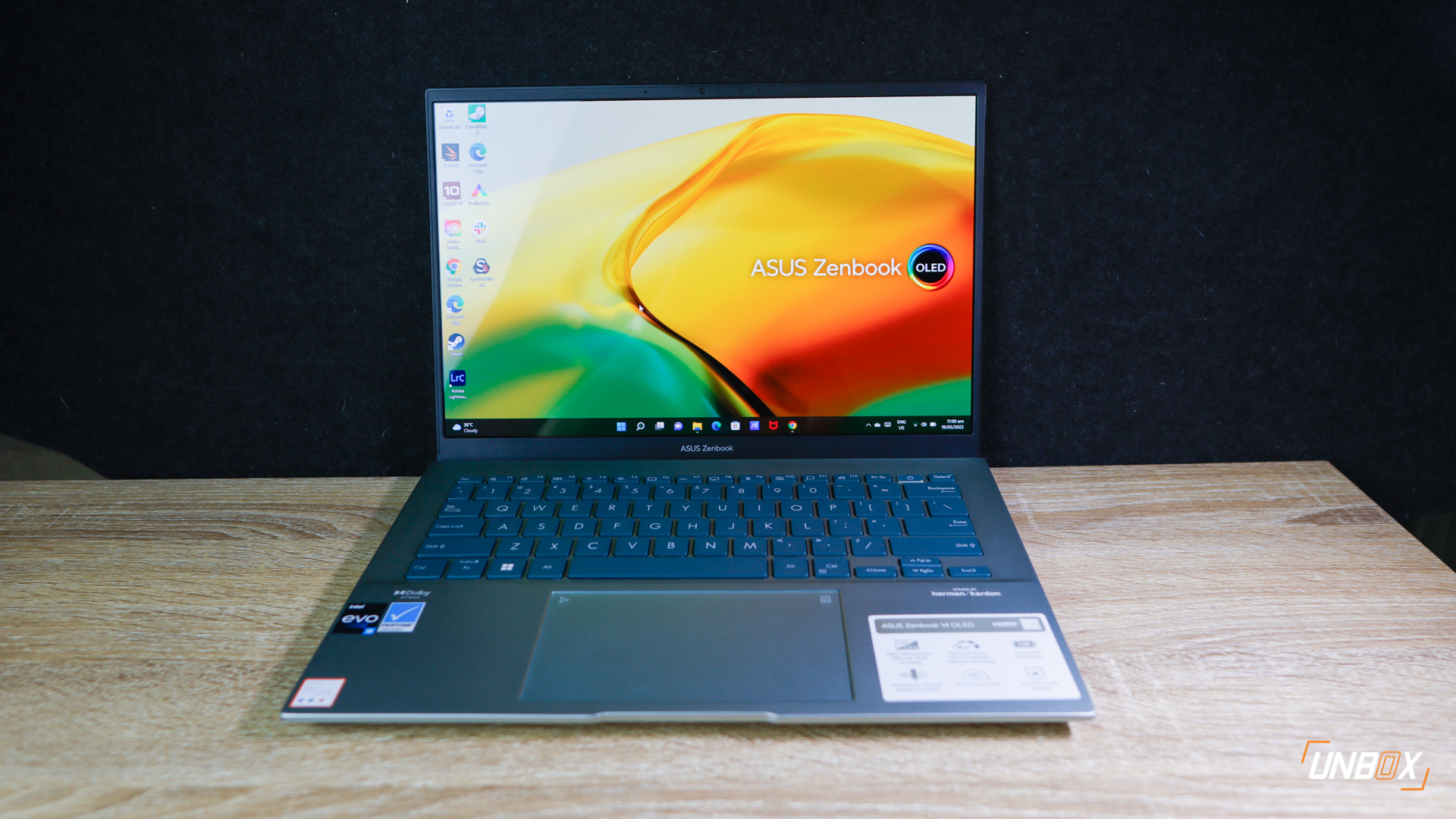 Review Verdict: The new design of the ASUS ZenBook 14 OLED (UX3402) is fitting for its use of Intel's Alder Lake processors in the Philippines. Key design changes might come as a shock to long-time users, but overall changes give the product line a fresh new look.
Pros
Refreshing design
Improved keyboard responsiveness
Stereo speakers are loud and clear
Cons
Unconventional port layout
Fans run at max speed after booting up from sleep
ASUS finally brings over the redesigned ZenBook 14 OLED (UX3402) to the Philippines, ushering in a new era for the line together with Intel's Alder Lake laptops. Today we take a look at the new redesigned ZenBook 14, and see if the design changes are enough to reinvigorate the brand's long-running mainstream ultrabook line.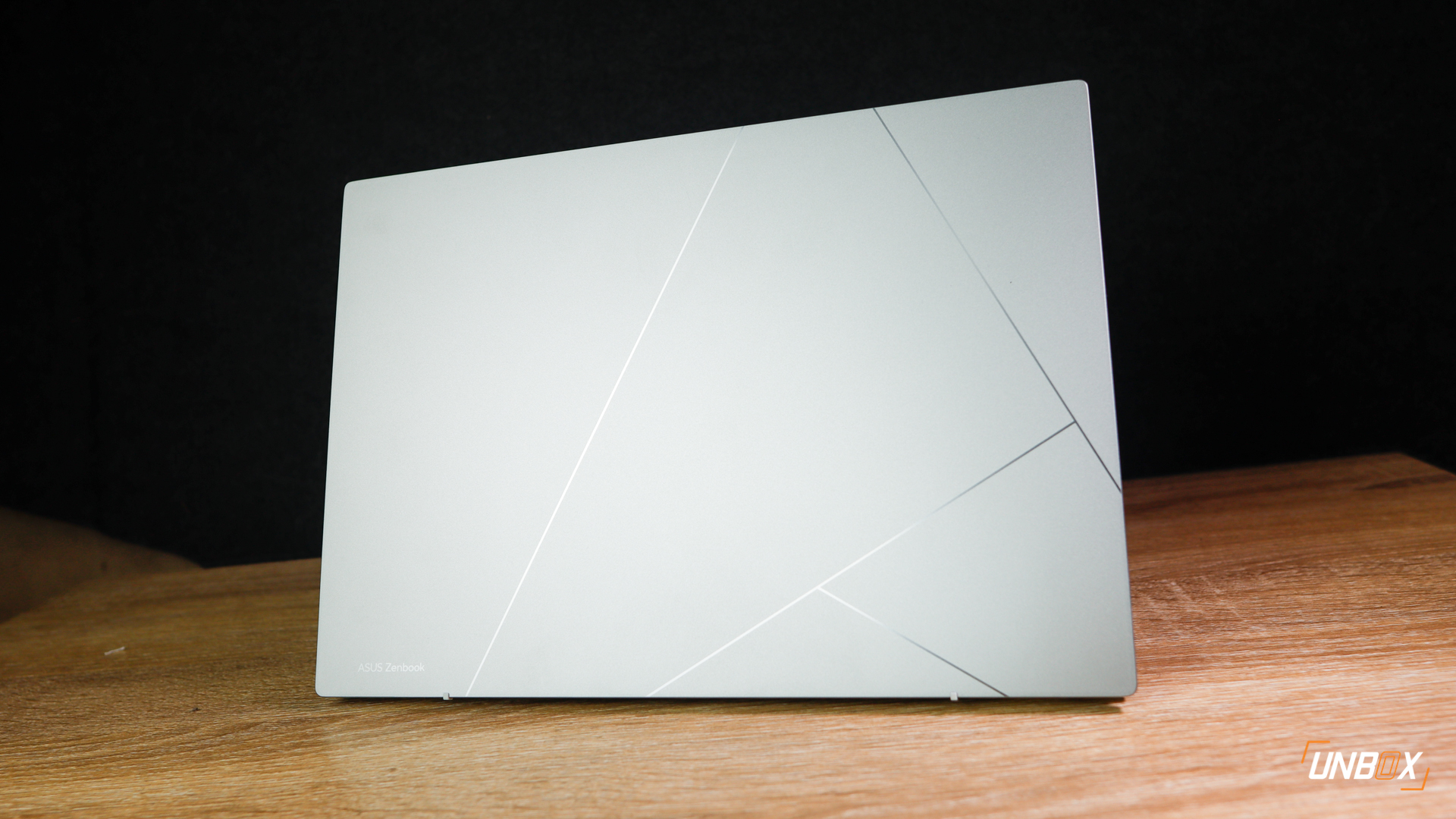 Design
ASUS bids goodbye to the concentric circle design with the ZenBook 14 OLED (UX3402) by going for a brushed aluminum finish on the lid with polished lines that outline ASUS' new monogram. You still get the ZenBook branding on the lid, but it's more subdued this time around.
Also new with the ZenBook 14 OLED (UX3402) is the fact that the display can now rotate up to 180 degrees. To make this possible, ASUS had to reduce the tilting angle of the ErgoLift hinge—though you will barely notice the difference when you work with the ZenBook 14 OLED (UX3402).
Also part of the new design is a revamped port layout, where the busy side is now on the right instead of the left. The left side has a USB-A port and vents for the fan, while the right side has an HDMI port, headphone jack, two Thunderbolt 4 ports, and a MicroSD card reader. Those who have used previous-generation ZenBooks will have to get used to the revamped port layout, especially when you'll need to top up the ZenBook 14 OLED (UX3402)'s battery.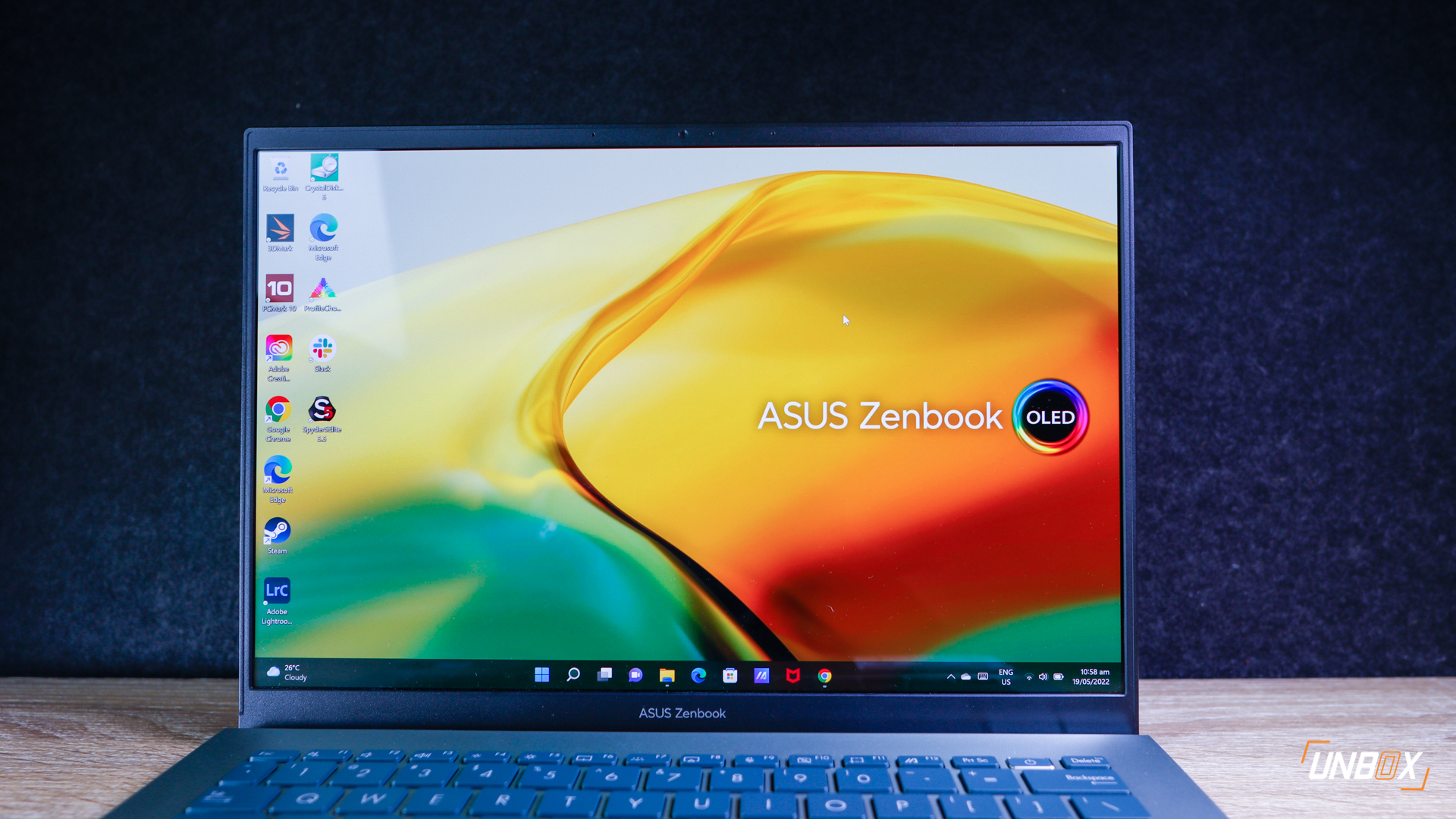 Display and speakers
For its mainstream ultrabook line, ASUS makes it a point that they are equipped with at least a 2.8K 90hz OLED panel. The ZenBook 14 OLED (UX3402) basically uses the same panel found on the ZenBook 14X OLED (UM5401) without the touchscreen functionality. I'm fine with the lack of touchscreen functionality since it's a feature you'll rarely use on a conventional laptop.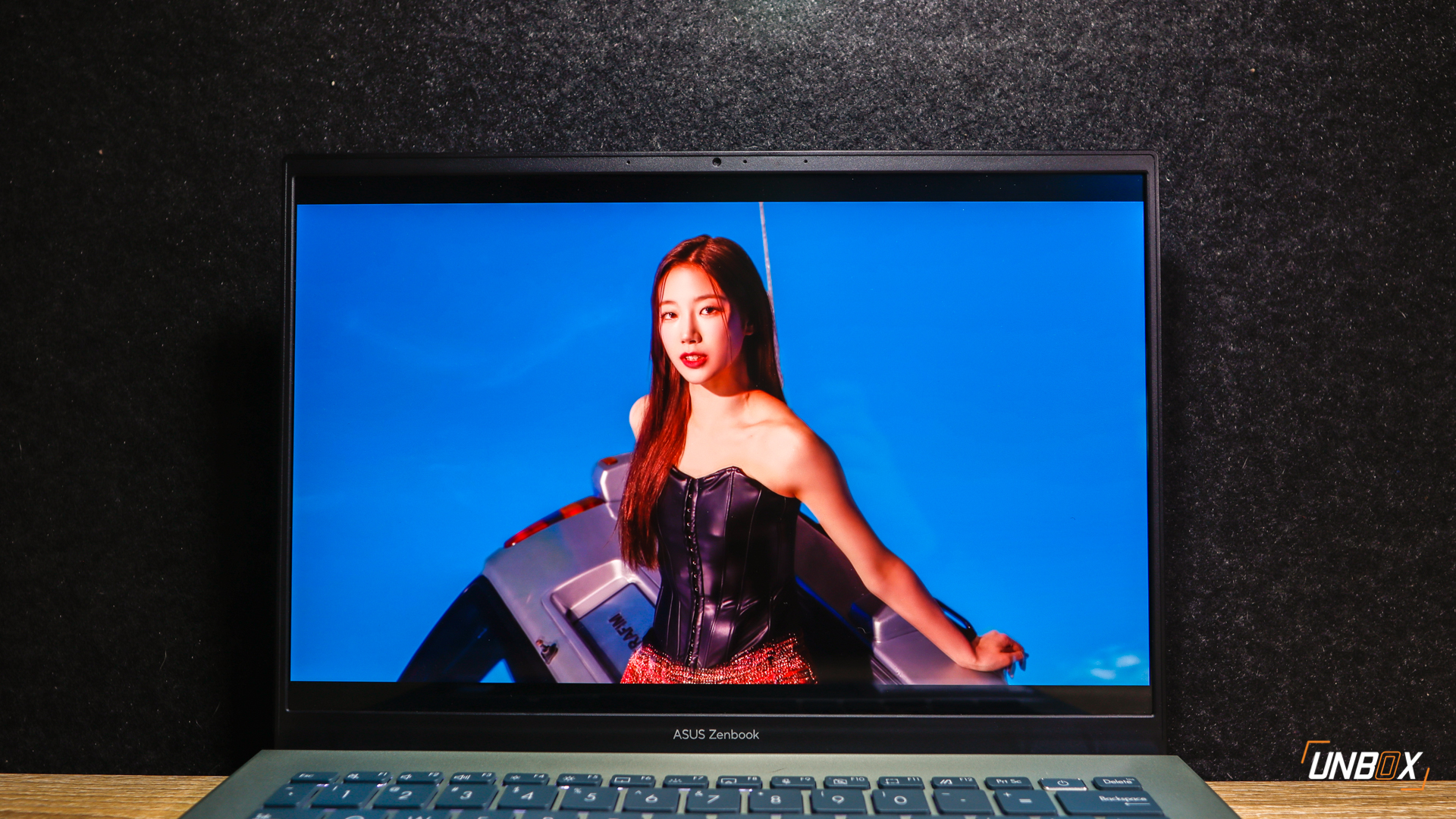 Aside from a smooth 90hz refresh rate, the ZenBook 14 OLED (UX3402)'s brightness range is great. With general indoor use, I would usually set the brightness to around 50 to 60% to suffice my productivity needs. The colors are vibrant and very accurate, corroborating the results we got with our Spyder5Elite colorimeter.
ASUS advertises the ZenBook 14 OLED (UX3402) to cover 100% of the sRGB gamut, and our Spyder5Elite colorimeter confirms this–on top of having 91% DCI-P3 coverage and 97% AdobeRGB coverage. This makes the ZenBook 14 OLED (UX3402) a great laptop for both multimedia work and video consumption.
Aside from having a good OLED panel, the ZenBook 14 OLED (UX3402) has impressive bottom-firing speakers that sound better than the ones used in previous-generation ZenBooks. I'd argue that they are one of the loudest speakers I've experienced on an ultrabook: setting the volume at 50% was loud enough for most audio needs, and the overall sound fidelity is crisp and well-detailed for a pair of bottom-firing speakers.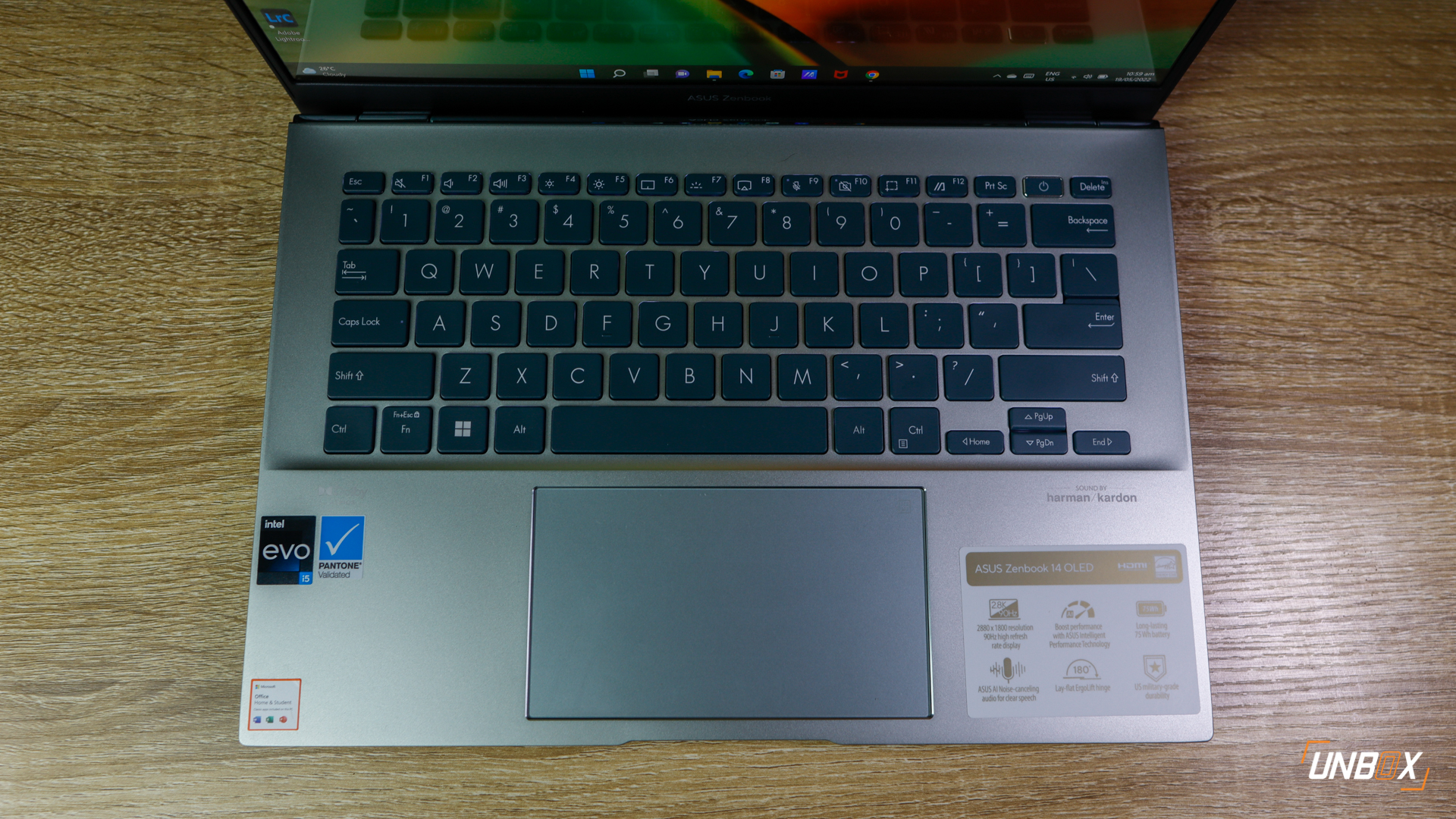 Keyboard and trackpad
ASUS simplified the keyboard layout on the ZenBook 14 OLED (UX3402) by omitting the Home, Page Up, Page Down, and End keys on the right side, leaving only the keys you'd need for daily use. The simplified keyboard layout resulted in bigger individual keys that are close to a full-sized desktop keyboard layout.
Aside from bigger individual keys, ASUS designed each keycap to be not completely flat; they have a very subtle dished surface as you type through them. Together with a 1.4mm key travel, ASUS put in the effort to improve the overall feel of its laptop keyboards, and the ZenBook 14 OLED (UX3402) is a perfect example of that.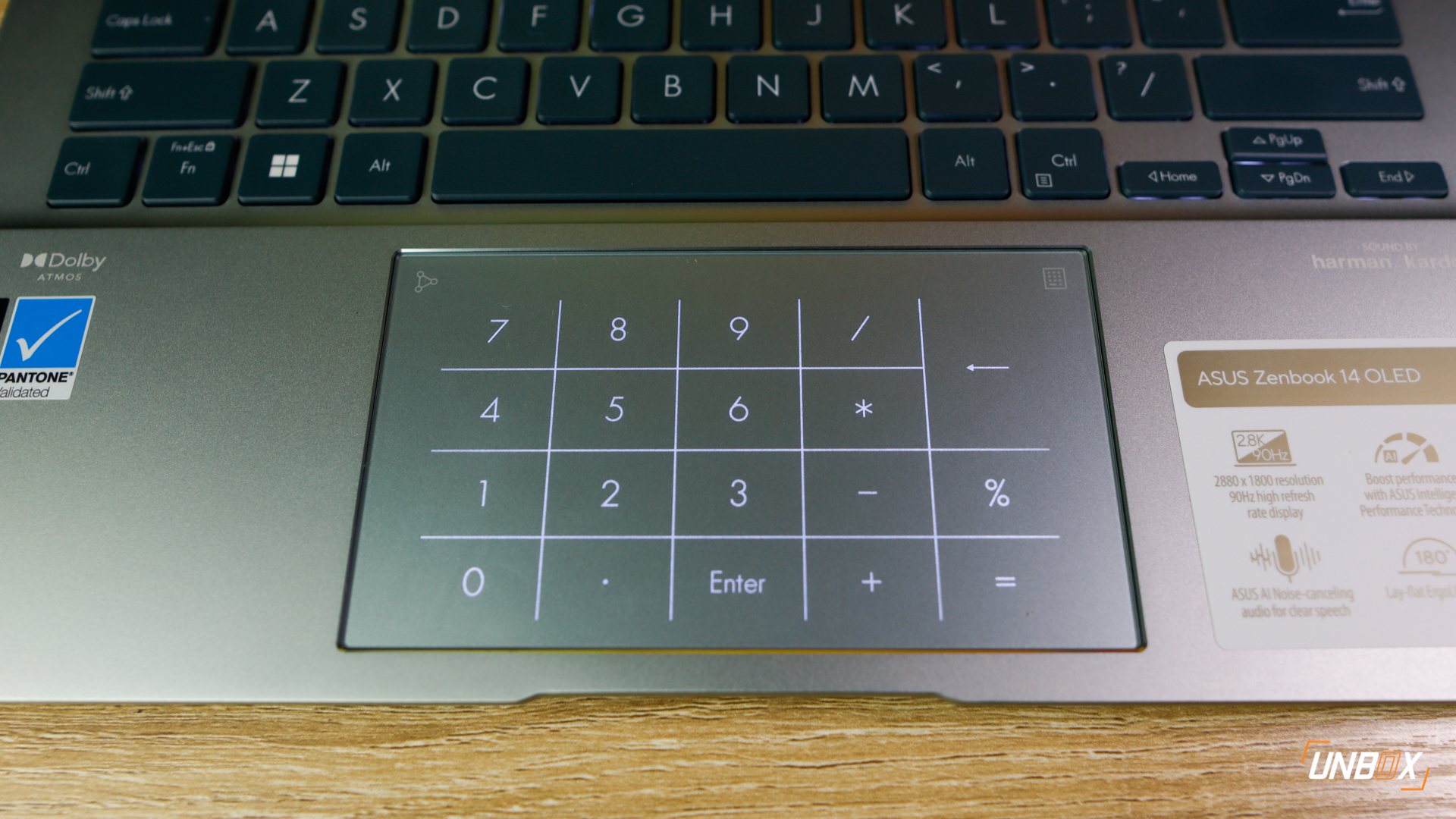 As with all 14-inch ZenBooks, you get ASUS' NumberPad on the 14 OLED (UX3402), where the large trackpad also functions as a numpad for number-crunching tasks. Compared to previous-generation ZenBooks, the trackpad on the 14 OLED (UX3402) feels more solid and is more accurate.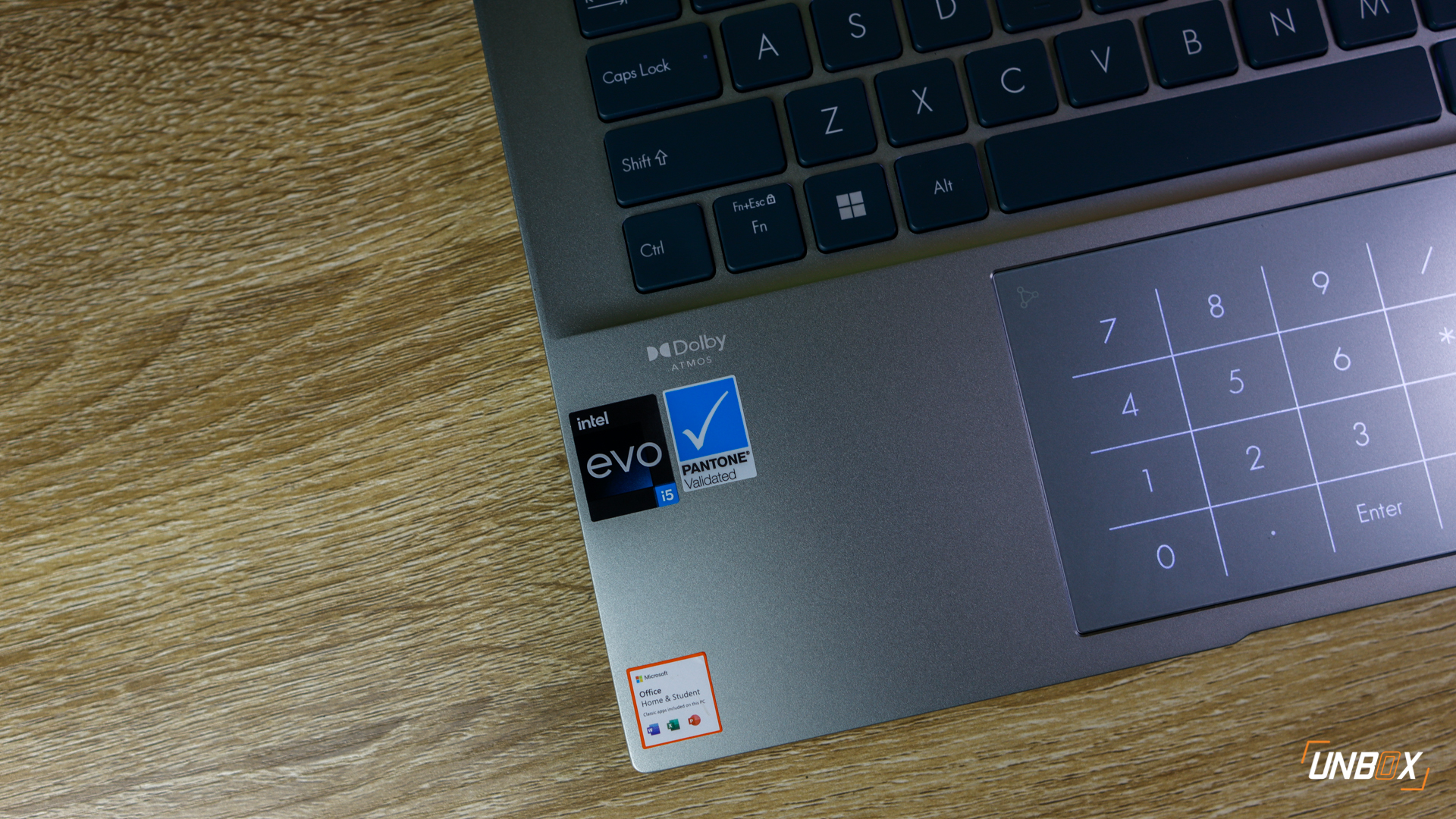 Internals and battery life
The ZenBook 14 OLED (UX3402) is one of the first laptops in the Philippines to come with Intel's Alder Lake processors, and our review unit comes with a Core i5-1240P processor that's paired with 8GB RAM and 512GB internal storage. The ZenBook 14 OLED (UX3402) is optimized to meet the requirements for an Intel Evo-certified ultrabook.
Alder Lake marks a major shift from Intel's processors with their use of Performance and Efficiency cores. In the case of the Core i5-1240P on our review unit, we're talking about a processor with 4 Performance cores and 8 Efficiency cores for a 12-core configuration.
How much of an improvement is Alder Lake compared to Tiger Lake? Compared to the Core i5-1135G7 used on the ZenBook 13 (UX325) OLED, you are getting a significant jump in performance when it comes to multi-core tests in both Geekbench 5 and Cinebench R20. Single-core tests in Geekbench 5 show noticeable performance improvements, and the same goes with PCMark Work.
The Core i5-1240P performs better than the equivalent Ryzen 5-5600H used on the ZenBook 14X OLED (UM5401) in all benchmarks save for PCMark Work. These numbers prove that Intel is finally catching up with AMD with mobile processors. The Core i5-1240P's GeekBench multi-core score is interesting, as it does trail behind the Ryzen 9 5900HX used on the VivoBook Pro 14 OLED. We have yet tried a Core i7-1260P-powered laptop, but NotebookCheck has a good explainer on brands using different TDP ceilings on Intel's Alder Lake processors.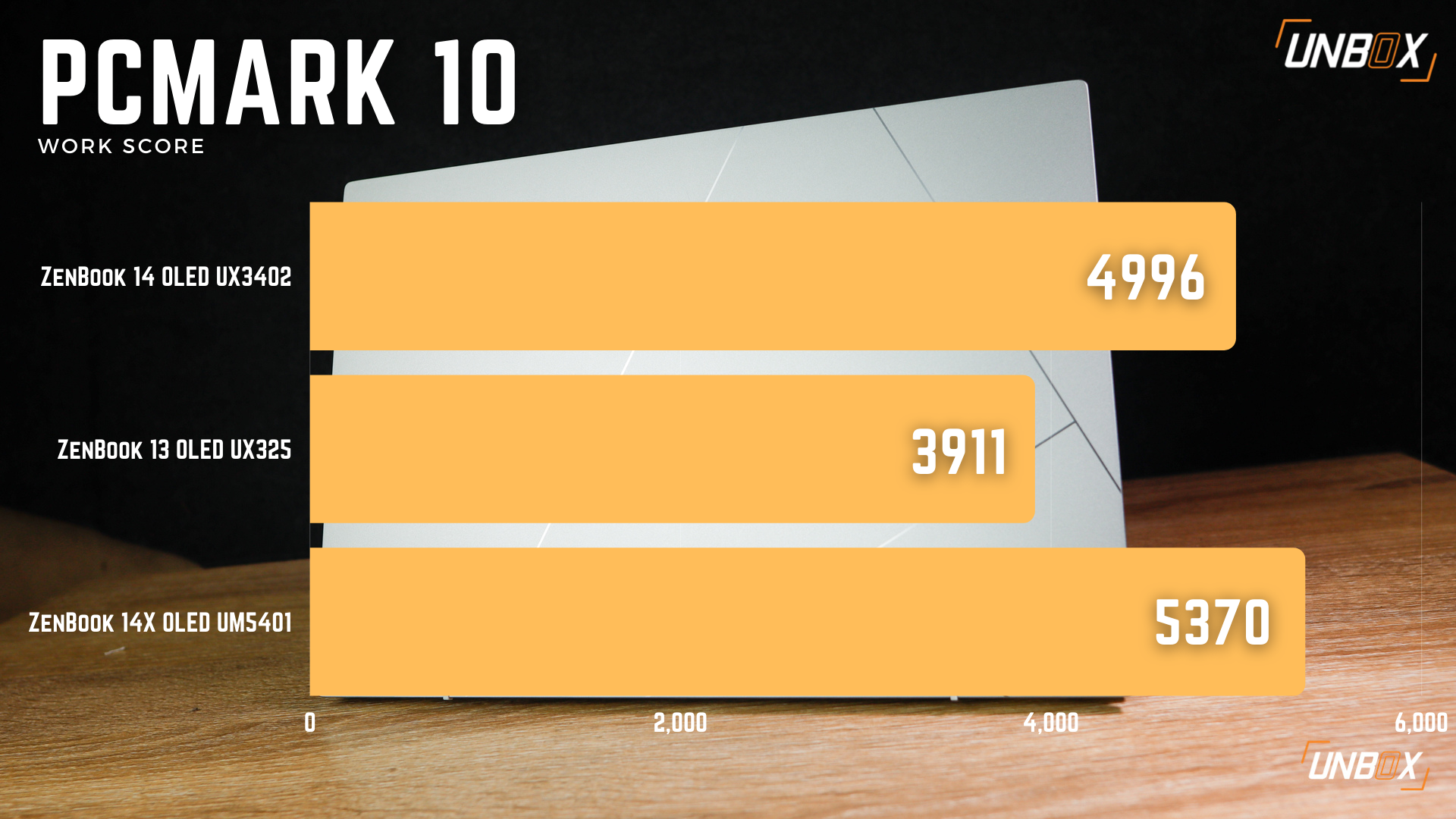 The only catch we've seen with Intel's Alder Lake processors is power consumption. Even if the ZenBook 14 OLED (UX3402) has a significantly bigger 75wHr battery (vs 63wHr on the ZenBook 14X OLED (UM5401)), our video loop test reveals that it only managed to beat its Ryzen-powered predecessor by only a few minutes at five hours and 16 minutes. Charging the laptop is done using a 65w USB-C charger.
Aside from battery life, the ZenBook 14 OLED (UX3402) tends to spin up the fans at max speed every time you boot it up from sleep mode. We hope that ASUS can address this slightly annoying (and power-consuming) issue through a software update.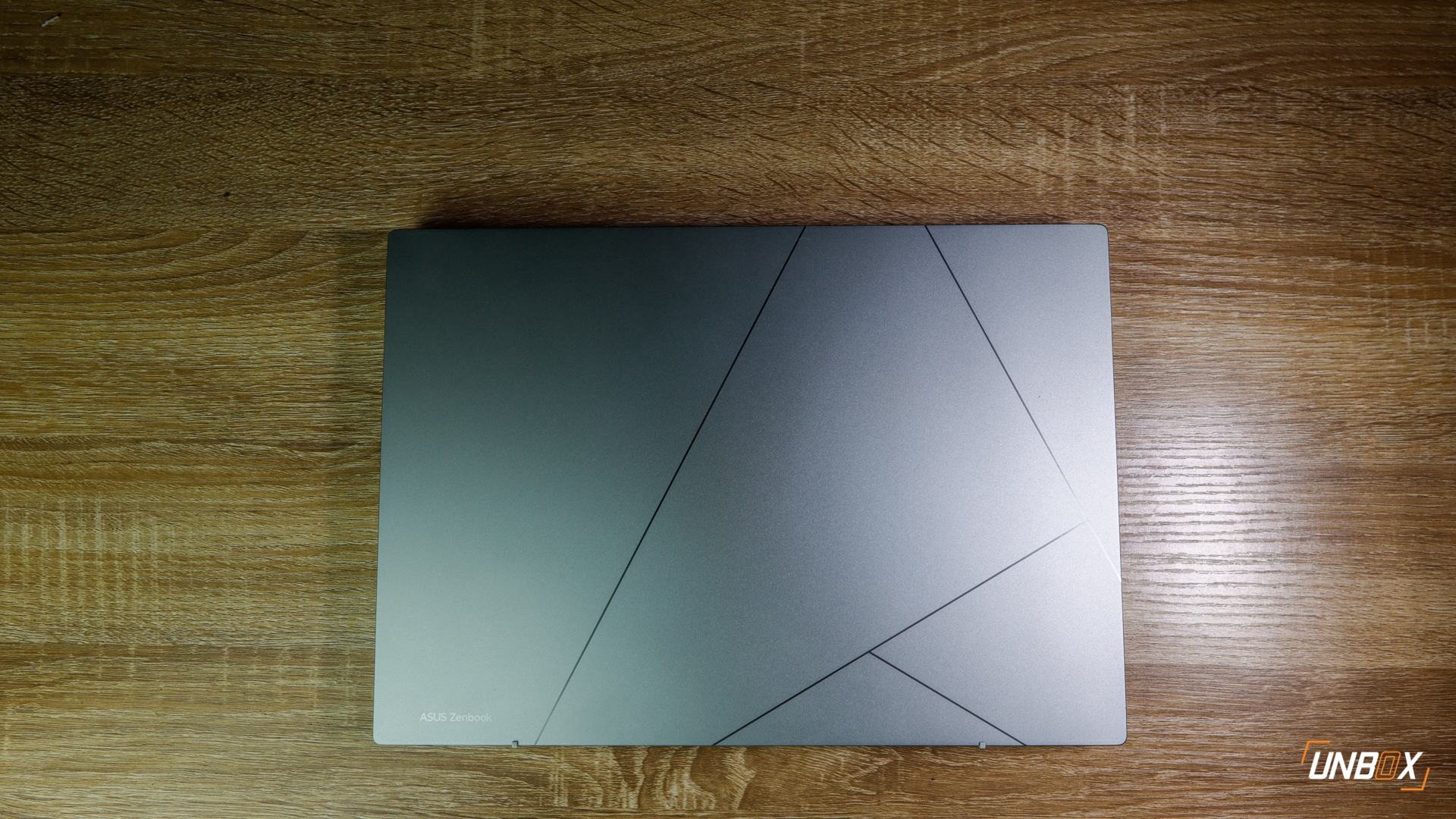 Wrap up and conclusions
The ZenBook 14 OLED (UX3402) is a fitting laptop for the new era of ZenBooks from its overall design to its use of Alder Lake processors. However, some design changes may not suit everyone, and we have to see how much ASUS plans to price the ZenBook 14 OLED (UX3402) in the Philippines.
ASUS ZenBook 14 OLED (UX3402) Review Philippines Price
ASUS will reveal the official price of the ZenBook 14 OLED (UX3402) at their virtual event on May 27.
Comments (0)