In its slew of announcements at IFA 2022, HONOR revealed that aside from the global launch of the 70, Pad 8, and MagicBook 14, its dual flagship strategy also confirms that they will be launching a foldable flagship to global markets soon, along with a preview of MagicOS 7.0.
Currently, HONOR has the Magic V foldable. but that device remains exclusive to China. This leaves only Samsung and Huawei actively competing in the foldable segment globally–and that's set to change very soon.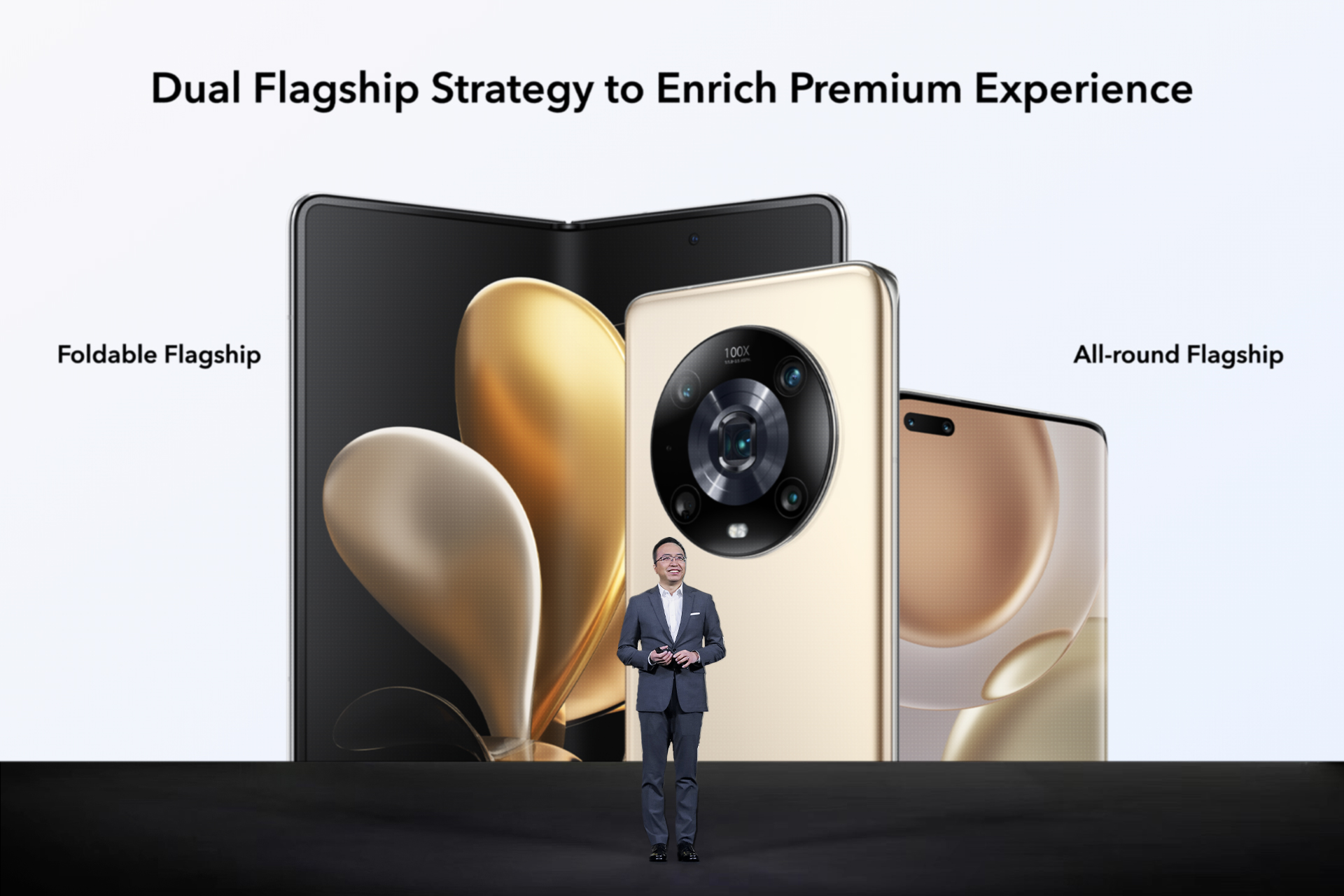 Right now, it's not clear if HONOR CEO George Zhao meant that the Magic V will be available globally. Given that it has made the vanilla HONOR 70 official globally, we might actually see the Magic V hit global markets–though we expect a few tweaks that include at least Google services.
With both the HONOR 70 and Pad 8 using MagicOS 6.1, Zhao also announced that they are working on MagicOS 7.0. The upcoming OS is meant to "provide a seamless experience across the cross-platform, cross-device experiences".
Key takes on MagicOS 7.0 is cross-device collaboration, where users can control an HONOR laptop, tablet, and phone using a single keyboard and mouse. This should allow users to drag files across those devices seamlessly.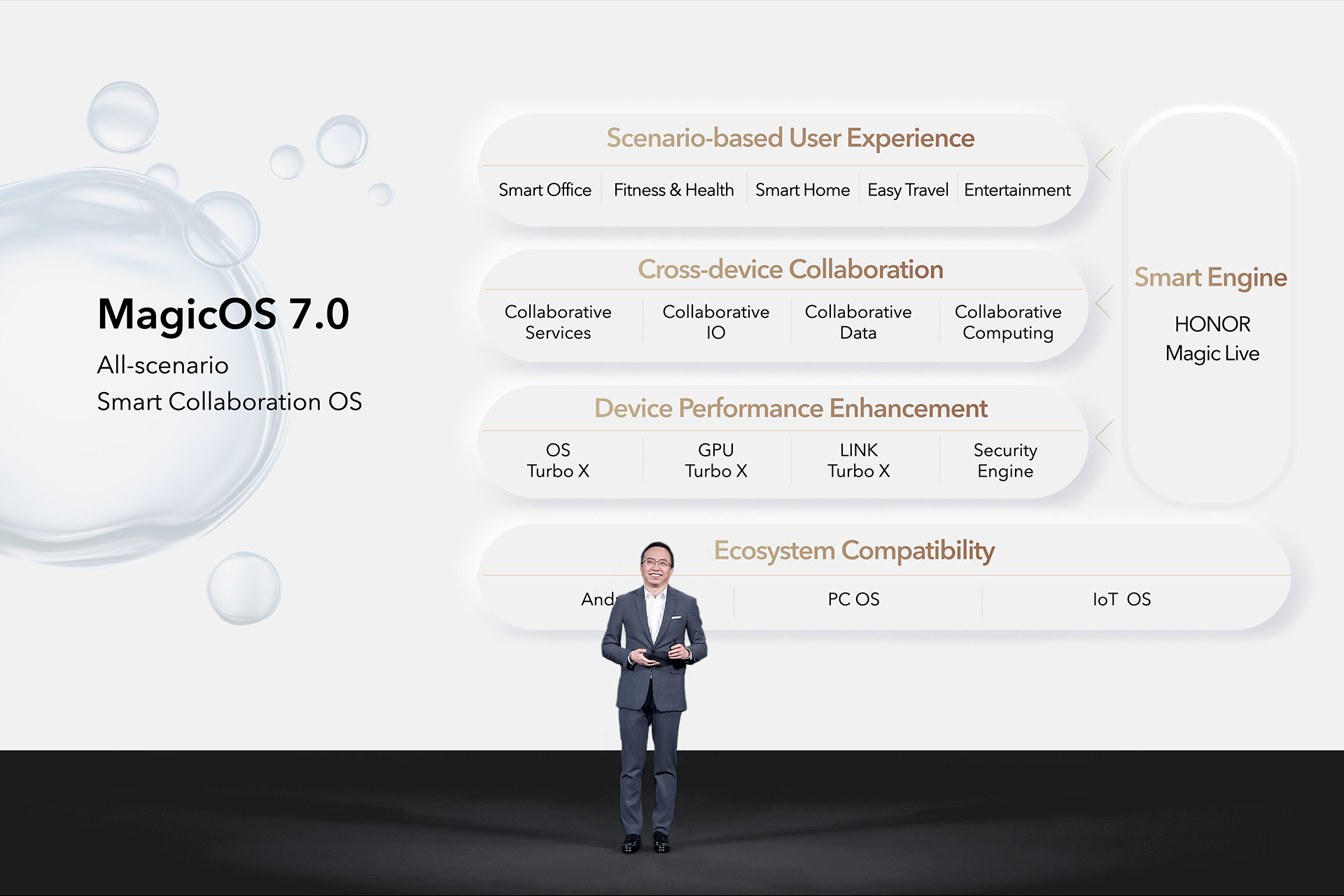 HONOR said that it will reveal more details about MagicOS 7.0 by Q4 2022. We still don't know what Android version it will be using, but we hope HONOR adopts Android 13 by then.