60 Days Later…
After launching in Germany nearly two months ago, Huawei has finally launched the Mate 30 series in the Philippines a few days ago. One of the most awaited devices from the brand has become one the most controversial ones because of the company's woes, which lead to them losing Google Services on their latest flagship. I've had the device since the launch so, hopefully, I can offer a bit of help if you are deciding to get the Huawei Mate 30 Pro.
What's it been like? Is it worth it? That's for you to ultimately decide on but I'm hoping this helps.

Beauty Is in the Eye of the Beholder
I've seen my fair share of polarizing smartphone designs during my time at Unbox but the Huawei Mate 30 Pro is definitely up there in terms of having a split opinion.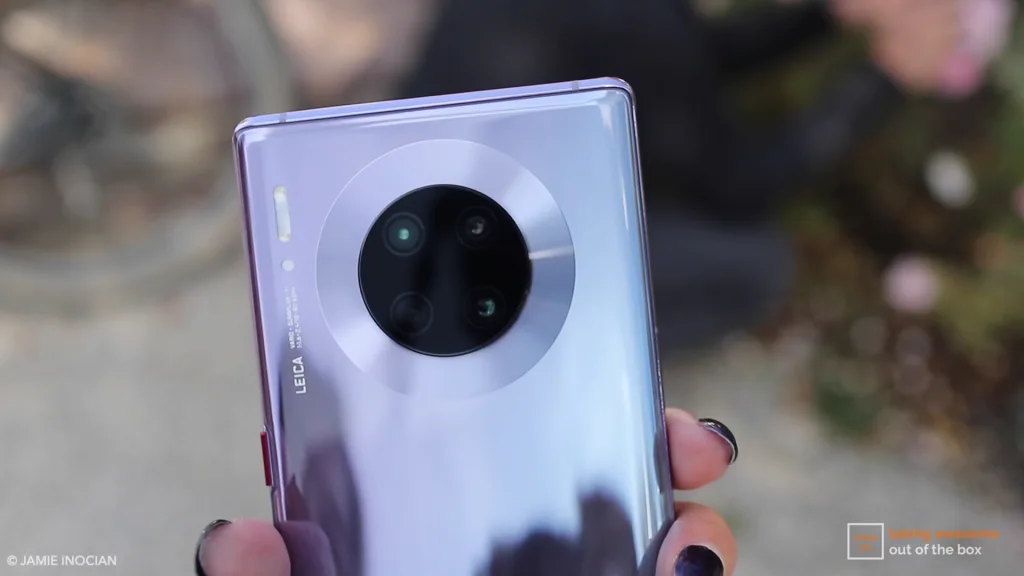 With the so-called Halo Ring, the folks over at Huawei intended to make their latest flagship look like a camera when using it horizontally and it kinda does; with the quad-camera array was meant to look the lens. Unfortunately, some people likened the design to a front-loading washing machine almost immediately. Ever since I read those comments, I've had trouble unseeing it.
I personally still like the design, despite the latter comparison, but I understand why it's a bit of toss-up here.

Yes, Rock it With a Case
It comes to no surprise that Huawei has gone with premium materials for the Mate 30 Pro. Glass does give that luxe feel to any device and it certainly fits the flagship standard.
Ergonomics are great on this phone as well with more curves to make it sit in the hand even better. Of course, that's thanks to the curves on the display, which we will talk about later. If you have big hands as I do though, the phone might feel slightly too narrow. The usual recommendation for getting a case is for added protection but the added width it brings should be a welcome one.
Again, that's subjective though I'm guessing you will most likely get one to protect your investment if you are getting the Mate 30 Pro.
Don't Worry About the Curve
The Mate 30 Pro has a 6.53-inch Full HD+ OLED panel to enjoy your content on and I definitely enjoyed watching videos on this device. It was plenty sharp with great colors and the sunlight legibility is good too.
One major addition to Huawei's Mate series device is that the display spills nearly 90-degrees over the frame of the device. There was some concern over palm rejection and whatnot because of it but, you can pretty much put those to rest. Huawei mentioned that they designed the display in three parts to prevent that from happening and I haven't had any issues with that distinct curve at all.
Now, because of the display, they've had to remove the volume rocker altogether. To access it, you have to double-tap the area above the power button and the phone will give you a haptic prompt, as well as a bar on the side of the device that you can slide up and down to control the volume of the device.
It's honestly not the most convenient thing but you do get used to it. By the way, you can do this on either side of the display, just as long as you double-tap on the upper half.
Amazing Performance from the New Chipset
The Mate series has always been the recipient of Huawei's new flagship processor and, this year, we got the Kirin 990. There are two versions of this chipset, one with 5G and one without. Since 5G has yet to roll out in the Philippines yet, we're receiving the latter but that isn't an issue when it comes to performance.
The Kirin 990 that's been paired with 8GB of RAM and 256GB of storage never left me wanting for more oomph for everything I had to do from simple browsing to playing Call of Duty Mobile on the highest settings. Of course, you can unleash its full potential by turning on Performance Mode though you will have to sacrifice battery life.

The Elephant in the Room
The big question about the Mate 30 series was: "Will it be getting Google Services?" Sadly, the answer is no. It will not ship with Google Services on board but the Mate 30 series does run on EMUI 10 based on Android 10. Of course, there are ways of sideloading Google Services on to the device but it seems to be getting a tad more complicated. I was pretty lucky to get the phone at a time that it was easier to do so.
I'm still hoping that the ban will be lifted, so we don't have to go through the extra steps. Rumor has it that talks to get Google and other companies back working with Huawei are going well, so let's all keep our fingers crossed.

Awesome Features for Gaming
On a lighter note, EMUI 10 does bring some amazing features to the Mate 30 Pro and its curved display.
You have the ability to add virtual triggers on the device to help you with games like Call of Duty mobile. This allows you to aim down the sights of your gun and fire without blocking your field of view. It's not a new concept but definitely a welcome one on this device. Honestly, it does give you an edge but you do have to get used to it.
You also have things like Air Gestures available thanks to the many sensors that are hosted on the notch but, to be honest, they feel a little gimmicky though. I would still knock on the screen twice for taking a screenshot than using the grab motion since it is faster.
Top Marks for the Cameras
Currently, the Huawei Mate 30 Pro sits atop DxOMarks' charts for the rear cameras and it's hard not to see why. The company has been known for being able to produce amazing results from their shooters and they continue to impress with each iteration of flagship phones.
You've got a 40-megapixel Cine Camera at f/1.8, a second 40MP SuperSensing camera at f/1.6, an 8MP telephoto, and a 3D depth-sensing camera. The versatility of the setup coupled with their mix of AI magic certainly makes the Mate 30 Pro shine. It was a treat bringing this around our trip to Budapest where I ditched bringing an actual camera for the most part to just use this device as we explored the city during the day and night. They've also improved upon the software side of things with a recent update that fixed aperture mode, which now has that creamy bokeh people are looking for.
Huawei also banked on bettering the video capabilities of the Mate 30 Pro and they've definitely succeeded on that end as well. The footage we took was extremely stable and I can definitely see this being used for content creation. I do, however, wish that they had implemented a "Pro mode" for video.
The front camera has also seen its fair share of improvements and issues with blown-out highlight seem to be a thing of the past. If you're planning to vlog though, know that the front cam isn't stabilized so I recommend setting it down with a phone holder and a tiny tripod so potential viewers don't get dizzy.

So Much Juice
The Mate 20 Pro got the nod from several tech YouTubers about having the best battery life and I think it's deserving of the same praise for this year's iteration as well. The Mate 30 Pro clocked in at 17 hours and 36 minutes using PCMark's Battery Benchmark. Real use, on the other hand, got me at least 2 days worth of power with the phone easily; even if I was using it rather heavily too.
Topping it up was also pretty quick, thanks to Huawei's 40w Supercharge that can get you from 0 to 100 in a little over an hour.

Verdict: Excellent but Not for Everyone
Without a doubt, the Huawei Mate 30 Pro is a strong improvement over its previous iteration. It ticks all the boxes that could make it a strong contender for the flagship of the year. You've got a powerful new processor, great cameras, and even greater battery life with this device.
Unfortunately, the whole US blacklist did a number on this device and I see a lot of people getting potentially turned off by the fact that Google Services aren't available out of the box; an issue that, as I mentioned earlier, hopefully, works itself out in the near future.
The Huawei Mate 30 Pro is a fantastic device but it's not going to be for everyone. If you don't mind taking the few steps to get it running as we all would have liked it too, it's definitely worth considering.
The Huawei Mate 30 Pro is priced at Php 50,990.
Comments (1)