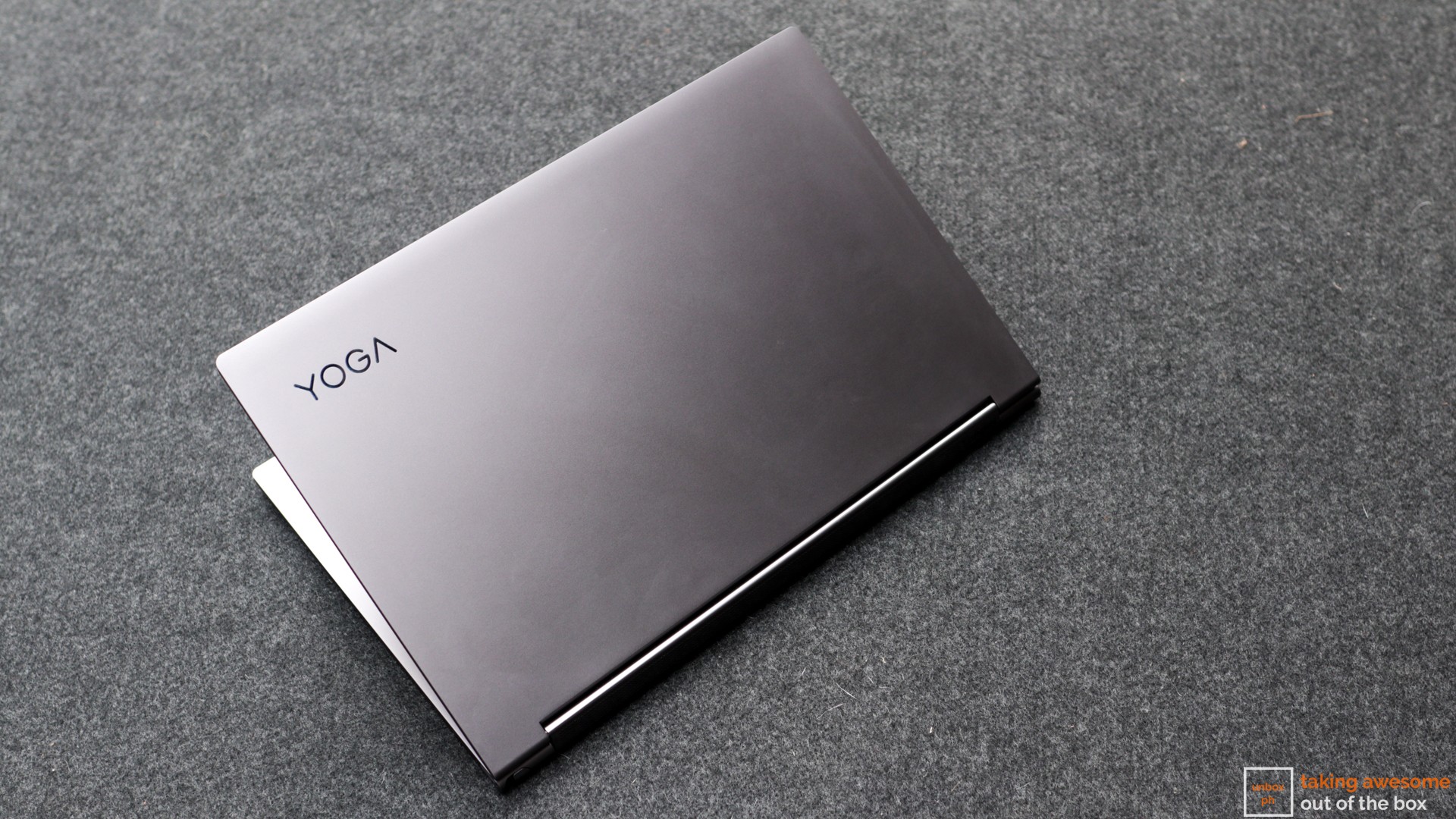 Is Lenovo's flagship 2-in-1 worth it?      
Lenovo's Yoga line has developed a reputation for being one of the most-recognized 2-in-1 laptops since the original IdeaPad Yoga 13 back in 2012. Lenovo's current flagship 2-in-1—the Yoga C940—improves on the age-old formula set by the company with features like a bright 4K display option, minimalist aluminum unibody chassis, and a 360-degree rotating soundbar.
Paired with the latest 10nm Intel Ice Lake processors, the Yoga C940 aims to set the benchmark for premium 2-in-1 laptops. Is this the best Yoga laptop to date?
Pros:
-Rotating soundbar delivers the best audio on a Windows laptop
-4K Display is bright and has vibrant colors
-Iris Plus G7 Integrated GPU a big boost
Cons:
-Pricey for a laptop without a dedicated GPU
Lenovo Yoga C940 Specifications
Intel Core i7-1065G7 quad-core processor
14-inch Ultra HD Touchscreen Display, HDR 500, Dolby Vision, 500 Nits Brightness
16GB LPDDR4X RAM
512GB NVMe PCIe Gen 3.0 x4 SSD
Intel Iris Plus Integrated Graphics
WiFi 6, Bluetooth 5.0
2x USB-C Thunderbolt 3, 1x USB-A 3.2 Gen 1, Headphone combo jack
Lenovo Active Pen, Dolby Atmos, 360-degree soundbar, fingerprint scanner
60wHr battery, 65w USB-C charging
Windows 10 Home
Lenovo Yoga C940 Price in the Philippines
You can get the Lenovo Yoga C940 for Php 99,995.
Drop-dead gorgeous design
The Yoga C940's brushed aluminum unibody frame has sharp edges and clean lines that follow Lenovo's current design language for its Yoga C-series 2-in-1 notebooks. Branding is kept to a minimum at key areas of the notebook: Yoga on the lid, Lenovo on the 360-degree soundbar, and Yoga 9 series on the top lid's lip.
Lenovo managed to keep the bezels on the Yoga C940 as skinny as possible while incorporating a webcam where it supposed to be. There's a small switch on top of the webcam to physically turn it off when not needed.
The Yoga C940 has two sets of speakers: stereo speakers located at the bottom of the laptop and a 360-degree rotating soundbar. The soundbar has a seamless one-piece design that goes in line with the Yoga C940's minimalist aesthetic.
Unlike other 2-in-1 laptops, the Yoga C940 comes with a garaged Lenovo Active Pen. Placing the Active Pen back into the Yoga C940's chassis also charges it, similar in principle with Samsung's S-Pen.
The Yoga C940 has an ample-sized keyboard with white backlighting. The keyboard has good key travel, and the curved keycaps make typing on the Yoga C940 a pleasure.  In my experience, I managed to type faster than usual with the Yoga C940's keyboard compared to other laptops I have previously reviewed.
The fingerprint scanner is at the bottom right part of the keyboard, and the trackpad is one of the better trackpads I have tried on a Windows laptop. The one in the Yoga C940's is responsive, accurate and has support for Windows Precision Drivers for two and three-finger gestures.
The Yoga C940's ports consist of two Thunderbolt 3 USB-C ports, one USB-A 3.1 port, and a combo headphone jack on the left side. The USB-C ports double as a charging port, and Lenovo bundles a 3-in-1 dongle in case you need an HDMI port, VGA port, or an additional USB-A port. There's no card reader on the Yoga C940, so you will need to purchase a dongle if you plan to transfer files from SD cards.
Premium audio with the rotating soundbar
Without a doubt, the Yoga C940's key feature is its rotating soundbar situated at the hinge. The rotating soundbar aims to deliver consistent sound quality regardless if the Yoga C940 is in laptop mode, tent mode, or tablet mode.

Together with the stereo speakers and Dolby Atmos, the Yoga C940 has one of the best speaker systems in a laptop, rivaled only by the 16-inch MacBook Pro's speakers. They are loud enough at 50% volume and maintain full sound and overall fidelity even at 100%.
Whether I was listening to Billie Eilish, Blackpink, Itzy, or Frank Ocean tracks over Spotify or watching KDrama shows like Don't Dare to Dream on Netflix, the C940's speaker system delivered sound quality so crisp that I choose not to use headphones as much as possible.
One of the best laptop displays in the market right now
The variant currently sold in the Philippines comes with a 4K touchscreen display with HDR 500 support and is arguably one of the best displays we have seen on a laptop. With 500Nits of brightness, the Yoga C940's 4K display is legible enough for outdoor use.

Aside from having vibrant colors, the Yoga C940 has support for Dolby Vision, which lets you tweak the display further according to your liking. If you love watching movies after a day's work, the Yoga C940 is going to bring life to any video content you consume.
Ice Lake and Iris Plus G7 make for a good combo
Powering the Yoga C940 is a 10th-generation Core i7-1065G7 processor paired with 16GB RAM and 512GB NVMe SSD. The Yoga C940 uses Intel's Ice Lake processors, which is different from the Comet Lake processors used in laptops like the MSI Modern 14. Ice Lake processors use a newer 10nm process compared to the 14nm process used in Comet Lake processors, which translates to better power efficiency.
In addition, Ice Lake processors come with Intel's new Iris Plus G7 integrated graphics. The new integrated GPU provides better performance than the UHD integrated GPU used in Comet Lake processors, which is evident with GeekBench tests. While it can't match dedicated GPUs, benchmark tests show that the Iris Plus G7 is at par with NVIDIA's MX230 discrete GPU.
Even if the Core i7-1065G7 runs at a lower clock speed compared to the Core i7-10510U, the Yoga C940 is still suitable for photo editing with Lightroom and Photoshop and light video editing with Premiere and Resolve.
The Yoga C940 uses a 512GB Samsung NVMe PCIe Gen 3.0 x4 SSD that delivers blazing-fast read and write speeds of approximately 3600mb/s and 3000mb/s respectively, making it ideal for storing large 4K movies.
Despite having a power-hungry 4K display, the Yoga C940 managed to clock in around 4.5 hours on our video loop test (WiFi on, YouTube videos playing in Chrome, 50% volume, 50% brightness). On actual use, I managed to push the Yoga C940's 60wh battery to last for around 5 hours before I had to plug it in.
Charging the Yoga C940 is done via USB-C, and the supplied 65w charger can fully top up the battery in around 2 hours.
Verdict: Pricey but worth it
Priced at Php 99,995, the Yoga C940 initially appears to be expensive since it does not come with a dedicated GPU. However, you get what you pay for with features such as a 360-degree rotating soundbar and a bright and vibrant 4K display. The  Yoga C940's Ice Lake CPU and Iris Plus G7 integrated graphics make for a good combo, as they have enough muscle to handle multimedia and photo/video editing tasks. Even with a power-hungry 4K display, the 10mn lithography of the Ice Lake CPU manages to push the Yoga C940's battery to a decent 5 hours of usage.
If you like the Yoga C940's rotating soundbar but want batter battery life, Lenovo will be releasing a Full HD variant soon for Php 10k less than the asking price of the 4K variant.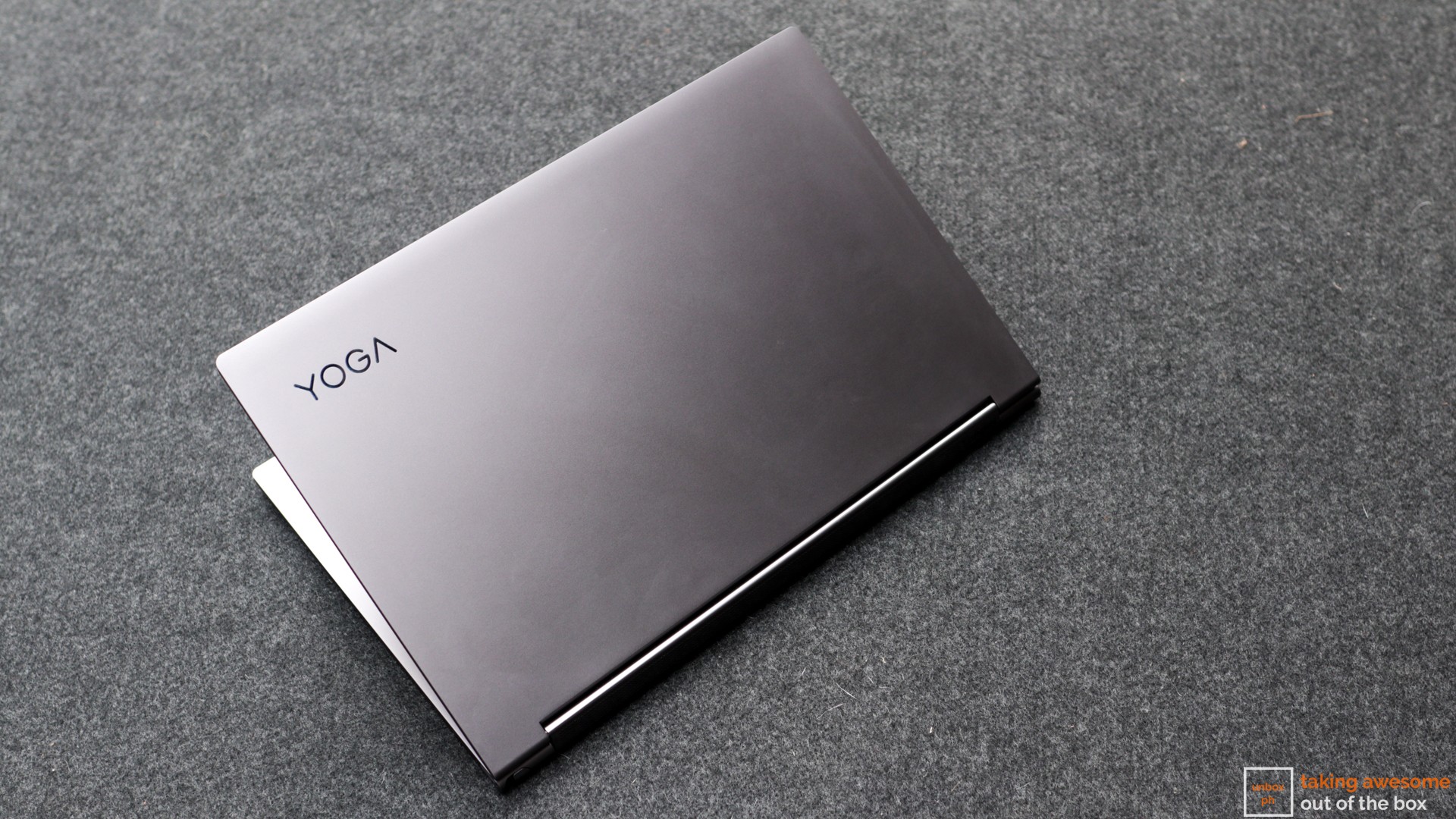 Comments (0)