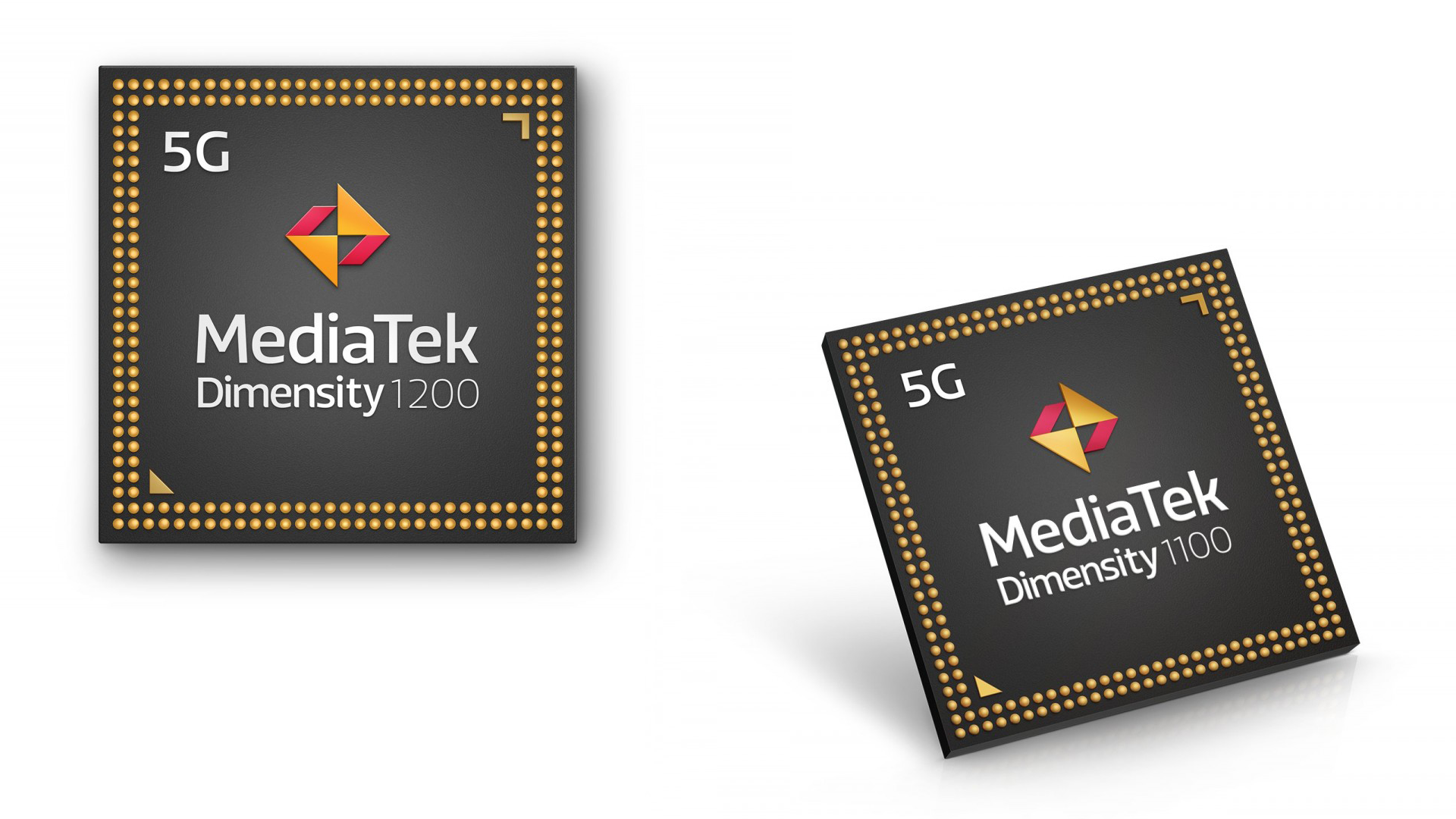 While the majority of MediaTek's Dimensity processors are manufactured using a 7nm process, that is set to change with the Dimensity 1200 and 1100. Both newly-announced processors are MediaTek's first chips to use a 6nm process and are also the first from the Taiwanese chipmaker to use Cortex-A78 cores.
The difference between the two are with the core configuration and ISP support. On the Dimensity 1200, you get a 1/3/4 configuration: One prime Cortex-A78 core running at 3.0Ghz, three Cortex-A78 cores running at 2.6Ghz, and four Cortex-A55 cores running at 2.0Ghz. For the display, the Dimensity 1200 can support up to 168hz refresh rates and 200-megapixel camera sensors with its 5-core ISP.
The Dimensity 1100, on the other hand, loses the prime Cortex-A78 core and settles for a 4/4 configuration: four Cortex-A78 cores running at 2.6Ghz and four Cortex-A55 cores running at 2.0Ghz. For its ISP, the Dimensity 1100 can support 144hz displays and up to 108-megapixel cameras. Save for those differences, both processors use the same Mali-G77 MC9 GPU used on the Dimensity 1000+.
One does not need to wait long for the Dimensity 1200, as realme teased that they will be launching a phone using the said processor soon. Said to be known as the X9 Pro, realme's upcoming flagship phone is said to have 12GB LPDDR5 RAM and 128GB/256GB storage. For the cameras, the X9 Pro is rumored to have a 108-megapixel main rear camera and two 13-megapixel cameras–presumably one for ultra-wide-angle and another for telephoto.
Other rumored features of the X9 Pro include a 6.4-inch Full HD+ AMOLED display with 120hz refresh rate and 4500mAh battery with 65w charging