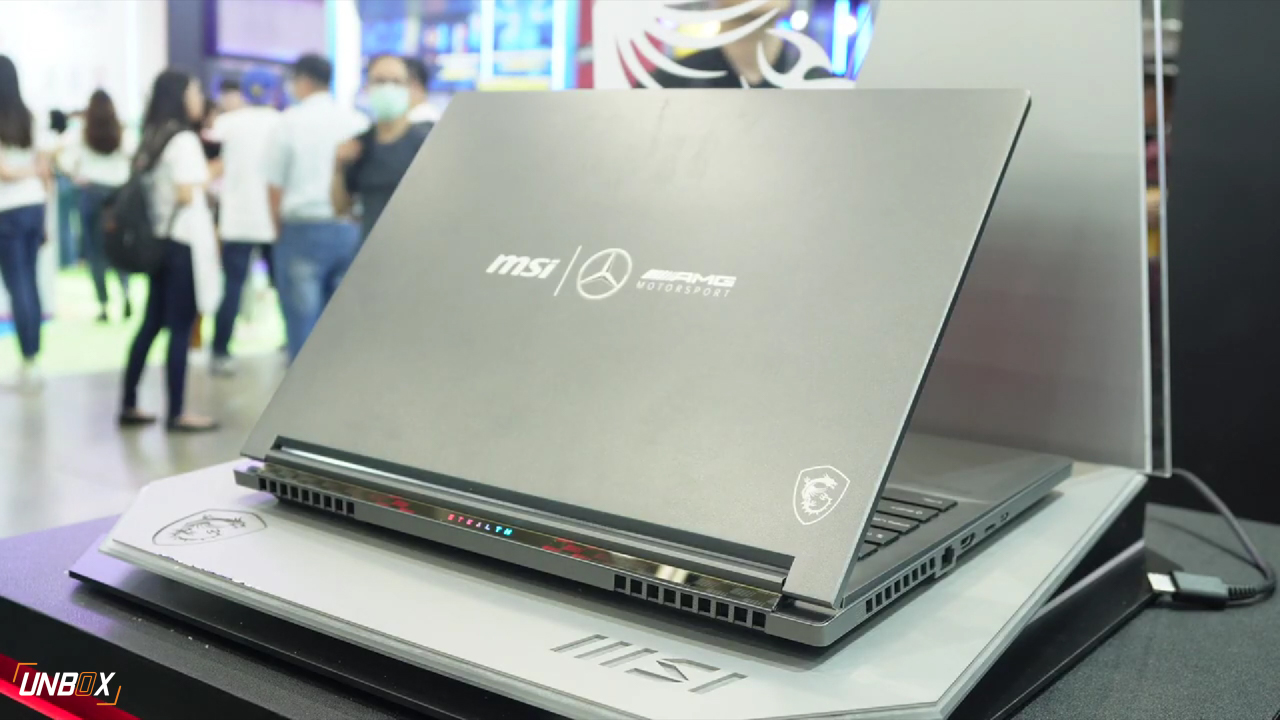 Initial Verdict: MSI has a solid partnership with Mercedes-AMG Motorsport for the Stealth 16. Aside from the subtle co-branding, the Stealth 16 Mercedes-AMG has what it takes to be a gaming laptop that's inspired by one of the most iconic motorsports brands in the world–provided that you have the money to purchase one.
Pros
-Top-notch internals
-Subtle co-branding across the whole laptop
Cons
-Limited availability
-Expect it to be very expensive
MSI makes a splash at COMPUTEX 2023, and one of its highlight products is the unveiling of its partnership with Mercedes-AMG Motorsport through a special iteration of the Stealth 16. This co-branded laptop has top-notch specs and a subtle overall look that makes it fit for serious content creators and gamers. We got our hands on the Stealth 16 Mercedes-AMG at MSI's booth at COMPUTEX 2023, and here are our initial thoughts: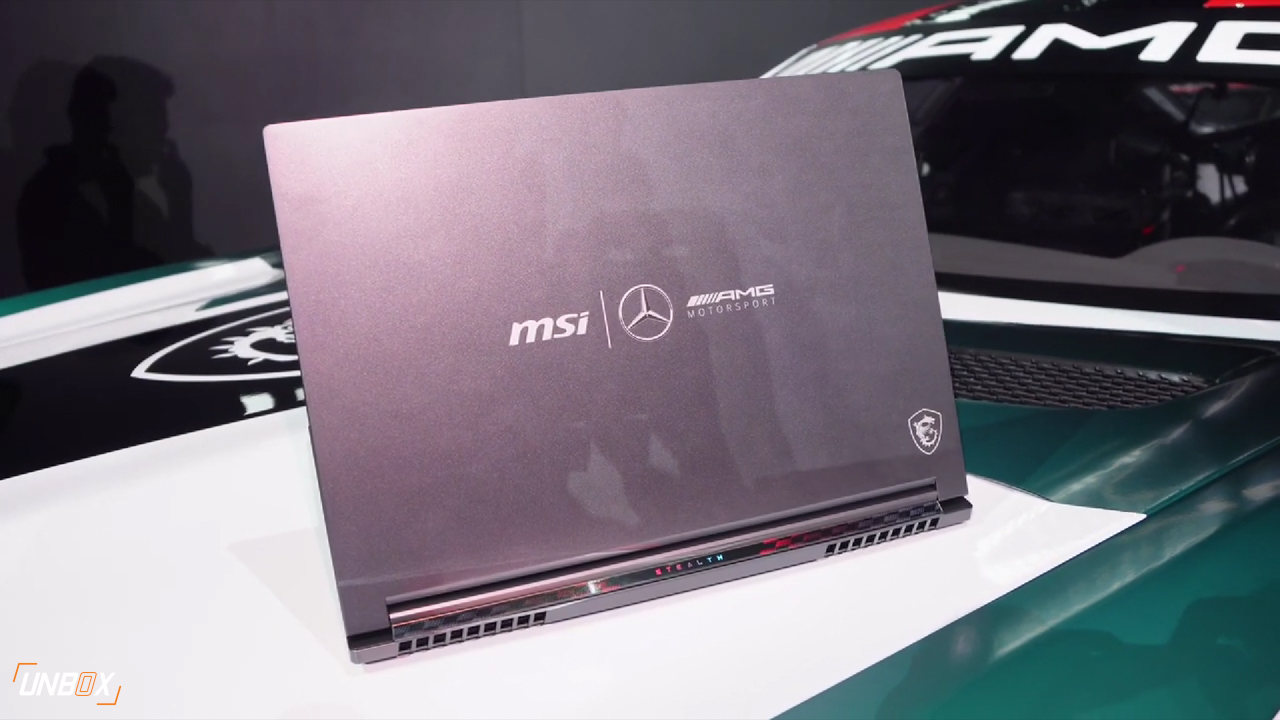 Design
Being based on the Stealth 16 Studio, the Mercedes-AMG version comes in an exclusive Selenite Grey color for its magnesium-aluminum chassis. You get MSI and Mercedes-AMG Motorsport co-branding on the lid and bottom display bezel to remind you that this version is inspired by motorsports. The makeover is subtle: aside from the co-branding, you have a tonal checkered graphic on the top bezel and on the space bar, along with an embossed AMG branding on the left edge of the chassis.
Being a slim gaming laptop, you get all the necessary ports that you'll need. These include an Ethernet port, HDMI 2.1 port, MicroSD card slot, two USB-C 3.2 Gen 2 ports with Thunderbolt 4, DisplayPort, USB-PD functionality, headphone jack, and a USB-A 3.2 Gen 2 port.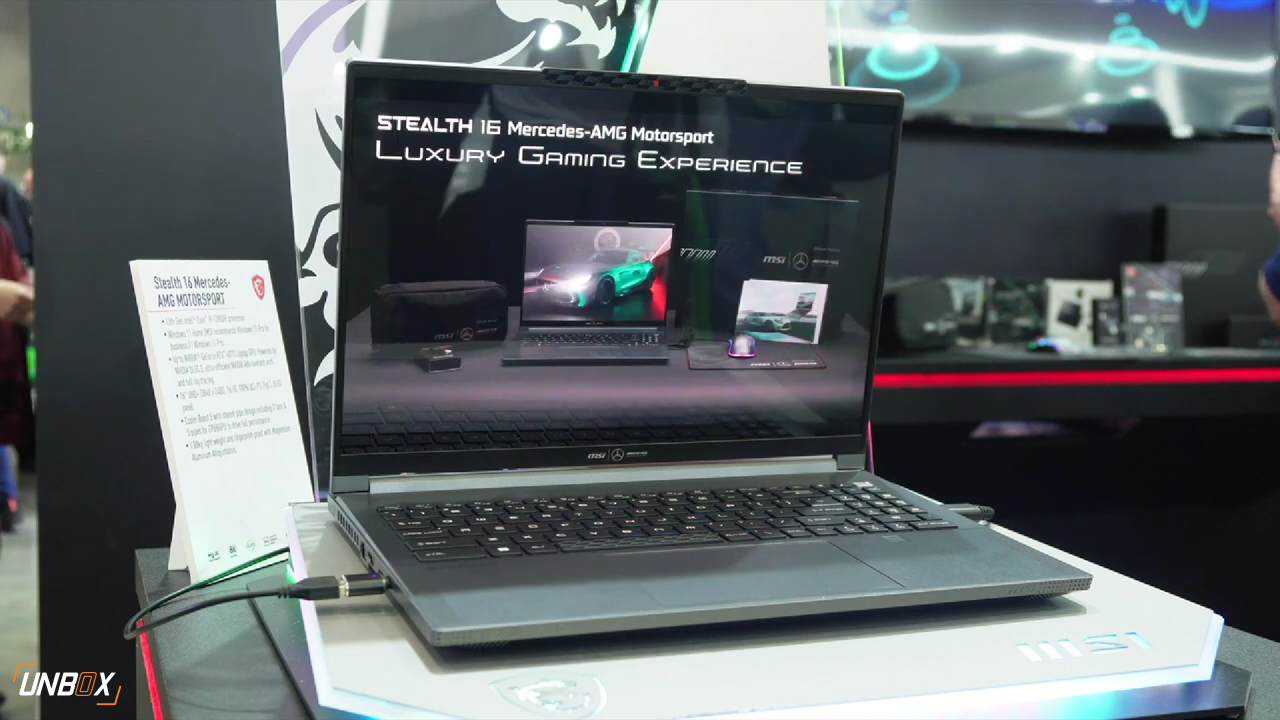 Display
Being a gaming laptop, the Stealth 16 Mercedes-AMG comes with an immersive 16-inch 4K OLED display that has very accurate colors. While MSI did not reveal more details about the Stealth 16 Mercedes-AMG's display, further research shows that the display is from Samsung, so you are assured of a quality display that deserving of its brand ethos.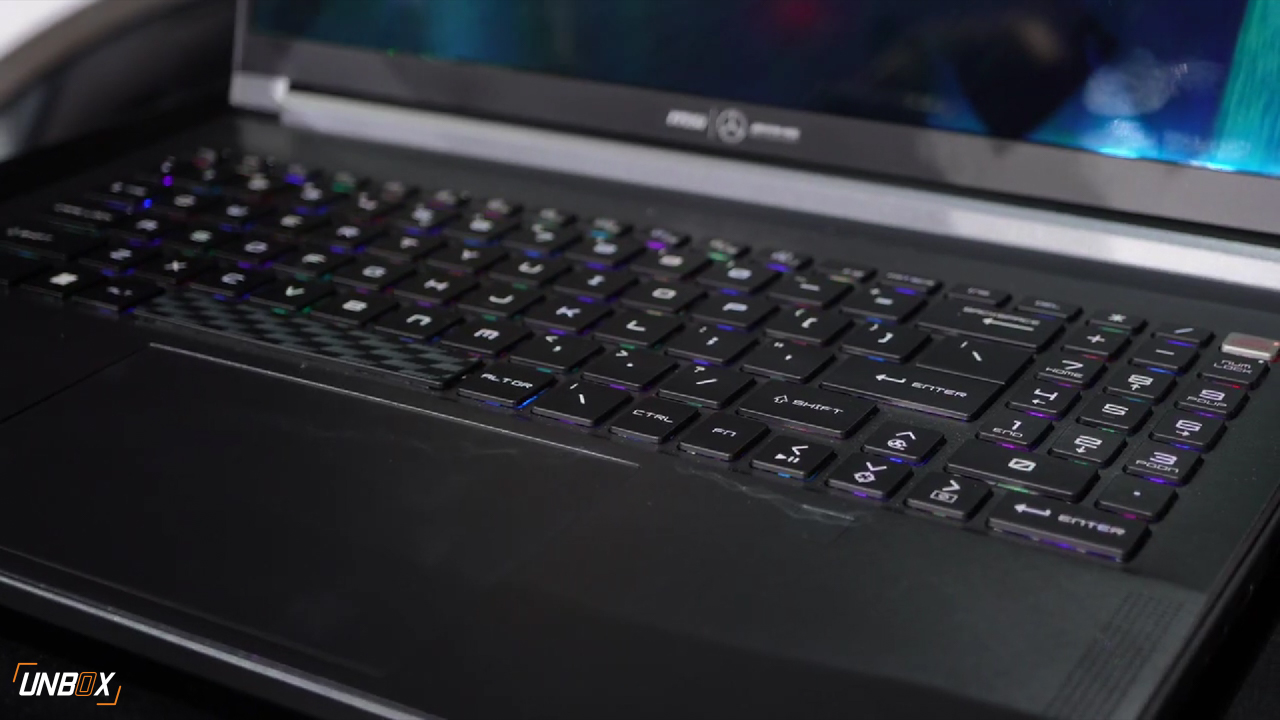 Keyboard
Since the Stealth 16 is a gaming laptop, you are getting a Steel Series Per-key RGB keyboard, which should give you a top-notch typing experience.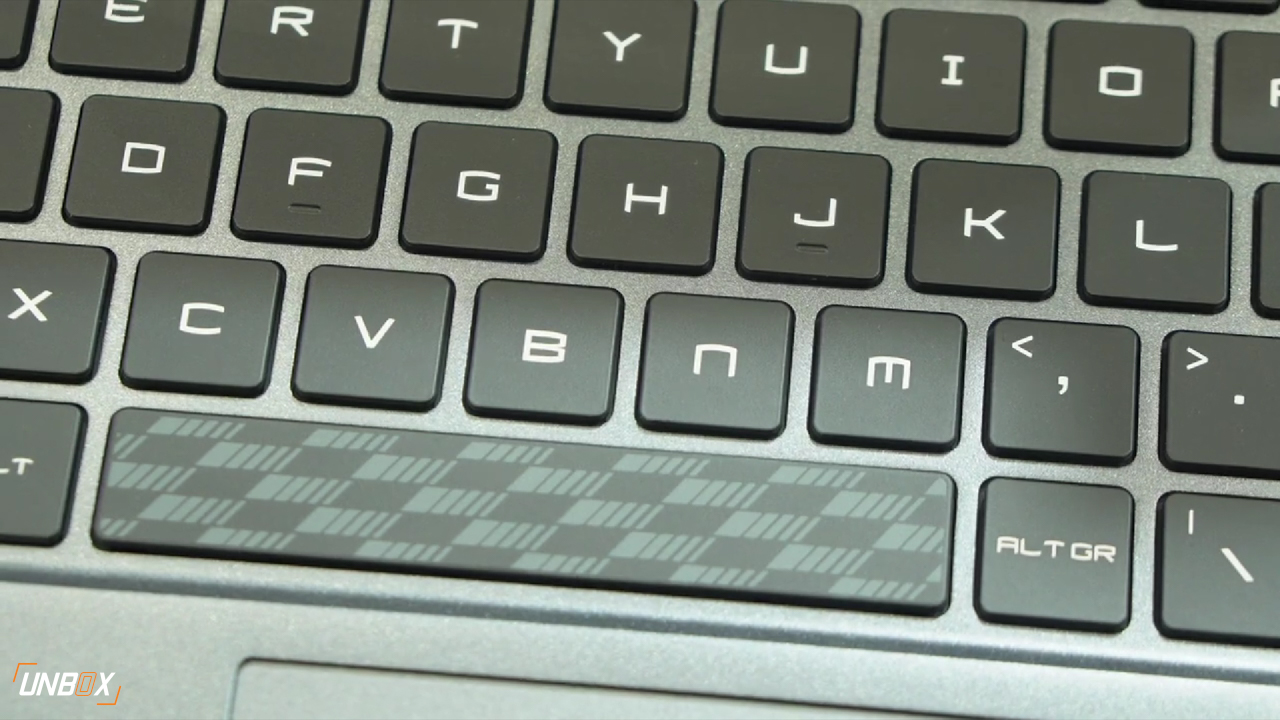 Being a partnership with Mercedes-AMG Motorsport, the space bar gets a nice checkered graphic to remind you that this version of the Stealth 16 is all about delivering top-notch performance.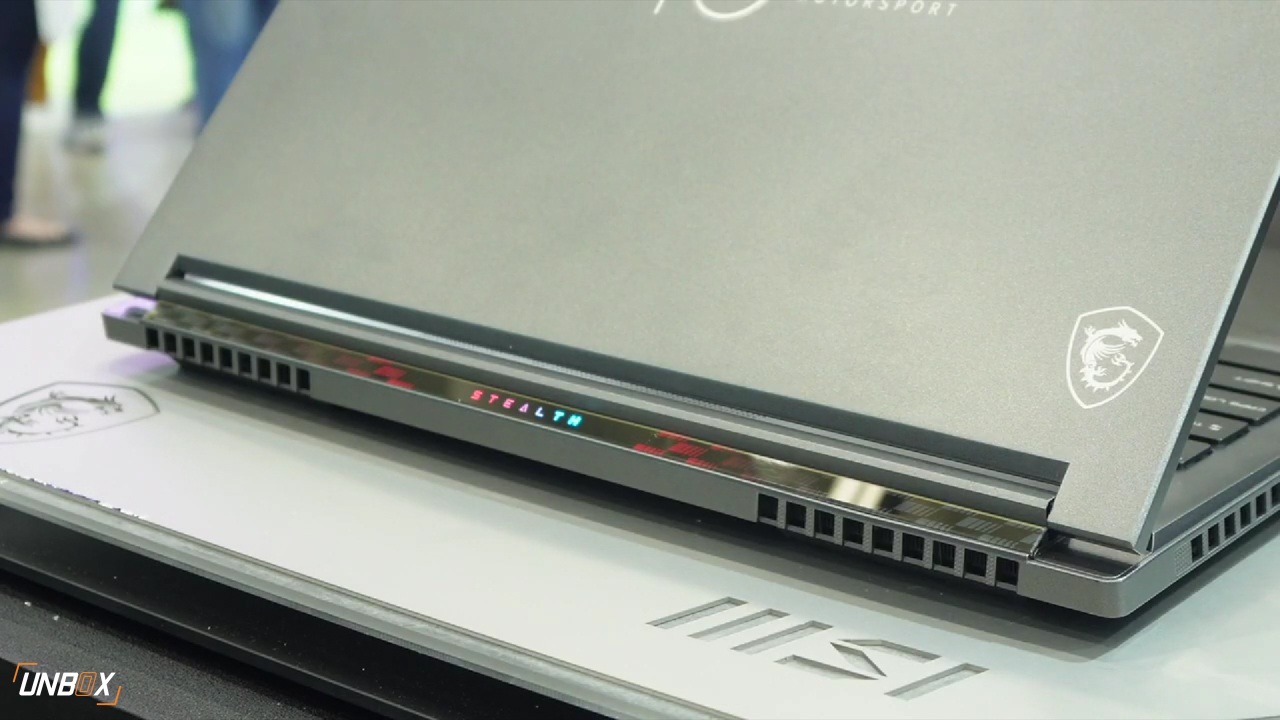 Internals
Since the partnership is all about performance, MSI did not scrimp on the internals of the Stealth 16 Mercedes-AMG. Configuration options include a Core i9-13900H processor, up to an RTX 4070 laptop GPU, up to 64GB of DDR5 RAM, and up to 2TB of PCIe 4.0 SSD storage through its two slots. Those are arguably the best set of internals you can ask for in a gaming laptop–especially something like the Stealth 16 that's not as bulky as other gaming laptops.
Keeping the lights on in this behemoth is a 4-cell 99.9wHr battery, which is the highest capacity that's allowable in planes. Topping up the battery is done using a 240w charging brick, though you can charge the Stealth 16 Mercedes-AMG via 100w USB-PD.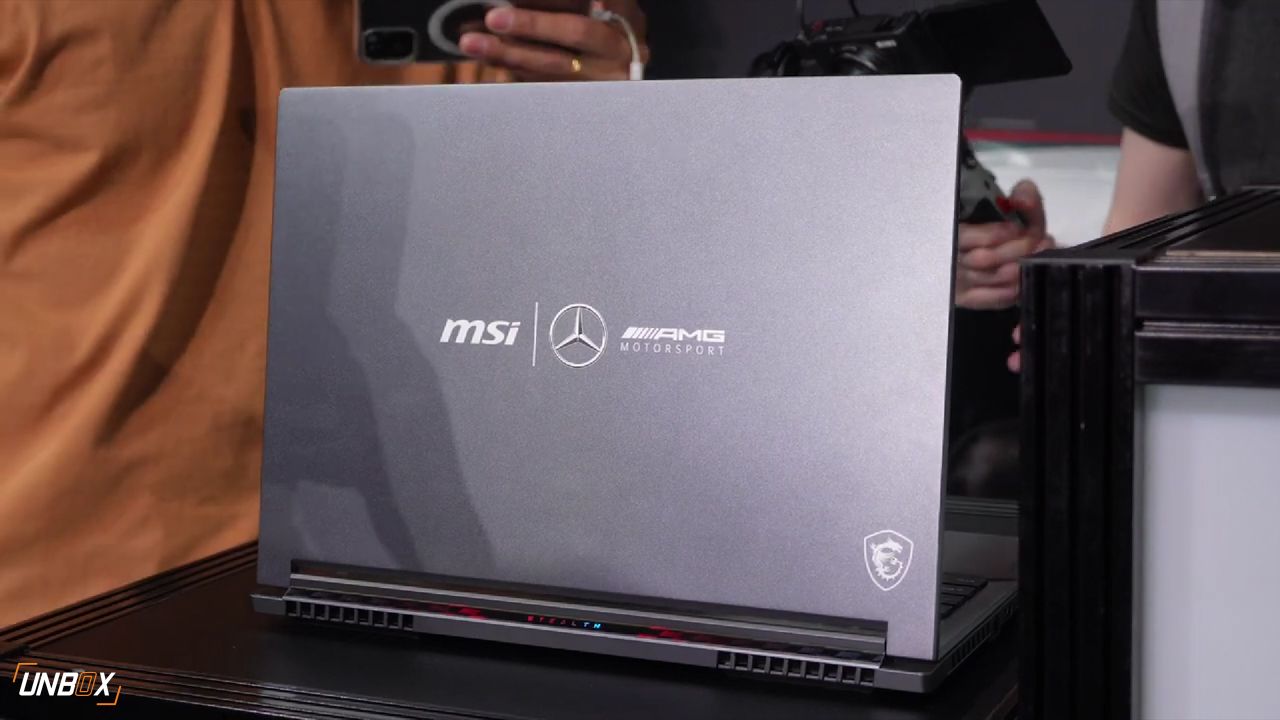 Wrap-up and initial verdict
The Stealth 16 Mercedes-AMG Motorsport is an excellent showcase of MSI's partnership with the legendary motorsport team, and the branding is spot on with what the gaming laptop has to offer. Being targeted towards a "luxury" audience, the Stealth 16 Mercedes-AMG is not going to be cheap: in the US, it will be priced at €3,299, or around Php 198k when converted. While it is going to be a pricey laptop, the Stealth 16 Mercedes-AMG does come bundled with accessories that include Mercedes-AMG-branded mouse, mouse pad, USB drive, and a carrying case.
There's no word yet if Stealth 16 Mercedes-AMG will be made available in the Philippines, but expect MSI to bring only a limited number of units should they do so.