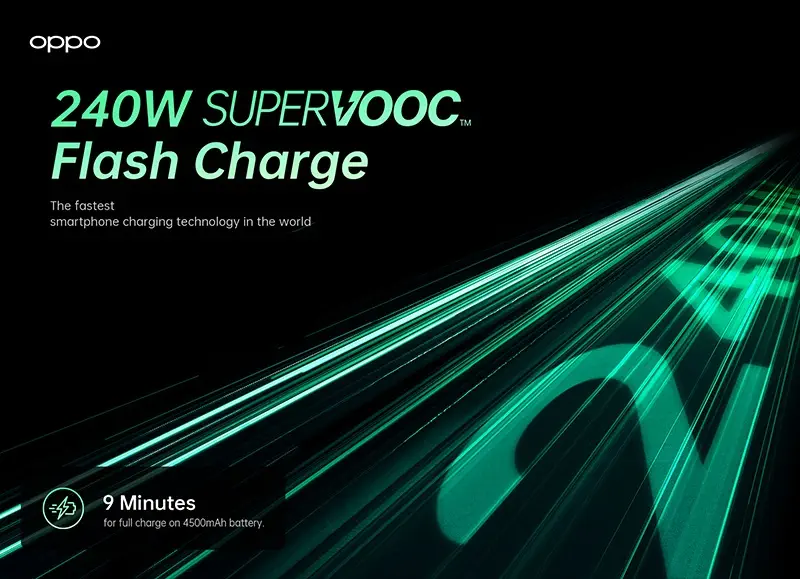 In the race for faster (and safer) charging speeds, OPPO wants to stay on top as it announces its 240w SuperVOOC Flash Charge solution, which is touted as "the fastest smartphone charging technology in the world.
The new SuperVOOC solution is made possible with new USB-C specs that allow for up to 240w USB-PD using the Extended Power Range (EPR) protocol.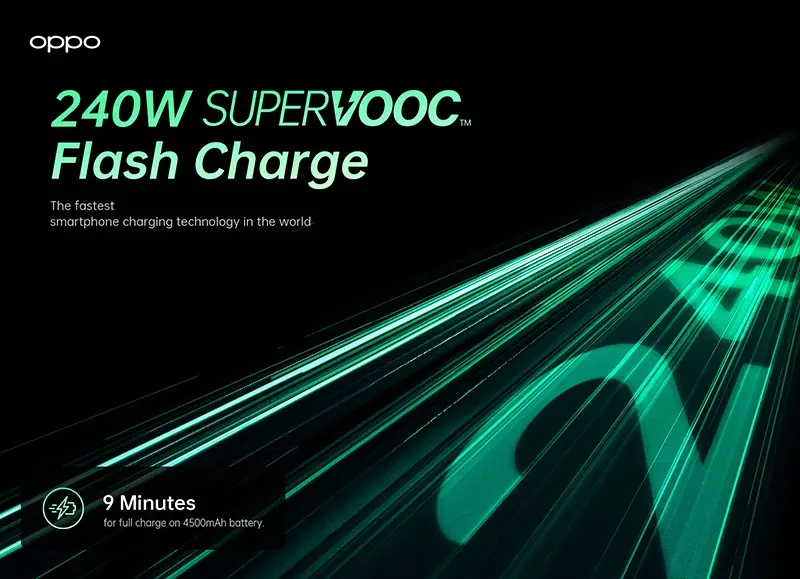 The new charging solution is an evolution of its 125w Flash Charge solution that was announced back in 2020. This time around, OPPO demonstrated that its new 240w SuperVOOC solution can top up a 4500mAh dual-cell battery from flat to 100% in 9 minutes, which is simply crazy fast.
While the 240w SuperVOOC solution is more of a concept feature, OPPO has a production version with a 150w SuperVOOC solution that can top up a 4500mAh battery to 100% in 15 minutes.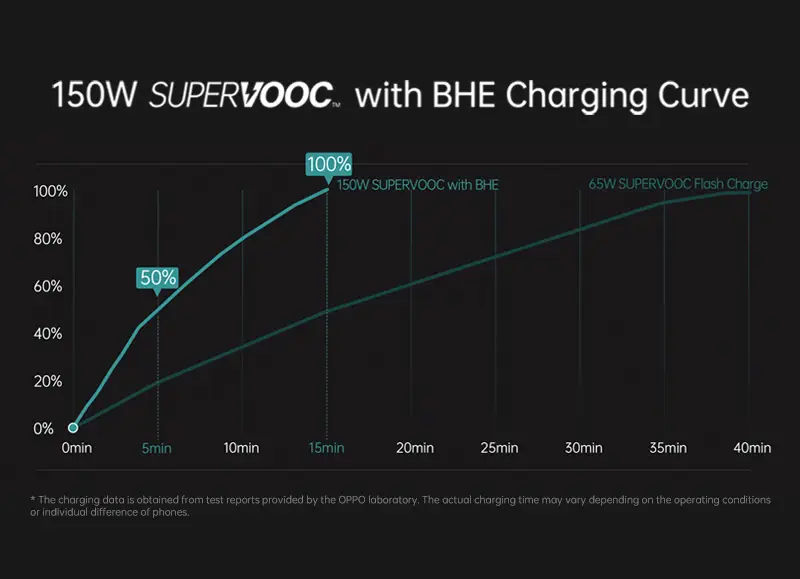 Unlike the 240w solution, the 150w version has OPPO's Battery Health Engine (BHE) charging curve that further optimizes charging speeds to increase the battery's longevity. With this technology, OPPO claims that it can keep the battery performing at 80% of its original capacity in as many as 1600 cycles. That's double the industry standard of 800 cycles.
As a feature ready to be deployed later this year, OPPO revealed that the first phone to use its 150w SuperVOOC solution will be select OnePlus phones coming this second quarter.
Comments (1)