Initial Verdict: realme gives us yet another phone to choose from for folks who want to jump in on 5G in the mid-range segment via the realme 8 5G for the Philippines. Aside from its 5G capability, you're also getting a good set of features with it, though we'll have to wait for their price reveal to see if this new entry is going to be worth it.
Pros
Toned down design
5G capabilities
Cons
Charging Speeds Could be Better
Yes, folks. Realme is at it once again. They've had release after release lately but due to be launched in the Philippines very soon is their affordable, mid-range device — the realme 8 5G. What does this device have to offer us? Let's dive into the unboxing.
Unboxing and Packaging Contents
No surprises here. The realme 8 5G comes in the company's signature yellow box with the model name clearly shown upfront and a list of its key specs on the back.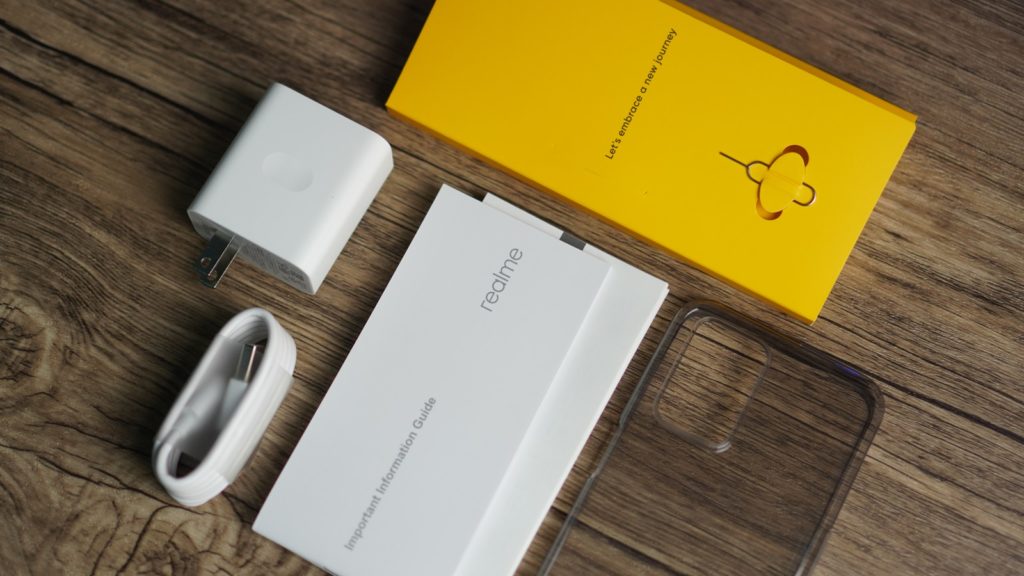 Open it up and you get all the usual accessories that we get from the yellow brand along with the phone itself. Aside from that, you have the standard set of documents, SIM ejector tool, jelly case, charging brick, and charging cable.
Design and Display
The first thing you'll notice is compared to its siblings in the 8 series, this has been toned down in terms of design. No "Dare to Leap" slogan emblazoned on the back of the phone and, while some of you may have liked that touch, we appreciate the simplicity with this device.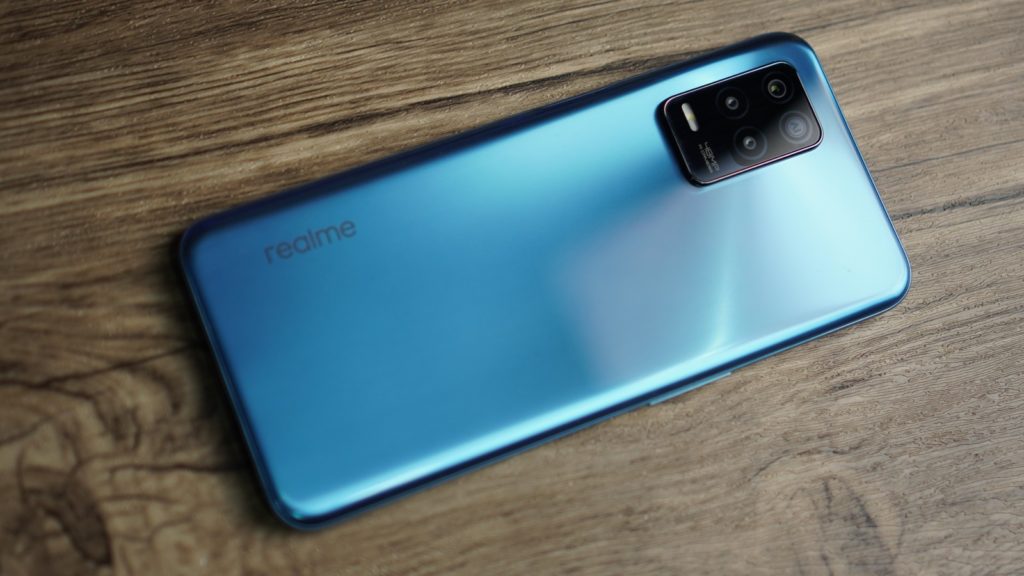 The realme 8 5G is primarily made out of plastic and has a glossy finish. It comes in two color options: Supersonic Blue, which is the one that we have with us, and Supersonic Black. There's no two-toned or variance in terms of texture with this device but there is the familiar sunburst pattern that emanates from the device's camera array.
Due to the materials they used for this device, it also means that it's quite light; weighing in at only 185 grams. It feels good to hold in the hand but the included case should provide you with a better grip.
As far as buttons and ports go, you're getting pretty much the same layout with the power button on the right side. It also doubles as your fingerprint scanner.
The volume rocker and access to the triple-slotted SIM tray are on the left.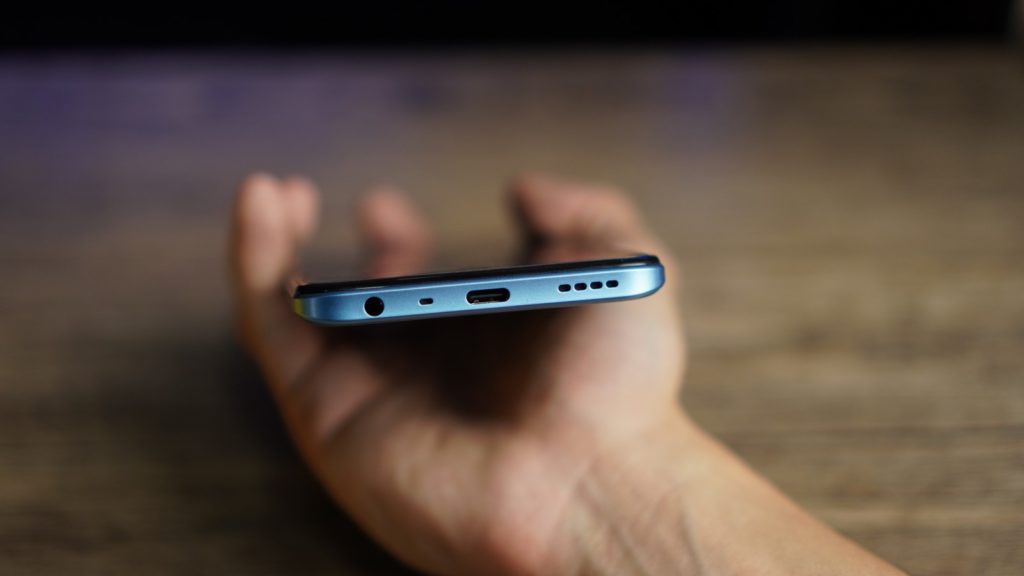 On the bottom, you have the headphone jack, a microphone, USB-C port, and a speaker grille.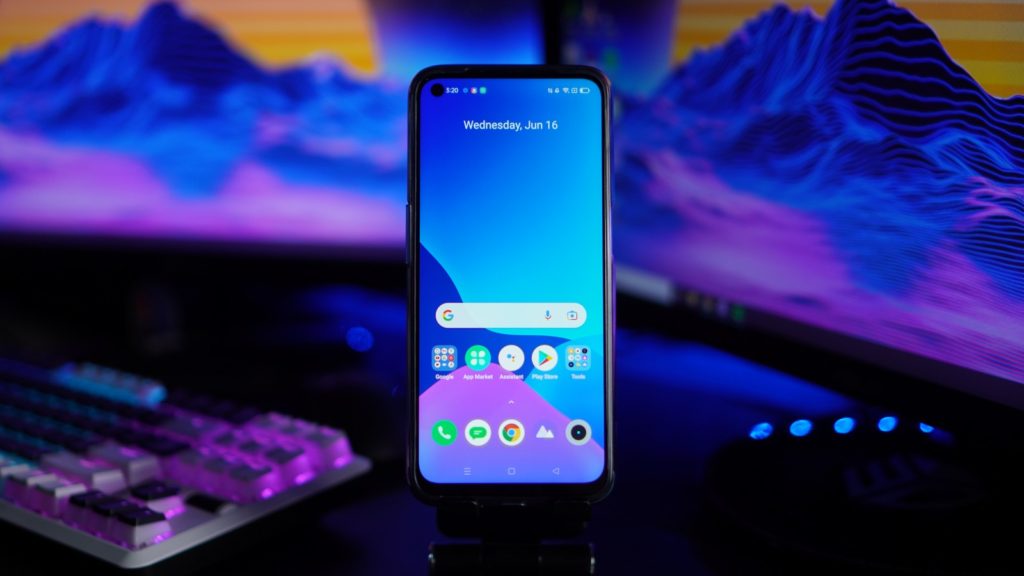 The screen of the realme 8 5G measures in at 6.5-inches and they went with an IPS LCD panel for this one. The resolution is at Full HD+ or 1080 x 2400, giving you a pixel density of 405 pixels per inch, and the refresh rate is capped at 90Hz for a slightly smoother experience when navigating through your device.
As far as our first impressions go, the screen does look decent and is up to par with similar devices that have the same setup but we are noticing a slightly better contrast ratio than normal. The audio is pretty much what you would expect from a mono setup but at least you do have the option to use wired headphones with this device should the need arise.
Cameras
For the cameras, the realme 8 5G has a total of 4. You've got a 16-megapixel front shooter that's housed in the punch hole on the upper left hand corner of the screen. On the back, you have a 48-megapixel camera, a 2-megapixel macro, and 2- megapixel black and white portrait lens.
Here are a couple of snaps we've taken so far.
Performance and Battery
For their newest entry, realme has chosen to go with a Mediatek Dimensity 700 5G processor. This is paired with 8GB of RAM and 128GB of storage, which is expandable up to 1TB should you need the extra room. To my knowledge, we're only getting one configuration for this device as well.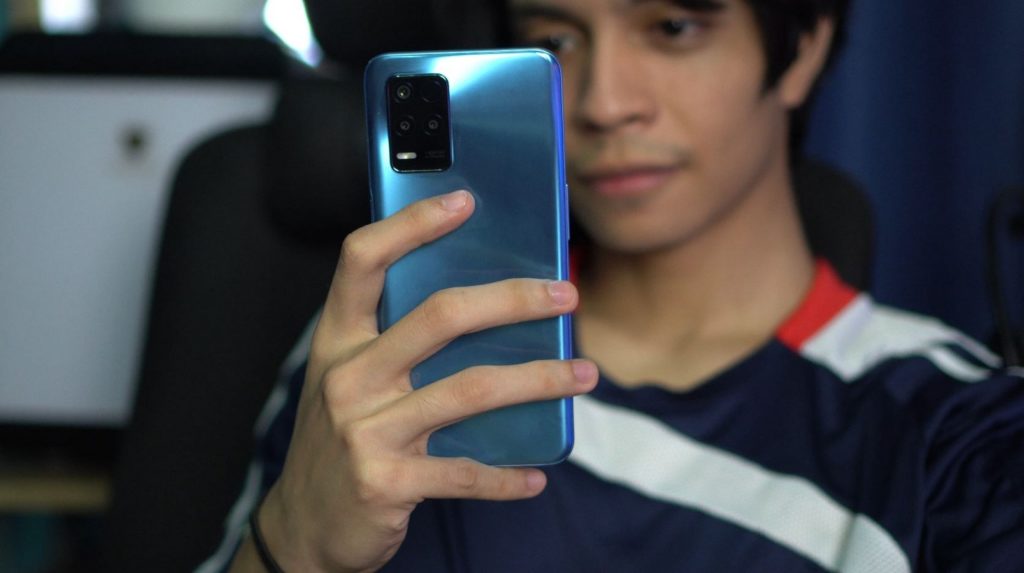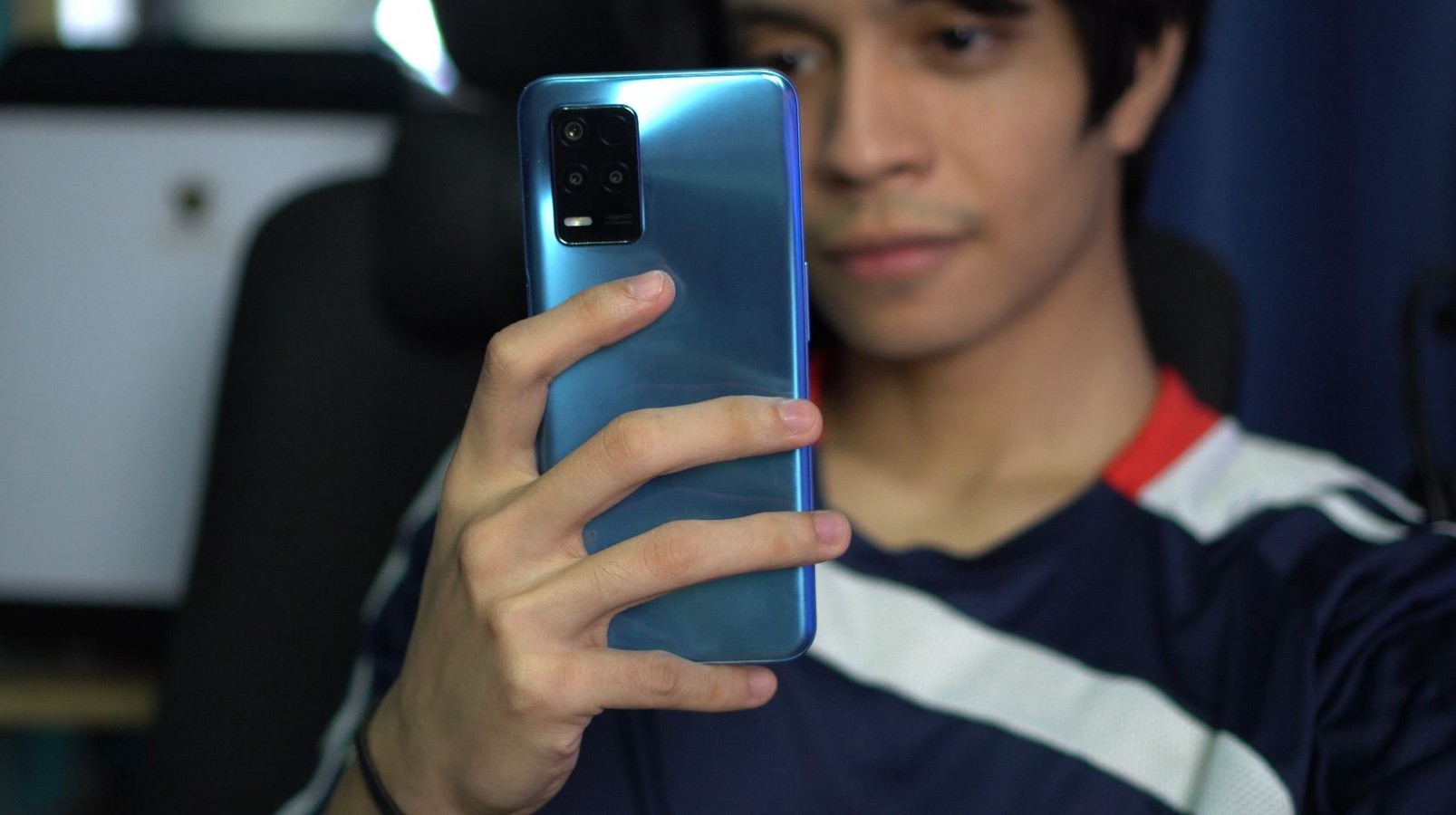 So far, the processing package has been keeping up with us given that we've only just started using this device but it should be enough for surfing the web, thumbing through your social media feeds, and going down the Tiktok or YouTube rabbit holes in the middle of the night. We haven't gamed on this device extensively yet but it should be safe to assume that gaming on this at medium settings should give us a decent experience.
As for battery life, the realme 8 5G has a 5000mAh battery that should provide you with enough juice to last at least a day and a half of moderate use. Sadly, charging speeds have been capped at 18w for this device, which isn't bad but we were expecting to spend less time with the phone plugged into the wall outlet.
Wrap Up and Early Verdict
The realme 8 5G has a pretty solid set of features and, if you're part of their community that's been waiting to pull the trigger on a 5G ready phone, this could be the upgrade that you've been waiting for. Of course, there's more testing to be done to see if it's up to snuff so you may want to stay tuned to the website in the next few days for the full review.
Realme 8 5G Price and Availability Philippines
As of writing this article, realme has yet to reveal the local pricing for the realme 8 5G yet and on what online platforms it's going to be available on. We'll update you as soon as news breaks on their Livestream launch for this device on June 24.
Comments (2)