Just like OPPO and Xiaomi, realme is exploring new charging technologies that should make topping up better and more efficient. Beyond fast charging speeds for both wired and wireless, realme is set to debut a magnetic wireless charging solution with the realme Flash.
In a post shared by realme, the brand revealed a silhouette of the Flash, which corroborates from GSMArena's exclusive report about the upcoming charging tech.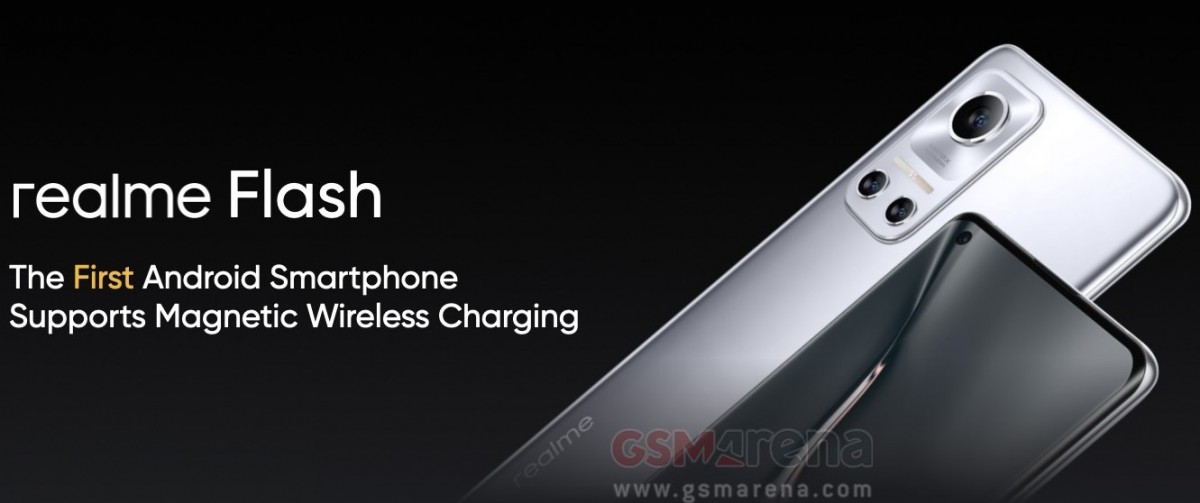 For the phone itself, it appears to be a flagship with its curved display, single punch-hole, and a triple rear camera setup that has a large main rear camera.
realme has yet revealed any details about the Flash, but GSMArena reports that it will have a Snapdragon 888 processor that is paired with 12GB RAM and 256GB internal storage, along with Android 11-based realme 2.0. The key feature of the Flash is its magnetic wireless charging solution that is called MagDart.
Unlike Apple's Magsafe solution for its iPhones, the MagDart module connects via USB-C and is bigger than the Magsafe module since it has a fan to keep thermals stable. The puck is said to charge at 15w, but GSMArena's sources claim that it can go beyond that.
We should know more about MagDart and Flash soon, as realme sent us an invite for an August 3 event involving the brand's Magnetic Innovation Event. We should know by then more details about MagDart and how it will change the way wireless charging is done on Android phones.
Comments (0)