240w: that's the charging speed of the realme GT3, making it the fastest commercially-available smartphone in the world. Unveiled at MWC 2023, the realme GT3 is the brand's latest flagship offering, having features that make it a compelling flagship killer.
We used the realme GT3 for a few days in Barcelona, and here are our thoughts on the brand's top-end offering:

How does the realme GT3 look and feel?
It does look AND feel premium despite only using a plastic frame. The GT3 comes in either white or black, and our review unit is the former. We like the appeal of its frosted glass finish that complements the large camera module that's decked in black.
Beside the camera module is a decorative Snapdragon 8+ Gen 1 chip that's placed underneath tinted plastic. Surrounding it is a C-shaped RGB lighting. It lights up when you charge the phone or when you receive the notification, and it can display 25 different colors depending on your customization preferences.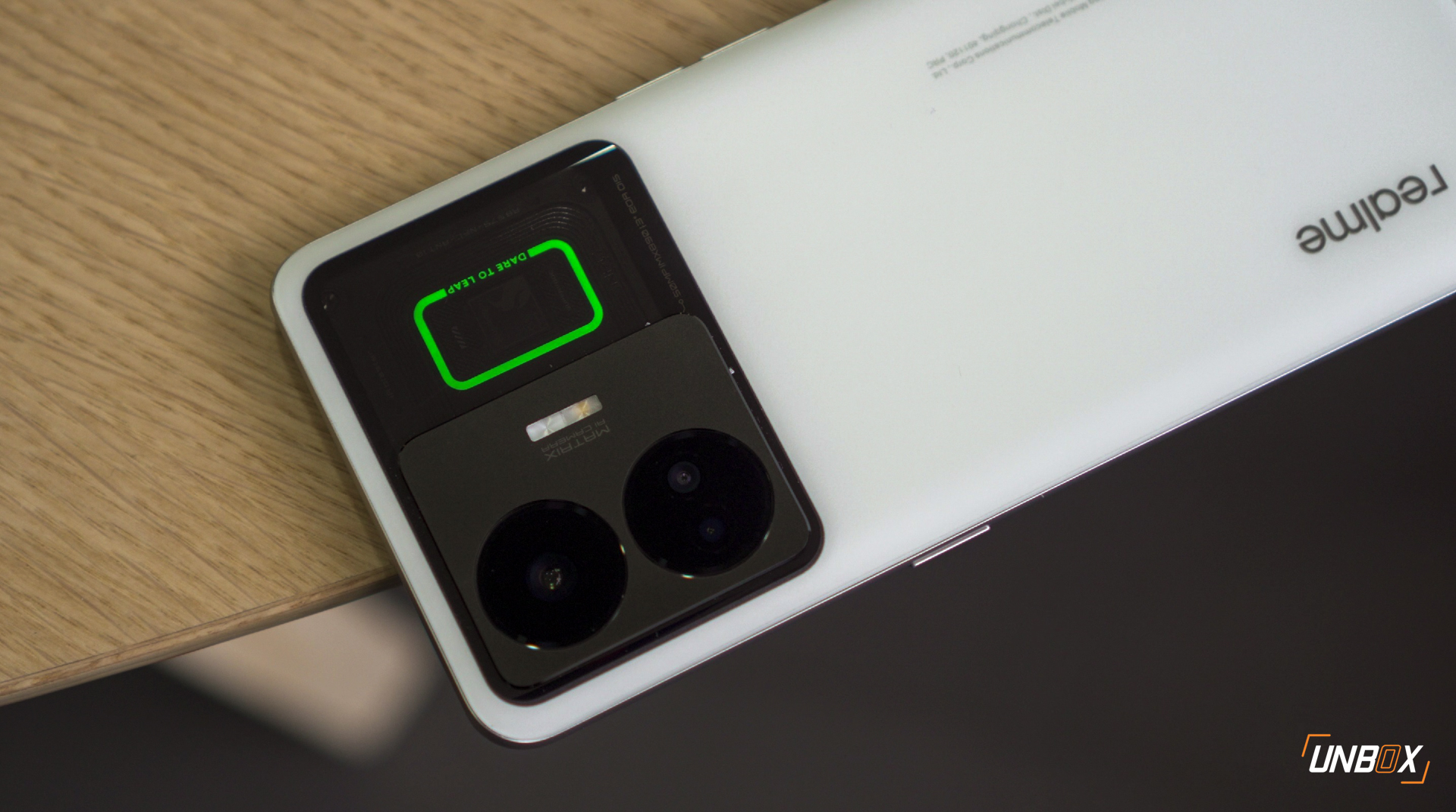 Save for that added detail for the RGB lighting, the overall design of the GT3 is typical of what you expect on a realme device. That includes the button and port layout, where you don't have space for the headphone jack and MicroSD card slot.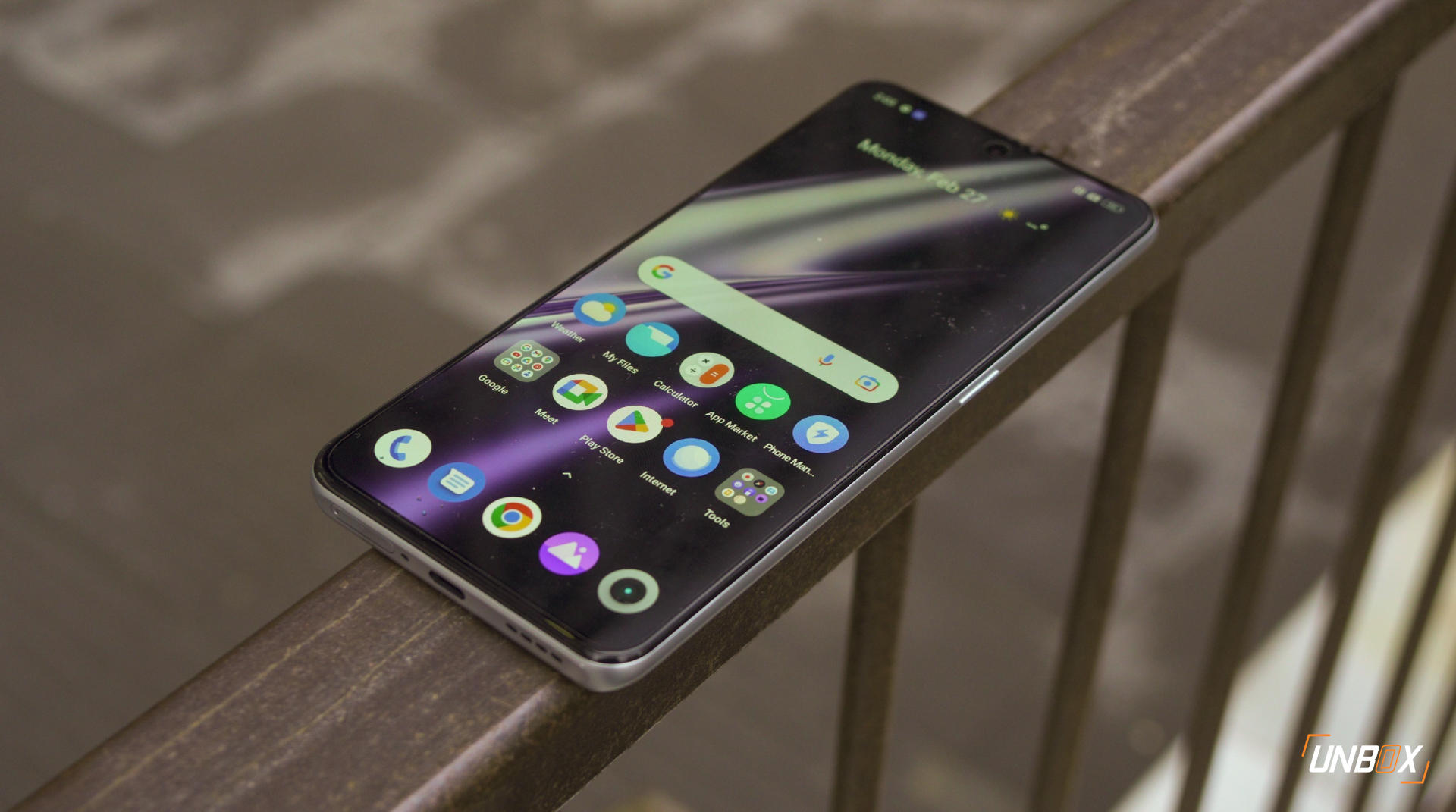 Is the realme GT3's display any good?
If sure fits the bill as flagship-grade. The flat panel is a large, 6.74–inch AMOLED variety that supports 10-bit color. It has a rather uncommon 1.5k display resolution, along with a 144hz refresh rate, 1400nits peak brightness, and support for Dolby Vision and HDR10+
During the brief time we were using it, the GT3's panel can be easily seen even under direct sunlight thanks to its high maximum brightness range. Colors are punchy and vibrant, but they don't match the quality of more expensive flagship phones, which is understandable.
As a flagship device, the GT3 comes with stereo speakers and an in-display fingerprint scanner–two must-have features for any high-end phone.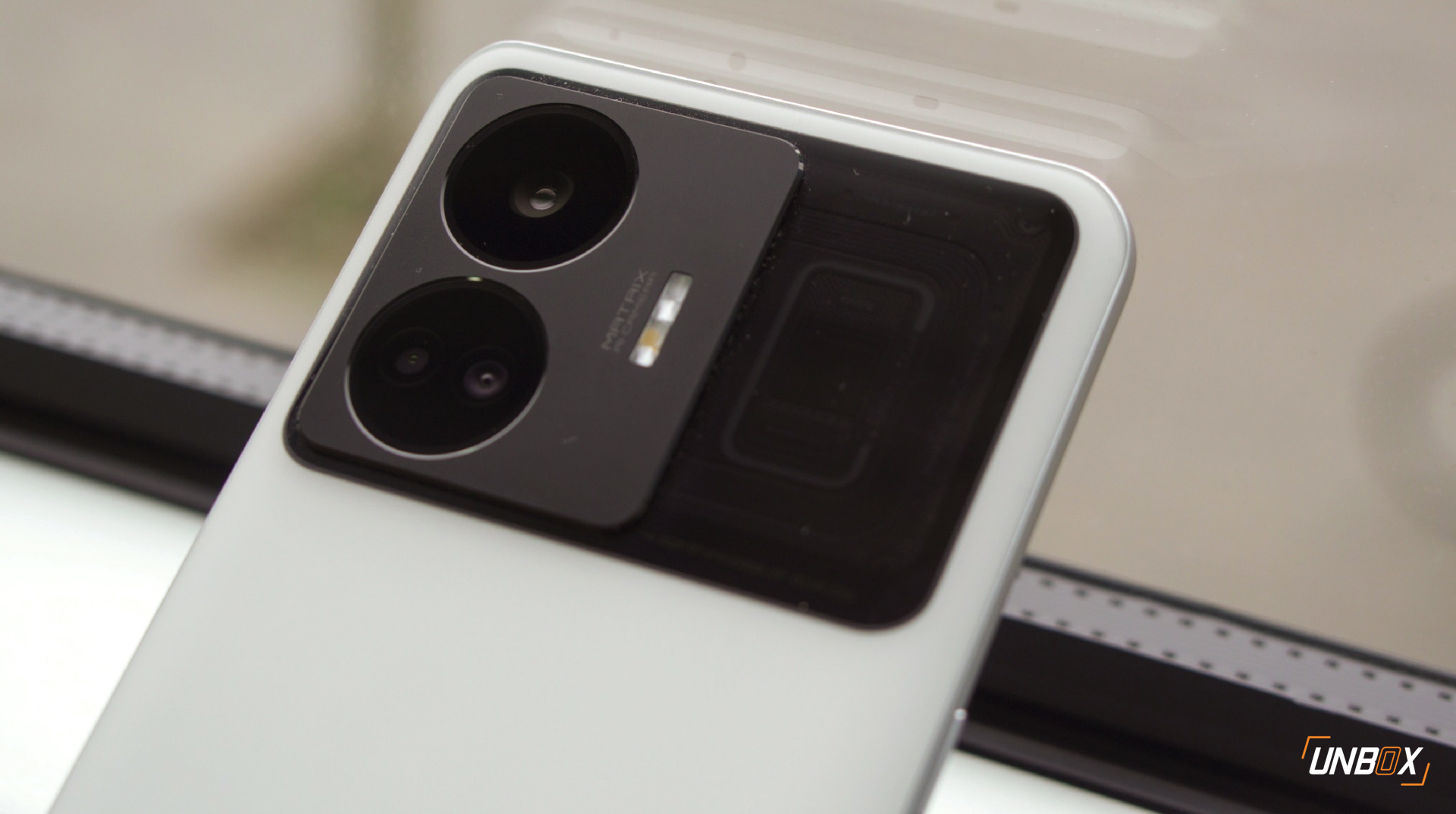 Do the realme GT3's cameras deliver flagship performance?
It does–as far as you focus on the 50-megapixel IMX890 main camera. Beyond the main camera, the GT3 has an 8-megapixel ultra-wide camera and a 2-megapixel microscope camera. We don't know why realme added a 2-megapixel filler camera despite the GT3 being positioned as a flagship device—we wished that they swapped that for something more useful like a telephoto shooter.
We only had a few days to try out the realme GT3's cameras in Barcelona. But based on the snaps that we took, the IMX890 main camera packs a lot of potential. While they are not flagship-tier quality, the photos look great: colors are very balanced, and there's a lot of detail that's preserved in the images we took.

How powerful is the realme GT3?
It's very powerful–even if it "only" uses a Snapdragon 8+ Gen 1 processor. Despite using last year's flagship chip, the GT3 offers a lot of power to rival even more expensive offerings this year. Our review unit came with 16GB LPDDR5X RAM and 256GB UFS 3.1 storage, which is enough for the needs of most casual users. For power users though, realme will be offering a GT3 variant that has a whopping 1TB of storage.
The decision of using a previous-generation flagship chip helped in reducing the costs of assembling the GT3, and to be honest, you'd barely feel the difference between using a phone with a Snapdragon 8+ Gen 1 to one that uses the newer Snapdragon 8 Gen 2.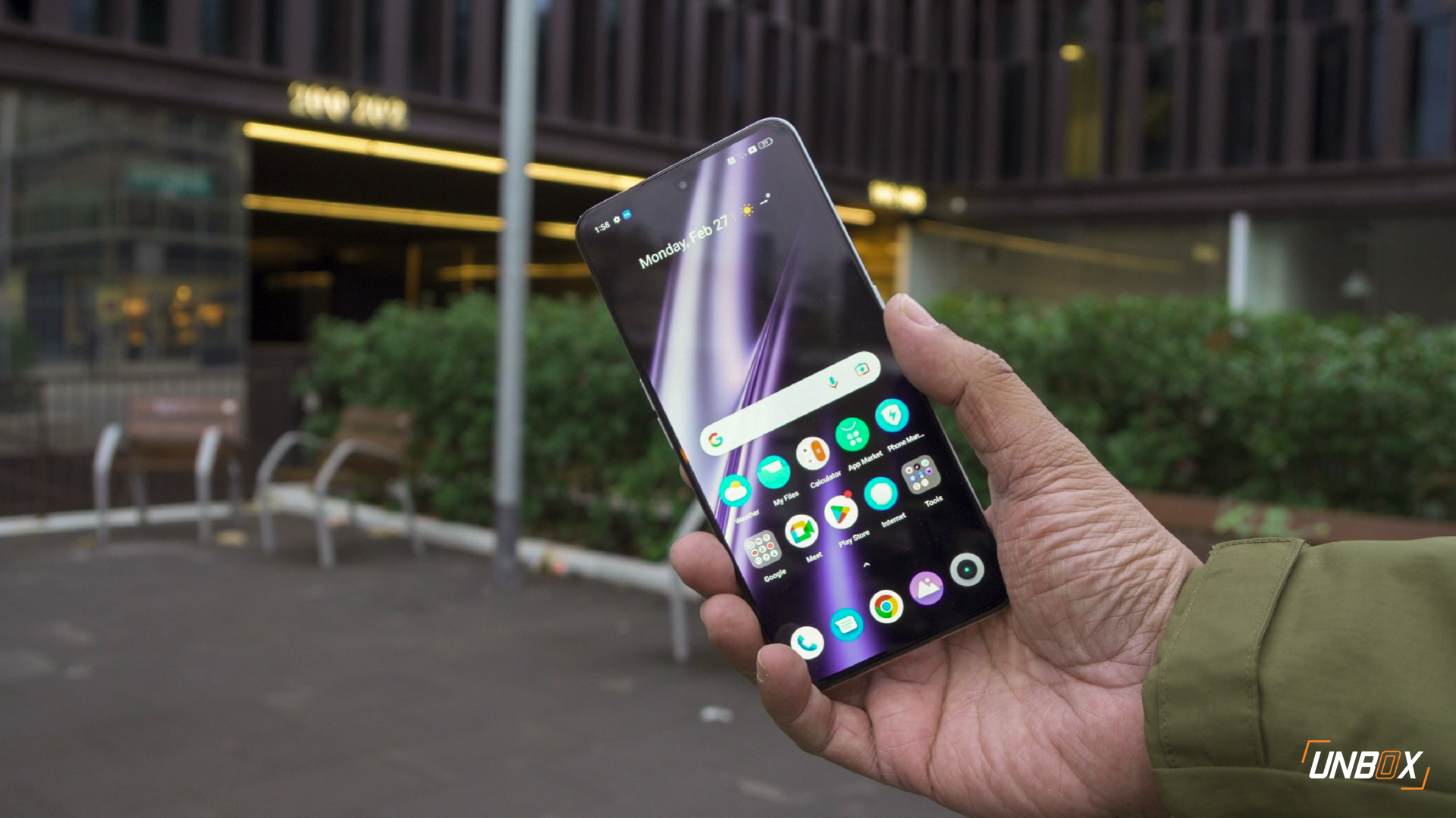 The realme GT3 comes with Android 13-based realmeUI 4.0 out of the box, and the UI looks much cleaner and nicer compared to previous iterations. We even poked fun at the fact that it feels like we're using a OnePlus phone since the UI does scream OxygenOS to us. It's a very welcome change for us, and we hope this sleeker UI look trickles down to the rest of realme's 2023 lineup.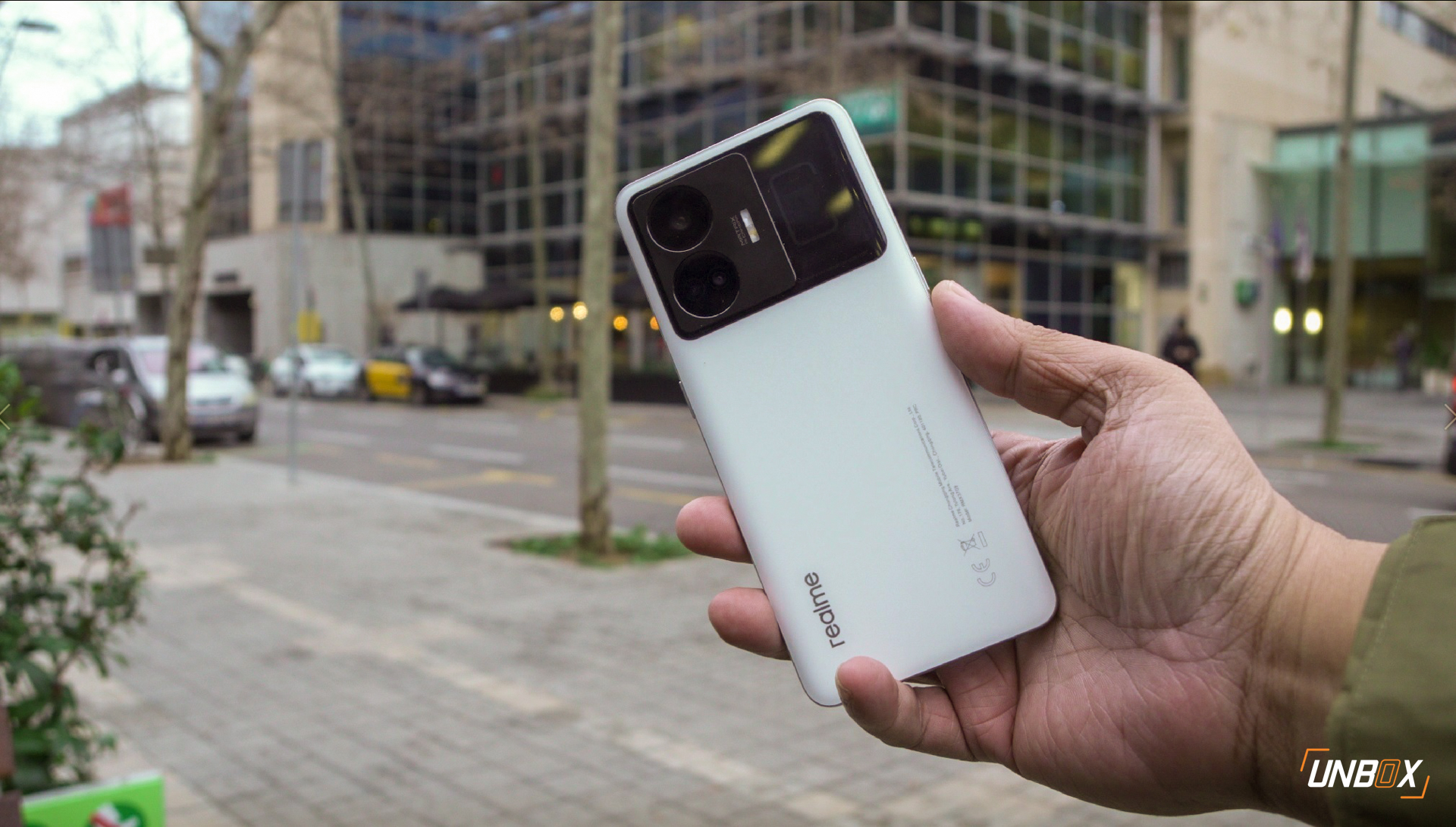 How crazy is the 240w charging?
It IS crazy. While the GT3 has a slightly smaller battery at 4600mAh, the 240w charging it supports is really insane—AND works as advertised. We managed to get our review unit from 5% to 20% in just one minute and 15 seconds, which is significantly faster than any other phone currently in the market. The GT3 is definitely on top when it comes to charging, as 240w is the current maximum speed for current USB-PD standards.
Do note that you will need to use the included 240w charging brick and the custom 12A USB-C cable to take advantage of those insanely high charging speeds.
With charging speeds THAT fast, it's understandable that people will be concerned as to how safe it is. realme explained to us that they have optimized the GT3 to handle 1600 charge cycles before the battery capacity goes down to 89%. That's double the charge cycle of any phone, and ensures you that the GT3 should last you for several years.
Aside from having a TUV Rheinland certification, the realme GT3 has a suite of AI smart charging capabilities that help in maintaining the phone's battery health through multiple consecutive fast charging cycles.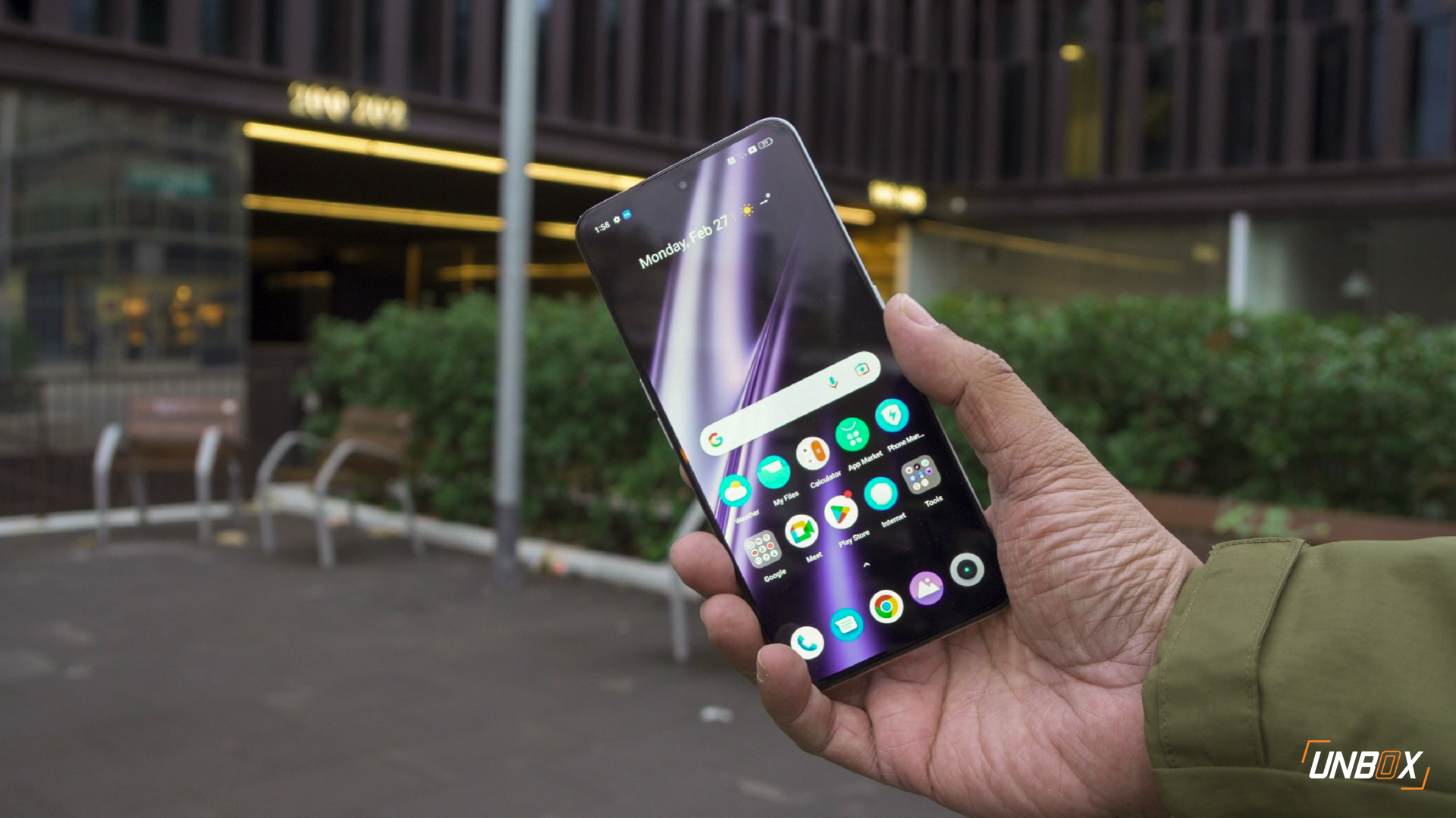 Should you consider the realme GT3?
You should! The realme GT3 is a well-balanced flagship killer for 2023, and even if it has its fair share of setbacks–plastic frame, so-so ultra-wide and microscope cameras, and last-gen processor–it is a solid one thanks to its groundbreaking 240w charging solution.
The GT3's internals are still very powerful for a 2023 flagship killer, and its main camera does deliver the goods as well. Its a good statement for realme in its presence at MWC 2023, and it shows that they have a number of exciting products to showcase for the rest of 2023.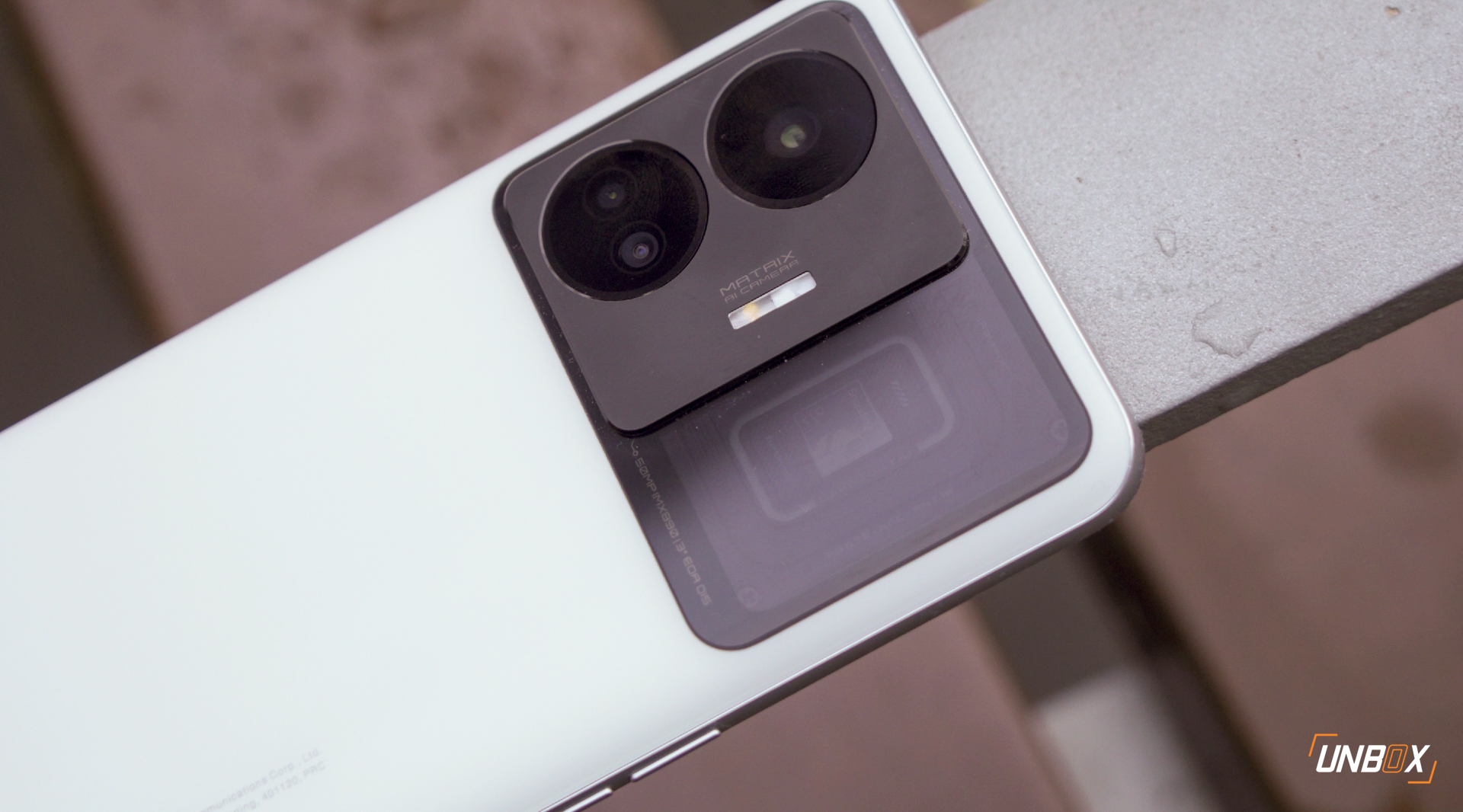 How much is the realme GT3?
The realme GT3 has a starting price of $649 for the 8GB/128GB variant, which translates to around Php 36k when converted. We don't know if realme will bring the GT3 to the Philippines, but we expect realme to give it roughly the same starting price should we get an official local launch.