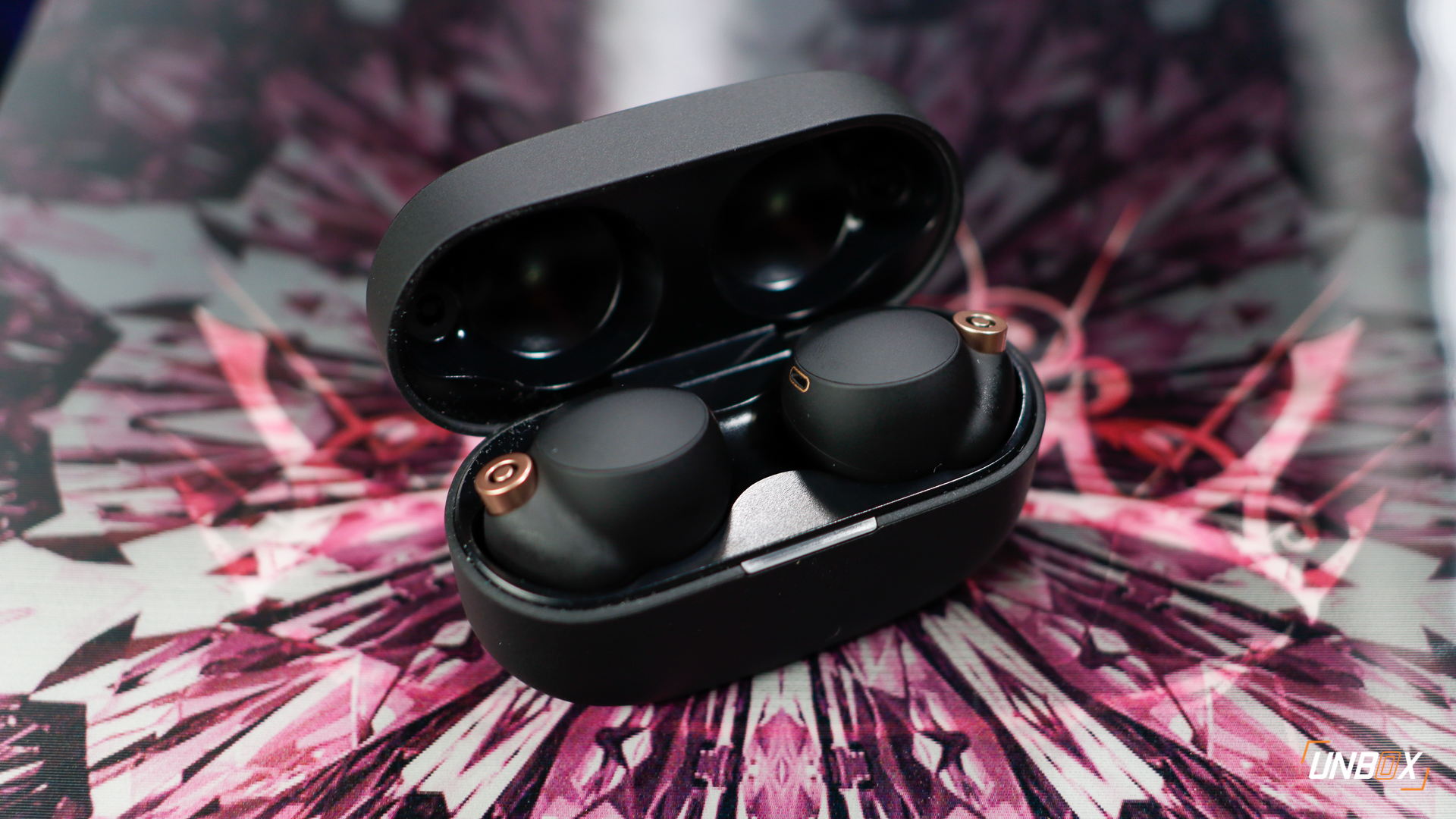 With everyone working from home, picking a great pair of TWS earbuds has never been more important. Aside from using them for music or when you're working out, TWS buds are now essential WFH tools, especially when you attend one Zoom meeting after another during your workday. And while there's nothing wrong with buying a budget pair (the under Php 5K price bracket is a great sweet spot), you might want to consider top-end buds like the Sony WF-1000XM4. which the company is offering in the Philippines. As a successor to the WF-1000XM3 from 2019, Sony incorporated a couple of important upgrades to the WF-1000XM4 to make it even better.
They may be expensive at Php 13,999, but you are getting your money's worth with the WF-1000XM4 for the sheer number of features it has to offer. In fact, we can't think of a pair of similarly-priced TWS earbuds that can match everything that the WF-1000XM4 has to offer.
So what makes the Sony WF-1000XM4 the best pair of TWS earbuds in the Philippines if money is not an issue? Let's get into the nitty-gritty: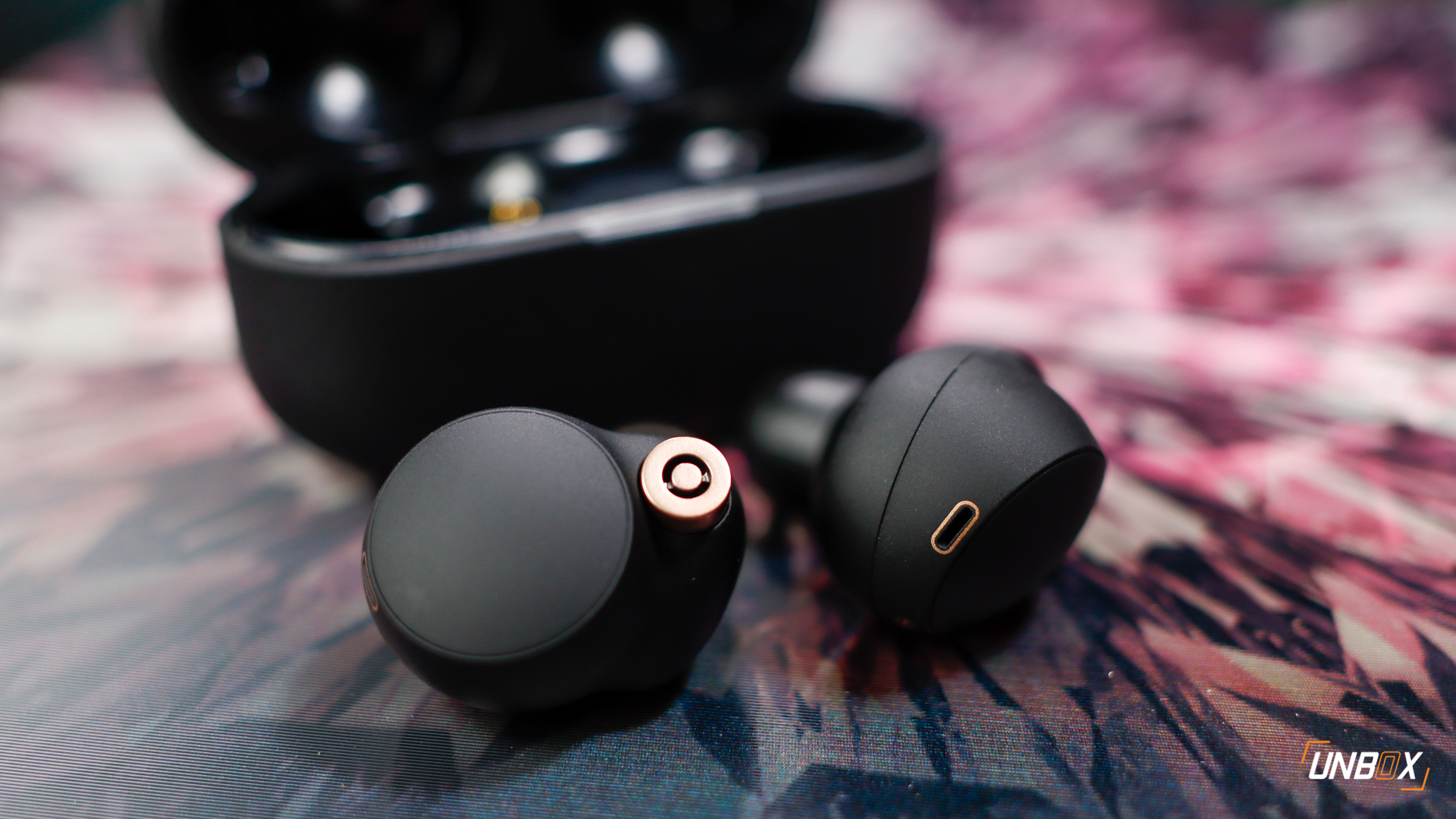 Unique, premium design
Despite appearing to be slightly bulkier than their predecessor, there's no question that the WF-1000XM4 has a design that is not like your typical run-off-the-mill pair. The circular touch control pads, the oval vents, and the circular grille make the WF-1000XM4 look like a miniaturized version of Sony's renowned WH-1000XM4 headphones. They also scream premium when it comes to fit and seal with their use of memory foam polyurethane ear tips that conform nicely to your ears when wearing them. Memory foam offers a more personalized fit than typical silicone ear tips, and they can easily adapt to all types of ears.
If the pre-installed pair does not suit you, Sony included two pairs of memory foam polyurethane ear tips so that you have more options to choose from. One of the main criticisms with the WF-1000XM3 was its lack of an IP rating, and Sony thankfully gave an IPx4 rating on the WF-1000XM4, making these premium TWS earbuds usable for sweaty workouts and in situations where the earbuds may face water splashes.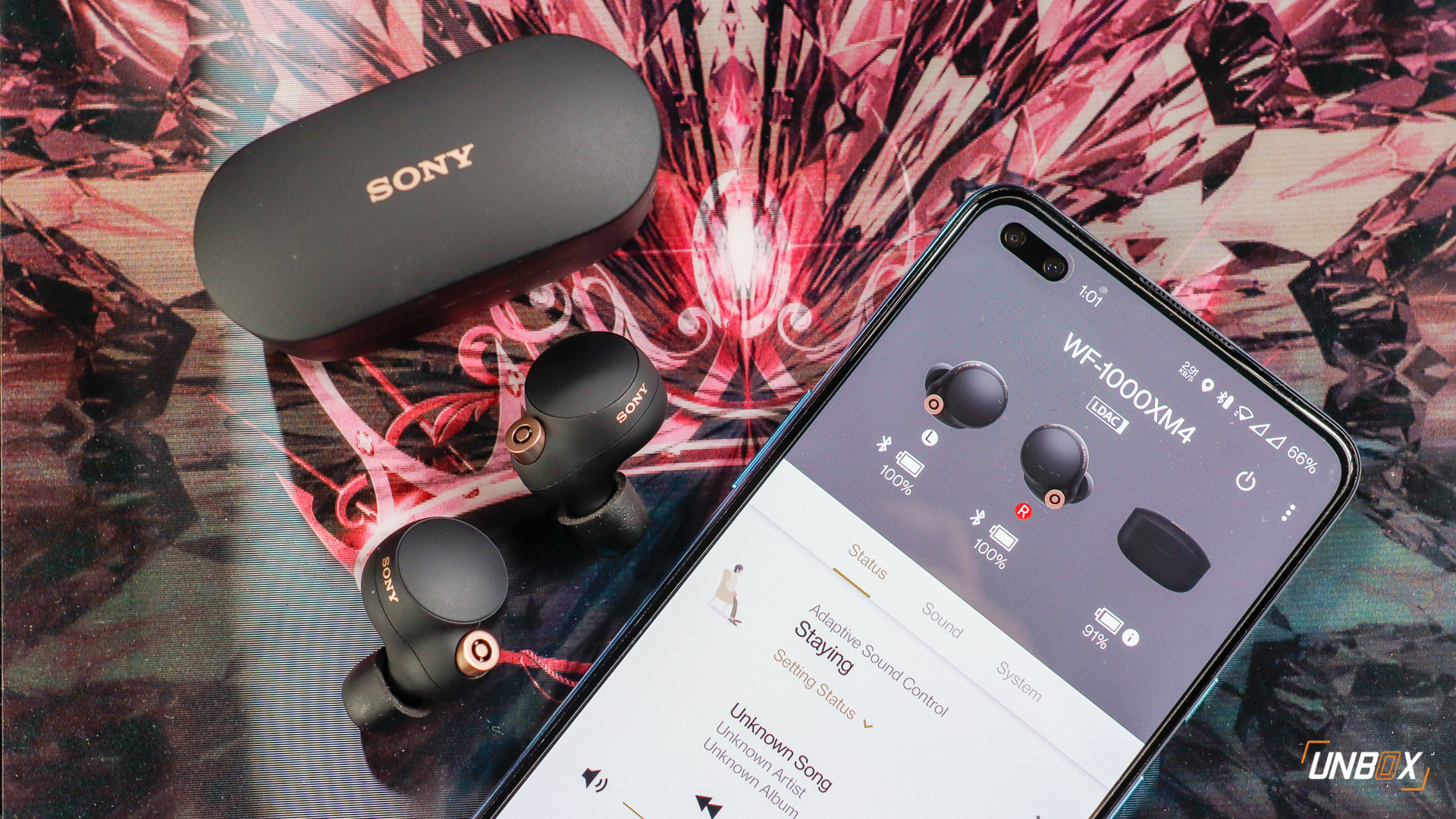 Comprehensive companion app
Having a good companion app is a must-have for any high-end pair of TWS earbuds, and the Sony Headphones app offers the broadest set of customization options we have ever seen. We're not just talking about the usual stuff like remapping touch controls or firmware updates here: the Headphones app also has settings for adjusting its Noise Cancellation and Ambient Mode strength manually or via the WF-1000XM4's Adaptive Sound Control System, along with an equalizer for tweaking the soundstage according to your preferences, auto-pause/auto power-off settings, LDAC toggle settings, and customization for the WF-1000XM4's one-of-a-kind speak-to-chat feature.
Best in class sound quality
Don't look down on the WF-1000XM4's 6mm drivers: while they may be smaller than usual, they deliver a stellar soundstage that's expected from a premium pair of TWS earbuds. Thanks to Sony's V1 processor and its use of the brand's LDAC codec, the WF-1000XM4 delivers a spectacular soundstage that blows away the competition including the AirPods Pro. Aside from its wide and detailed soundstage, the WF-1000XM4 is one of the few TWS earbuds to have a flexible equalizer setting to suit everyone's sound preference. During my time with them, I found the bright equalizer preset as the best setting while listening to new albums from CHVRCHES, Kanye West, and Drake, along with some of my favorite KPop tracks.
For all of my TWS earbuds reviews, I stream my Spotify music at the highest bitrate possible (which is 320kbps MP3). Comparing LDAC to other codecs like aptX (and its different iterations), AAC, and SBC, noticing the benefits of LDAC is only evident on a number of songs—particularly those that deal with a complex set of instruments and beats. The same applies to Apple Digital Master tracks (which have a 256kbps bitrate using the Apple AAC codec) I've purchased on iTunes store, where I noticed a slight difference in overall audio quality.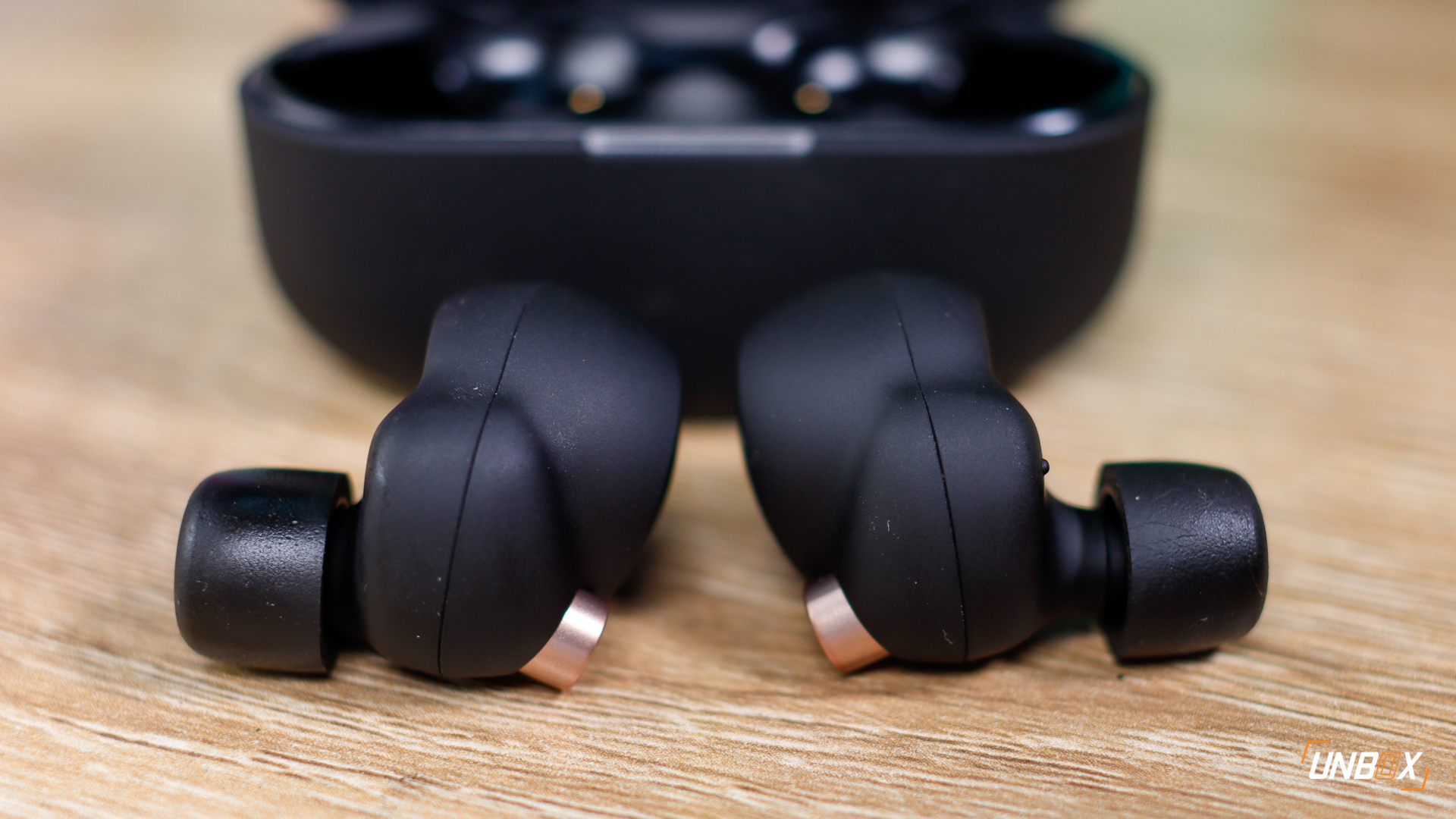 LDAC can improve the quality of your high-bitrate music
While you do not get aptX on the WF-1000XM4 (which people may find as a negative given its price), they are the first TWS earbuds to support LDAC. While we don't know what LDAC actually stands for, Sony claims that it can stream high-resolution audio up to 32-bit/96kHz over Bluetooth at up to 990kbps. For reference, SBC only achieves a maximum data rate of 328kbps, while aptX Adaptive scales anywhere between 279kbps to 860kbps depending on the quality of the connection. Sony claims that LDAC manages to stream at a higher data rate because of better coding and better data packet optimization.
With such data transfer rates and the WF-1000XM4's V1 processor, you get a faster and more stable Bluetooth connection, along with a best-in-class wireless Hi-Res Audio quality. By utilizing simultaneous Bluetooth transmission (vs. relay transmission on its predecessor), overall Bluetooth connectivity is more stable and less prone to sound skipping even in areas where interference is very prevalent.
While we hear more about phones supporting aptX, a number of phones (not just Sony's Xperia phones) do support LDAC. My OnePlus Nord and Huawei P20 Pro do support LDAC, making me maximize the codec while listening to music. It is safe to assume that upper mid-range and flagship phones have native support for LDAC, so you can maximize the WF-1000XM4's potential right out of the box.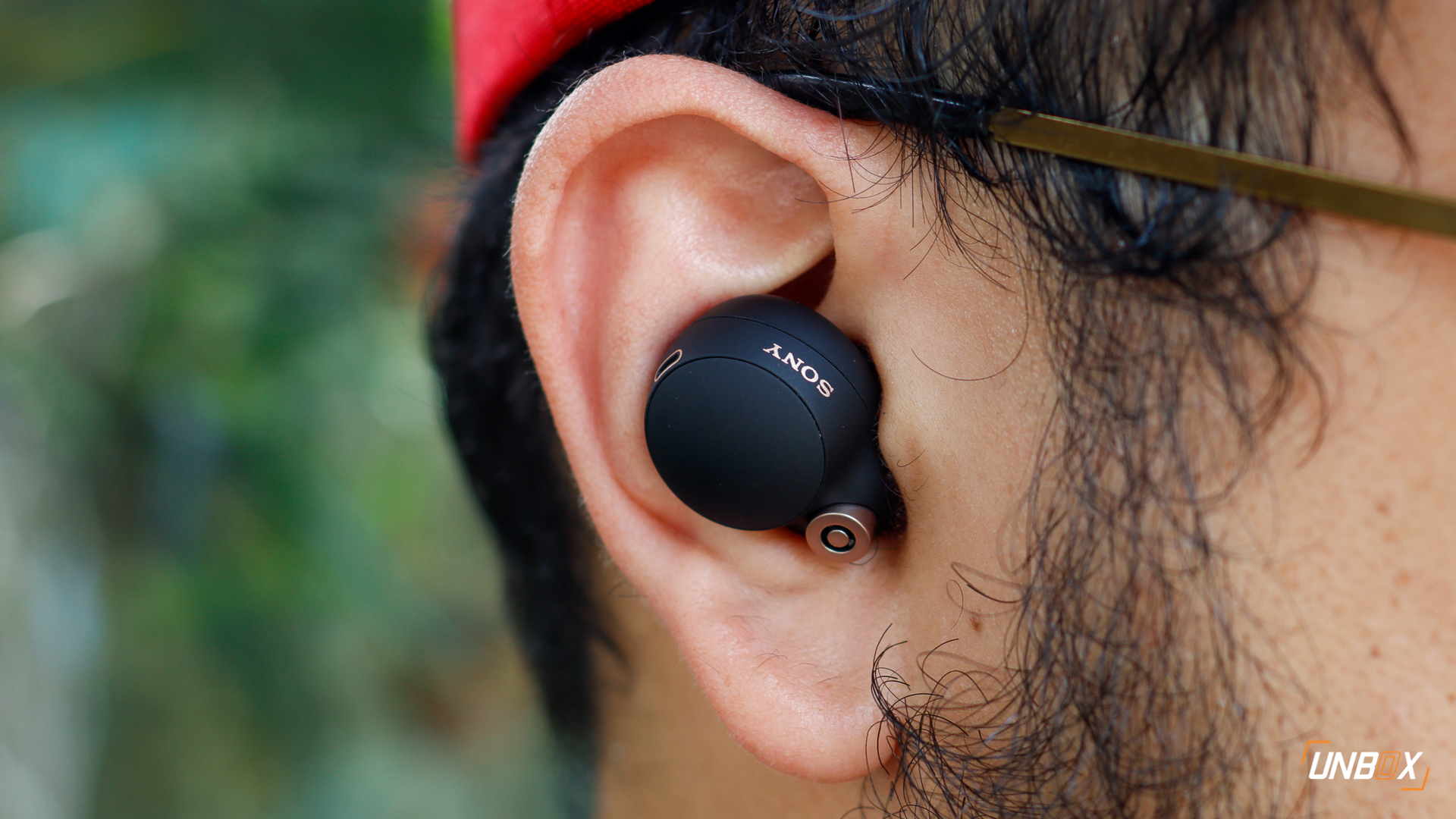 (Arguably) the best implementation of Ambient Mode
While most TWS earbuds nowadays offer active noise cancellation (ANC) as a key feature, Sony has an extraordinary approach when it comes to Ambient Mode. Utilizing the processing power of the V1 chip and the WF-1000XM4's variety of sensors that include bone conduction sensors, the "speak-to-chat" feature pauses the music and switches to Ambient Mode the moment it detects you speaking. you can converse with people on the go without pausing the music or removing the WF-1000XM4 from your ears.
While it can be a tad too sensitive at times—the WF-1000XM4 would accidentally switch to Ambient Mode when I sneeze or yawn—the "speak-to-chat" feature is something that is very practical to use. Conversing with people on the go while wearing the WF-1000XM4 is made more convenient with this unique feature of the WF-1000XM4.
A class leader in ANC
The other main selling point of the WF-1000XM4 is how it intelligently manages ANC and ambient mode. There's no question that its ANC feature is the best in its class—right on point with what the packaging proudly claims. I've used the WF-1000XM4 during dog walks around the neighborhood, and they filter a big chunk of noise coming from people and vehicles on the street. The only sound that it has a hard time filtering are motorcycles and cars with obnoxiously loud exhausts—but's that another story.
On top of its excellent ANC feature, the WF-1000XM4 has great battery life. Sony claims up to 8 hours on a single charge, and I'm hitting that mark. Using them as my daily driver, I was listening to music and playing Genshin Impact on my phone until my phone's battery went flat (that's roughly 3 hours), and I still had around 60% juice left from both earbuds. Charging is done via USB-C and wirelessly, and it took me around an hour to top up the charging case to 100% from empty.
The Sony WF-1000XM4 is so unique that you'd be hard-pressed to find any pair of TWS earbuds that offer all of its features. If you want an ultra-compact version of Sony's renowned WH-1000XM4 headphones and you are willing to invest in a great pair of wireless audio gear, the WF-1000XM4 is your best option.
The Sony WF-1000XM4 TWS earbuds are priced at Php 13,999 in the Philippines and are available at all authorized Sony stores.
Comments (0)