Just a few weeks ago, we broke the news that TECNO is going to enter the laptop market with the MegaBook T1. One of the big reveals during that announcement is that TECNO intends to give the MegaBook T1 an introductory price of under Php 30k in the Philippines.
How serious is TECNO with its promise of a capable 15-inch laptop for under Php 30k that will put DepEd's laptops to shame? We spotted a listing at the TECNO Global Official Store, where it mentions that the MegaBook T1 will have an introductory price of Php 25,990 in the Philippines come September 9.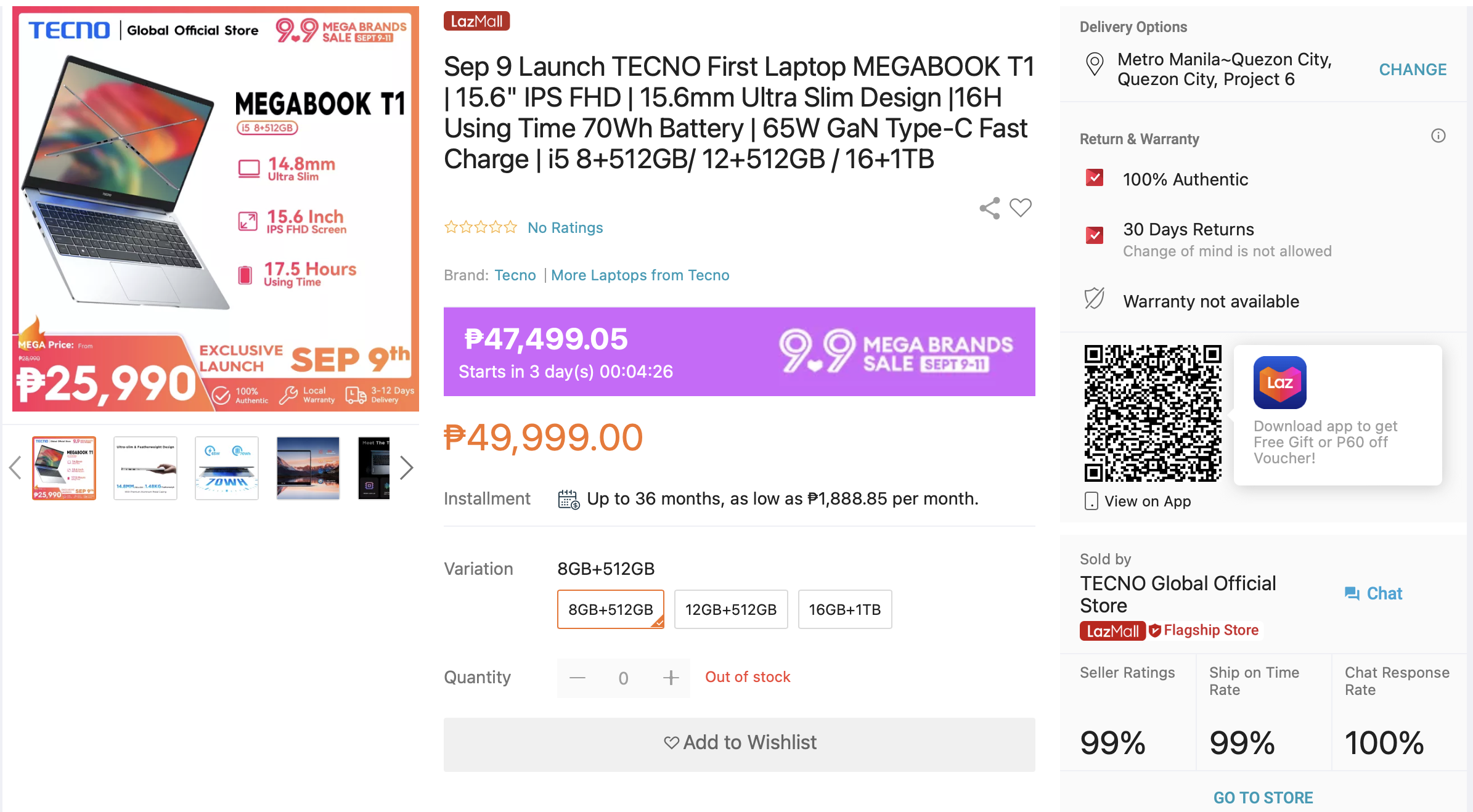 What are you getting for that price? A lot of good features that will make you question why DepEd got itself embroiled with Php 60k Celeron-powered laptops. For under Php 26k, the MegaBook T1 will reportedly have a Core i5 processor, 8GB RAM, and 512GB SSD storage.  If that's not crazy good value for money enough, that price also gets you a 15.6-inch Full HD IPS display, 65w USB-C charging, fingerprint scanner, and a decently-sized 70wHr battery.
While TECNO did disclose in the listing that it is only using a 10th-generation Comet Lake processor, you'd be hard-pressed to find any laptop priced at under Php 30k to have a Core i5 processor–and more features to boot.