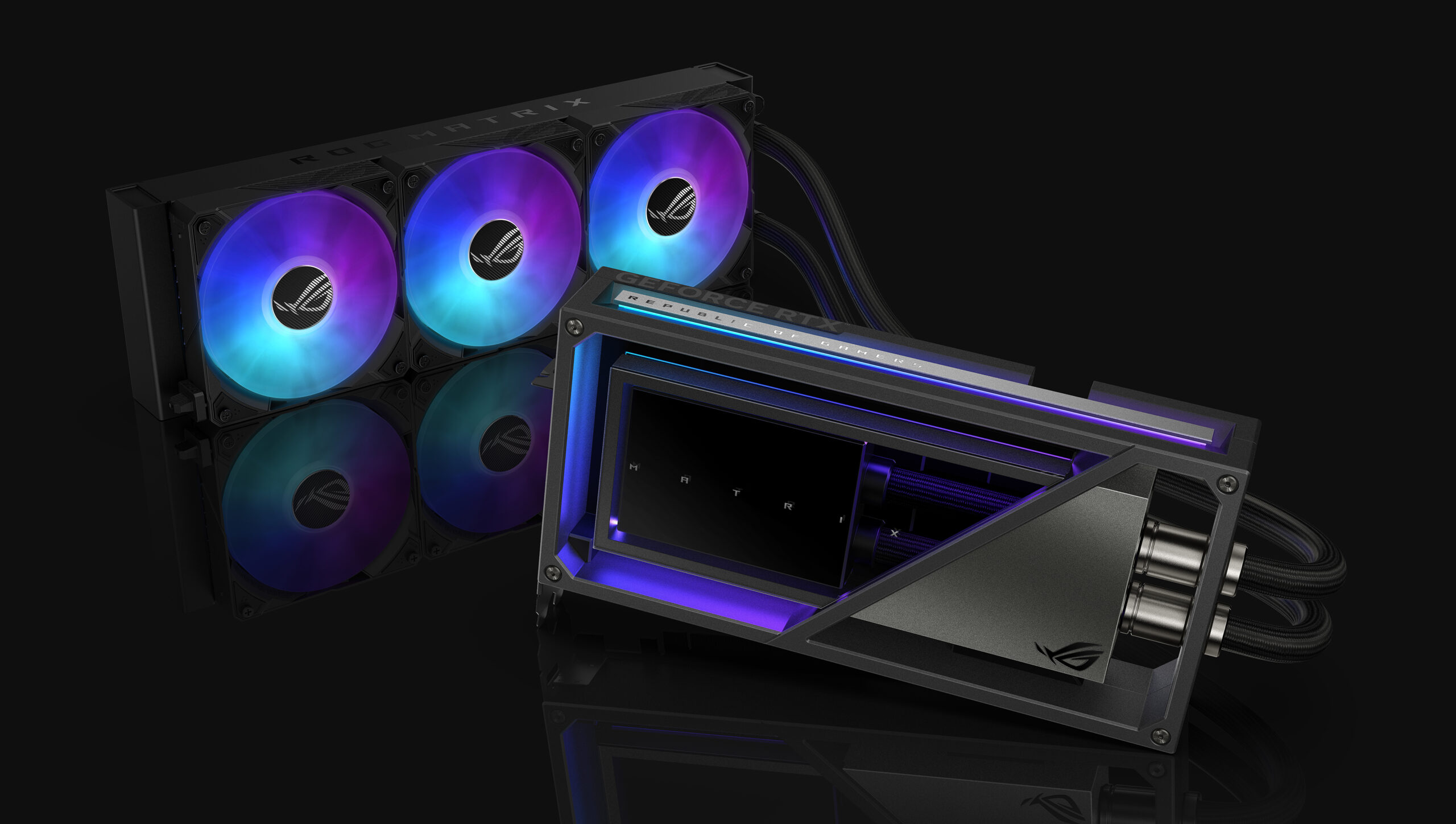 If a "regular" RTX 4090 is not powerful enough for your needs, ASUS has unveiled the ultimate form with the ROG Matrix RTX 4090 at COMPUTEX 2023. What makes this GPU insane is that it is the first of its kind to use a liquid metal thermal compound to bring out the best possible out-of-the-box performance from the RTX 4090.
With all the challenges in using liquid metal–which include being electrically conductive–ASUS applied a UV resin to the surface-mounted capacitors that border the GPU die, along with two additional protective layers between the die and main PCB to ensure that the liquid metal does not leak outside of the GPU die.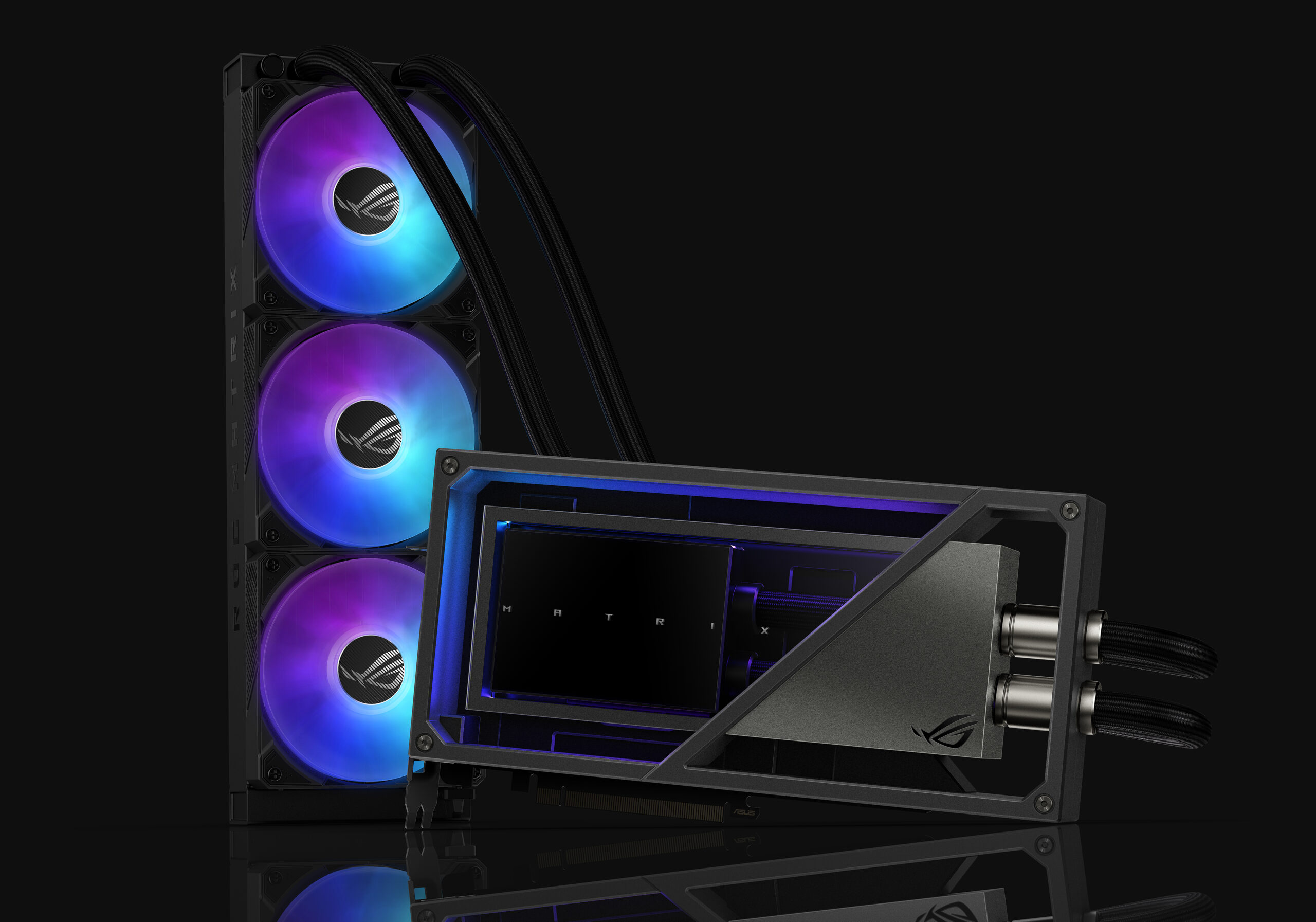 Aside from liquid metal, the ROG Matrix RTX 4090 also gets additional cooling from a 360mm radiator and three ROG MF-12S ARGB fans that are daisy-chained via a magnetic connector. With all of these thermal solutions, ASUS claims that the ROG Matrix RTX 4090 operates at 60 degrees Celsius with a 450w TDP and a fan speed of under 1000RPM. Cable management should be a breeze, as it uses a single 12VHPWR cable, with the fan power cable hidden in the main cooling tubes.
You are also an array of sensors on the ROG Matrix RTX 4090: aside from the temperature sensor on the GPU die, you also get additional sensors VRMs, chokes, and power input circuity to ensure optimal operation. There's also a Dual BIOS switch as well, where users can select between Quiet and Performance modes.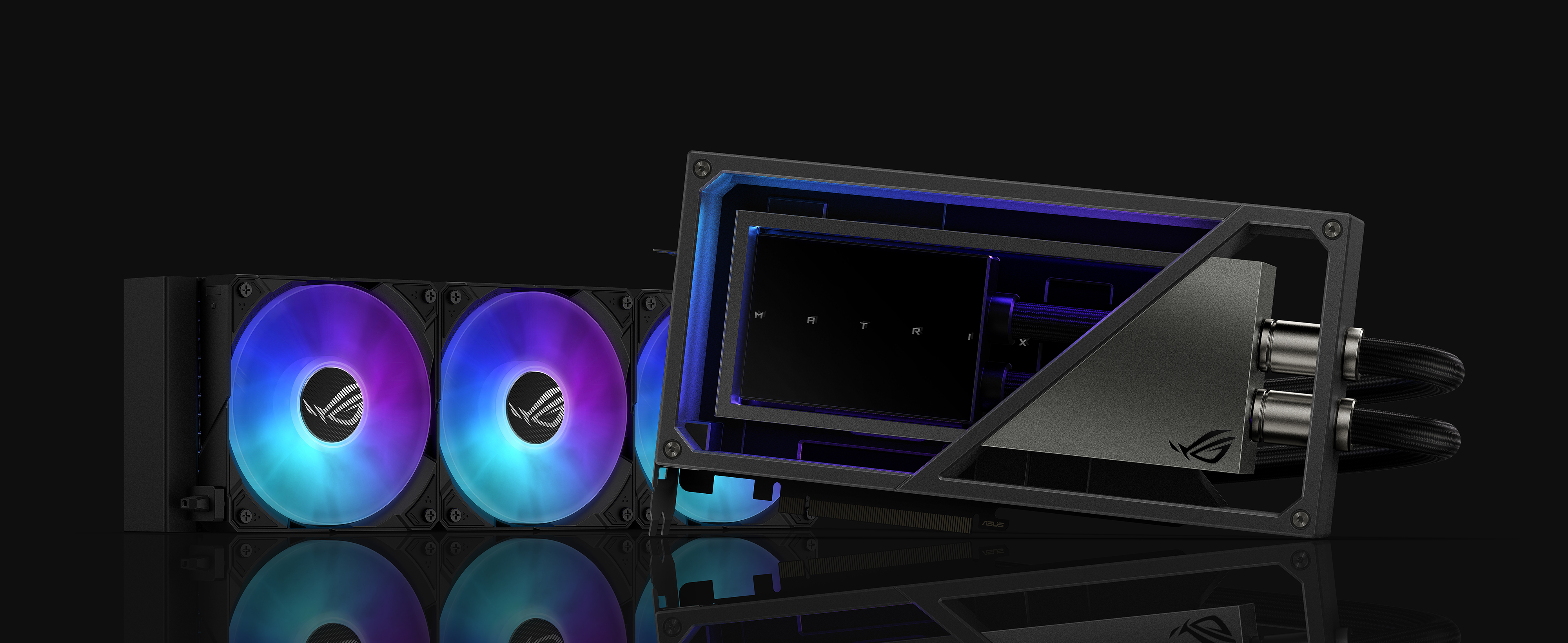 ASUS did not reveal how much it will cost, but expect it to be more expensive than the already pricey RTX 4090 GPU without all the fancy cooling solutions.