Initial Verdict: The V-series has evolved from taking great selfies to becoming an all-around, camera-centric mid-range phone that can take great shots with its array of features. The V27 5G looks very promising with its processor of choice and its use of a flagship-grade main camera. 
Pros
-Good main camera performance on both phones
-V27 5G's Dimensity 7200 has potential
Cons
-Battery below 5000mAh
-No upgrades on the ultra-wide cam
vivo is back with the new V27 series in the Philippines. Omitting the Pro model this time, both the V27e and V27 5G aim to be all-around mid-range phones for people who care a lot about photography. vivo incorporated an array of features on both phones with its Aura Light Portrait System to further bolster its reputation as camera-centric mid-range devices.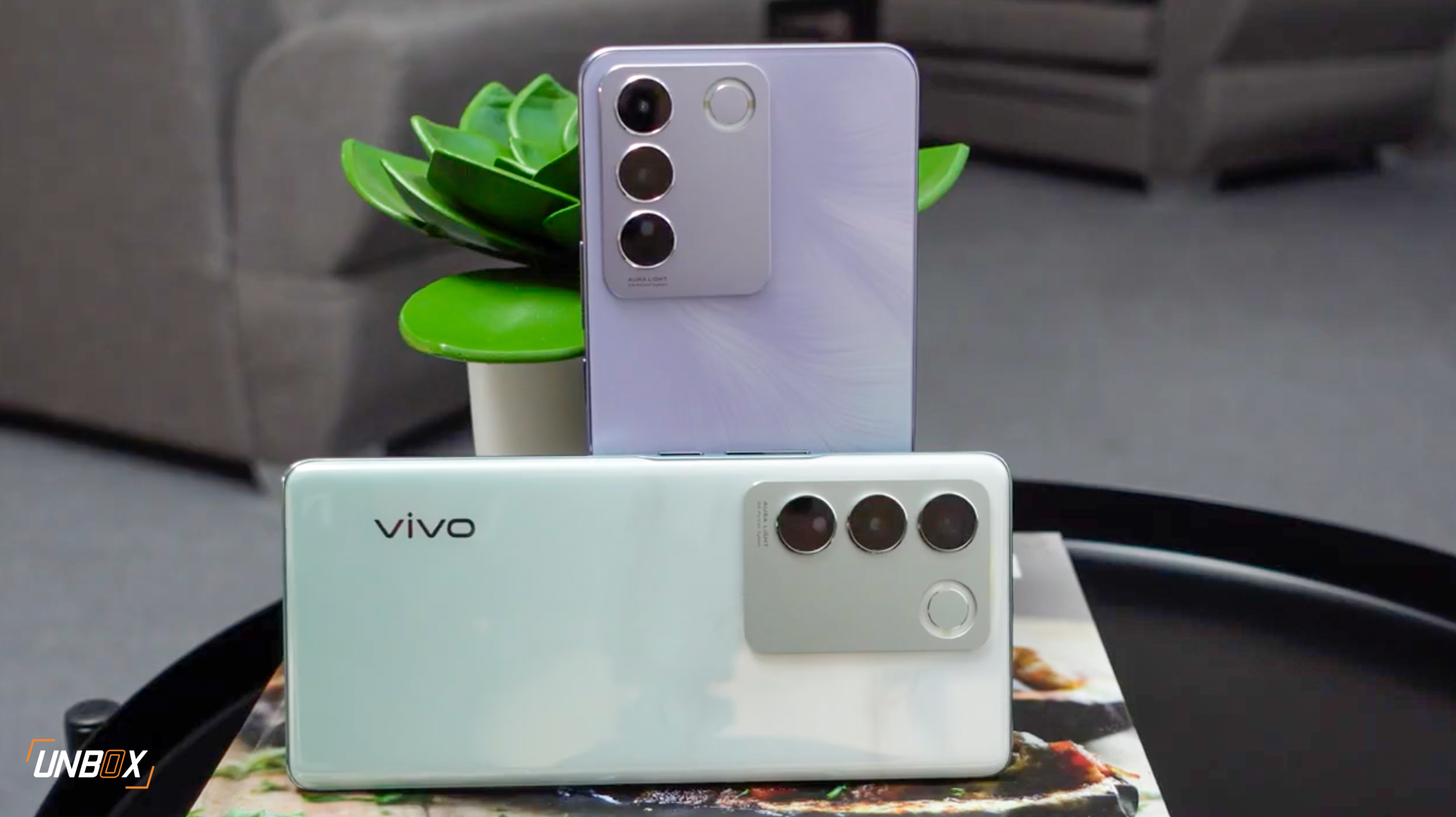 Design
Both phones look similar in terms of design language, and they are mainly different with their displays: curved on the V27 5G, and flat on the V27e. Both phones have a rectangle bump on the back that has individual rings for all of their three cameras, along with a ring-shaped LED flash that vivo calls an Aura Light.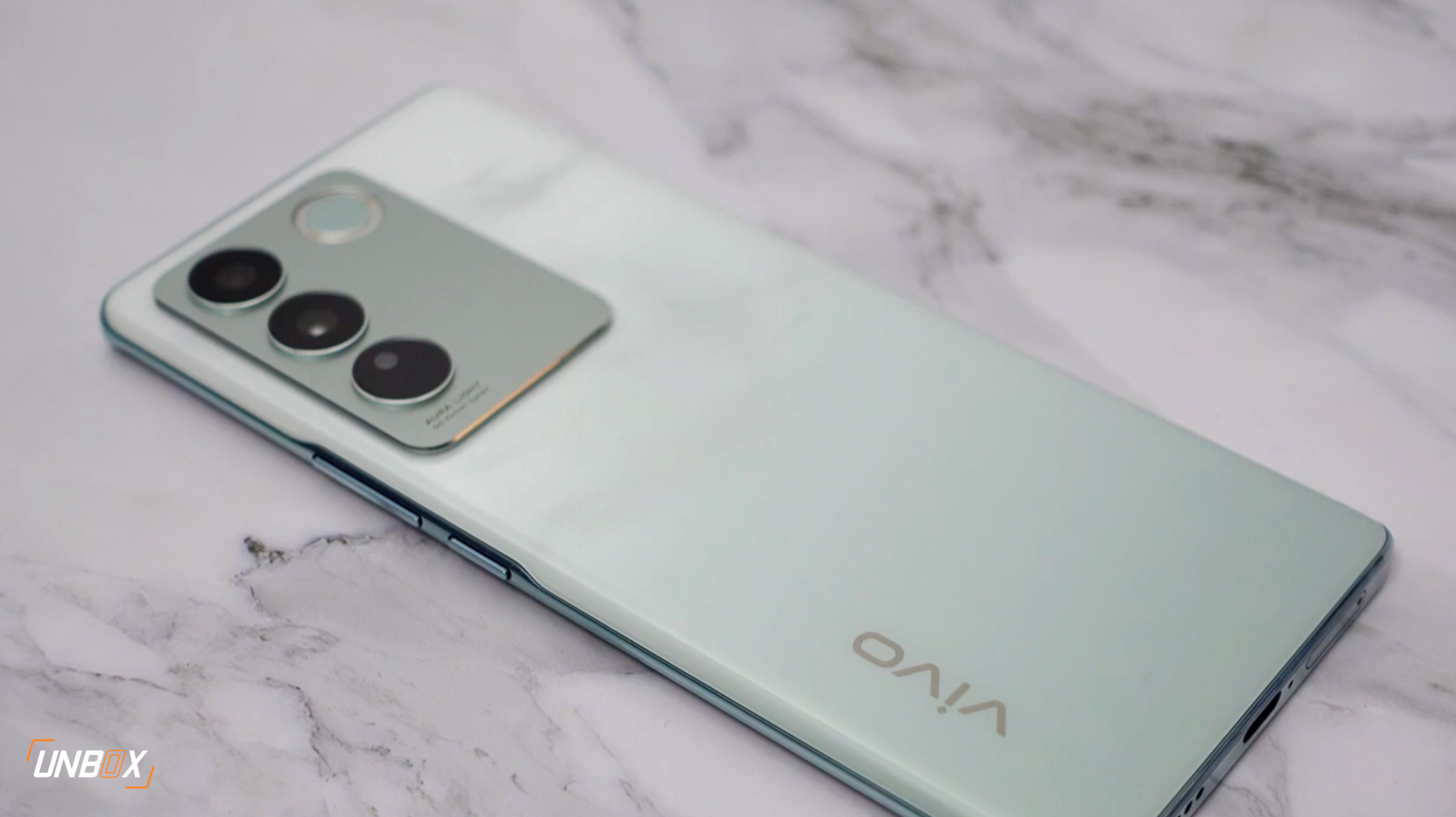 The V27 5G has an updated Photochromic 2.0 feature on its back panel, which shifts colors faster than the early Photochromic backs of previous V-series phones. The V27e, on the other hand, is available in either Lavender Purple or Glory Black, and our review unit is the former that has peacock feather detail that can be seen when light hits the surface of the phone.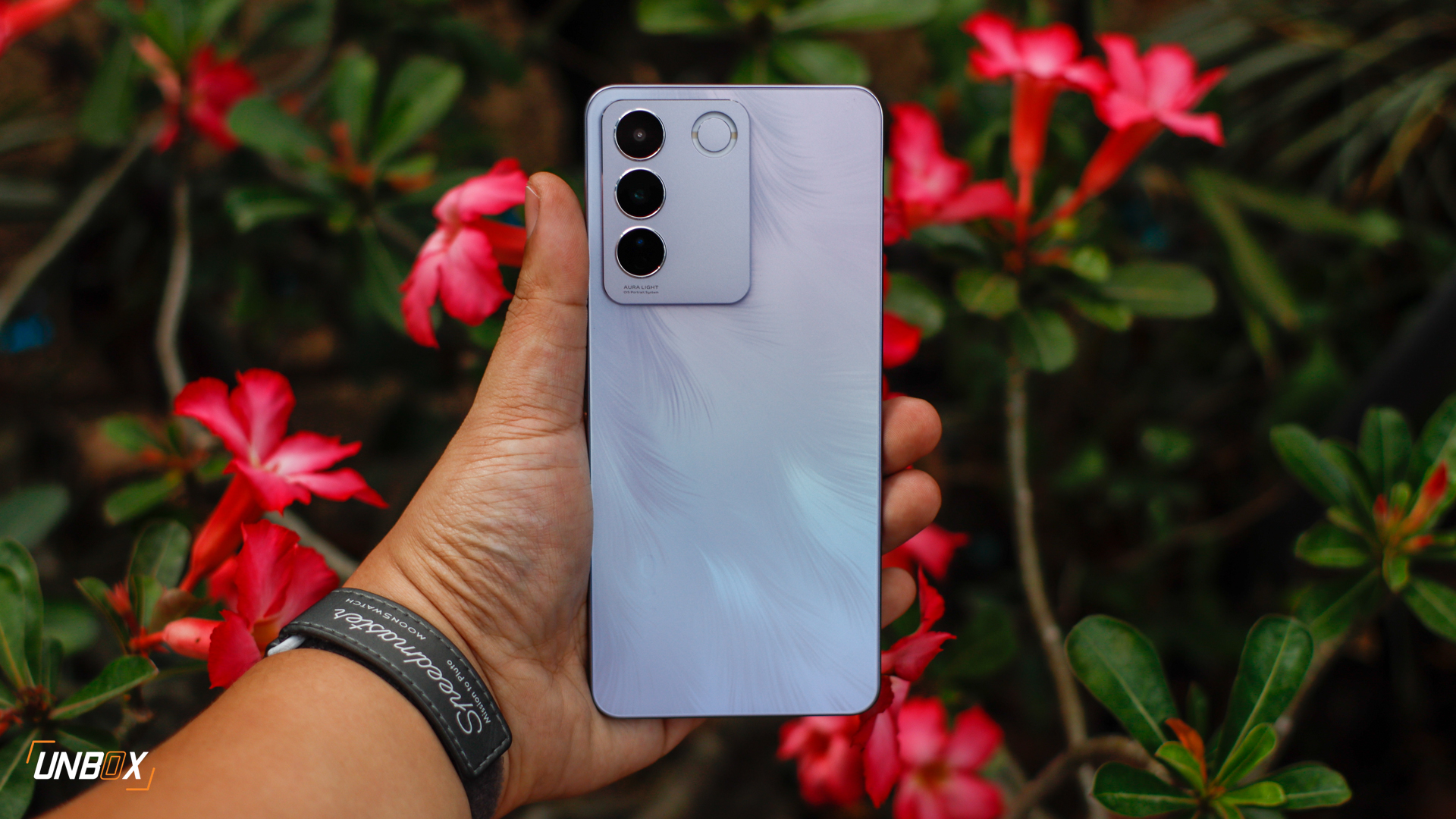 The button and port layout on both phones are the same, and that means having a USB-C port and no headphone jack. All of the essential buttons are on the right side, and both phones are slim: 7.7mm for the V27e, and 7.37mm for the V27 5G.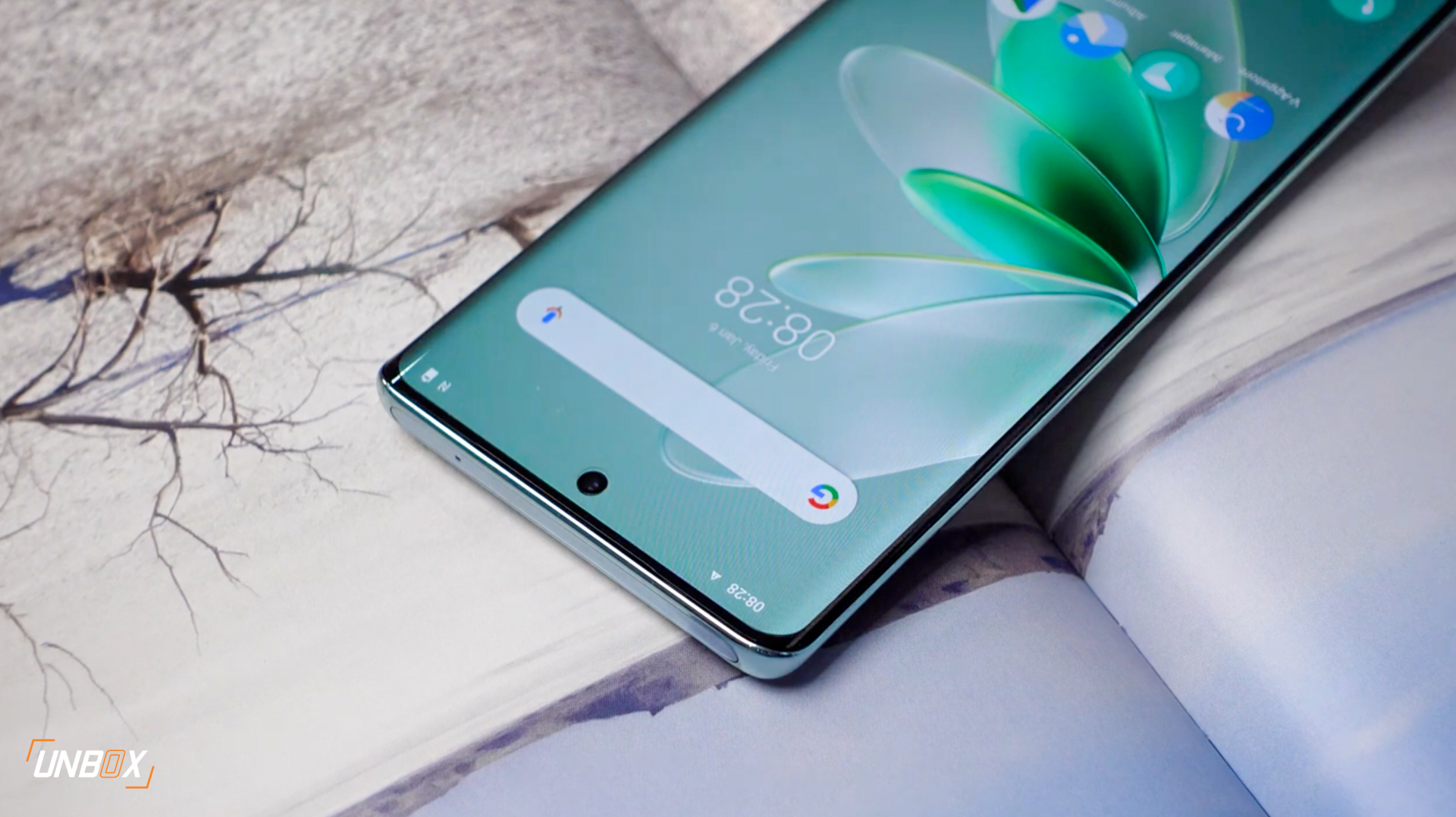 Display
Both V27 models rock Full HD+ 120hz AMOLED panels that have a punch-hole placed in the center. They are an upgrade from their predecessors with a higher refresh rate and a more modern punch-hole on the display.
The V27e has a 6.62-inch flat display, while the V27 5G has a 6.78-inch curved display. Both have vibrant colors and deep blacks, with the V27 5G's display supporting 10-bit color and HDR10 content as well. Save for the support for HDR10 content on the V27 5G, both have Widevine L1 certification so that you can enjoy all of your Netflix shows in Full HD.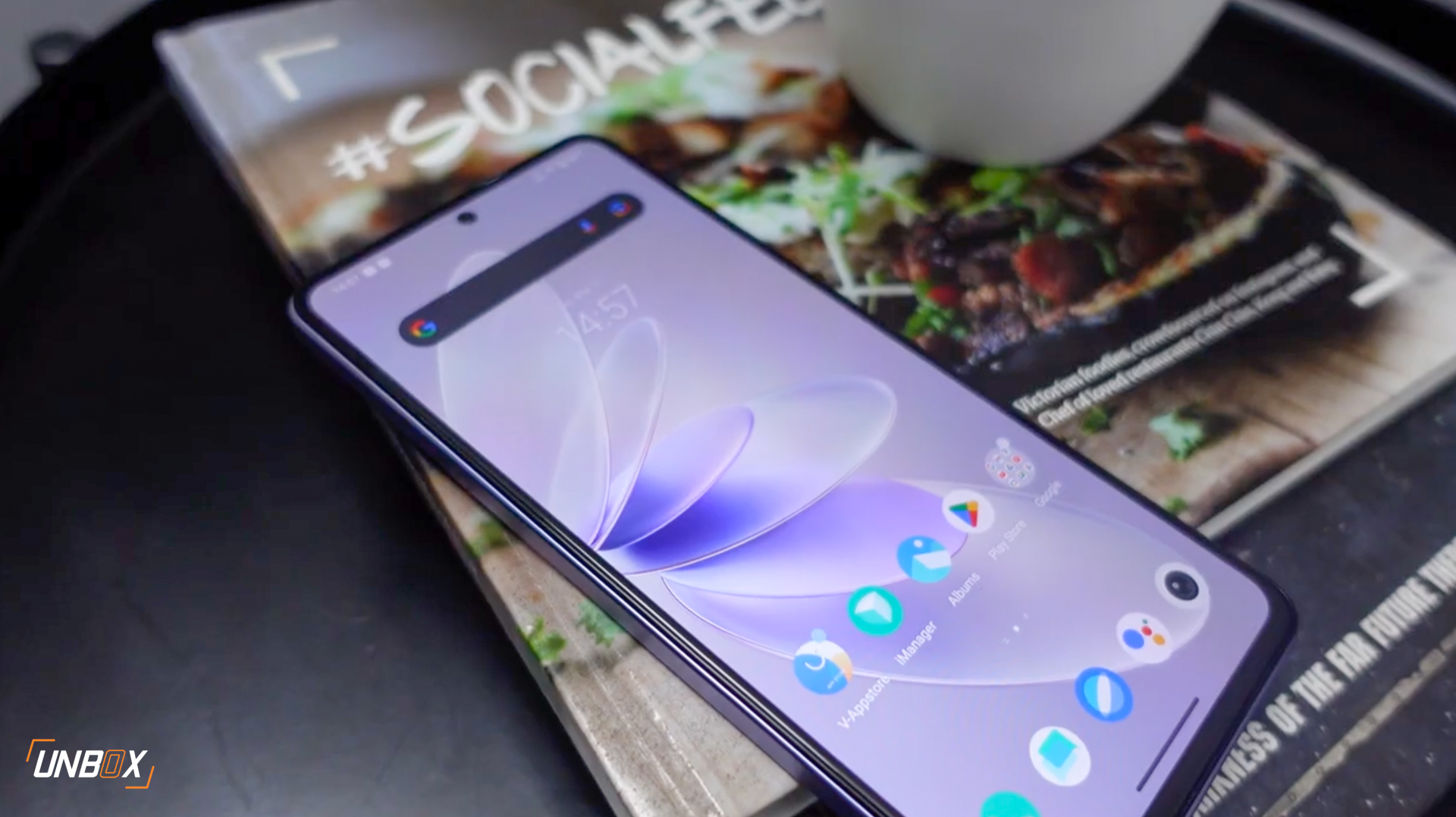 Despite the great displays both models offer, they still settle for a single speaker. With the competition offering stereo speakers as a standard feature, we wished vivo did the same–especially for the V27 5G since it's priced close to Php 25k.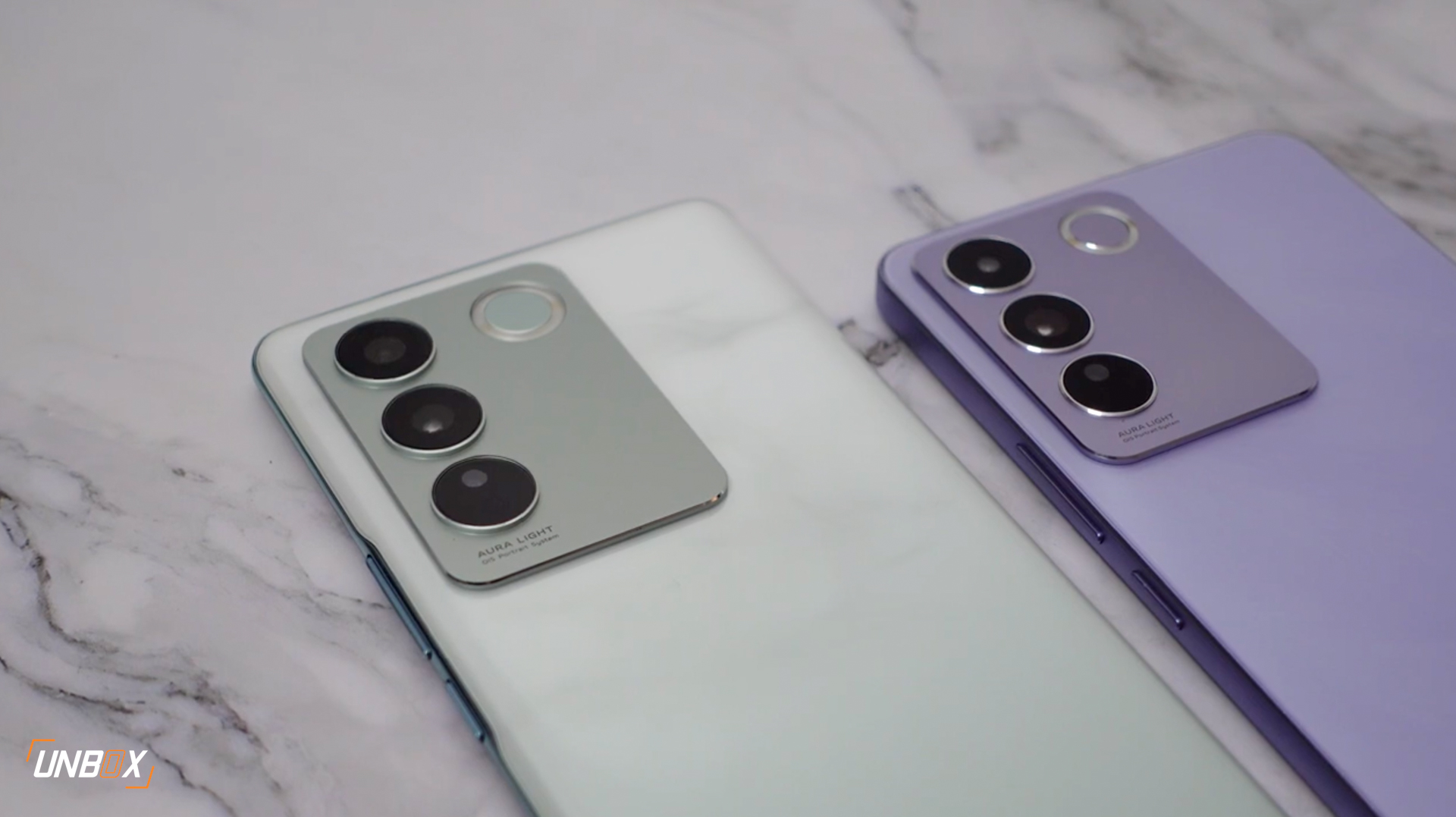 Cameras
While the V27e did not get any camera upgrades, the V27 5G uses an IMX766V sensor for the main camera. Despite the lower megapixel count, the IMX766V is a big upgrade because of its 1/1.56″ sensor size which helps it gather more light. Both phones come with a ring-shaped LED flash that offers varying degrees of light intensity, giving them added versatility as a fill light or a soft light. Based on our initial tests with the Aura Light, it does a decent job of adding the necessary lighting in dark areas, though we have to do more tests to see if it's more effective than the usual LED flash units we see on other phones.
As for the cameras themselves, both phones produced great shots regardless of lighting conditions. vivo has been doing a good job with camera performance since the V25 series, and we see the same level of performance with the V27 series.
Both phones offer OIS and EIS on their main camera, which should be a great feature to have not just for shooting photos in low light but with video capture as well. The V27e can shoot 1080 videos at 60FPS, while the V27 5G can shoot 4K at 30FPS.
If there's one thing we want to improve on both V27 phones, it has to be with the ultra-wide camera: vivo (and a number of brands) have been using the same 8-megapixel sensor for the past few years, and we really look forward to seeing higher-resolution ultra-wide cameras in the mid-range segment for 2023.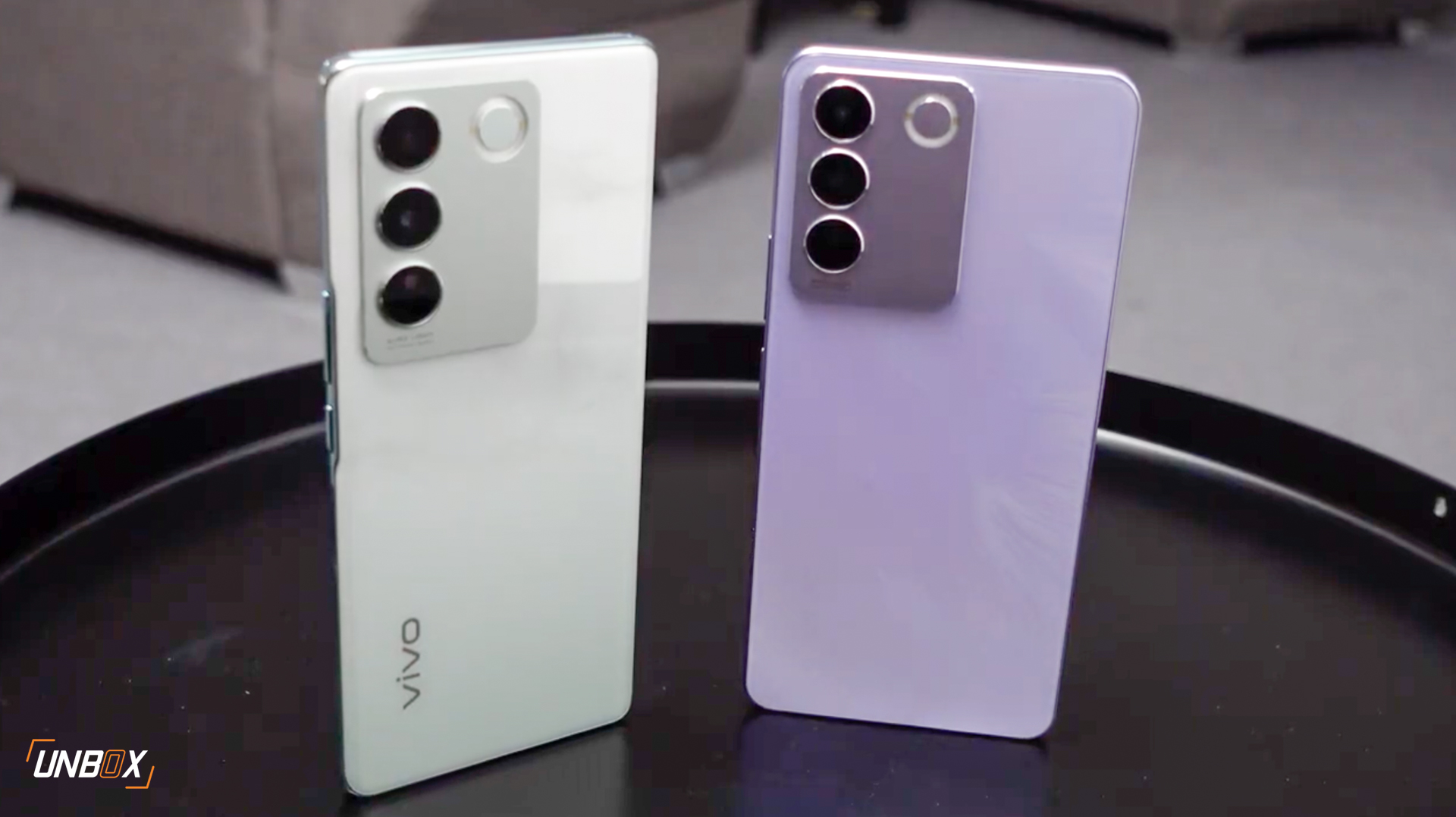 Internals and battery
While the V27e uses the same set of internals found on its predecessor, the V27 5G debuts MediaTek's Dimensity 7200 processor, and comes with 12GB RAM.
We have yet fully tested the V27 5G in terms of performance, but early benchmarks from other media outlets do reveal that it can go head-to-head with the Snapdragon 870. We will do our usual set of tests–including gaming–to see how the Dimensity 7200 fares against the competition.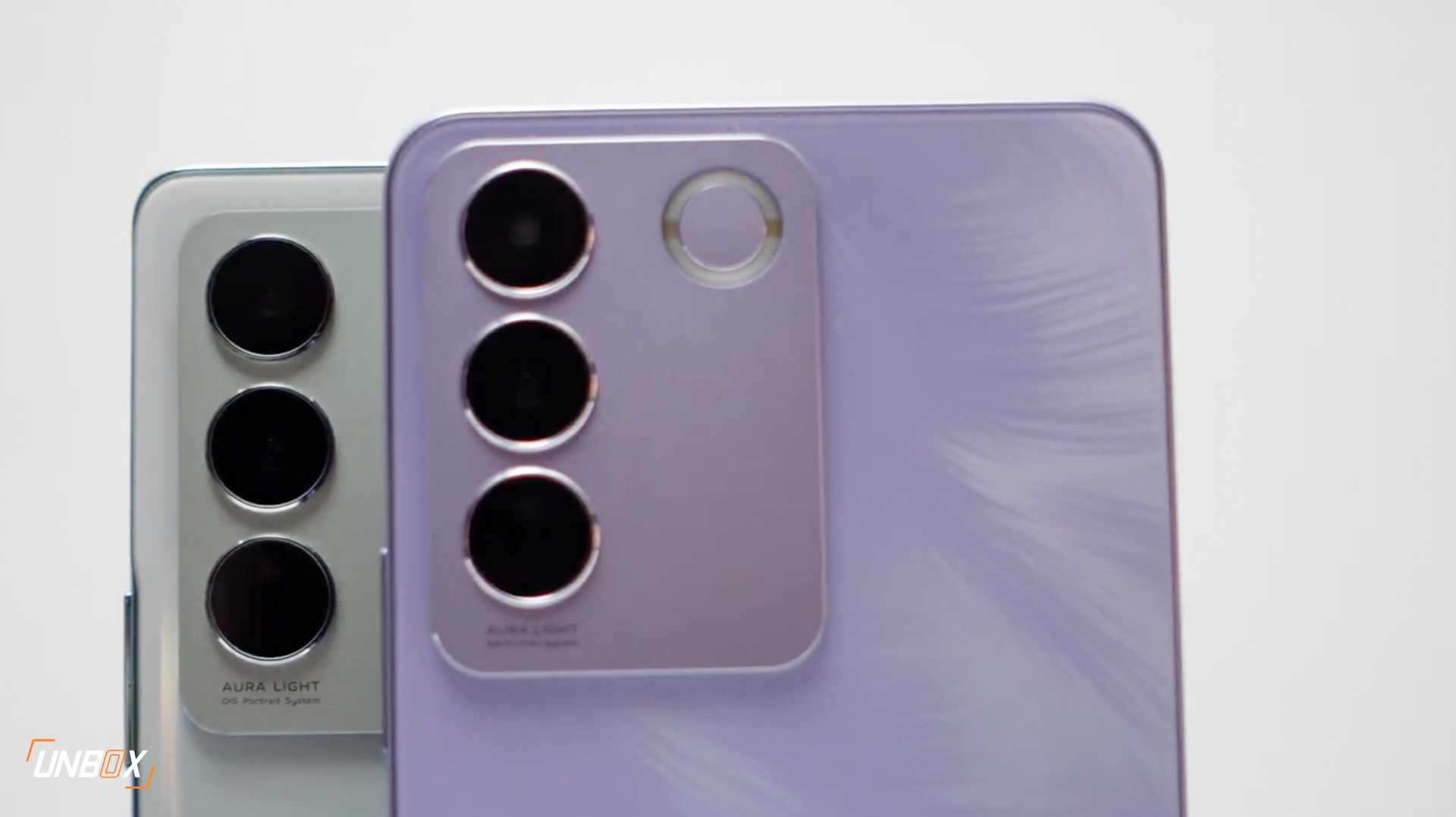 As for the V27e, we're familiar with the general performance of the Helio G99, though the UI experience may be better than the V25e due to software optimizations made by vivo's FunTouchOS.
Both phones come with a 4600mAh battery, which is below the 5000mAh mark we're used to seeing these days. However, you do get 66w fast charging that can fully top up the battery in under 40 minutes.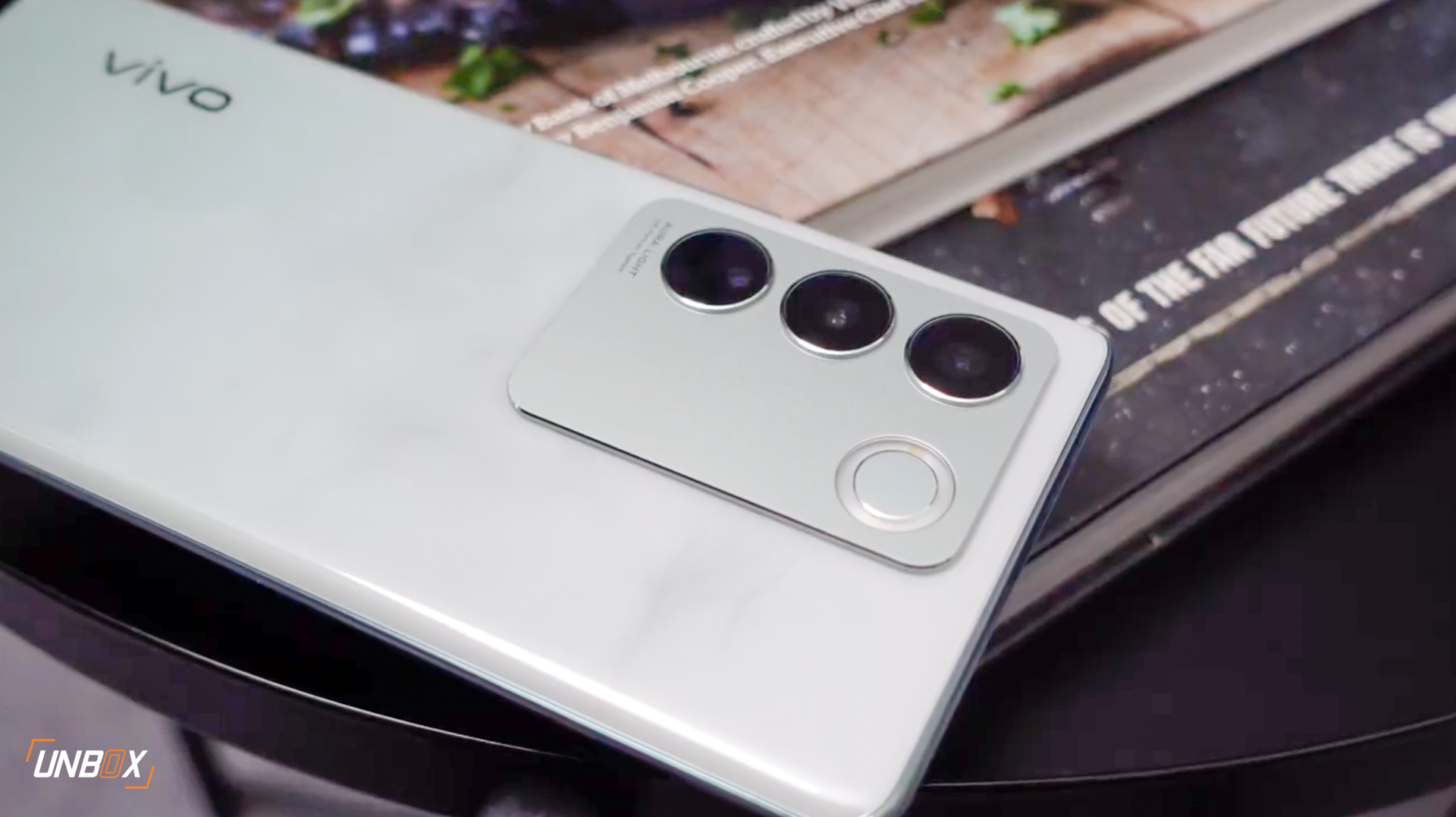 Wrap-up and initial conclusions
There's a lot of potential for the vivo V27 series here in the Philippines, especially with its suite of hardware and software camera features it has to offer. The V27 5G is the more interesting model: aside from using a custom IMX766V sensor for the main camera, we're intrigued at the overall performance of its Dimensity 7200 processor–which we can't wait to test out comprehensively in our full review.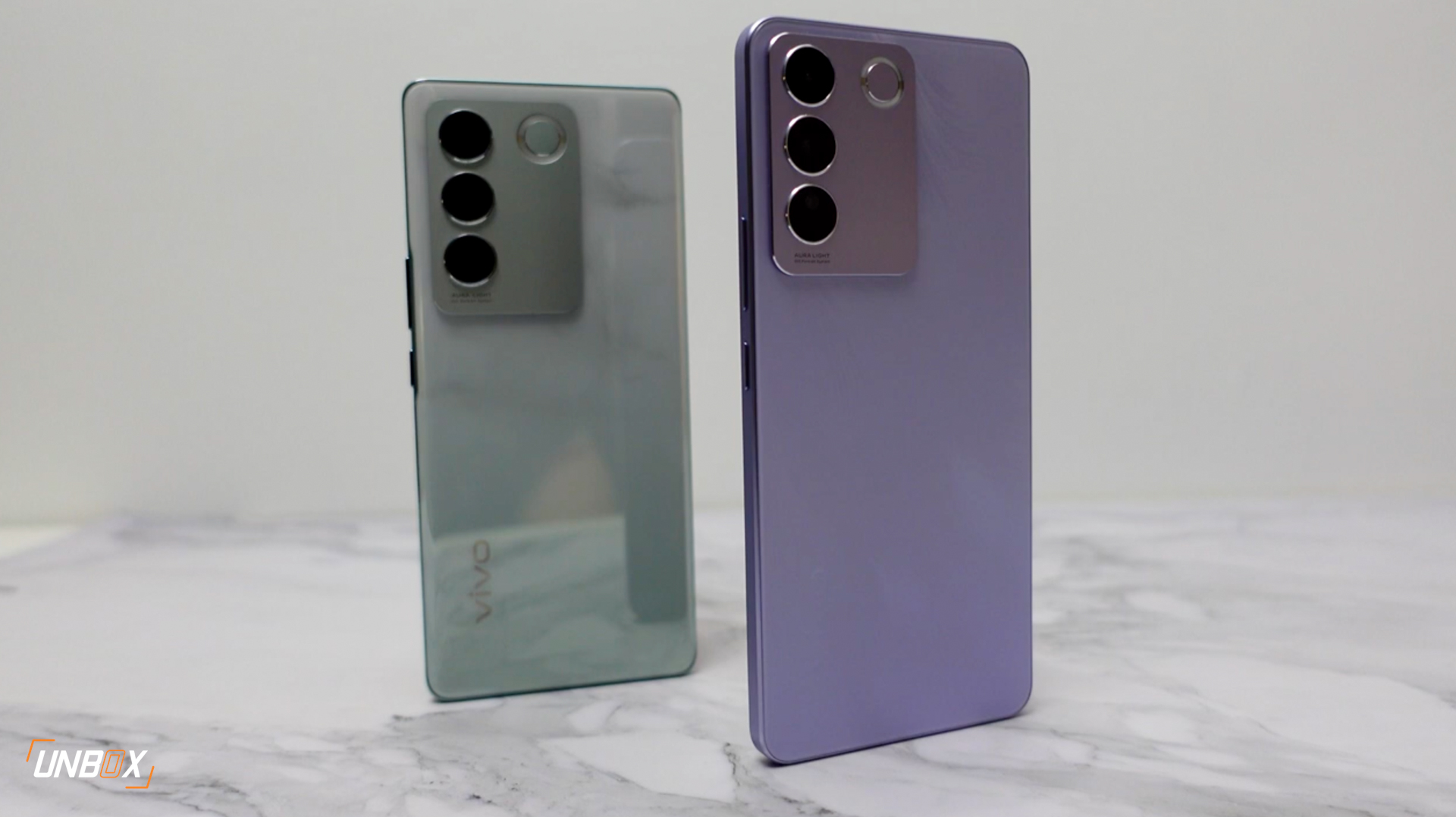 vivo V27 Series Price Philippines
The V27e is priced at Php 16,999, while the V27 5G is priced at Php 24,999. The V27 is available for pre-order from March 22-29 exclusively in vivo's E-Store, while the V27 5G will be available for pre-order from April 10-16. Early birds can get either a TWS Bluetooth headset or a vivo VIP card for every purchase of the V27 series online until supplies last.