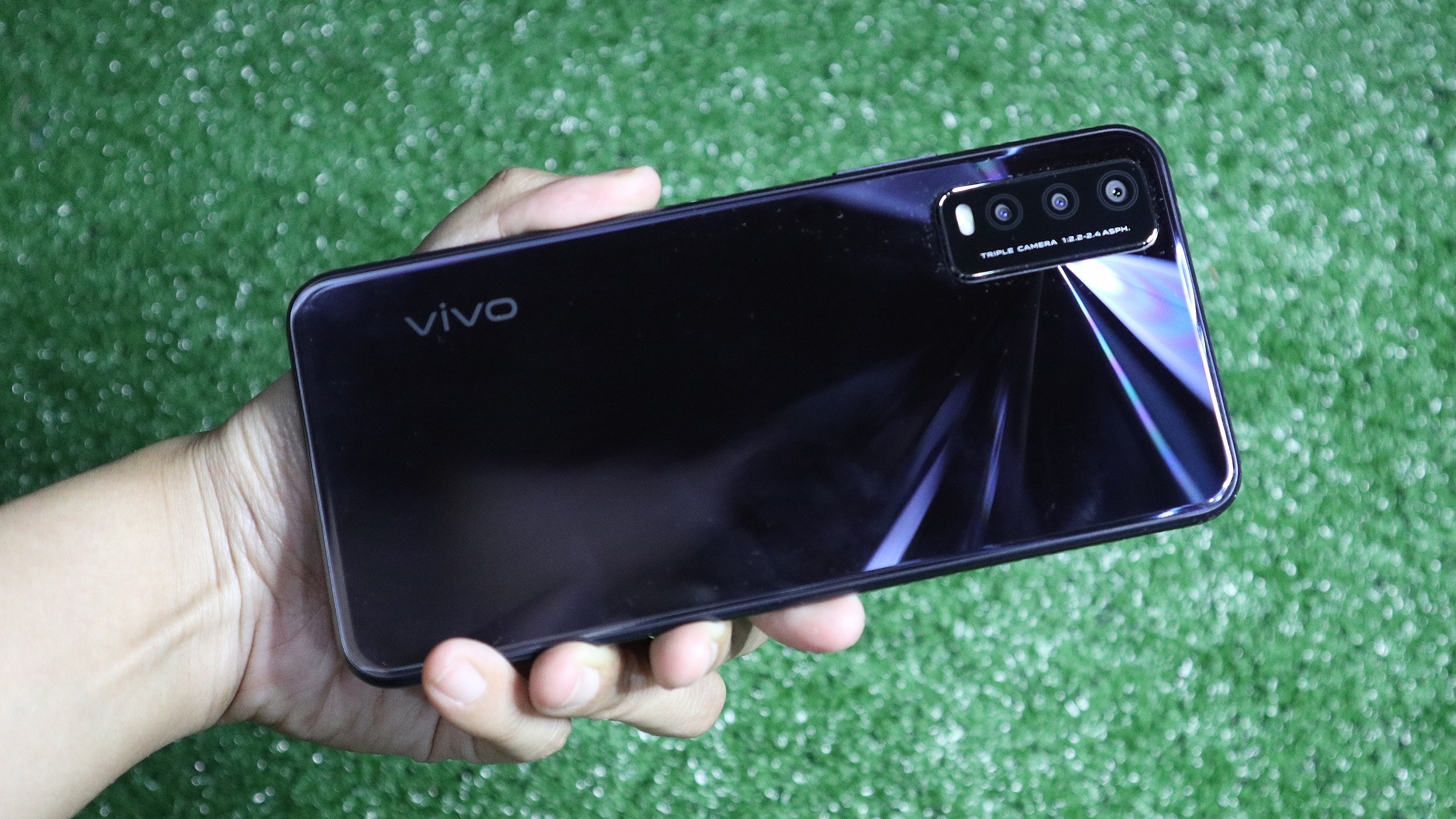 Review Verdict: The vivo Y20s G looks to be a copy of the vivo Y20i at first glance, though this particular version is made specifically for gaming. Its fairly powerful, though annoying compromises like a relatively ancient micro USB port hold it back from its true potential, at least in the Philippines.
vivo Y20s G Review Philippines Specs:
Helio G80
6GB RAM
128GB storage
6.51-inch IPS LCD HD+
13-megapixel f/2.2 wide main camera, 2-megapixel f/2.4 macro, 2-megapixel f/2.4 depth sensor
8-megapixel selfie camera
4G, LTE
WiFi, Bluetooth 5.0, side-mounted fingerprint scanner
5000mAh battery
18w fast charging
Android 11, Funtouch OS 11
Pros
Very premium look and feel
Smooth gaming experience
Cons
Outdated MicroUSB port
Mediocre camera performance
vivo is looking to capture the budget gaming market by re-focusing their tried and tested Y20i into something that budget mobile gamers would enjoy. The result is the Y20s G, a budget offering that the brand promises will give thrifty gamers what they need for less. Is the Y20sG worth it? Let's find out: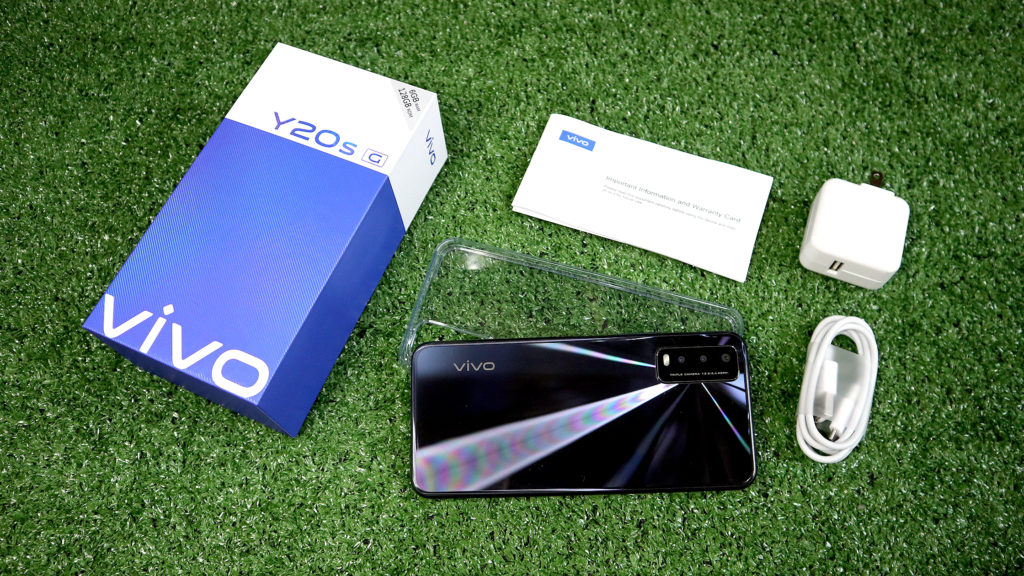 Box and Packaging
The packaging of the Y20s G is no different from the vivo Y20i, although obviously the box is adorned with the name of the phone near the top. Inside the box is typical of what you'd find in other models: you get a charger, USB cable, silicone case and the phone itself, along with documentation.
Design
vivo has gone through a lot of trouble making the Y20s G feel like a premium phone. They've managed to suceed somewhat. Our review unit comes in Obsidian Black, and while black-clad smartphones are usually boring to look at, vivo has managed to insert a bluish hue into the phone's glasstic back to add a bit of visual variety to the usually boring design.
While the back might be made of glasstic, the frame is made of metal. The glasstic finish is nicely done, though it's a bit of a fingerprint magnet. You'll probably want to use the jelly case that vivo supplies in the package to keep the phone pristine-looking.
Overall the phone is nice to look at, but it's almost a carbon copy of the vivo Y20i externally – that may or may not be a problem depending on your tastes.
The power button that doubles as a fingerprint scanner is located on the right side of the smartphone and is very responsive. On the opposite side are its dual SIM and MicroSD tray. The front camera is housed on a dewdrop notch and by its right is a hidden ambient light & proximity sensor.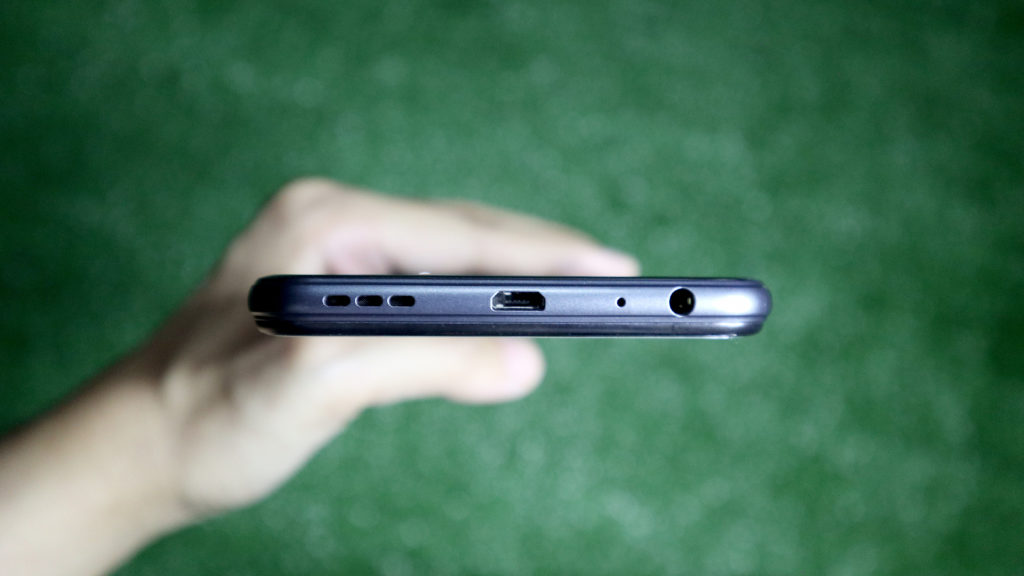 A microphone hole is located on the bottom of the unit next to the 3.5mm jack. On the opposite end are the micro USB port and speakers. The placement of the speaker might not be ideal for certain orientations, particularly if you game on your phone with both hands, as you might up covering the speakers with your fingers.
Display and audio
Watching content or gaming on the vivo Y20s G's IPS LCD HD+ display is easy on the eyes. The screen stays visible under direct sunlight using 50% brightness. The display isn't amazing per se, but it's more than enough for most people especially for its intended use case and audience.
For sound set at the half-way volume level, the speakers remain clear and audible enough to be heard in a small room, or at arm's length away. Its speakers start to struggle to play music at its maximum volume.
Camera
The vivo Y20s G has a 13-megapixel main camera that can capture videos at 1080P. If you happen to have shaky hands expect wobbliness in your videos. Shooting, in general, is manageable with a steady hand or with the aid of a tripod or gimbal. Shooting video with the rear camera however doesn't come with any special features save for the beauty mode when shooting in 720P.
Shooting photos on its rear camera while on auto mode fires up its AI scene recognition. This lets the smartphone automatically detect the best shooting mode for whatever environment you're in. For sceneries that are over-exposed, the camera tends to darken photos. However shooting in low-light environments, like the former vivo Y20i, struggles to capture details and prone to coming out blurry.
When zooming in, the camera tends to sharpen images to make it seem like you're still shooting up close. The rear macro camera comes with a Bokeh lens feature that can also be applied to the front camera. From experience, the Bokeh features looks for a subject that's within 2m from the lens and adds a soft blur around its subject.
For selfies, the vivo Y20s G has an 8-megapixel selfie that has a relatively wide angle that lets you include a backdrop or a few more friends within the frame.

Performance and Battery Life
The vivo Y20s G is designed specifically for gaming and so far, our experience with Real Racing 3 at its highest graphics setting gave us a relatively smooth experience. Compared to the vivo Y20i, the vivo Y20s G outperforms the former when it comes to synthetic benchmarks.
This is understandable considering that the vivo Y20s G comes with a Helio G80 processor that's present on most budget-gaming smartphones. If we were to guess the price points of the two phones, the vivo Y20s G may offer better value in terms of performance compared to the vivo Y20i.
This device is powered by a 5000mAh battery that can last up to 16 hours and 25 minutes based on the PC Mark benchmark tests. This should be more than enough considering that we're mostly indoors these days.
Wrap and Conclusions
While our vivo Y20s G review for the Philippines may have the phone looking like a rehashed Y20i, in truth it's a solid budget gaming device that can handle most games as we found in our review. Aside from gaming, the vivo Y720s G also captures decent video, though obviously, it starts to struggle when the sun goes down and when there's not enough light available. All that's missing is price – if vivo prices this right, then this might be a compelling buy for anyone looking for a budget phone that has legit gaming chops in the Philippines.
vivo Y20s G Review Philippines Price
Price is not yet available as of press time. Do visit vivo's official Lazada or Shopee flagship stores for the official retail prices in the coming days.
Comments (1)