Review Verdict: While putting together this Samsung Galaxy Watch4 review we've found that there's a lot to love with this device, but access to the most used Google apps tops the list.  It has so much to offer that while it may look like the new version of the Samsung Galaxy Watch Active 2, it's really more than just a watch for sporty people.  It's smart in many ways that even those who buy gadgets for efficiency and productivity would appreciate it.
Pros
Access to Google apps
Sleek, minimalist design
Awesome Super AMOLED display
Intuitive and easy to use
Lots of workout modes to choose from
Cons
Battery life
Charging time
Earlier this year, Google revealed that they teamed up with Samsung in developing a better version of their OS for Android smartwatches.  Today, we get to enjoy the Samsung Galaxy Watch4 powered by Wear OS.  This means that we get access to our favorite Google apps on the watch, but let's talk about that a bit more later.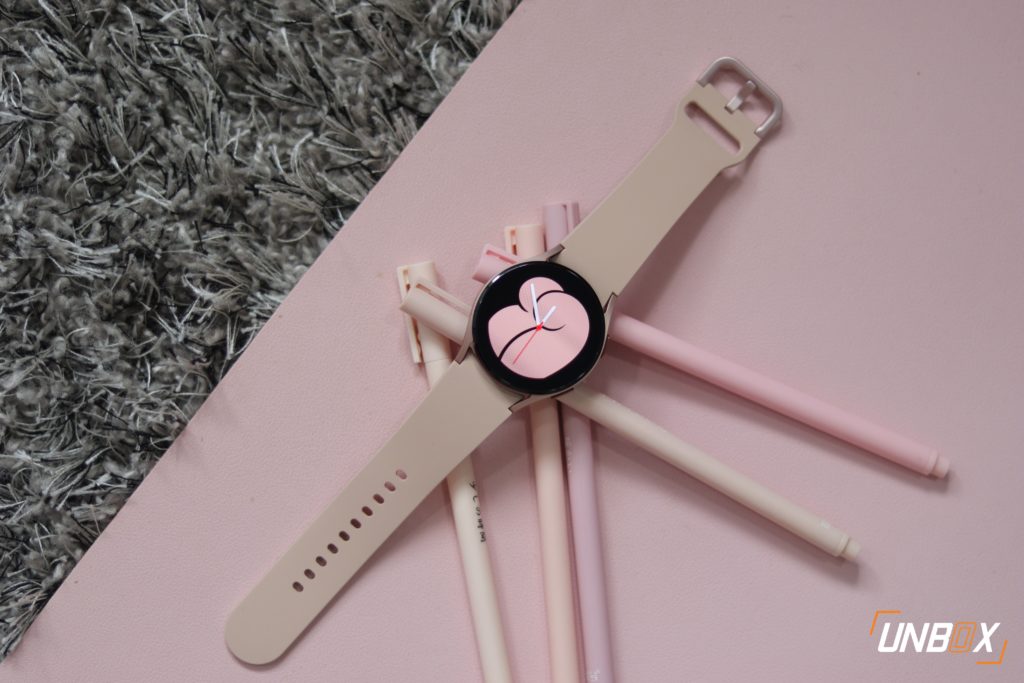 Sleek, Minimalist Design
I got the Samsung Galaxy Watch4 in the pink gold color variant.  It's love at first sight.  The clean, simple look makes it easy to pair with any outfit.  While Samsung doesn't really call it an "active watch", the use of silicone straps and aluminum frame give it a sporty vibe.  I'm glad that it comes in a smaller 40mm size, making it perfect for my petite frame.  For people with bigger wrists, there's also a larger 44mm watch face. 
Simple & Easy to Navigate
I'm not an expert when it comes to smartwatches because there are very few that fit my small wrist.  The Samsung Galaxy Watch4 is intuitive and easy to navigate, even a noob like me can quickly figure it out.  It has 2 buttons that have electrodes, allowing the watch to measure body fat, skeletal muscle, basal metabolic rate, and body water.  They also help with navigation.  Pressing the top button brings you to the home screen and you can customize what a long press and double press can do.  The bottom button allows you to go to the previous screen or list out recently opened apps.  It also has a digital rotating bezel with haptic feedback that allows you to scroll back and forth by sliding your fingers across the rim of the display.  It's not the most accurate thing but the option is there.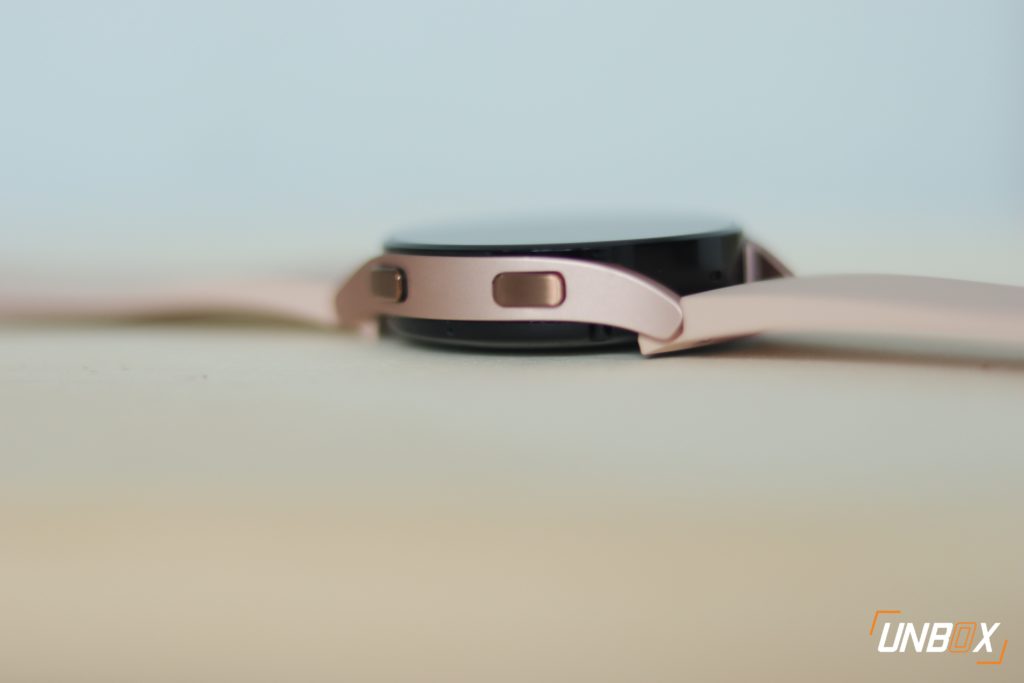 Because it runs on One UI, Samsung users will find the interface familiar.  Swipe left and right to see the notifications and get to the widgets or tiles as it's now called.  Swipe down to access the control panel and swipe up to see the apps. The watch is responsive and the movement is fast and smooth thanks to the Exynos W920 chipset. 
I also have to mention that notifications are actionable which is great, however, there's no Google Assistant but it should be available soon.  Until then, there's Bixby.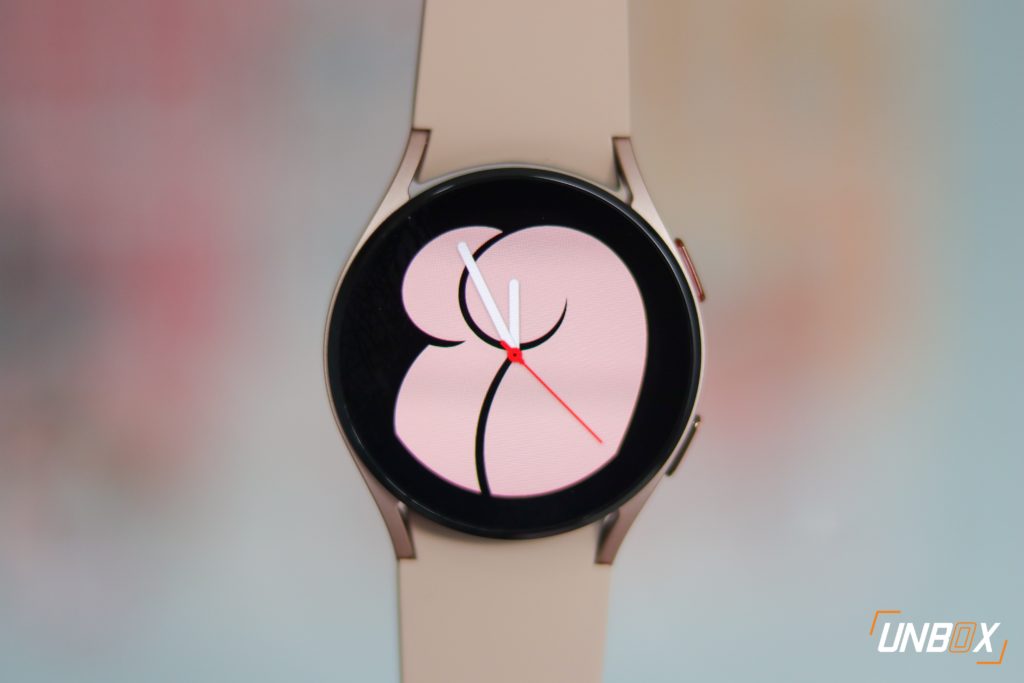 Awesome Super AMOLED Display
I say this a lot with Samsung smartphones and I'll say it again about this smartwatch, the display is awesome!  The colors are vibrant and it didn't struggle even when I used it outdoors when the sun was shining brightly at noon.  It has an always-on option but since the raise and tap to wake actions work well, I find that there isn't really a need for it.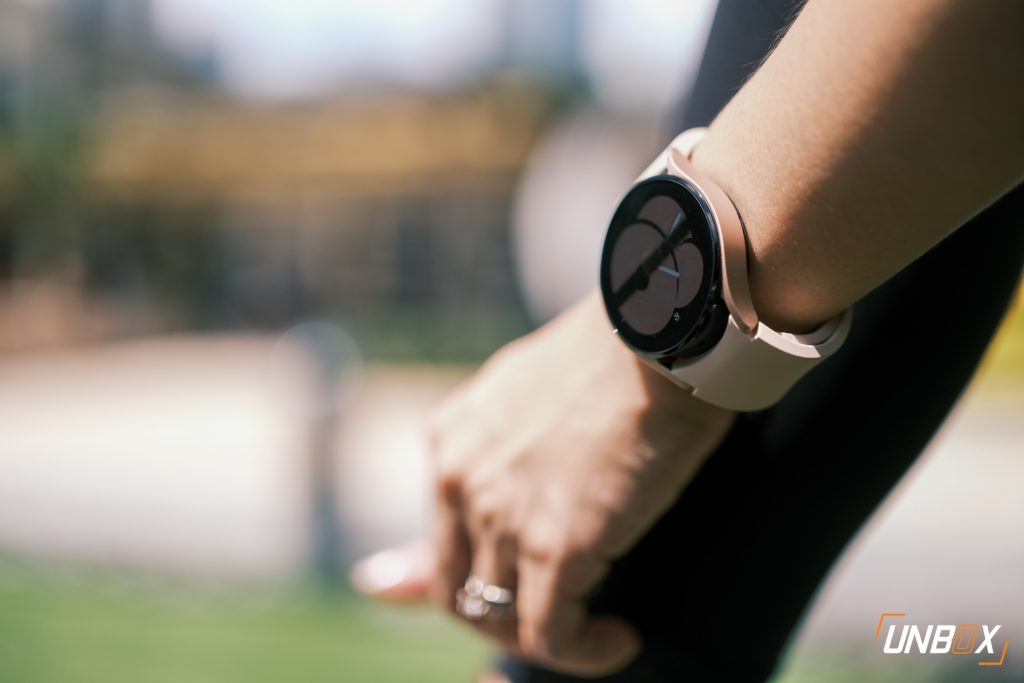 There are also a gazillion watch faces to choose from when you open the Samsung Wearable app.  I opted for the minimalist look to match the color of my watch but you'll surely find one that fits your mood and your outfit gave the wide array of choices.  
The display is protected by Gorilla Glass DX+, which is great especially for the active people using the watch.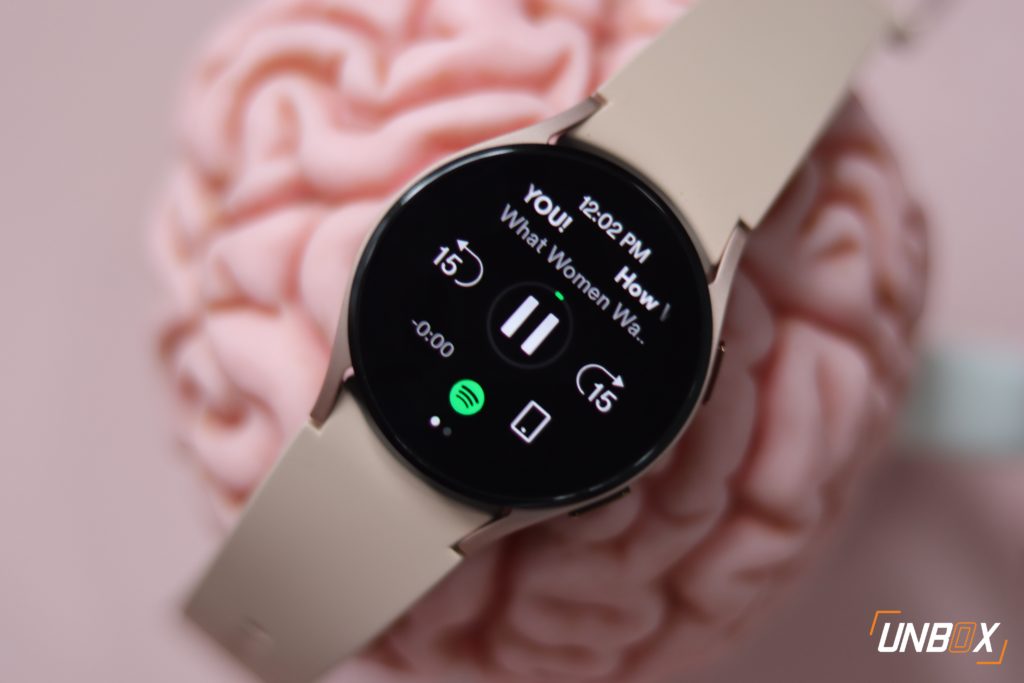 Access to More Apps
One of the things I really enjoyed while doing this Samsung Galaxy Watch4 review is its ability access to apps on the Google Play store.  I personally use Google Keep and Google Messages a lot so I love that I can now use them on my watch.  You can also download your Spotify playlist and enjoy your favorite tunes or podcasts.  One thing I'm excited to use when it's safe to travel again is Google Maps on the watch, which should be helpful for people like me, with an awful sense of direction.  You can use Google Fit as well although I'm more than happy using Samsung Health.
You can also take calls on the Samsung Galaxy Watch4 and I've had no complaints from my callers. 
Fitness Tracking at its Finest
The Samsung Galaxy Watch4 tracks the usual things: steps, heart rate, sleep, blood oxygen, and stress levels, but the newest feature is the body composition measurement which allows you to see your body fat percentage and skeletal muscle in pounds.  Like in other smartwatches, there's an option for continuous or manual heart rate monitoring and blood oxygen tracking.  There's also automatic workout detection which works pretty well.  Speaking of workouts, there are a lot to choose from, especially now that you have access to both Google Fit and Samsung Health.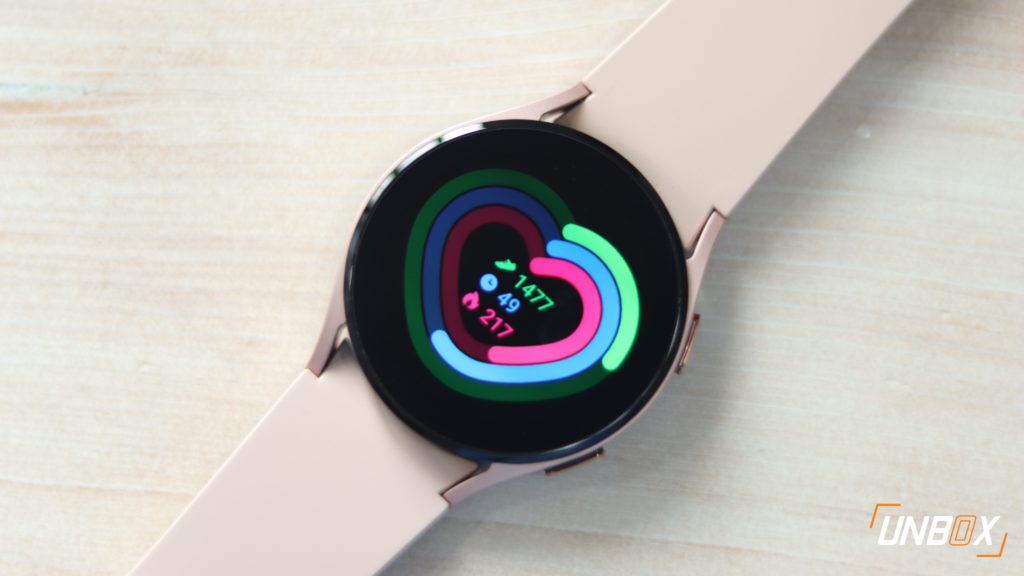 For those who want to go swimming with the watch, it has 5ATM and IP68 protection for dust and water protection.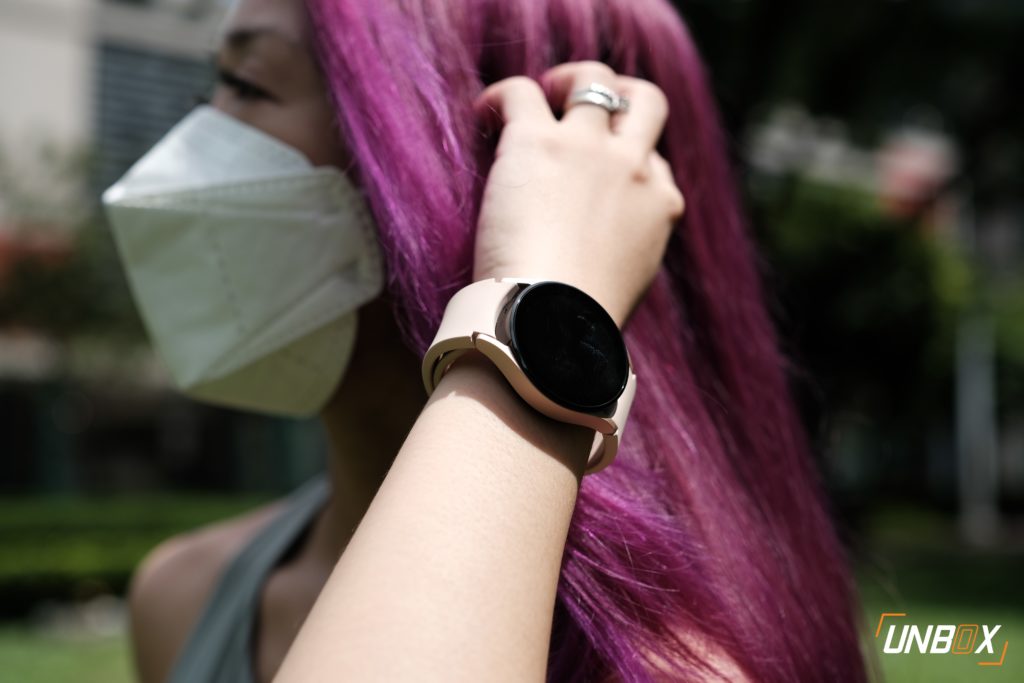 Okay Battery Life
The Samsung Galaxy Watch4 has a 247 mAh battery that lasts me a little over a day.  While I know that this is expected, I can't help but wish that it lasts longer because it's a hassle to run out of battery when you're out of the house or just started working out.  Charging from 0 to 100% takes about 2 hours.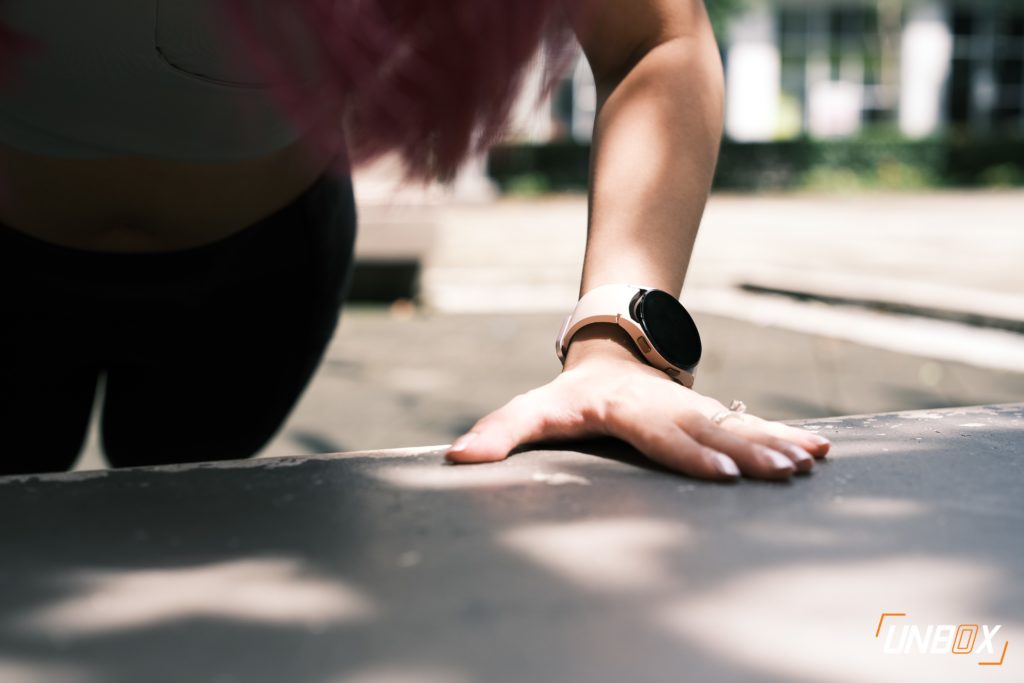 An Awesome Android Smartwatch
While putting it through its paces for this Samsung Galaxy Watch4 Review, I found that I'm more than happy with their new smartwatch.  I love the minimalist design, the super AMOLED display, the reliable fitness tracking, and on top of that, I can't get over the fact that I can use many of my favorite Google apps on my smartwatch.  It's a great partner not just for people who are trying to be more active and conscious about their health but also for those who are looking for efficiency from their gadgets.  The 40mm Samsung Galaxy Watch4 starts at Php 12,990, while the 44mm version is priced at Php 14,990. They're available via Samsung's online store or their flagship store on Lazada.
Comments (0)