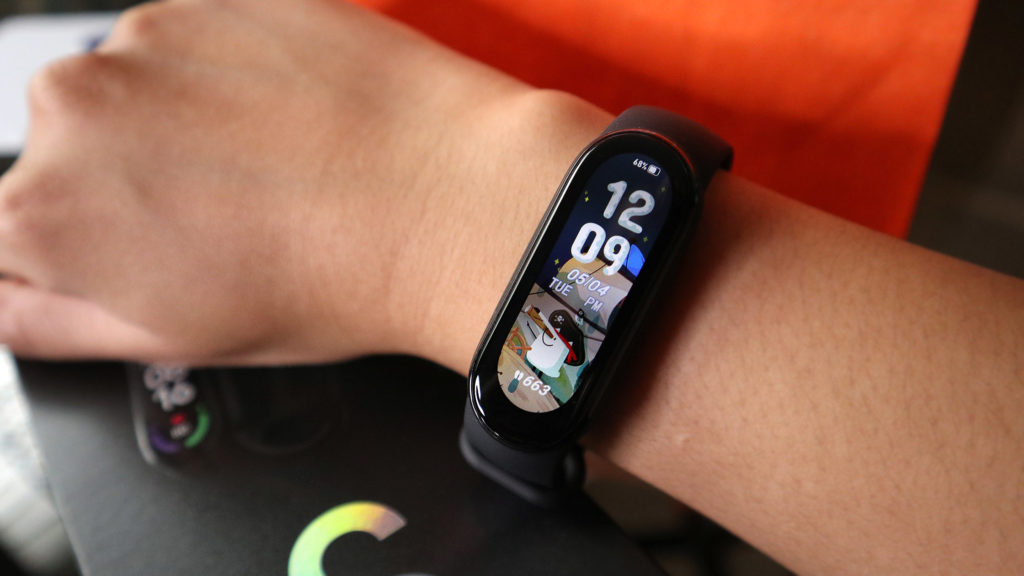 Review verdict: The Xiaomi Mi Smart Band 6 is a compact health tracker that borders on smartwatch territory. Although it comes at an attractive price, there are drawbacks to how accurate the device logs step count and sleep.
Pros
Plenty of watch-face options
Slim display
Cons
Logs arm movements in step counter
Hit or miss sleep tracker
Design and display
The Mi Smart Band 6 looks like your typical fitness tracker at first glance, though closer inspection shows just how nicely designed the thing is compared to the competition.
There are no physical buttons on the device as all its functions can be controlled through its highly responsive screen. You can navigate the screen with one finger without gathering fingerprints on its surface. It easily picks up light brushing on its surface which can wake the screen often. If that bothers you, you can change the screen wake settings on the Xiaomi Wear app.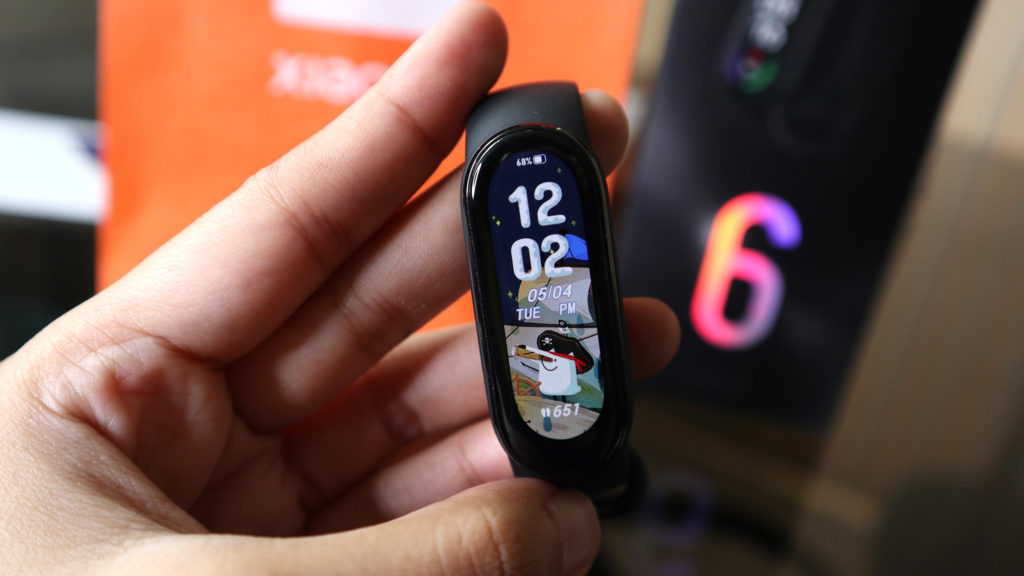 Its proprietary rubber strap is the same as the Xiaomi Band 5 that makes use of a pinhole snap to secure it in place. It fits wrist sizes from small to large. I have small wrists and it fits comfortably on my wrist.
As fitness trackers go, the Xiaomi Mi Smart Band 6 has a rather large 1.56-inch AMOLED display with a 152 x 486 resolution panel, which is a 50% increase compared to its predecessor. The fit
Its default display shows the time and health stats widgets that can be modified to display other information you want it to. On its mobile app, you can switch to any one of the pre-made displays, some of which are animated or customize your own using a photo of your choice.
The screen stays visible under direct sunlight at its highest brightness level but comes without an ambient light sensor to automatically adjust the screen for you. But there's an option to set the screen to adjust automatically based on a schedule.
Software and tracking
Unlike the Mi Band, the Mi Smart Band 6 can only be paired with either the Mi Fit or Xiaomi Wear app for it to work. The app serves as a repository of sorts for all the data it collects and is the place where you can take a look at your metrics. Take note that all the data collected by the device stays on the app, which is nice.
The experience using the sleep tracker is hit or miss. It logged the time I was awake watching videos in a stationary position as sleep time. Take note though that this was recorded while the sleep assistant detection feature was off which makes some difference in getting more precise sleep data.
The pedometer, on the other hand, translates arm movements that mimick walking in place or while sitting down as step counts. You don't get GPS information with your walks or runs so you need to bring your smartphone with you if you want precise location data.
On the bright side, its fitness tracking features are on point. Among its 30 fitness modes, they've recently added Zumba, HIIT, Boxing, and Basketball. The updated tracker can distinguish fitness modes apart particularly walking, treadmill, cycling, elliptical training, and the rowing machine.
Performing any health measurement function on the watch requires some effort of keeping it still. The watch will instruct you to firmly strap the device onto your wrist and keep it upright in order for it to give a reading.
Its menstruation cycle tracker, a new feature seen on fitness trackers is a predictive tool that requires you to input the dates of your previous cycles in order for it to make calculations on the date of your next cycle. For this, there's no one way to test its reliability just as any other cycle prediction app that you can download. It's an added feature that makes the Mi Band 6 attractive to female users.
Some smart features on the watch include a find my device feature, basic music controls, and a camera shutter control, a feature any content creator will appreciate.

Battery life and charging
The device comes with a magnetic charger that's the same as the Band 5, which snaps onto the back of the watch. I got the unit with zero juice and it took an hour to fully charge. The device may not last long as 2-weeks as advertised unless you use the device strictly as a watch. If you're one to constantly use its advanced features like the Personal Activity Intelligence (PAI), a feature that gives you a score to determine your overall heart health, this brings the device's total usage time down to half. This, along with other health monitoring functions, gets you roughly 9-10 days of battery life with all its advanced tracking features left to run in the background.
The watch stops tracking your stats is while it's charging or getting a software update which happens when you pair the device to your phone for the first time, which will require you to keep it close to your paired device until it's done updating.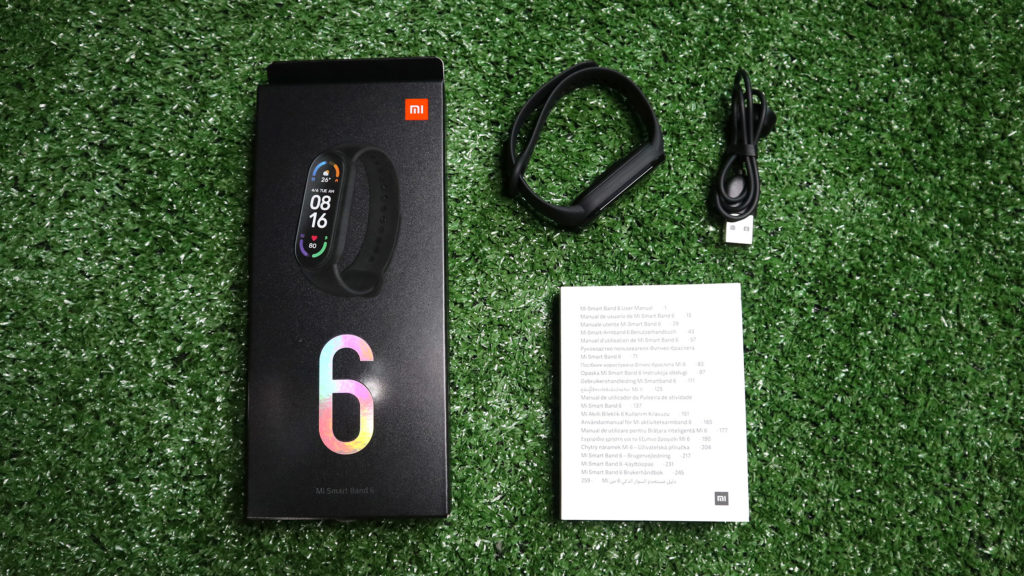 Wrap-up and conclusions
Xiaomi's Mi Smart Band 6's main downside is its function to accurately track sleep and the fact that you can cheat your way to meet your step count goal is a bummer. That being said, the Band 6's other features as well as its big, vibrant screen isn't something you usually see in fitness trackers at its price point, making it a worthwhile purchase for anyone looking to get the most out of their money.
Xiaomi Mi Smart Band 6 Review Price Philippines
The Xiaomi Mi Smart Band 6 is priced at Php 1,990. You buy it from Lazada or Shopee.
Comments (0)