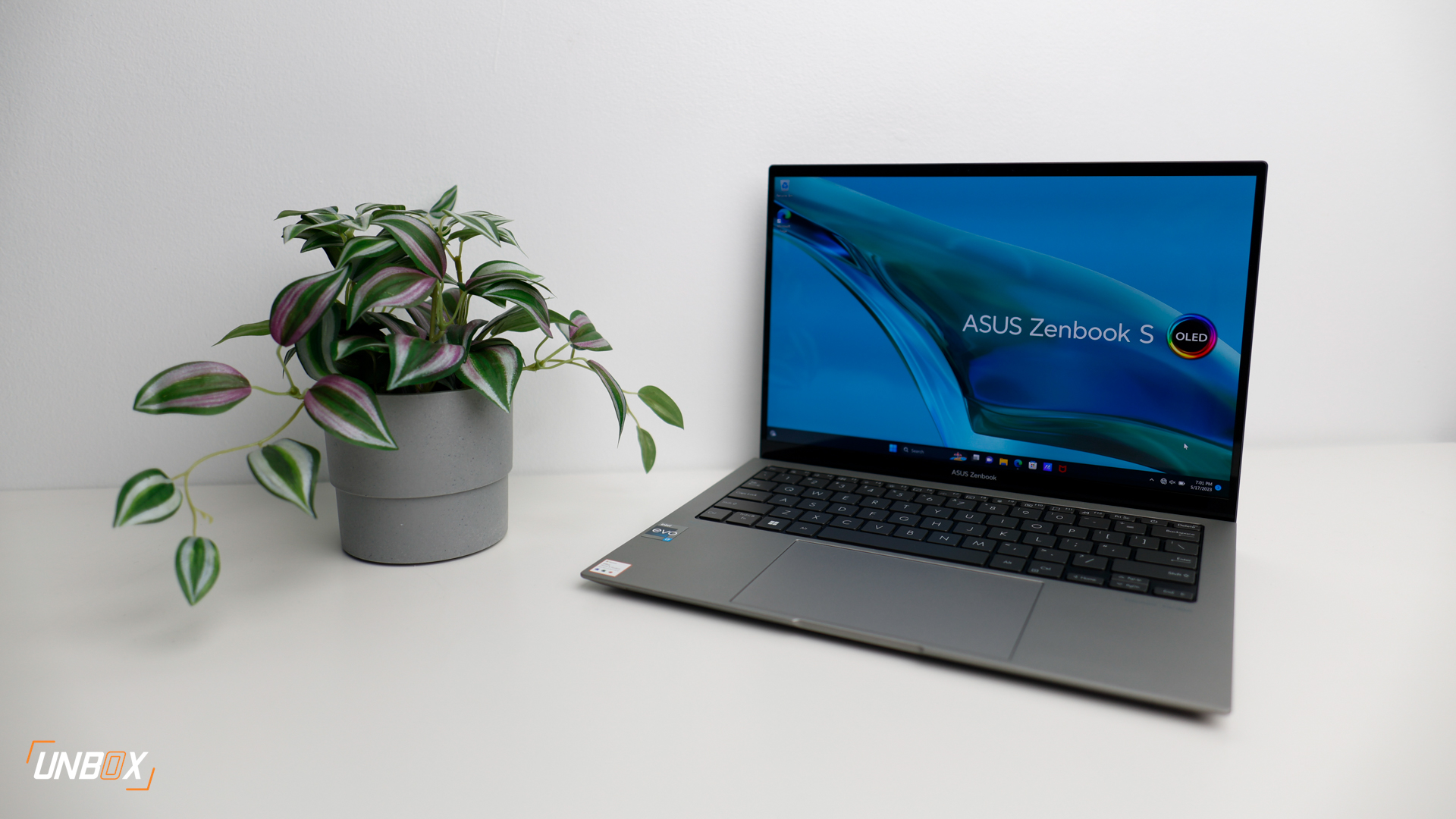 Review Verdict: While it is an expensive ultrabook and is less powerful than its 2022 model, ASUS made sure to use the best possible components for the ZenBook S 13 OLED (UX5304) as its latest ultra-slim, premium offering in the Philippines.
Pros
-Good port selection despite being slim
-Better overall build vs 2022 version
Cons
-Expensive
-The 2022 version offers better performance
As a successor to the 2022 version, the 2023 ZenBook S 13 OLED (UX5304) gets a full makeover. For the 2023 model, ASUS redesigned it to be slimmer and lighter–while having a design that stands out better and bringing back the ports that its users need. Another change for the 2023 version is its shift to Intel's 13th gen processors. With all these changes, is the ZenBook S 13 OLED (UX5304) a formidable ultra-slim laptop in the Philippines?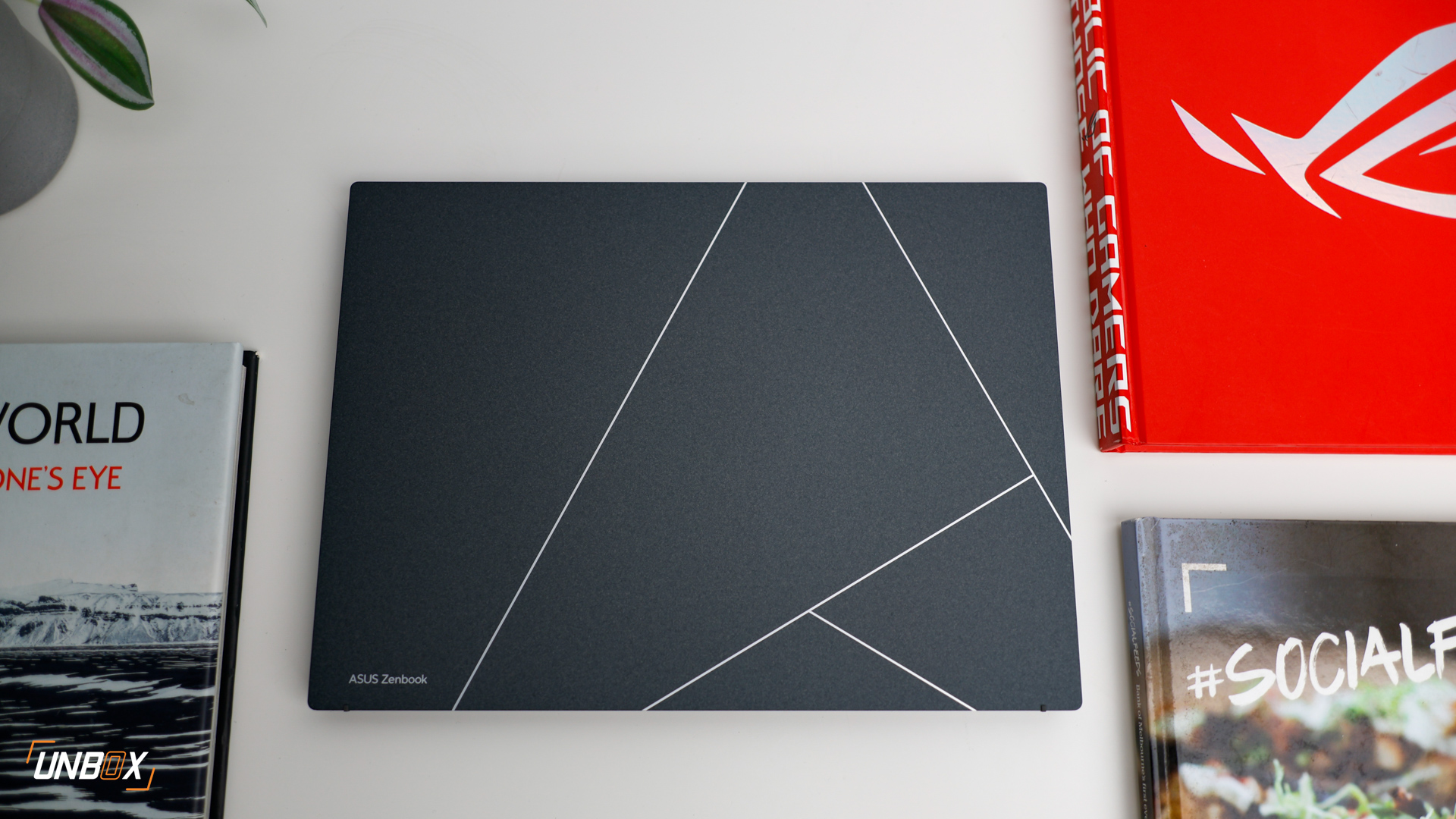 Design
Unlike the 2022 version, the ZenBook S 13 OLED (UX5304) sticks to a more conservative Basalt Grey color. However, you do get a bolder ASUS monogram on the lid, along with a small ZenBook branding at the bottom. While it depends on your preference, we like how the shiny silver lines give a good contrast to the matte grey finish of the lid.
What makes the ZenBook S 13 OLED (UX5304) is that it is just 1cm thin–or roughly 0.49cm thinner than the 2022 model. ASUS had to implement a few innovations–which include a revamped hinge design and a custom OLED panel that's thinner than other panels ASUS uses for its laptops–to achieve a skilly 1cm thick frame. Making the ZenBook S 13 OLED (UX5304) even more impressive than its 2022 version is that ASUS managed to include a full-sized HDMI port and a USB-A port on its skinny chassis–and not be limited to just USB-C ports. Since the 2023 ZenBook S 13 OLED uses an Intel processor, both USB-C ports support Thunderbolt 4.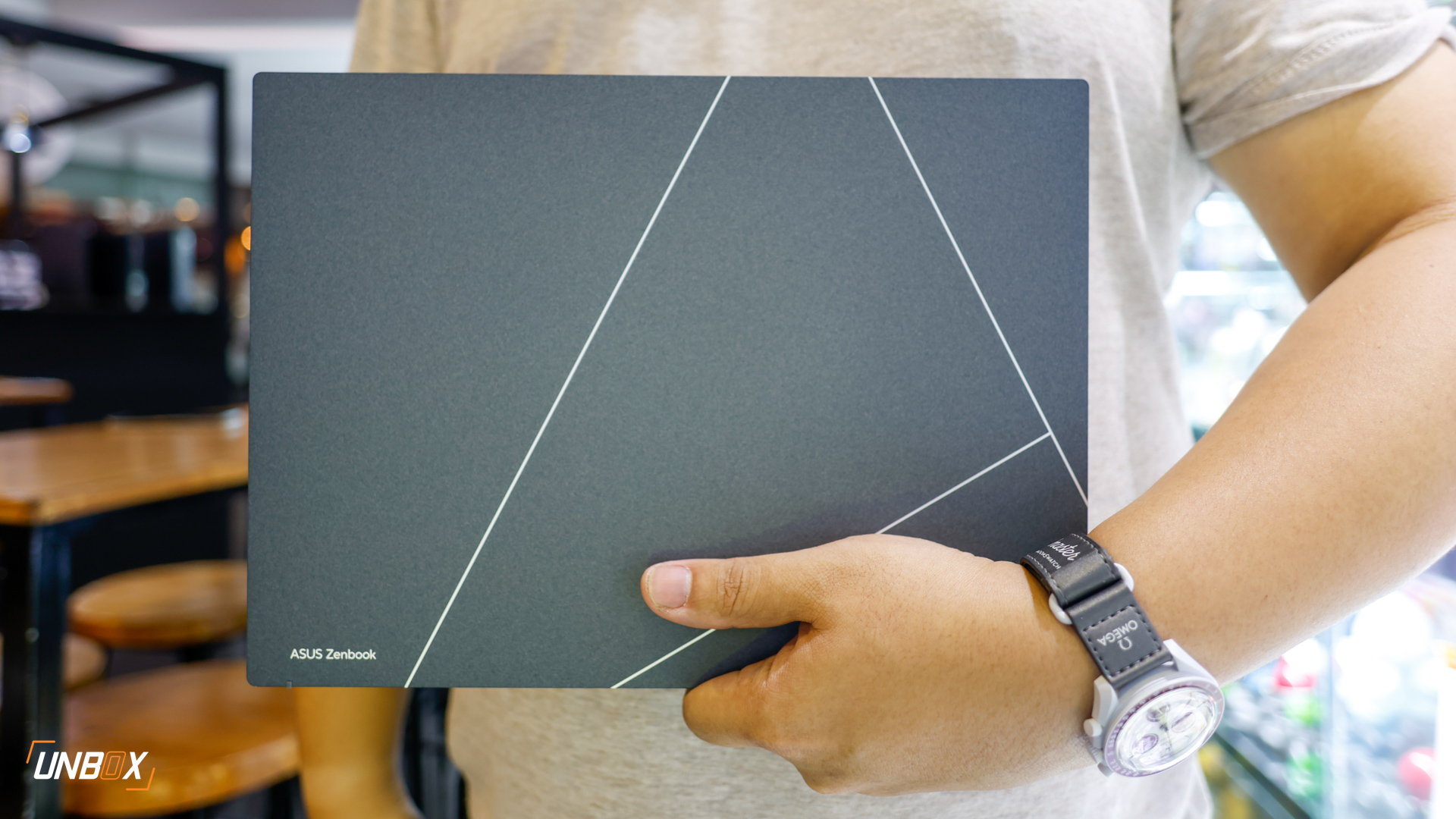 When it comes to durability, the ZenBook S 13 OLED (UX5304) feels more solid despite being a light laptop with ASUS' use of CNC machining to make good use of available space inside the frame. This also helped in making the ZenBook S 13 OLED (UX5304) have an even weight distribution across the entire chassis. While you still get a magnesium-aluminum alloy frame, ASUS used a Plasma Ceramic Aluminum process to make it more premium and durable at the same time.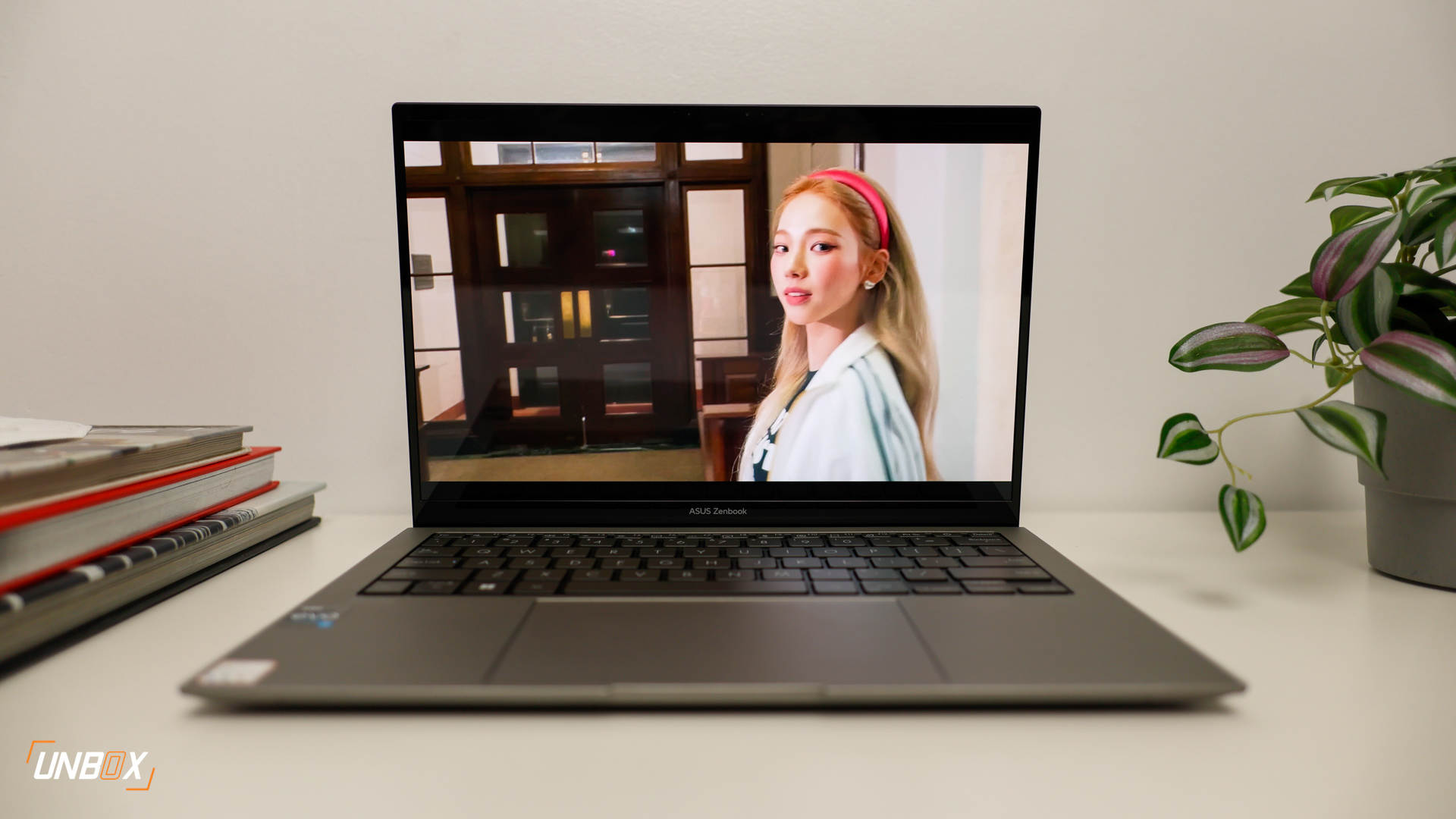 Display
While the ZenBook S 13 OLED (UX5304) has the same great OLED panel used by its predecessor, ASUS used one that's thinner than usual, which explains why the top lid is slimmer. The one-piece design of the OLED display also includes a complex camera module on top that has an array of IR sensors for secure logins using Windows Hello. The new OLED panel ASUS used on the ZenBook S 13 OLED (UX5304) also resulted in slimmer bezels and a smaller overall footprint.
Like its predecessor, you are also getting a 13.3-inch OLED display with a 2.8K resolution, 16:10 aspect ratio, and 100% DCI-P3 coverage. Aside from being a slimmer panel, the new display uses ASUS' Lumina OLED tech, which aims to be more accurate, more adaptive, and more reliable. This display boasts Pantone Validated color rendering, VESA DisplayHDR True Black, and a Delta-E < 1 color accuracy.
Comparing our experience with the ZenBook S 13 OLED (UM5302), the UX5304 has a brighter display, while the colors are a bit more vibrant thanks to the glossy texture of its glass cover. You have to be mindful of the ZenBook S 13 OLED (UX5304)'s display, as it does attract fingerprints more than the 2-piece panel design of its predecessor.

Keyboard and Trackpad
The ZenBook S 13 OLED (UX5304) follows a MacBook Pro-like keyboard design where you get a two-tone color scheme to contrast with its silver top case. Because it is slimmer than its predecessor, the key travel on the ZenBook S 13 OLED (UX5304) is much lower. The typing experience is fine, though we noticed that the ZenBook S 13 OLED (UX5304)'s keyboard is noisier than the one used by its predecessor–all while maintaining the same tactility and having lower key travel.
The trackpad on the ZenBook S 13 OLED (UX5304) is more basic, as you don't get ASUS' ScreenPad feature. We're totally fine with that, as the trackpad used here feels more solid since ASUS used a more premium glass material for it.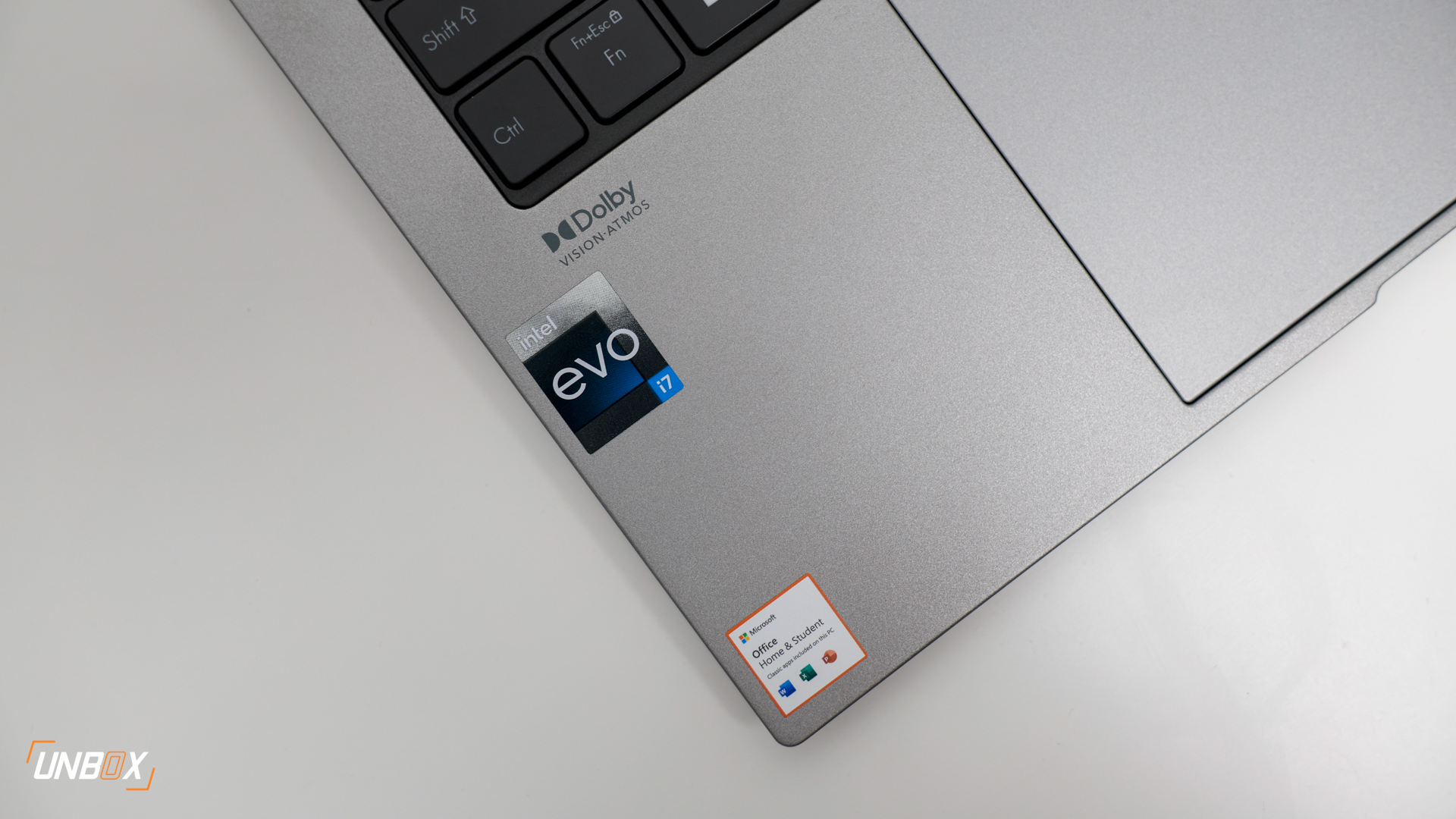 Internals and Battery Life
As ASUS' premium ZenBook, the S 13 OLED (UX5304) comes with the latest internals: LPDDR5 RAM, PCIe 4.0 SSD, and the latest 13th-gen Intel processors. Our review unit came with a Core i7-1355U processor, 16GB RAM, and 512GB SSD.
When it comes to performance, the Core i7-1355U does show improvements over last year's Core i7-1250U that's found on the ZenBook 17 Fold OLED especially when it comes to GPU performance. However, the ZenBook S 13 OLED (UX5304) does trail behind the 2022 model that uses a Ryzen 7-6800U across all benchmarks. This makes the ZenBook S 13 OLED (UX5304) expensive when it comes to price-to-performance.
While the ZenBook S 13 OLED (UX5304) is not as powerful as its 2022 Ryzen-powered sibling, it is still a very capable machine despite being just 1cm thin. We've used it as our daily driver, and it was able to perform well with productivity tasks and some photo editing. One big improvement we noticed with Intel's 13th-gen processors is that they have better thermal management over the 12th-gen versions.
The ZenBook S 13 OLED (UX5304) packs a 63wHr battery, which is smaller than the 67wHr battery found on the 2022 version–but is still a feat considering how thin it is. We managed to clock in 5 hours and 21 minutes of battery life in our video loop test–while it is lower than the impressive 8-hour battery life of the Ryzen-powered 2022 model, the ZenBook S 13 OLED (UX5304)'s battery life shows that Intel has made improvements in the power efficiency of its mobile chips.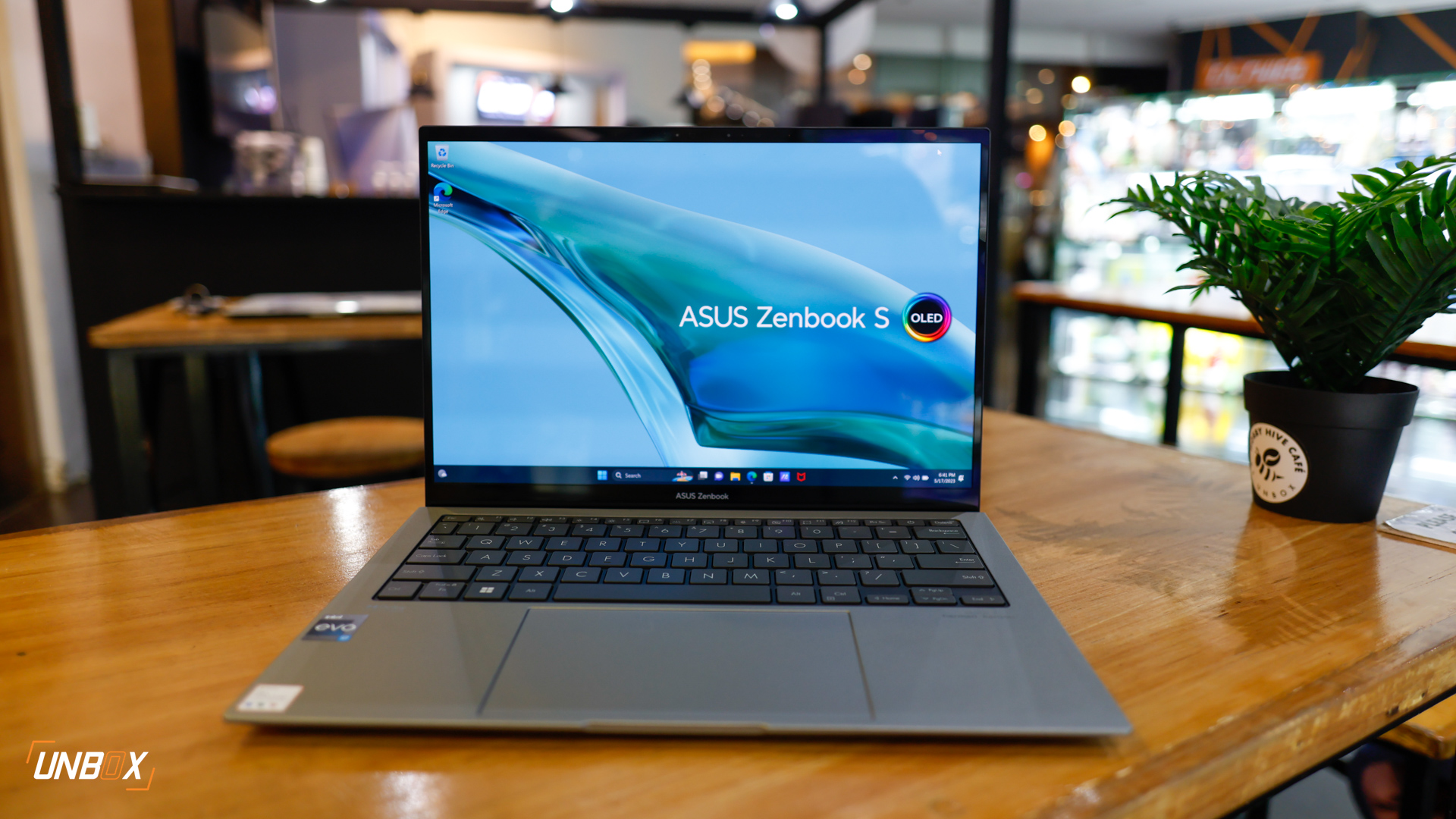 Wrap-up and Conclusions
Despite being expensive and not as powerful as the 2022 version, our review of the ZenBook S 13 OLED (UX5304) shows that it is a good option in the Philippines for those who want an ultra-slim laptop that has decent performance. However, we look forward to seeing this iteration of the ZenBook S 13 OLED utilize the upcoming Ryzen 7000 processors.
ASUS ZenBook S 13 OLED Review Philippines Price
The ZenBook S 13 OLED (UX5304) is priced at Php 79,995 for the Core i5-1335U model and Php 87,995 for the Core i7-1355U model. Both variants come with a copy of Office Home and Student 2021 and 2 years global warranty.