Initial Verdict: The HUAWEI MatePad 10.4, as we realized during our initial review time in the Philippines, is a well-constructed device with a bright, impressive display and capable hardware. While some software kinks could be better and there could definitely be less bloatware, the pros greatly outweigh the cons for now. This is a splendid deal not only within its segment but as a package in general. 
Pros
Screen has vivid colors and superb resolution
Build quality feels nice in the hand
microSD card support
Cons
No 3.5mm headphone jack
Parts of the software are iffy
HUAWEI MatePad 10.4 (2022) Philippines Specs
Kirin 710A octa-core processor
4GB RAM
128GB ROM with microSD card expansion
10.4-inch IPS 2K (2000×1200) display
13-megapixel autofocus camera with flash
8-megapixel selfie camera
4G, LTE
WiFi, Bluetooth 5.1
22.5W wired charging
7250 mAh battery
HarmonyOS 2.0.0
When tablets became a hit almost a decade ago, the good ones were quite pricey at the time. Everything in the budget category often had a serious compromise or just wasn't up to scratch. Now that technology has progressed to the point where even cheaper models are more than usable, budget to midrange tablets are making a resurgence. This HUAWEI MatePad 10.4 is a serious competitor in the field, and we'll have you know why.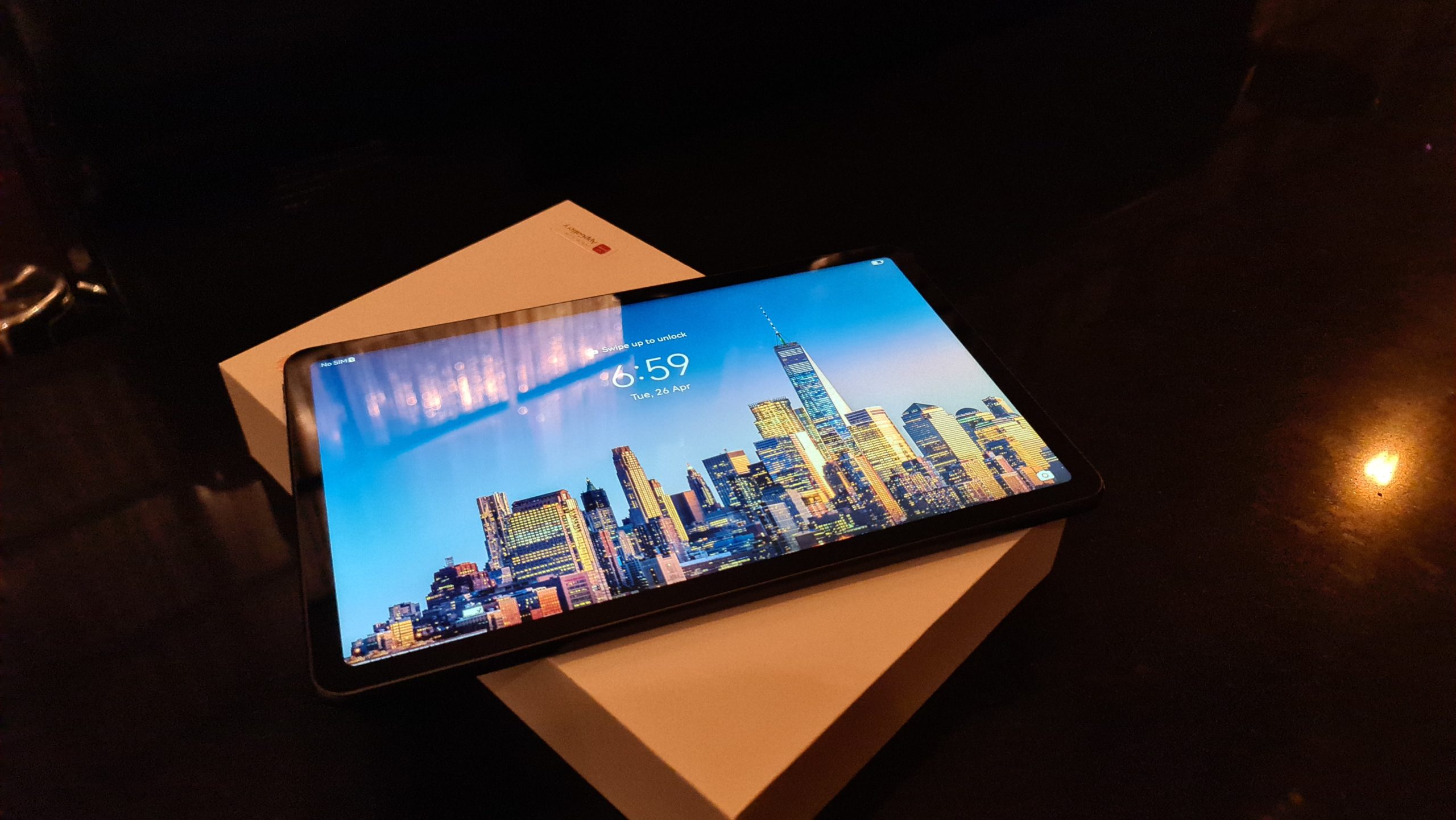 Design
The HUAWEI MatePad 10.4 feels premium in every sense of the word. They've opted for a metallic construction that reminds us of what flagship devices were made of before the glass revolution. It feels confidence-inspiring in the hand and punches above its price bracket with its overall feel and weight. The bezels will still be noticeable to anybody, but this is a good thing for some people. After all, holding such a sizeable display for a prolonged amount of time requires some hand adjustments. You won't have to worry about accidental presses since the bezels provide a safety net between the screen and the outer area. Even putting on accessories and cases is less of a hassle due to the design.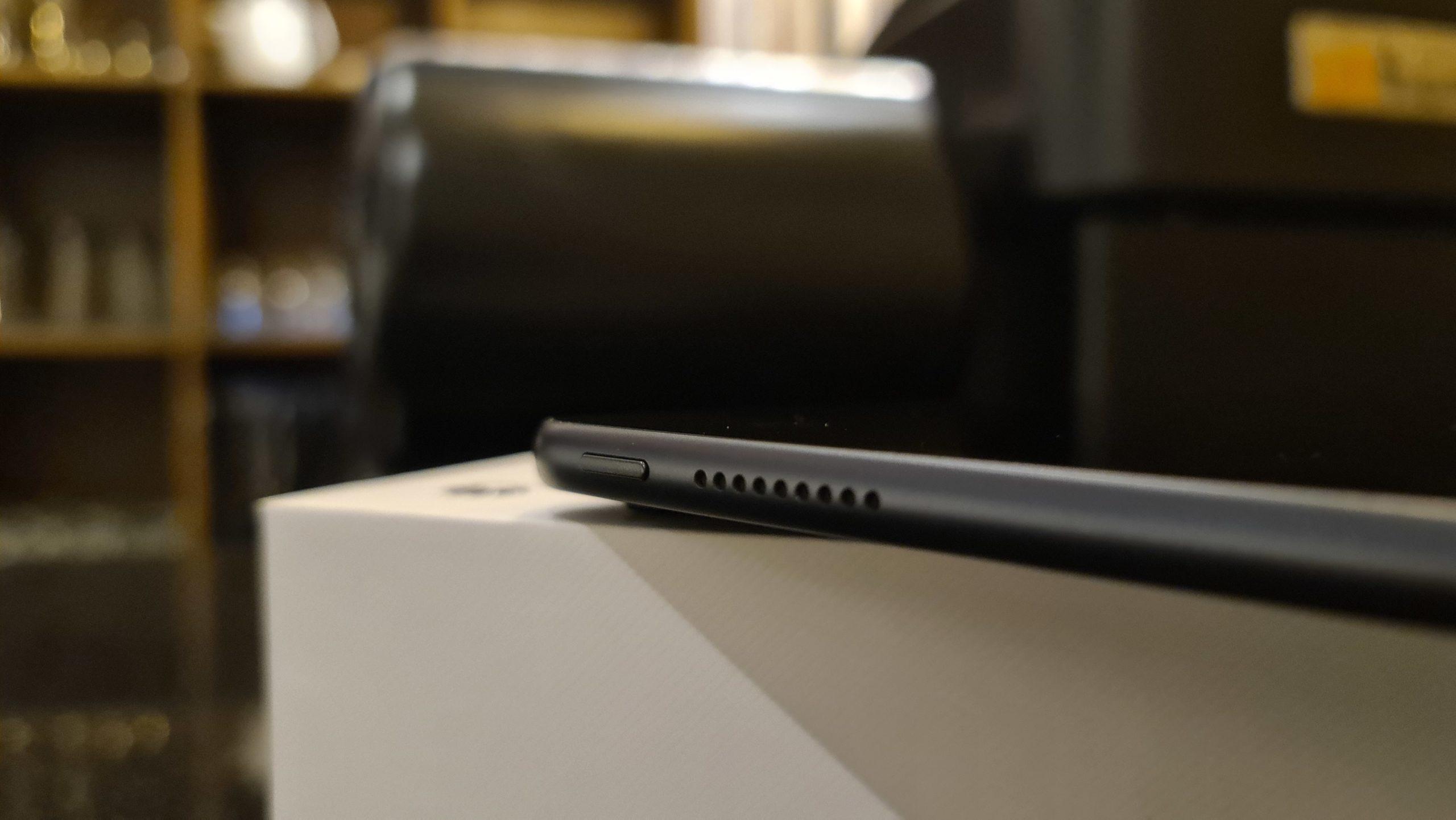 Each button is solid to press, with ergonomic placement all around. Nothing feels unnatural or impossible to use on a daily basis. We do have a few small gripes. One is the fact that the volume rocker retains the same configuration whether in portrait or landscape. When in landscape mode, pressing "right" will decrease volume, and the left is the opposite, which some may find counterintuitive. This is nothing a minor software update can't fix though.
The more glaring shortcoming is the lack of a 3.5mm headphone jack, although it might just be our nostalgic selves who prefer superior wired audio quality to wireless convenience. The average person now owns at least a pair of TWS earbuds, so it isn't as big a deal as before. The availability of a microSD card slot cancels out this exclusion of a "prehistoric" port.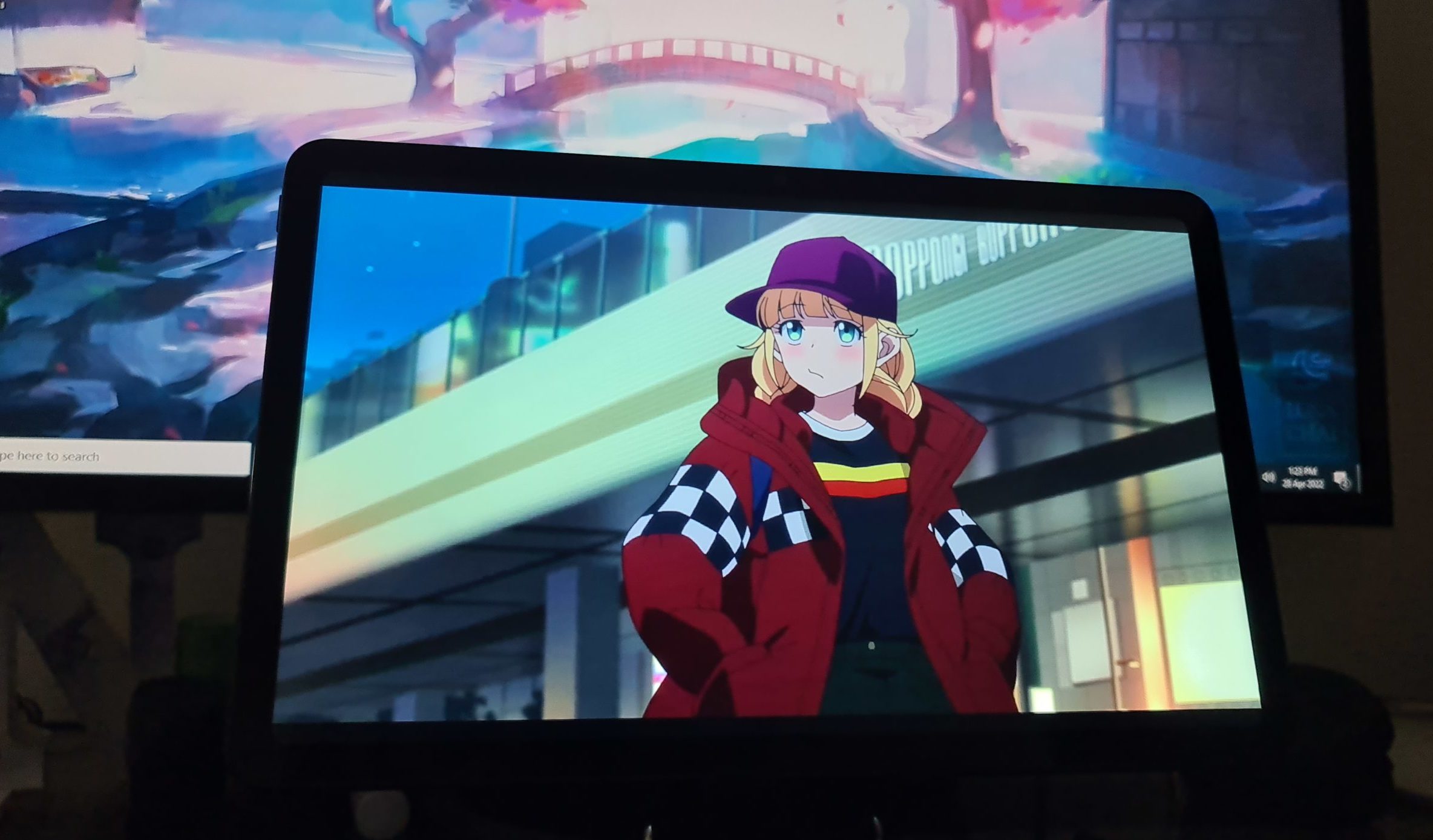 Display
Installed on this variant of the MatePad is a 10.4-inch IPS display with a resolution of 2000×1200. The screen produces vibrant colors with crisp images thanks to the acceptable pixel density of the display. The color reproduction is surely vibrant and not oversaturated like on earlier AMOLED iterations. You can even bring this outdoors since the screen has a maximum brightness of 470 nits, which is passable even with glare from the sunlight.
Due to the screen's stellar characteristics, watching content such as YouTube or Netflix in bed is a comfortable yet immersive experience.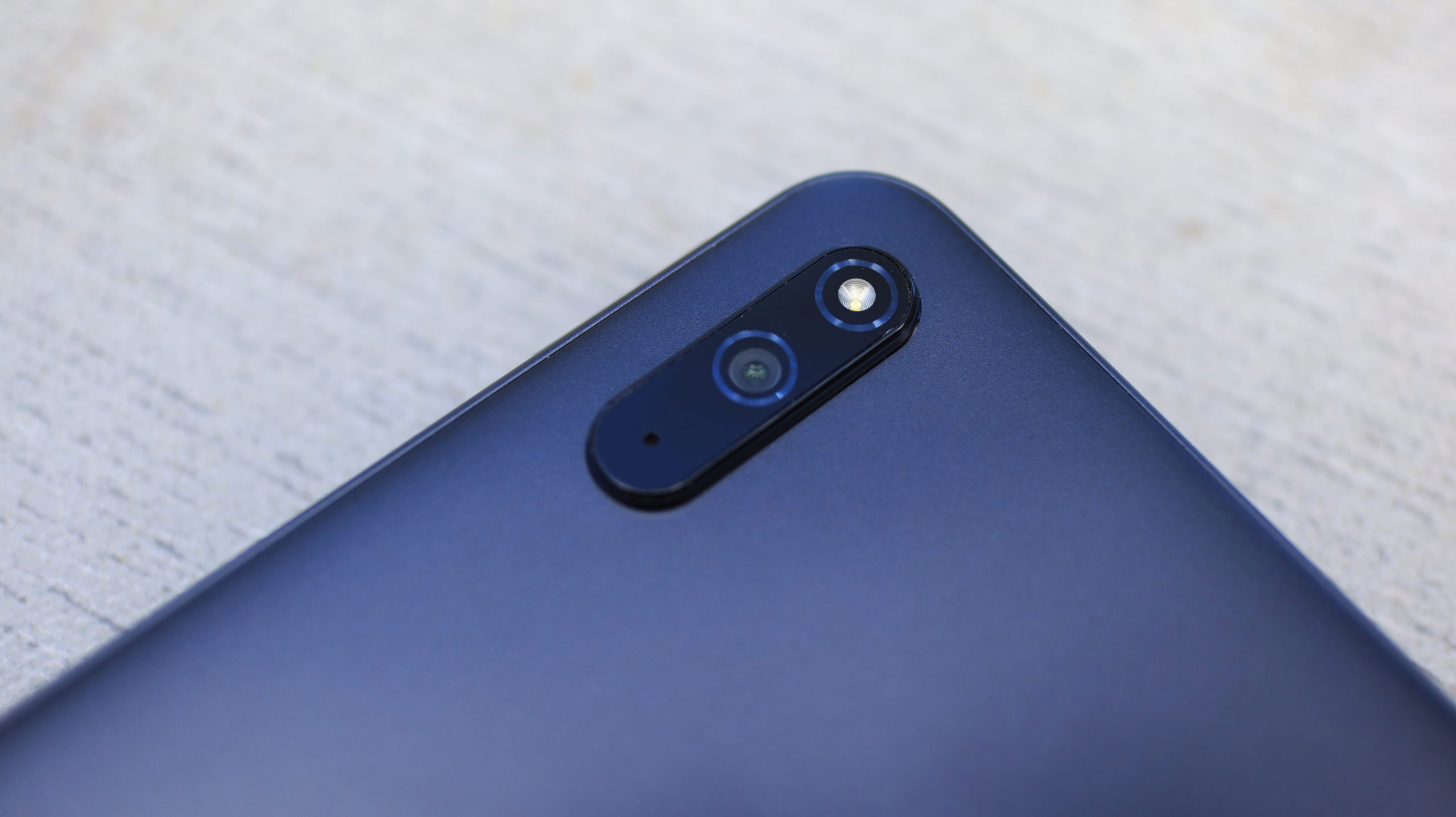 Cameras
The standard course for all tablets is not to expect too much from the cameras – especially for value models like the MatePad 10.4. After all, a less-used feature such as this can be compromised to allocate assets for more important features.
Despite this mindset, the optics on this tablet are fine. Both the 13-megapixel rear camera (with flash), as well as the 8-megapixel selfie shooter, are worthy of a quick snapshot in ideal conditions. The HUAWEI MatePad even has some fun modes such as time-lapses, beauty mode, watermark, voice-activated shots, and other niche functions. They've definitely paid more attention to the software side of things than expected.
Videoconferencing also shouldn't be an issue here whatsoever. The front camera captures facial features well and this would be the ideal device for a quick online business meeting or a catch-up session with your buddies. It's only when the lights go down do you need to reconsider whipping out your smartphone or camera.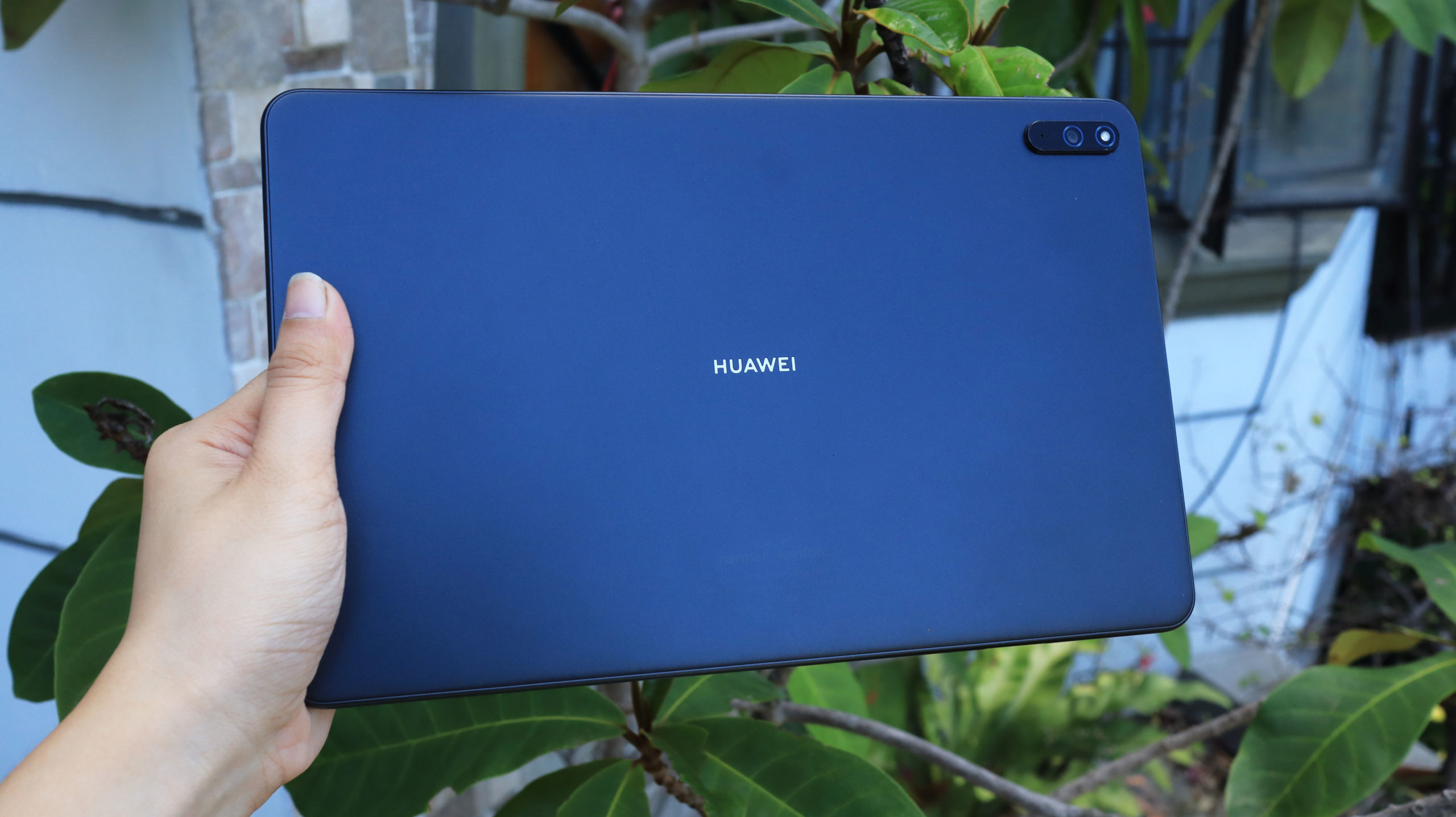 Internals
The beating heart of this tablet is the Kirin 710A chipset. It is a midrange octa-core processor that we found satisfactory for everything we needed to do. No hiccups, no lags, and no crashes – the HUAWEI MatePad 10.4 delivered on that goal that we had set for it. Whether we were browsing the website, running heavy applications, or doing a bit of gaming, it accomplished the tasks in one way or another. 4GB of onboard RAM is enough for some multitasking and keeps applications open as long as you don't overload the system. When you do, the device doesn't crash and just restarts the app in a very casual way.
The installed Harmony OS 2.0.0 software is well-optimized for the hardware, delivering a smooth middle-of-the-pack experience that no one will complain about. However, there are some issues that we'll study for now and discuss further in the full review.
Keeping the lights on is a 7,250 mAh battery with support for 20W quick charging. We'll have full numbers on the battery life and charging times in the full review as well.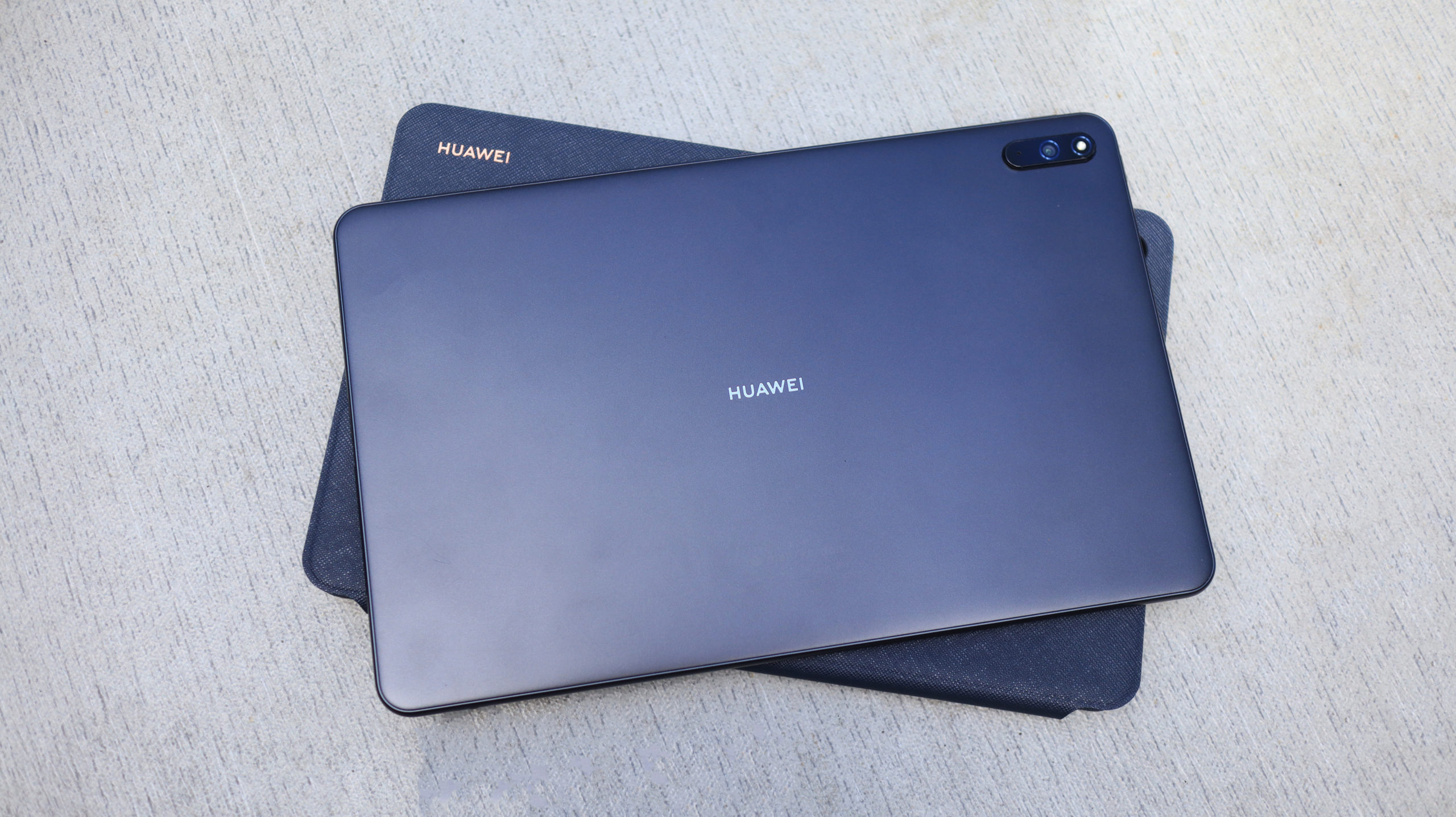 Wrap Up and Initial Verdict
The HUAWEI MatePad 10.4, during our quick review time in the Philippines, has proven to be a solid deal so far. There are substantially more things about it that we like than don't. The hardware here is brilliant for the midrange market it's rumored to appear in, while the deficiencies on the software side are more of things to get used to than dealbreakers.
We'll have to see if a little more time with the device changes our opinion, and by then we'll have detailed numbers on battery life and performance, as well as an official price, waiting for you. Given the price of the outgoing version is around PHP 11,999, we estimate this to be within that range or whereabouts.
Either way, the only to be sure of is to keep yourself posted on the Unbox PH website for the full review coming up soon.