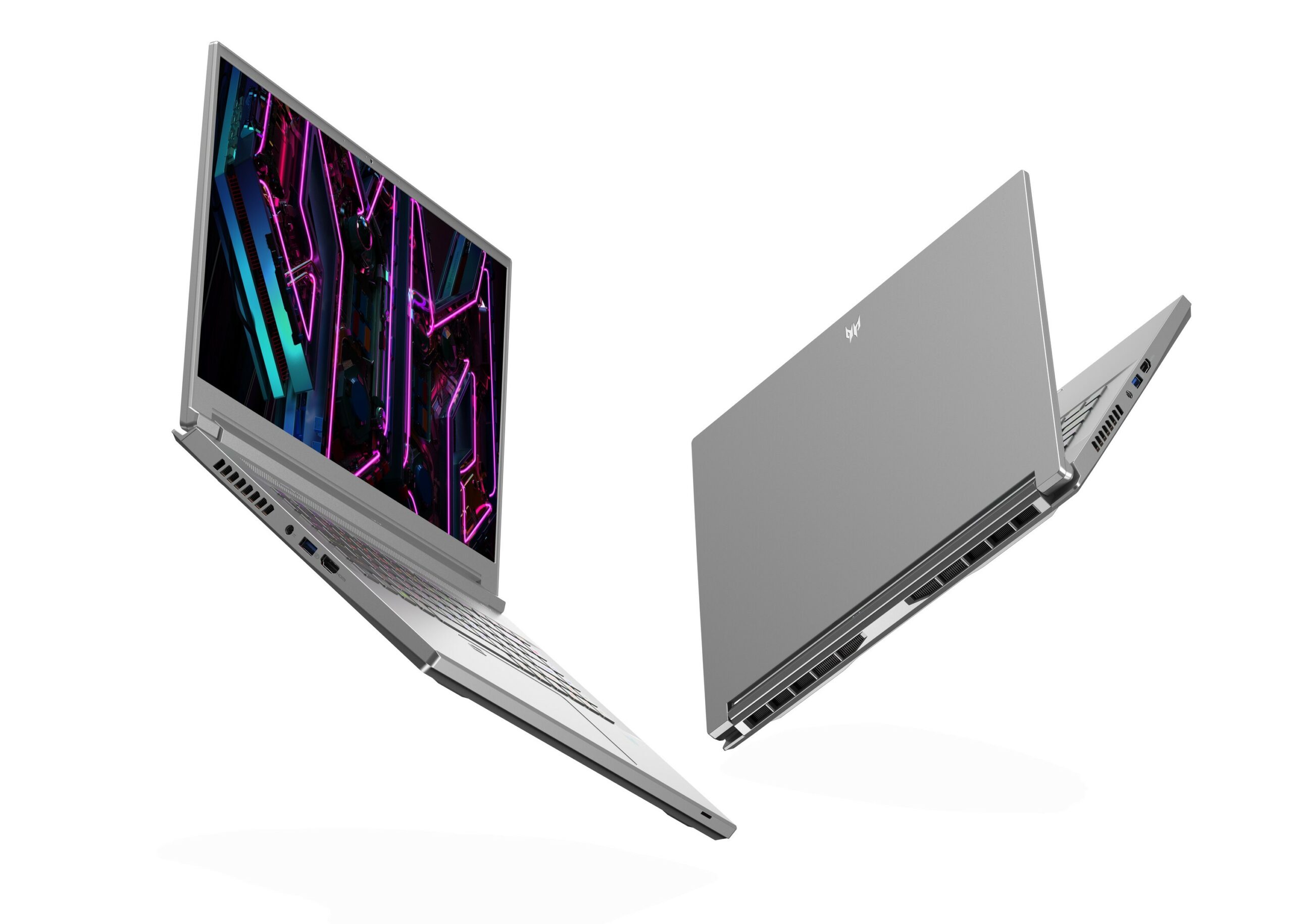 In the realm of premium gaming laptops, Acer is taking the lead with its latest offering, the Predator Triton 16 (PT16-51). This powerhouse device, which is a bigger version of the Predator 14, is set to revolutionize the gaming experience. Boasting cutting-edge features and top-of-the-line specifications, the Predator Triton 16 is a force to be reckoned with.
Acer's gaming laptop showcases the latest 13th Gen Intel processors, delivering unparalleled speed and performance. Combined with the mighty RTX 40-series GPUs, up to 32GB DDR5 RAM, and a state-of-the-art thermal management system, which includes liquid metal for the GPU, dual 5th-gen AeroBlade 3D fans, and Vortex Flow Optimization, the Predator Triton 16 guarantees exceptional gaming adventure.
One striking feature of the Predator Triton 16 is its slim profile. With a thickness of under 20mm, it stands out as one of the thinnest gaming laptops available today. Crafted with an aluminum chassis, the laptop can be customized with a 13th-gen Core i9 processor, offering an impressive 5.4Ghz Turbo frequency. To further elevate its performance, you can equip the laptop with an RTX 4090 laptop-grade GPU, making it a true gaming powerhouse. If you require additional storage space, the Predator Triton 16 supports up to 2TB PCIe M.2 SSD in RAID 0 configuration.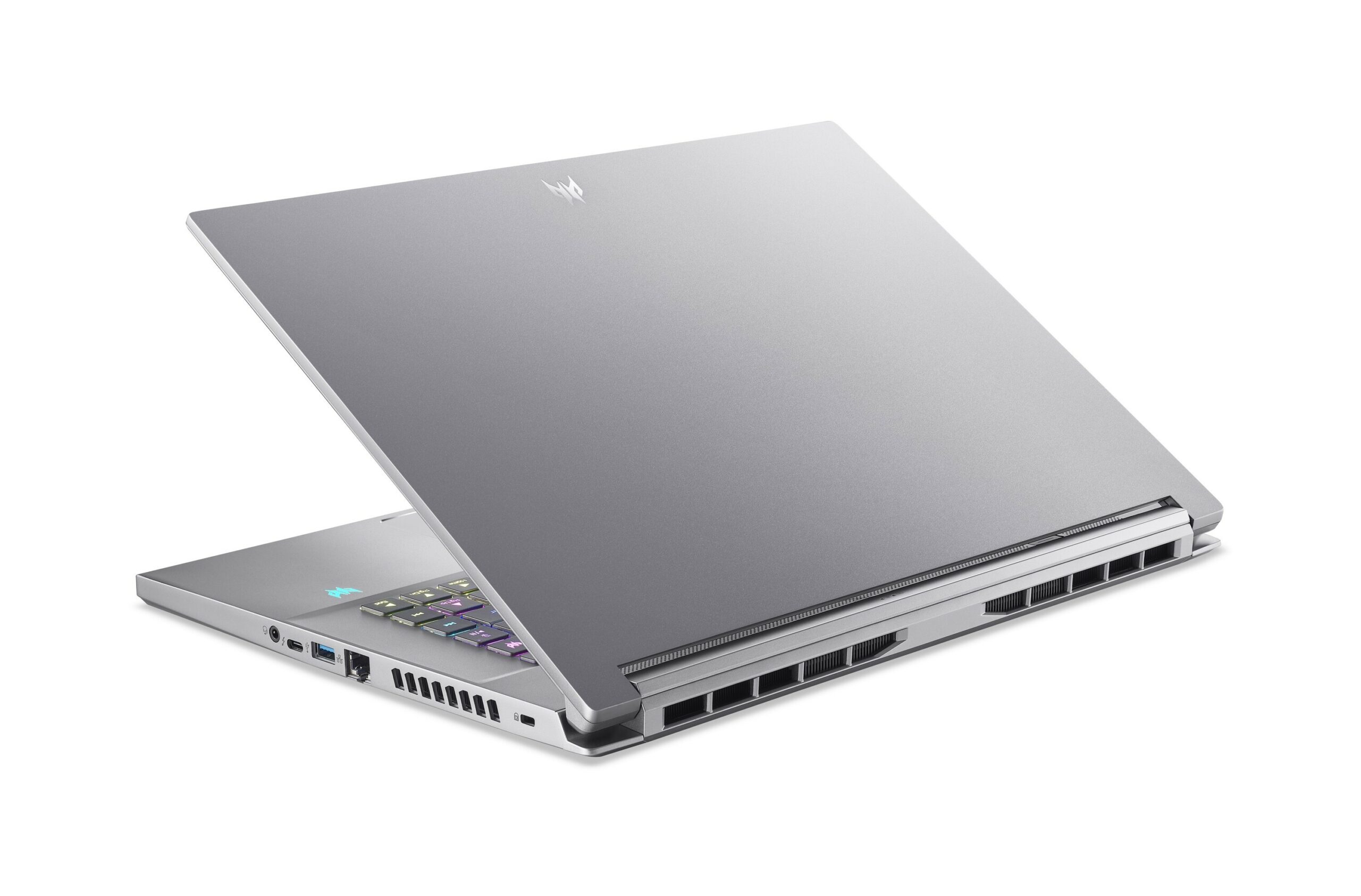 The laptop's 16-inch display is nothing short of extraordinary. Featuring a blazing-fast 240Hz refresh rate and a WQXGA resolution, it delivers crystal-clear visuals. The display also boasts 100% DCI-P3 color gamut coverage, ensuring vibrant and accurate colors in every frame. Additionally, with support for NVIDIA's Advance Optimus and G-Sync technologies, the Predator Triton 16 maximizes the potential of its high refresh rate display, providing a seamless and immersive gaming experience.
Acer has equipped the Predator Triton 16 with Intel's Killer DoubleShot Pro modem, offering WiFi 6E connectivity for lightning-fast and stable internet speeds. As for connectivity options, the laptop provides a generous selection of ports, including a USB-C Thunderbolt 4 port, two USB-A 3.2 Gen 2 ports, an HDMI 2.1 port, and a microSD card reader. These ports ensure compatibility and convenience for all your gaming and multimedia needs.
With its cutting-edge features, top-tier specifications, and sleek design, the Acer Predator Triton 16 promises an unparalleled gaming experience. Whether you're a professional gamer or a casual enthusiast, the Predator Triton 16 is the ultimate choice for those seeking power, performance, and precision.