Review verdict: The ASUS ZenBook Pro Duo 15 OLED UX582 is the best iteration yet of the Taiwanese company's dual-screen dreams, at least in the Philippines. It packs a bigger punch than its smaller brethren, though its more powerful hardware comes at an incredible premium that not every creative will be able to afford.
Pros
Has one of the most powerful processors around
Has top-tier mobile RTX 30 series graphics
The screen is better than ever
ScreenPad Plus more useful this time around
Cons
Very heavy
Bad battery life
Expensive
The newly-refreshed version of ASUS's dual-screen dream is significantly more powerful than its smaller sibling, though that power comes at a great expense. Should you buy this content creator's dream machine, or should you opt for something else?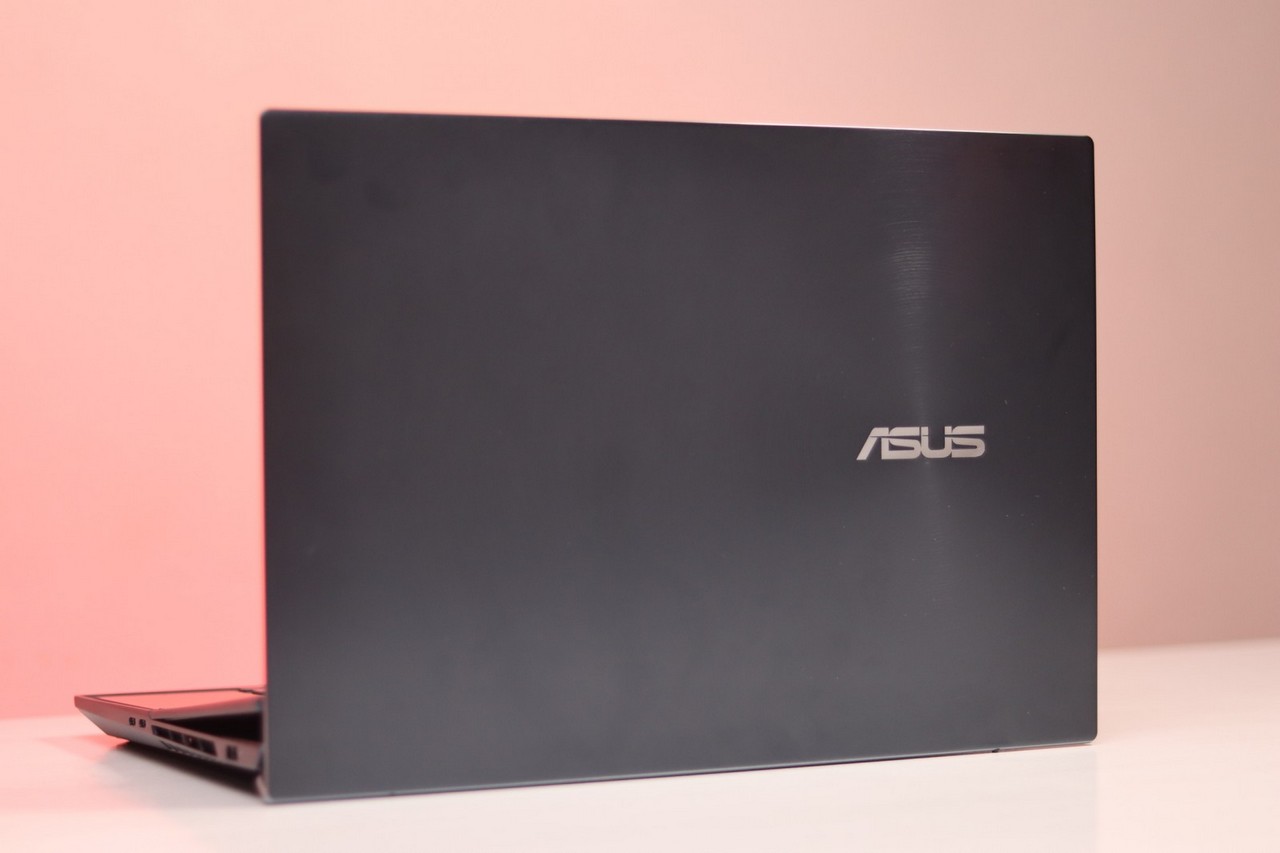 Design
The ASUS ZenBook Pro Duo 15 OLED UX582 looks similar to the company's first iteration of the dual-screen dream on the outside. The chassis and lid are made of machined magnesium alloy treated with the company's trademark concentric Zen finish, sporting a classy Celestial Blue finish.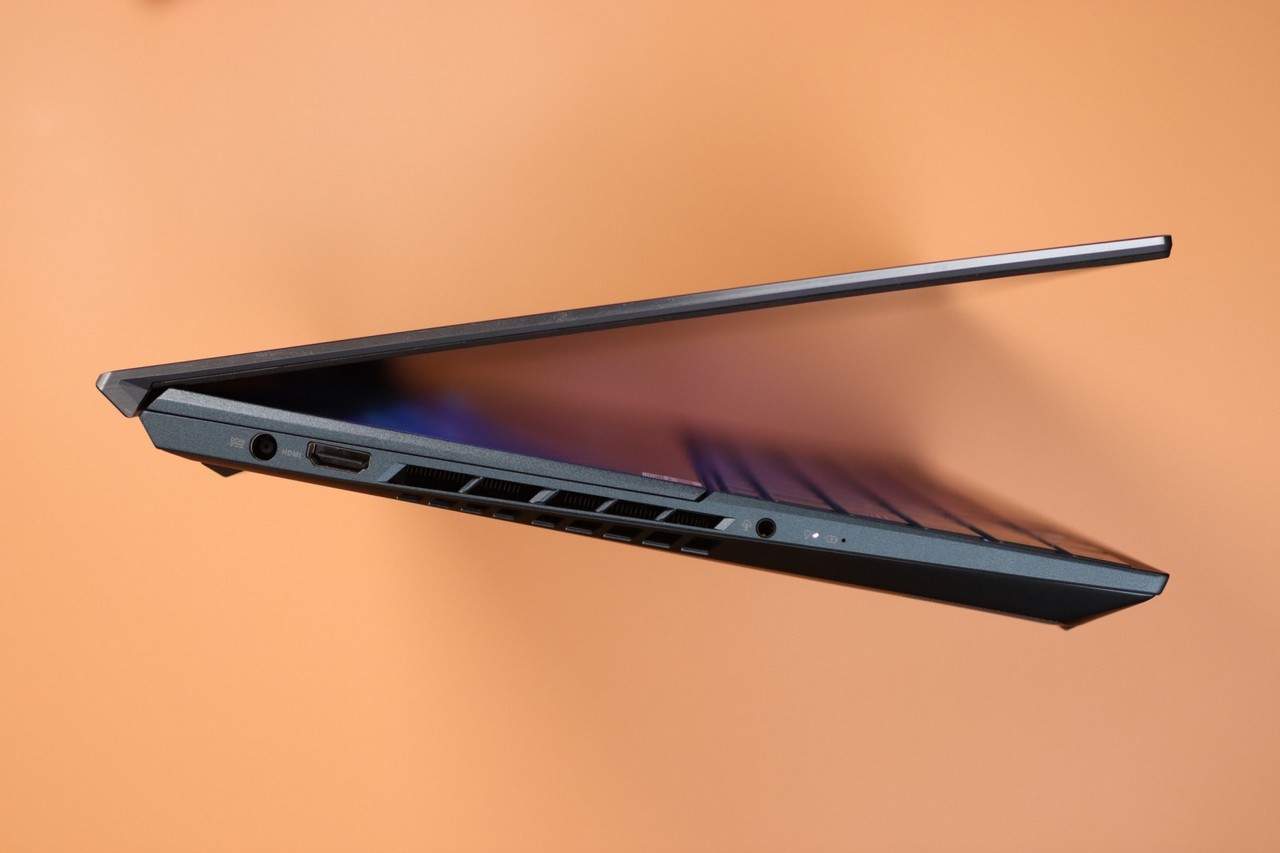 Open the lid though, and you'll see there's plenty of improvements to the initial design of the dual-screen laptop. Lifting the lid not only angles the bottom of the laptop a few degrees from where it's sitting on for improved thermals, but the second display on the bottom also tilts up for better viewing angles (one of our biggest complaints on the original) as well as allowing more air to circulate in the chassis for better thermals.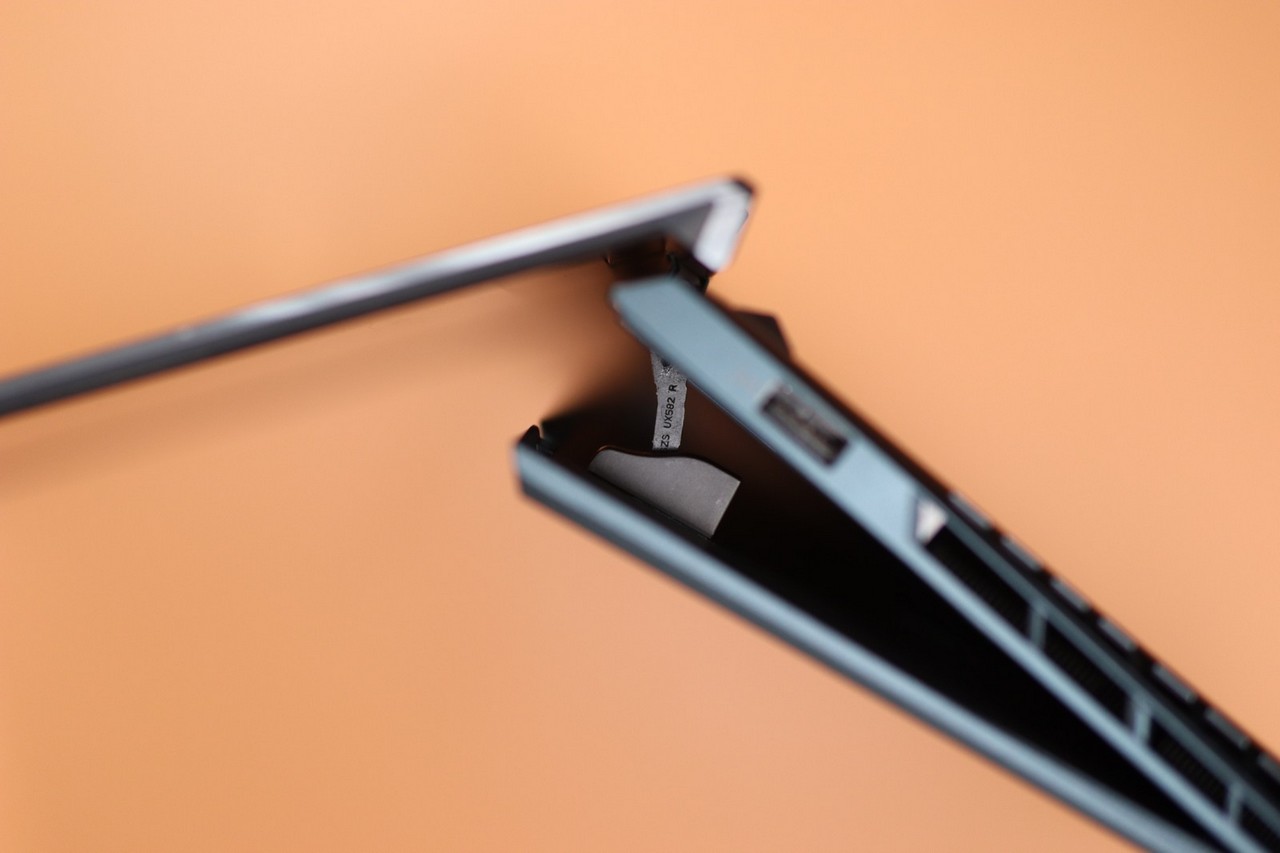 That being said, there are a few things that haven't changed with this laptop. It's still pretty chunky at 21.5mm thick at its thinnest point and is similarly chunky when it comes to overall weight, tipping the scales at 2.4 kilos.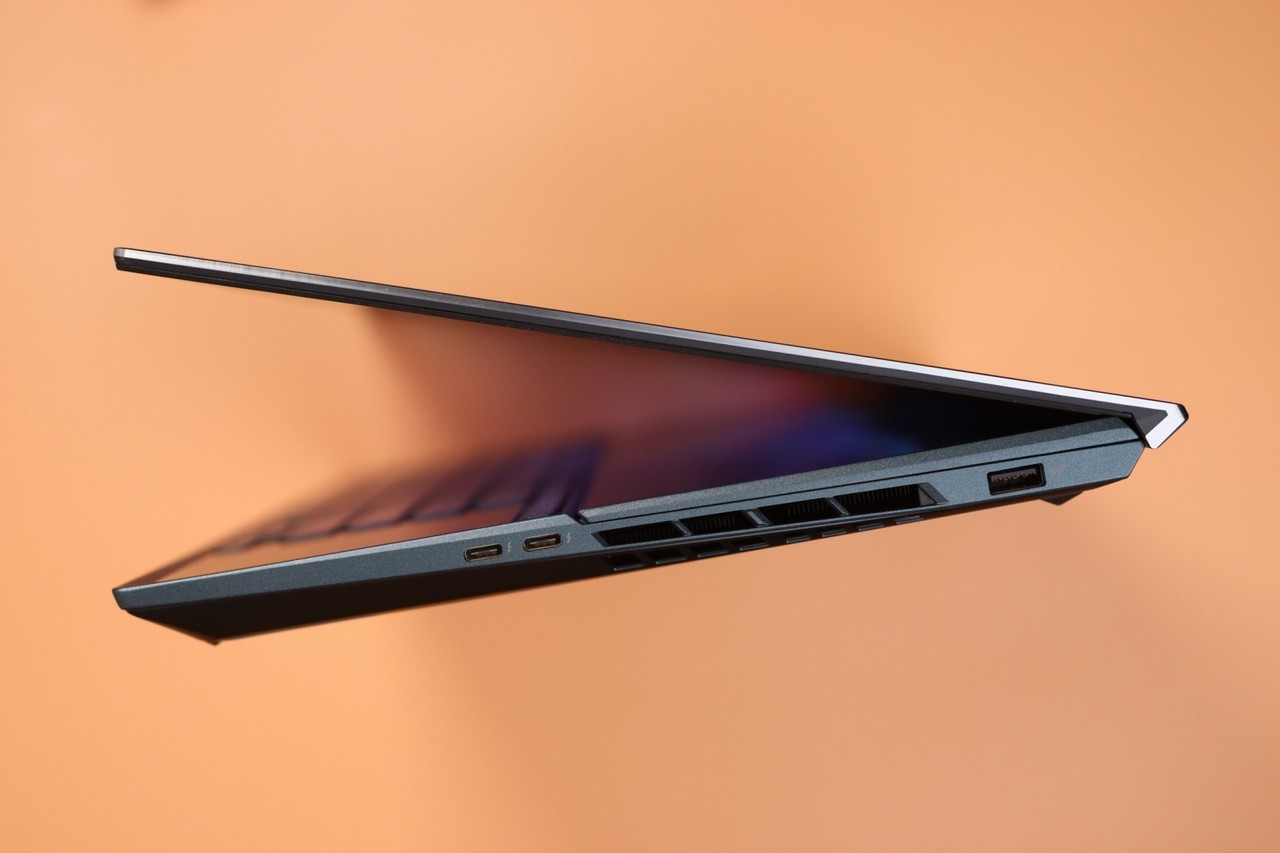 I wouldn't suggest using this laptop if you're the type of person that has to travel around for meetings (not that that's safe to do right now anyway), since its heft and bulk make moving around it a pain. Treat this laptop more as a desktop replacement – it's easier to move than a desktop for sure, but not by much.
As far as connectors go, there's a good mix – you get a single USB 3.2 Gen 2 Type-A port, two 2x Thunderbolt 3 Type-C connectors, a single HDMI 2.1 port, and a 3.5mm audio jack.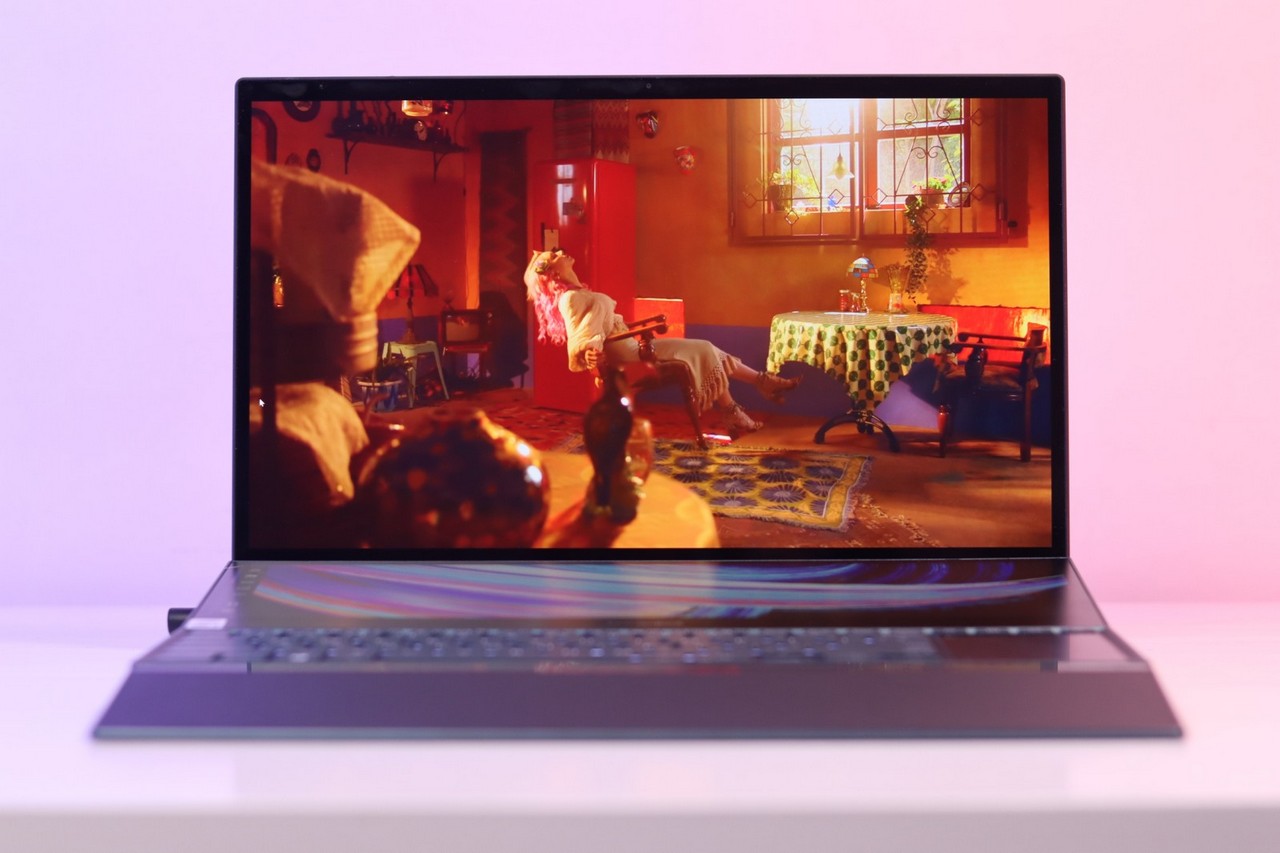 Display
One of the things that really make the ASUS ZenBook Pro Duo 15 OLED UX582 special (aside from that second screen) is the 15-inch, OLED display. To be more precise, the 15.6-inch panel is a touch-enabled, 4K OLED panel that absolutely looks gorgeous, thanks to its incredibly vivid colors, 440 nits overall brightness, and insane color accuracy, thanks to its Pantone-validated DCI-P3 color space.
The other thing that makes this laptop special is the secondary display set right below the main screen, dubbed the ScreenPad Plus. The second display is a 14-inch IPS panel that has a 4K resolution (3840 x 1100) as well as touchscreen support, much like the panel on the top.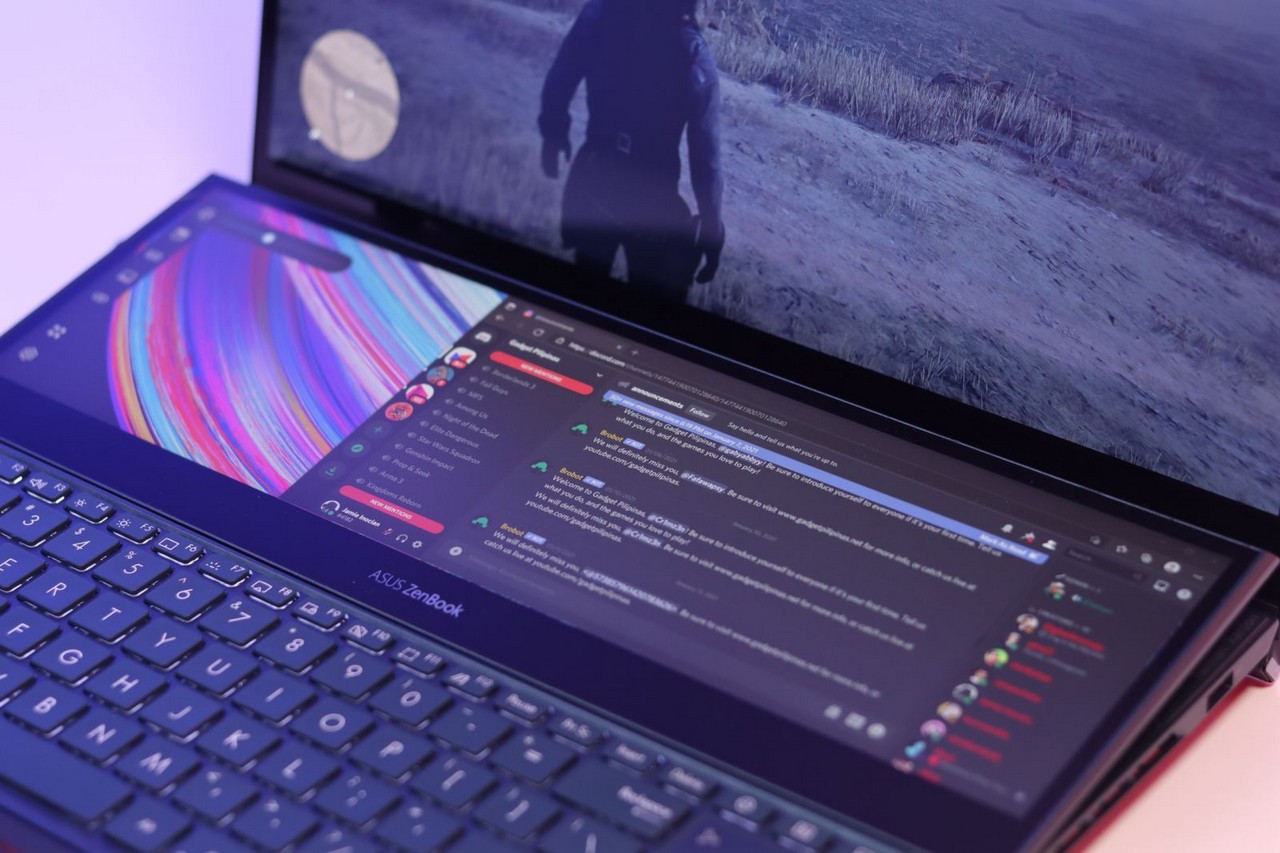 The second display allows for some excellent multitasking and comes in handy if you're a content creator for stuff like Adobe Premiere, Coreldraw, and the like. The second screen is now more intuitive to use and is a great place to dock Discord or your chat when you're streaming with the laptop since its hardware is so beefy (more on this later).
One thing that you may not like about the ZenBook Pro Duo 15 OLED UX582 especially if you're a gamer is the fact that the display is stuck at 60Hz in terms of refresh rate. That's really not a big deal for me personally, but anyone looking to buy this particular laptop for gaming-centric content creation needs to be aware of the limitations of the panel.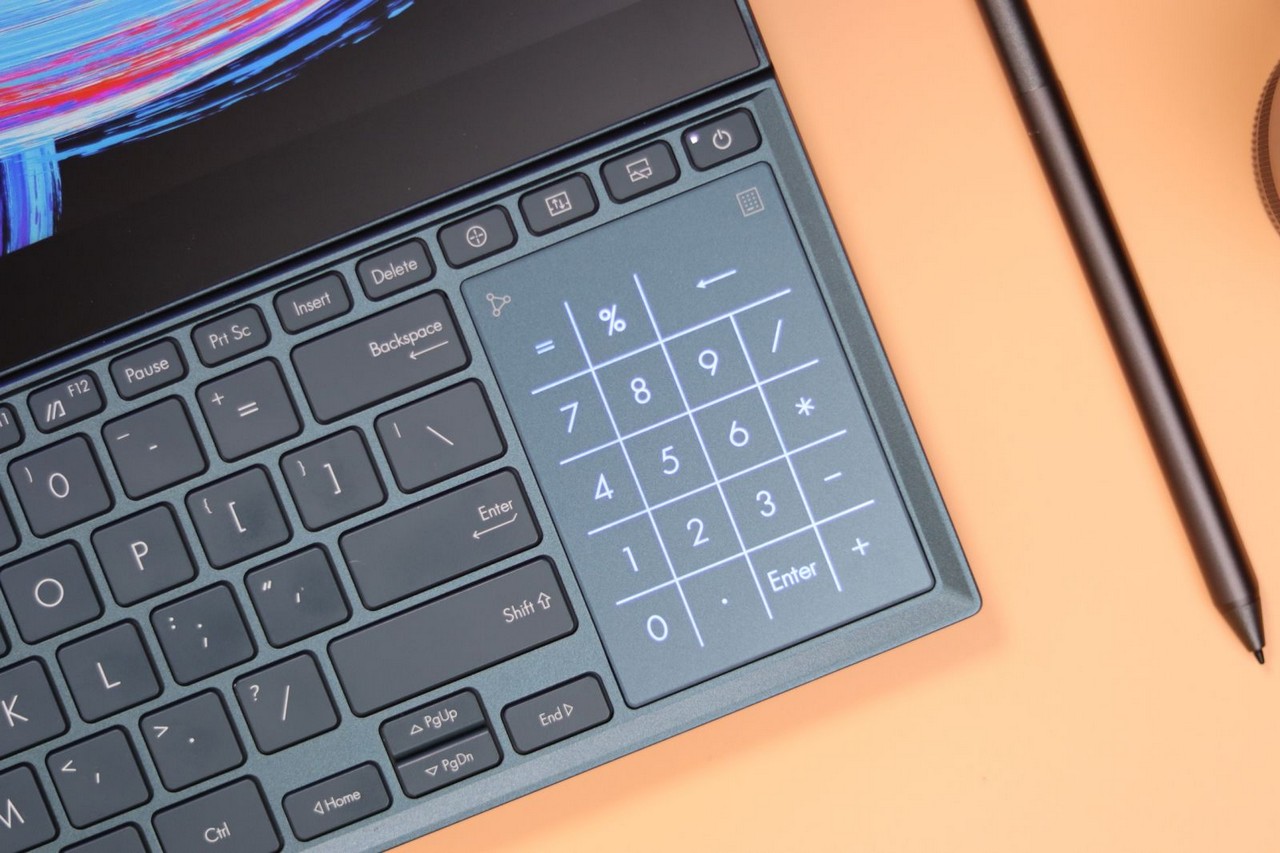 Keyboard and trackpad
Because of the unique nature of the dual-screen display of the ZenBook Pro Duo 15 OLED UX582, ASUS had to move the keyboard to the bottom of the chassis, where typically your wrist-rest and the trackpad would be.
Because of this, ASUS had to relocate the trackpad to the right side of the laptop, which makes for some awkward scrolling and tapping, especially if you're a lefty.
Using a mouse is almost a pre-requisite with this laptop, so make sure to keep one handy, and be sure it's a Bluetooth model, so you don't take up one of the precious USB Type-A slots in the chassis.
The keys feel good to type on, despite the key travel being around 1.5mm. Like I said earlier the laptop has no traditional wrist-rest, which means you either use the included one (and take it with you when you travel) or you suck it up and adjust to the weird typing position.
Performance and battery life
You get two choices for processors for the ZenBook Pro Duo 15 OLED UX582: an Intel Core i7-10870H and an even more powerful Intel Core i9-10980HK. The laptop also comes with a fairly powerful GPU, thanks to NVIDIA's RTX 3070 that runs at 90W, which can further be bumped up to run at 110W with Dynamic Boost. Other specs include 32GB of DDR4 RAM, and a 1TB M.2 NVMe PCIe SSD.
Obviously the processor and GPU choice for the ZenBook Pro Duo 15 OLED UX582 is significantly more powerful than what we encountered with the smaller variant, so we ran the laptop through our gaming benchmarks to see what kind of frames we could expect in full HD.
Take note that the RTX 3070 inside the ZenBook Pro Duo 15 OLED UX582 isn't equivalent to the performance of the desktop version, as the one in the laptop tops out at 90W (which boosts up to 110W max when it's needed) VS the 220W of the regular desktop version.
What does that mean, exactly? Well, on full HD the RTX 3070 on the laptop is capable of pushing frames well past 60FPS, unfortunately, games on our benchmark list struggled to go past even 40FPS on 4K.
That ultimately means you'll have to downgrade your resolution to full HD when you want to play AAA games, at least on maximum graphic settings.
As for thermals and noise, the fan is quite noisy when it's going full blast trying to remove the heat from the laptop's chassis. Reported temps for the CPU peak at 93 degrees Celcius which is quite warm, dropping down to around 85 degrees Celcius in sustained use.
Don't expect too much from the laptop in terms of battery life. Powering that GPU, CPU and dual screens take a heavy toll, and our YouTube battery drain test has the laptop lasting just a meagre 2 hours and 30 minutes, which is extremely poor when it comes to laptop standards. Not that you'd use this thing unplugged anyway – it's size and bulk severely limit its use case VS its thinner and lighter contemporaries.
Wrap-up and verdict
Like we mentioned in our first hands-on, ASUS has given the ZenBook Pro Duo 15 OLED UX582 a massive upgrade both inside and out, giving the laptop an edge in both raw computing power as well as thermal management and graphics capability VS the previous generation device.
It has enough muscle to do anything you ask from it, and thanks to its display it's more than capable of working with jobs and projects that require color accuracy.
The only issue is that you'll be paying through the nose for it – ASUS is asking for almost Php 200K for the version we used, which is a hefty chunk of change for the ZenBook Pro Duo 15 OLED UX582, at least for our review for the Philippines.
ASUS ZenBook Pro Duo 15 OLED UX582 Price Philippines
The Core i9-10980K variant with an RTX 3070 GPU is priced at Php 199,995, while the Core i7-10780H variant with the same RTX 3070 GPU is priced at Php 169,995.