Do you want to have your own unique mobile phone number and not just some randomly assigned one? Smart Signature now lets you choose your own number according to your preferences when applying for a new postpaid plan.
The feature is available when you apply for a new Smart Signature Postpaid Plan, which covers Plan 599 (Signature Lite and Signature 599) to Plan 2499 (Signature XL+). To choose your number, you simply select "choose another number" under the "number selection page". From there, you can input your preferred number–based on either "ends with", "begins with", or "contains". Depending on your preferred number, the feature works when you input three to four digits.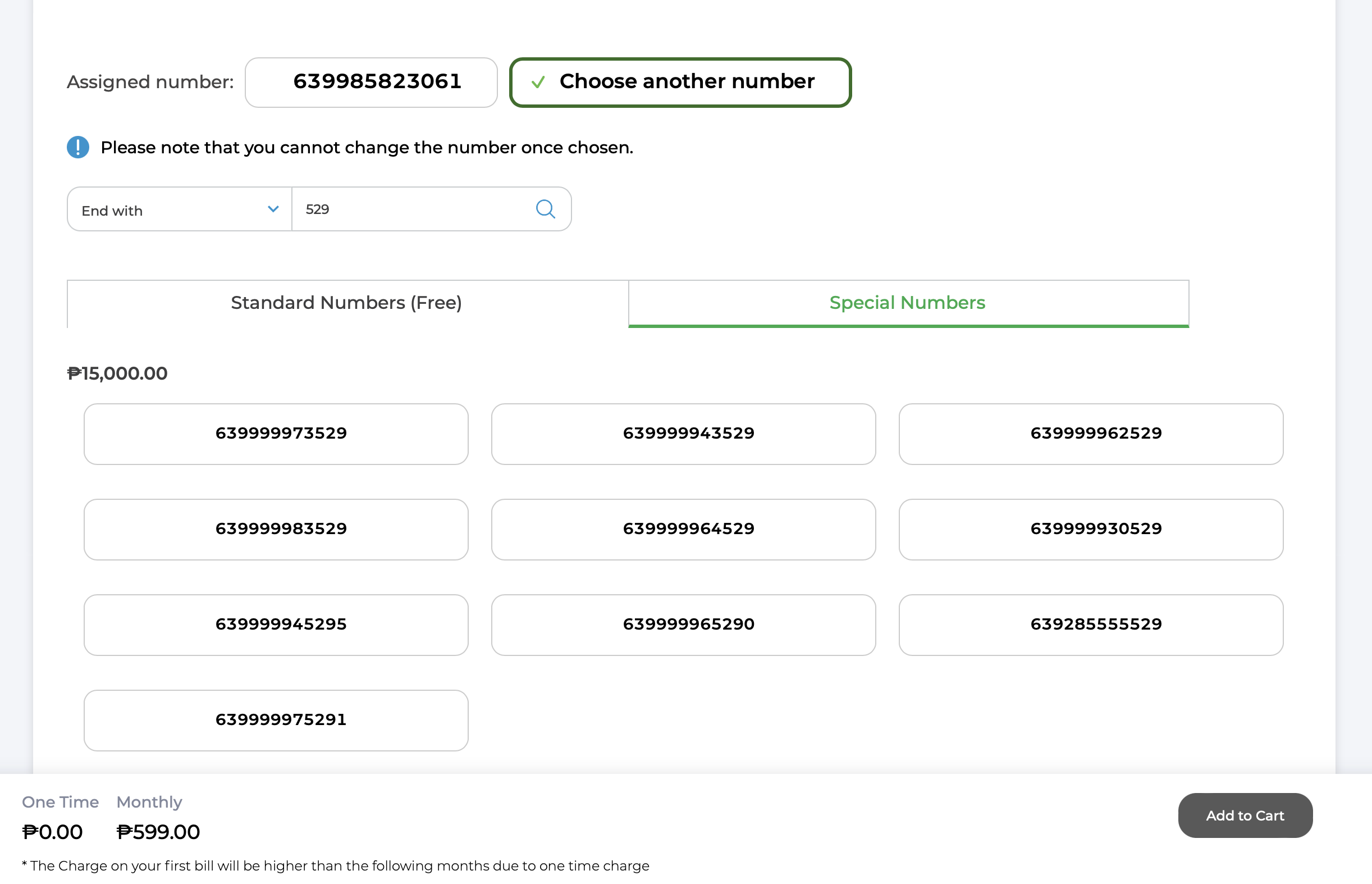 Do note that the choose your number feature will not guarantee to give you your preferred phone number–instead, it will find a phone number that's closest to your preference. In addition to that, Smart will charge you a hefty Php 15,000 to choose your own preferred number. 
If you're wondering where Smart got its basis for charging such a hefty sum, we think that they based their prices on LTO's pricing for vanity plates, where Php 15,000 gives you either 1) any three alphanumeric combinations  + triple numeric except 000, or 2) any three alphanumeric combinations + any three numeric combinations which are not yet issued.
To date, only Smart has this unique offering, and it remains to be seen if Globe and DITO will follow suit.