PlayPark, together with Asiasoft and Archosaur Games announce that MMORPG Dream of a New World is set to launch on September 27 in the Philippines, Indonesia, Malaysia, and Singapore. To make things exciting, those who pre-registered will receive rewards and embark on an unforgettable journey into the Continent of Mulland.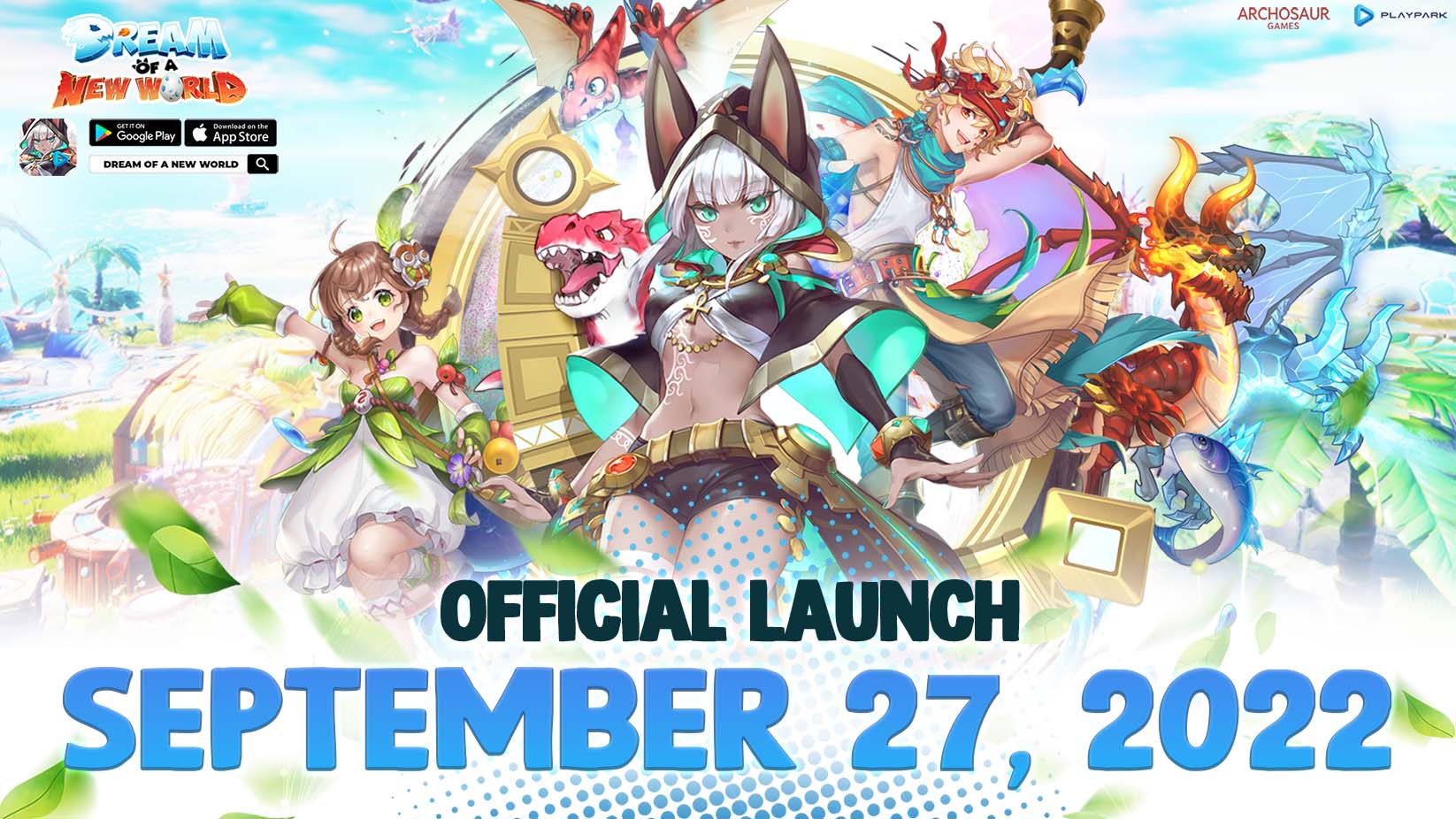 To recap, Dream of a New World conducted an Alpha Test from July 21 to 24 and a Closed Beta Test from August 31 to September 5 to ensure that the game will be fine-tuned in time for its official launch.
To kick things off, there will be multiple in-game events. Level Race will be from September 27 to 30, where players with the highest level at the end of the race will receive a limited edition Dreamers Jacket, while those with the highest Combat Power will also get prizes and bragging rights.
Fashion Icon, on the other hand, will allow players to get any of the available Fashion Sets in the Store, and take the best photo they can get. Submissions will be on the official Dream of a New World Facebook page, so stay tuned for the complete mechanics.
Players will also get the chance to interact with Dream of a New World GMs and win prizes! Every Thursday from September 27 at around 5 PM (GMT +8), one of the game's GMs will shout his or her location via World Chat. Big rewards await the first player to find the GM.
You can pre-download Dream of a New World on Google Play or Apple App Store now for a hassle-free Day 1 experience. In addition, PC users can play the game via LDplayer, the game's official mobile emulator partner.