After all the rumors and speculation, the Fujifilm X-H2s is finally here!
I had the privilege of being invited to their HQ here in the Philippines to check out their new release — albeit in a very controlled situation — and all I can say is that I need to talk things over with the wife to fit this in the budget somehow.
Here are some of the things I learned that got me psyched for this hybrid shooter.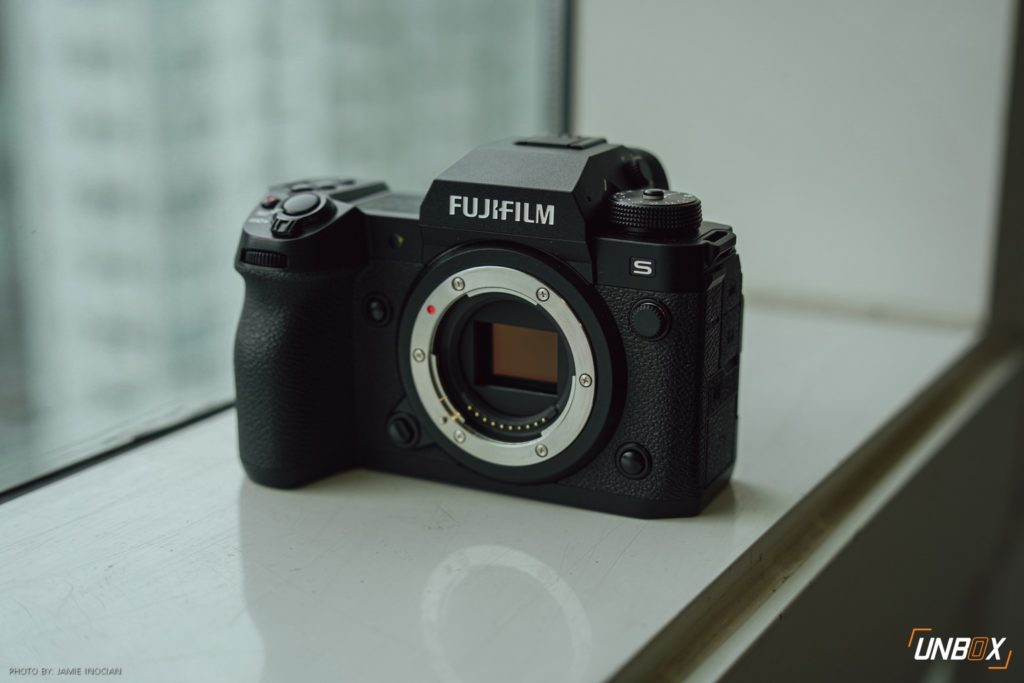 Speedy Stacked Sensor
Fuji has a habit of releasing cameras with pretty much the same sensor but we've got a new one on the X-H2s — the X-Trans CMOS 5 — which is paired with a brand spanking new processor as well — the X-Processor 5.
Yes, it's a cropped sensor but just like the sub-headline says, it's now a stacked sensor allowing for crazy 40fps bursts (electronic shutter) that should be a dream for sports or wildlife photographers.
To keep up with this, you will need a CF Express Type B, which I'm hearing is pretty hard to come by these days and is quite pricey. You will need to get your hands on one to take advantage of those new features but there is an SD Card slot for the Fujifilm XH2s as well.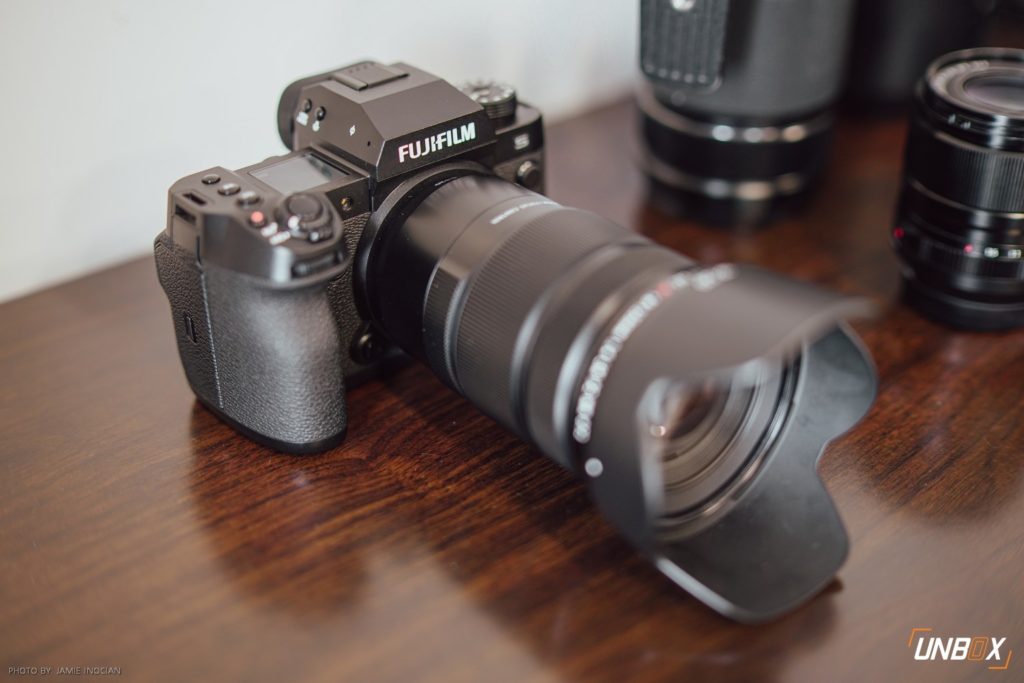 The New AF System is Hella Sticky
With the fancy new sensor and processor, you also get better autofocus. Eye and face detection comes pretty much standard on most high-end shooters these days and that is the case with X-H2s but they've also added subject tracking that's made specifically for animals, birds, cars, motorcycles, trains, and planes as well so you can imagine the applications for this.
As I said, we were in a pretty controlled environment to keep the camera under wraps but from what I've seen of it using a Super Tele lens, the new AF system locks on incredibly well to passing motorcycles from the heights of the Fuji office.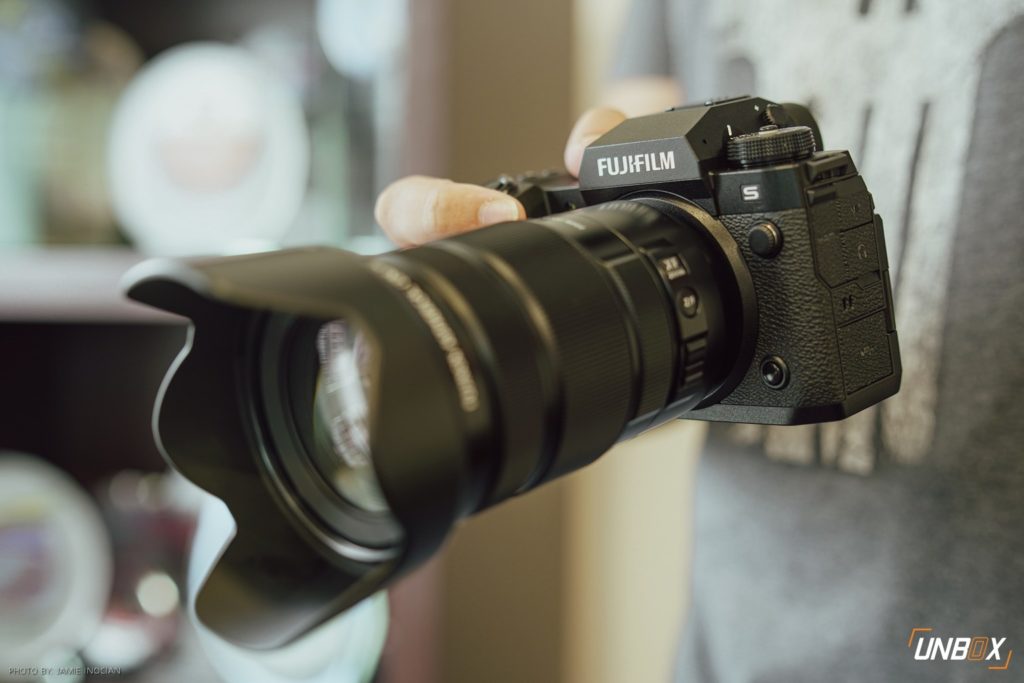 Video Features Up the Wahoo
Since this is a hybrid shooter, of course, Fuji had to throw in some video features and they threw in a ton. At the top end, you can now shoot up to 6.2K footage with the X-H2s. Yes, not quite as sexy as the 8K that we've been seeing on other systems but not bad at all. Of course, that also unlocks 4K 60p and 4K 120p (although you will be getting a 1.3x crop).
We're also getting the new F-Log2. From what I've seen from YouTube and heard from their presentation, you're getting a whole lot more dynamic range and it is easier to work with; despite having a base ISO of 1250 so get your ND filters ready.
There's also 10-bit 4:2:2 internally and you also have the ability to shoot in ProRes as well, which was on the wishlist for a lot of Fuji Video shooters.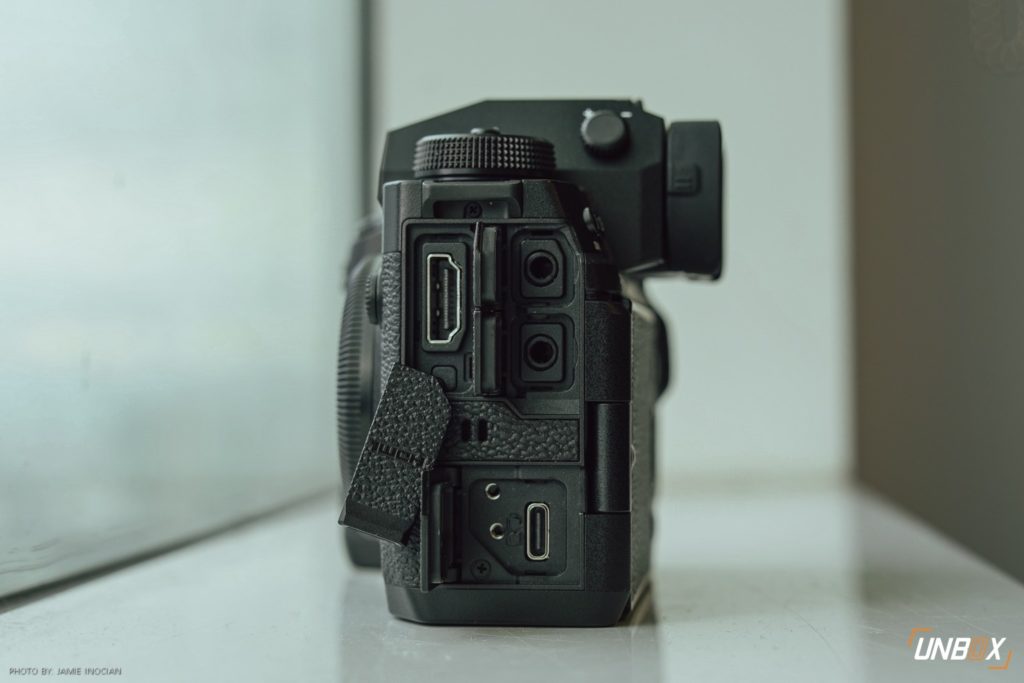 Improved I/O
Full-sized HDMI port. Yes, I am leading with that because that really sticks out like a sore thumb (in a positive way) and, again, you can just imagine all the possible applications for that.
But, I really liked that they pretty much have all their bases covered on the Fujifilm XH2s since it does also have a dedicated headphone jack for monitoring audio. There's also an upgraded USB-C port for faster transfers and better charging speeds.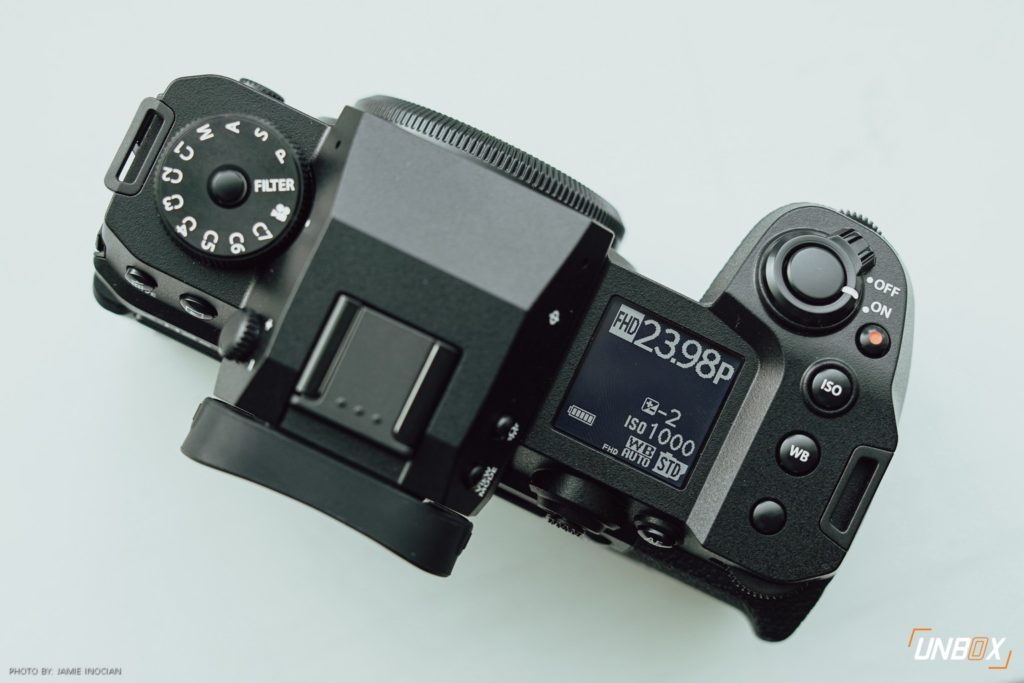 Extremely Light with Great Ergonomics
One thing that I also like about the Fujifilm XH2s was the fact that it felt really comfortable to hold. The grip just fit in my hand properly and it was very light (660g with the battery). I tried it out with their new 18-200 f/4 PZ lens and, while it does look like a rather hefty setup, required little to no effort using just one hand.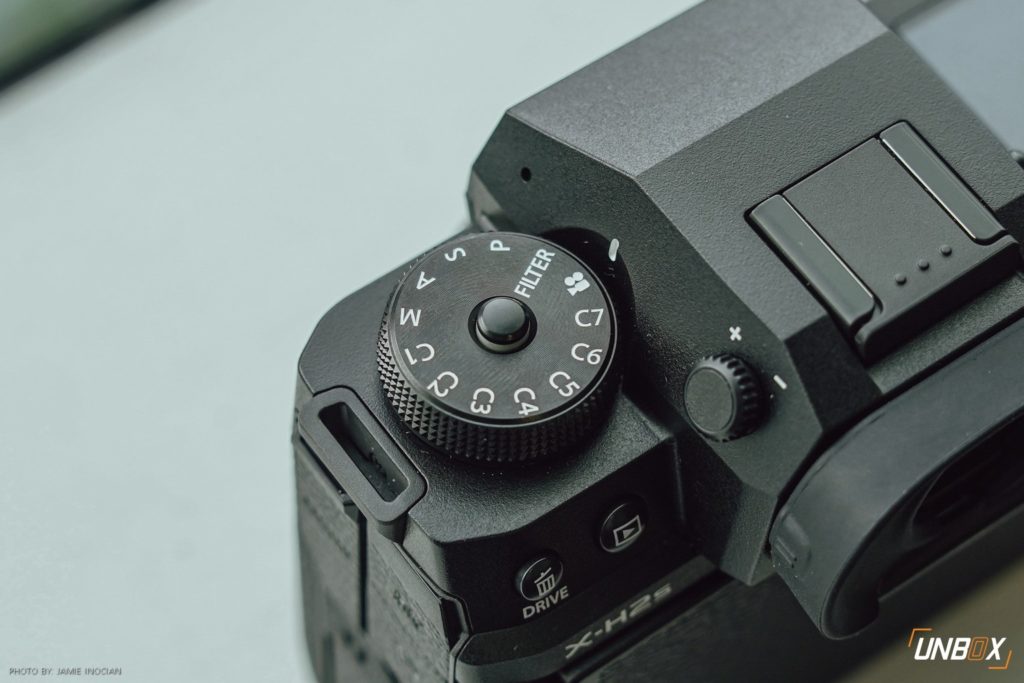 This being a Fuji camera, there are all the dials and control wheels that are placed optimally so you have better control over the shots you want to get. Admittedly though, they seem to be a little more focused on video rather than photography.
It Has an Optional Air Cooler
Yes, you read that right. They found a way to keep the temps down on the Fujifilm X-H2s with a fan that you can attach to the body so you can extend shooting times, so if you're doing prolonged filming in 4K that should come in handy.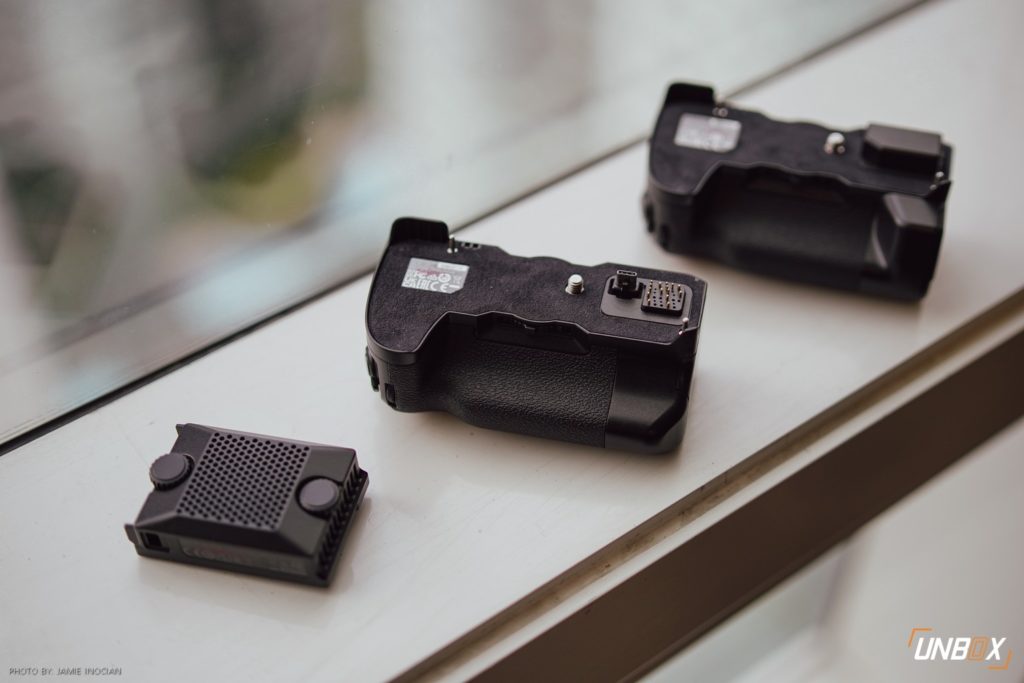 They also have a standard battery grip plus a battery grip with an Ethernet port.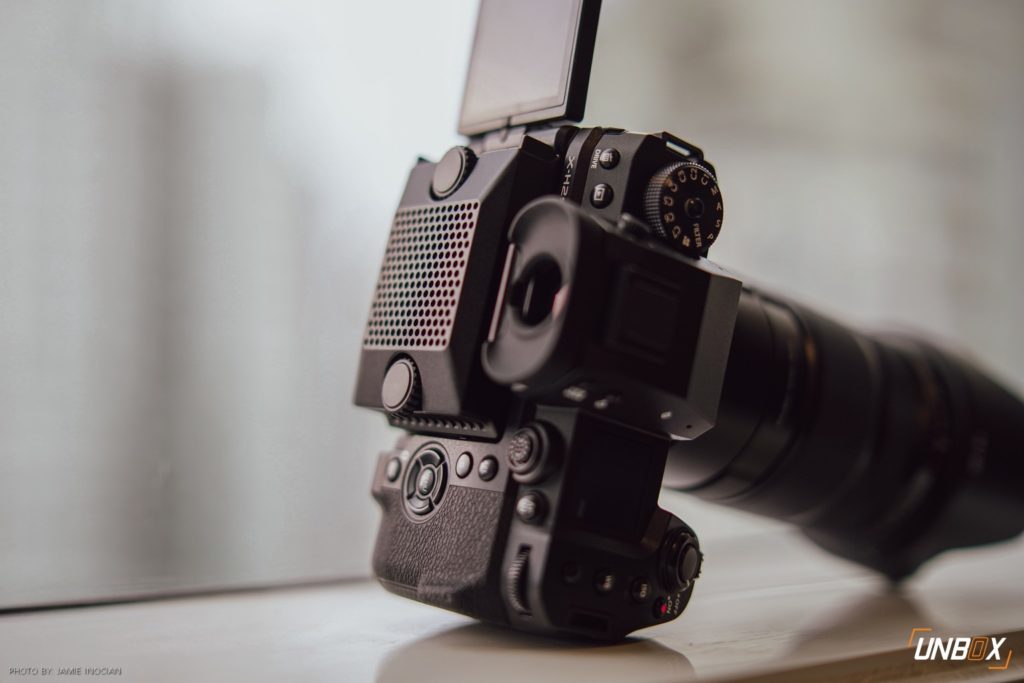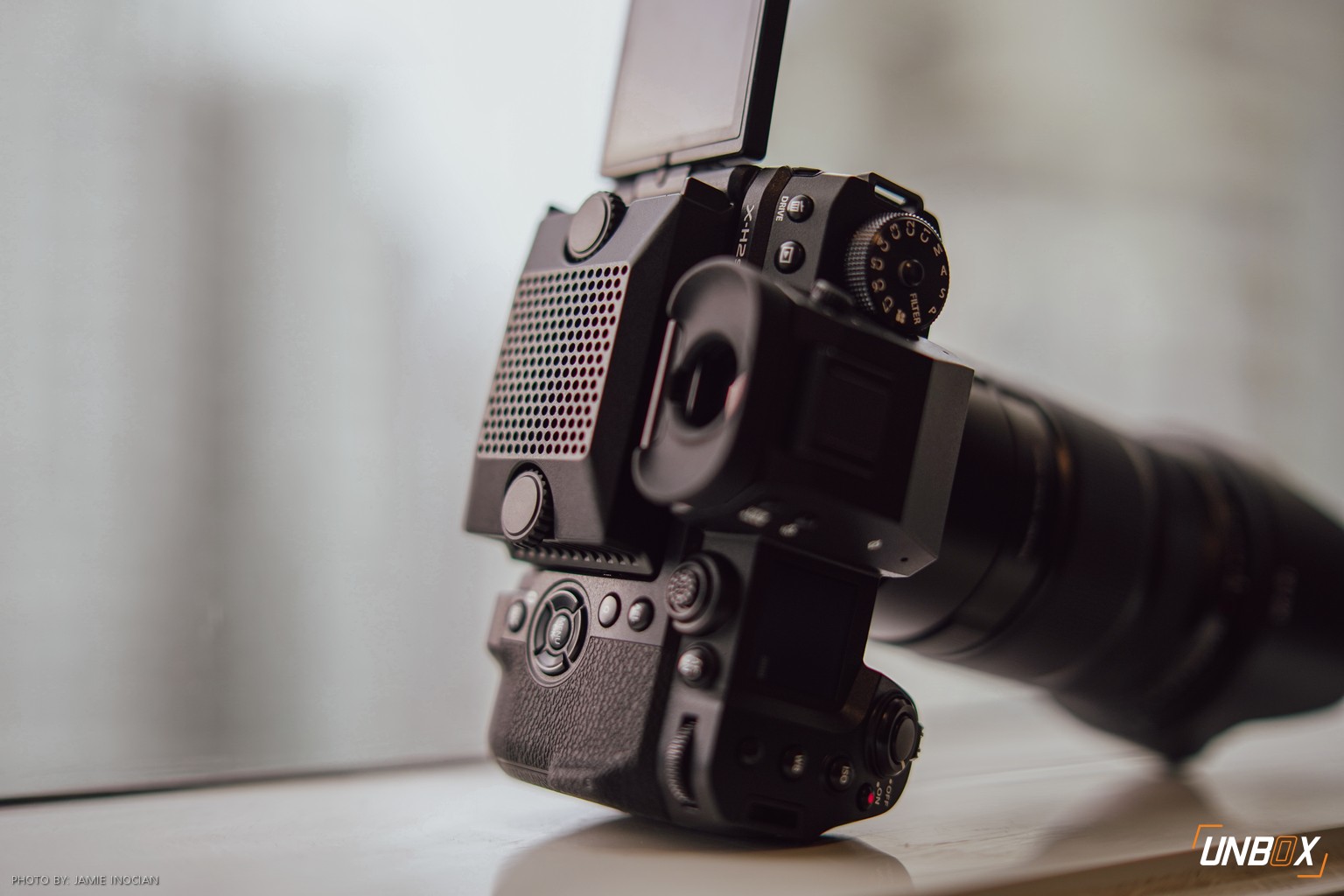 Initial Thoughts and Conclusions
This quick look wasn't enough for me to really wrap my head around the Fujifilm X-H2s but this is certainly a camera I'm keeping my eye on and something I'm really excited to try. I'll be the first to admit that I probably won't be able to use that stacked sensor to its full capability for photos but all the video capabilities of the Fujifilm X-H2s definitely has me craving for more time with this camera.
Fuji baka naman makahiram?
I'm sure there are a lot of details that I missed out on but you can check out their Livestream on YouTube that should give you all the info you need plus there are a ton of videos from some of my favorite content creators like Gerald Undone and Maati Haapoja that you can check out as well.
Fujifilm X-H2s Price Philippines
The Fujifilm X-H2s has been given a price tag of Php 145,990 and the Fuji reps we were able to talk with say that the availability for this camera will be sometime in July.
Standby for more details about this amazing hybrid APS-C shooter and hopefully we do get to try this out a little bit more when it comes out here in the Philippines.