Review verdict: The Huawei Watch GT 3 is one of the longest-lasting wearables available in the Philippines, offering a robust feature set and insane endurance compared to its competitors.
Pros
New OS offers more functionality than ever before
Fast, accurate GPS
Nicer display
Still has excellent battery endurance
Cons
Limited apps available for HarmonyOS
Hard to export data to third-party fitness apps
In the world of smartwatches, the Huawei Watch GT series is unmatched when it comes to battery endurance. While a typical smartwatch could hope for three days' worth of use, every generation of the Watch GT had battery life that was measured in weeks, not days. The Watch GT 3 still has that awesome endurance but has learned new tricks. Unfortunately, it also has the same problems as the previous generation smartwatches owing to Huawei's ecosystem.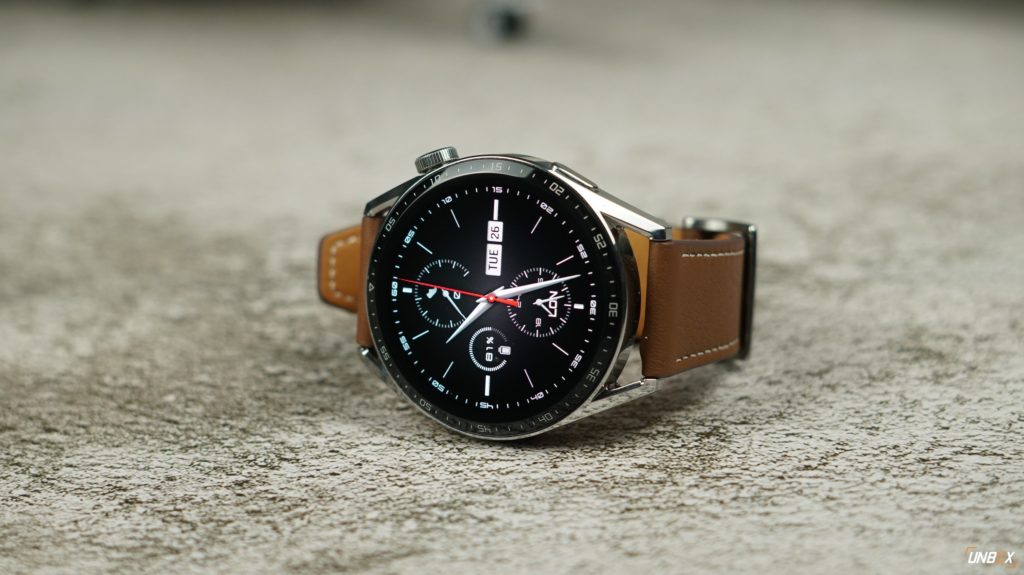 Design and display
Huawei's been making smartwatches for a while now and has settled for a distinct and unifying design language for all of them. The brand has tried to make their smartwatches blend in with traditional analog watches and come in two sizes: 42 and 46mm. Just like previous offerings, the Watch GT 3 has a removable watch strap that you can swap out easily.
Our review device is a 46mm variant which is perfect for most guys. The bezel of the Watch GT 3 has a tachymeter engraved on it, which is purely for aesthetics.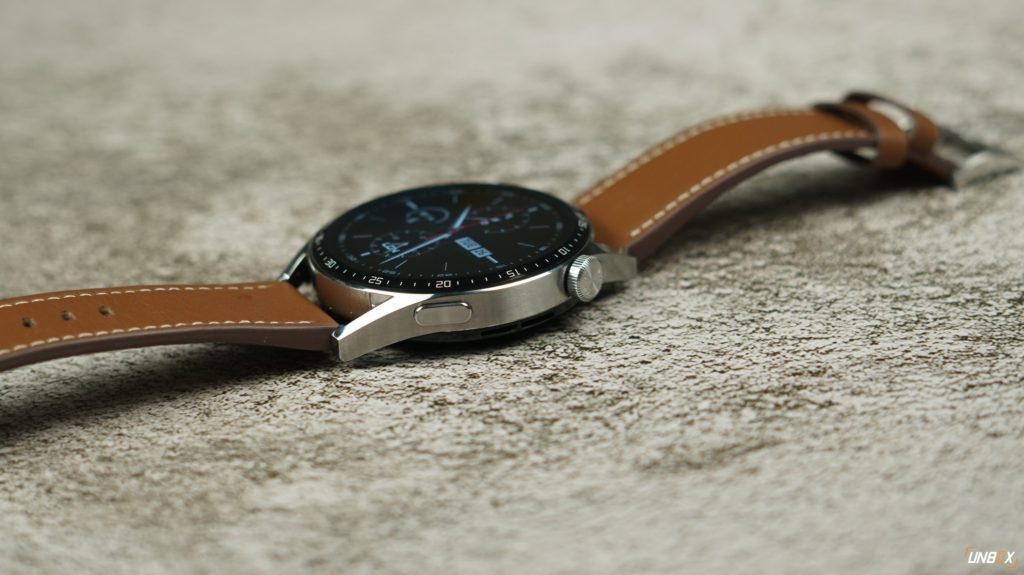 The thing that's new with the Watch GT 3 is the controls, with the wearable adopting the same rotating crown and function button that the Huawei Watch 3 had. The crown allows you to quickly zoom in and out of the main menu of the HarmonyOS-powered watch, and the bigger screen allows you to more easily navigate through the icons and menus.
The other button right below it allows you to quickly bring up workouts and activities, which the watch has in spades. You can also remap the button to do other things if you want to.
Another new feature for the watch is the TruSeen 5+ sensor on the rear, which has double the number of photodiodes on the previous generation as well as another light source for more accurate readings.
Moving back to the display, the Watch GT 3 uses a 1.43-inch, 466 x 466 AMOLED panel on the 46mm variant and a 1.32-inch AMOLED panel on the smaller variant. The display is much bigger and much brighter than the previous iteration. You won't have to worry about display legibility under direct sunlight, as the watch is very bright even under the noonday sun.
The Watch GT 3 is charged through a wireless charging pad just like the Watch 3, and will work on any Qi-capable charging surface. It's water-resistant up to 5ATM (so you can use it while swimming) and has NFC and Bluetooth capabilities, though it doesn't have eSIM functionality as the Watch 3 has.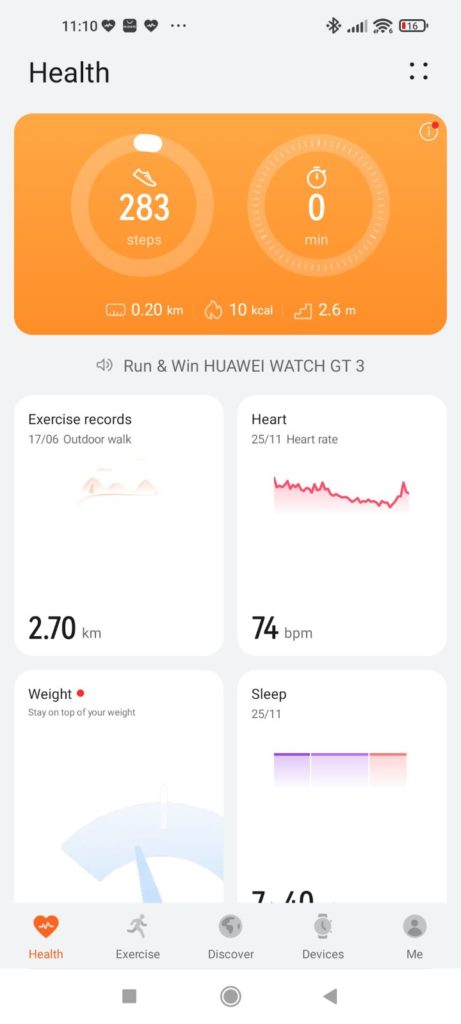 Software and tracking
The biggest change from last year's offering is the OS: Huawei has chucked Lite OS in the bin and replaced it with HarmonyOS, the same operating system that's present on the company's excellent Watch 3.
Switching to HarmonyOS allows the Watch GT 3 to be more versatile, as it can now install and run apps that are developed for it via Huawei's AppGallery, which moves the Watch GT series from an advanced fitness tracker to a full-fledged smartwatch.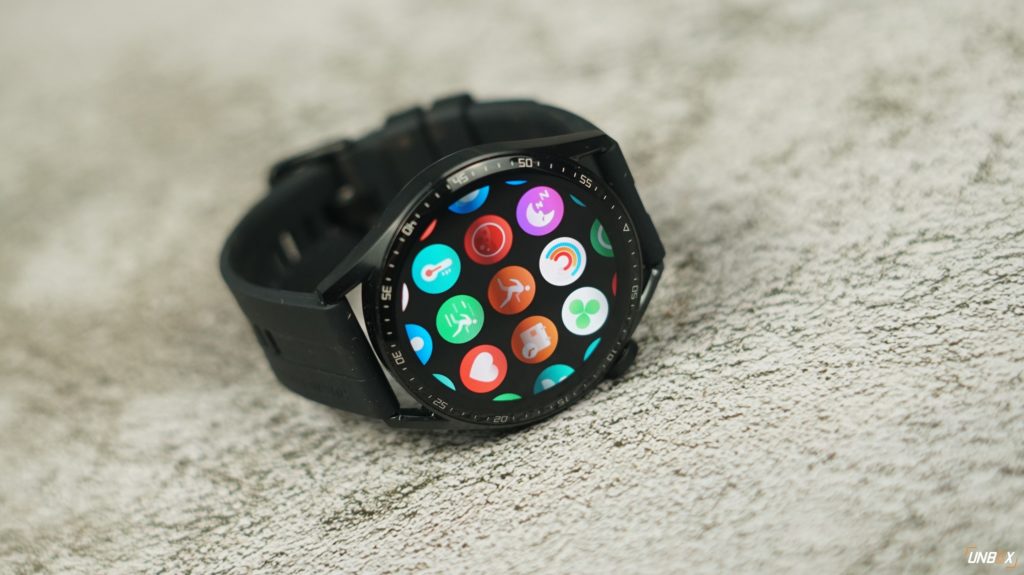 There's a couple of cool things here too – you can make and receive calls from the Watch GT 3 itself and even play music from its speakers, though don't expect flagship-level audio.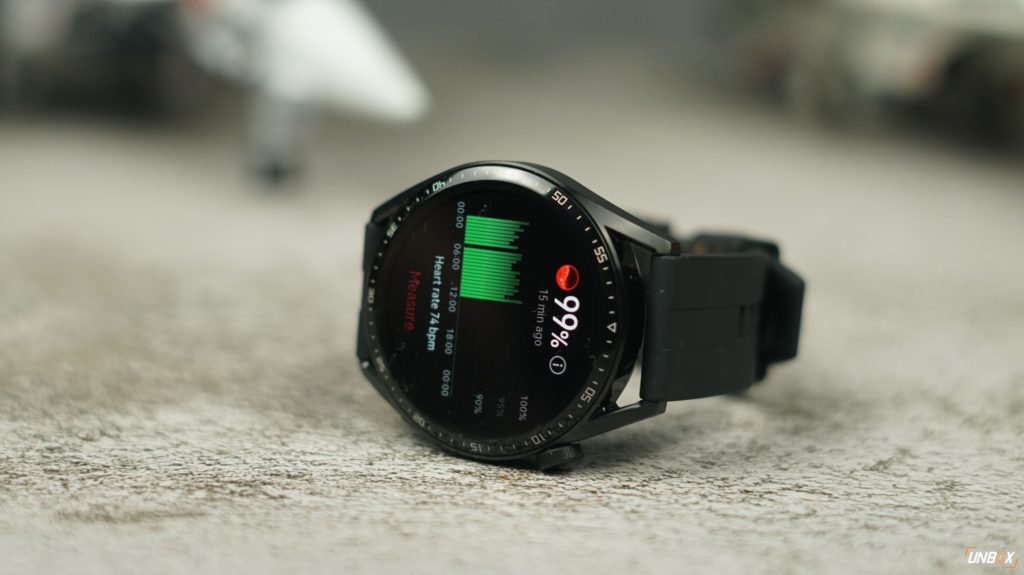 The biggest problem with the Watch GT 3 as it relates to software is the same problem that haunts the Watch 3 – app availability. The available apps on tap aren't as robust as say, what's available in Wear OS, Google's own app repository for their smartwatches.
Another issue here is that you're pretty much stuck with Huawei Health, the company's health tracking app if you decide to buy the Watch GT 3 (or any of Huawei's other smartwatches for that matter). Don't take us wrong, it's not a bad app, as it does a good job of presenting your fitness data in an easy-to-read manner, but if you want to export your data to say, a third-party app to better plan your exercise routine.
Speaking of tracking, the Watch GT 3 tracks quite a number of health metrics: heartbeat, SpO2 levels, sleep tracking, skin temperature as well as stress. And just like before, the watch vibrates and lets you know if you've been sitting too long, encouraging you to get off your butt and start moving.
As for fitness tracking, the Watch GT 3 has robust fitness tracking modes, ranging from typical running, biking, and lifting to more obscure sports (at least in the tropics) like cross country skiing and the like.
The Watch GT 3 also has its own GPS receiver and locks onto a GPS signal quickly.
Battery life and charging
With all the new features and the upgrade to a better OS, we were a little worried that the Watch GT 3 would lose its legendary battery endurance, but that wasn't the case. Huawei claims two-week battery life for the Watch GT 3, and we got around 10 with the default settings. You'll get even less if you turn on its always-on display as well as automatic stress testing, SpO2 monitoring and skin temperature readings, but it's still more than what similar smartwatches give you.
Wrap-up and verdict
The Huawei Watch GT 3 proved in our review as being a fantastic option for anyone looking for a long-lasting, feature-packed smartwatch in the Philippines. It has a very robust feature set, and more importantly, incredible battery life, though it does suffer from the same issues as Huawei's other wearables in relation to HarmonyOS.
Huawei Watch GT 3 Review Philippines Price
The Huawei Watch GT 3 has a price of Php 11,999 for the 42mm variant and Php 12,999 for the 46mm variant. Both smartwatches will be available for pre-order from November 26 to December 9, with the 42mm version of the Watch GT 3 having an online-exclusive promo price of Php 8,999.
Pre-order freebies for Watch GT 3 42mm include a lamp and Band 4 with every pre-order. The Watch GT 3 46mm, on the other hand, will get two additional bands for every pre-order.