With the workforce constantly evolving through the years, it's interesting to see how various factors have affected Filipinos in finding jobs. Based on LinkedIn data, there's a 31% change in job skills in the Philippines in 2022 compared to 2015.
The biggest change is seen from 2019 to 2020, where there was a 12% increase in job skill change. The spike can be attributed to the shift to remote work due to the COVID pandemic. LinkedIn expects the job skill change in the Philippines to go higher–they project as much as a 48% change in job skills come 2025. "Between 2022 and 2025, we would likely see 3 new skills in the top skills for a job," LinkedIn adds.
Looking at the Southeast Asia (SEA) region, LinkedIn notes that recruiters prioritize hiring based on skills at 89%, and are prioritizing upskilling and reskilling their employees. In addition to that, recruiters in SEA note that finding candidates with the desired skill is a challenge.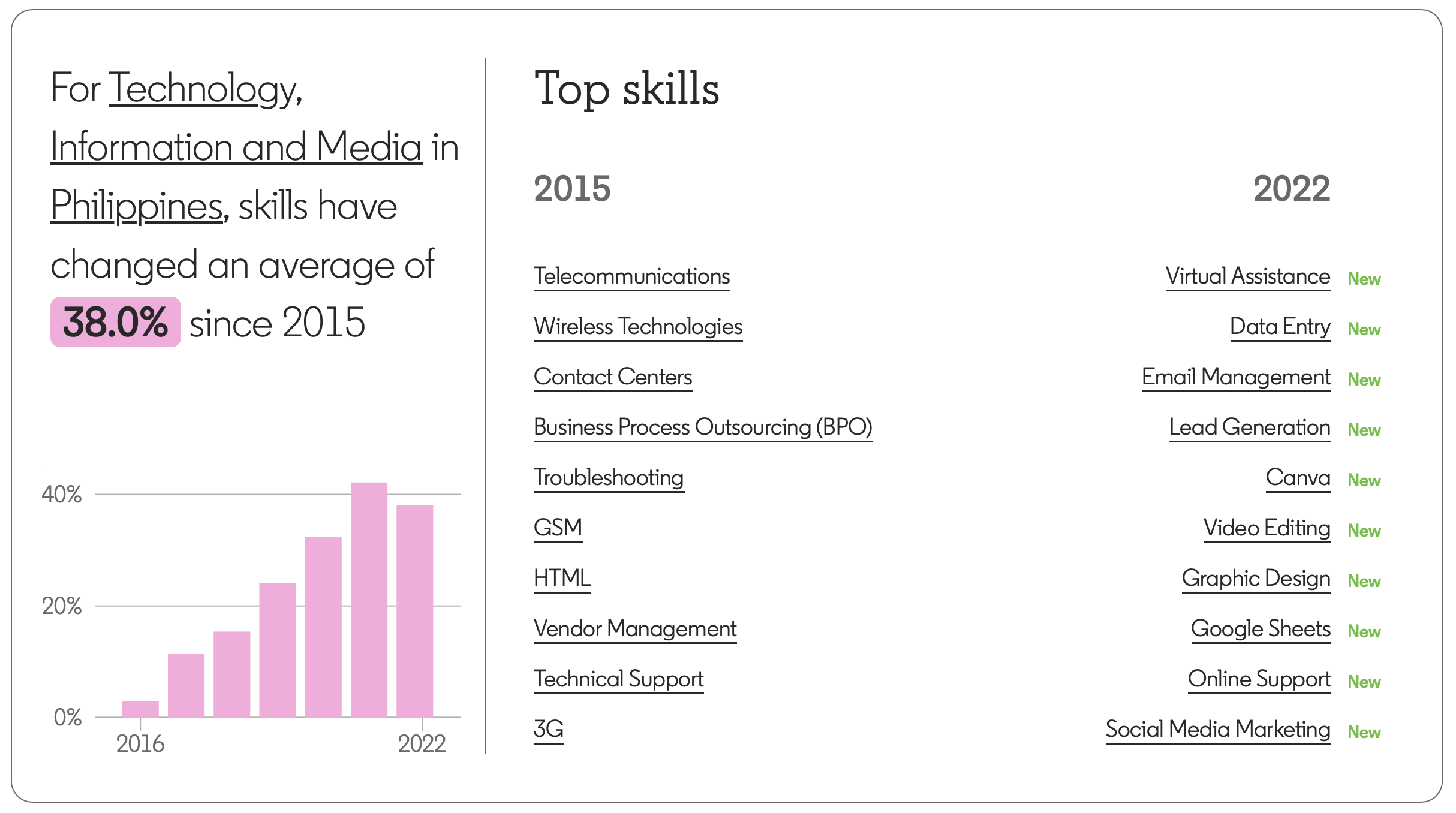 To further emphasize the importance of skills as a basis for hiring employees, the Technology, Information, and Media sector in the Philippines has a significantly different set of top skills in 2022 compared to 2015.
Looking at the top skills for this job sector in 2022, among the notable ones include knowledge in Canva, video editing, graphic design, Google Sheets, and social media marketing–skills that prove that people are more than willing to learn new skills to make themselves more competitive in the labor market.