Spoiler alert: the OnePlus 11 is a very good phone. While it's not going to be a "flagship killer" in the traditional sense, it's a phone that brings a lot of flagship performance and features at a price point that's significantly less than what its rivals like Samsung and Huawei are offering. This year's OnePlus 11 might not have the same price tag that its critics have been yearning for, but it's still a damn good deal once it goes on sale we found in this review of it for the Philippines.
Is the OnePlus 11 a flagship killer?
This is going to be hard to hear, but it needs to be said: you'll never see a modern OnePlus flagship that has the same price as the brand's first devices. Because of inflation, cost of manufacturing, and other expenses, the insane price-to-performance ratios that the OnePlus 3 and similar devices are gone and will never return.
That being said, the OnePlus 11 is priced very well for what it offers. And with competing flagships dropping with even higher and more ridiculous price tags for their base versions, it's easy to see what kind of value that a phone like the OnePlus 11 brings to the table, all things considered.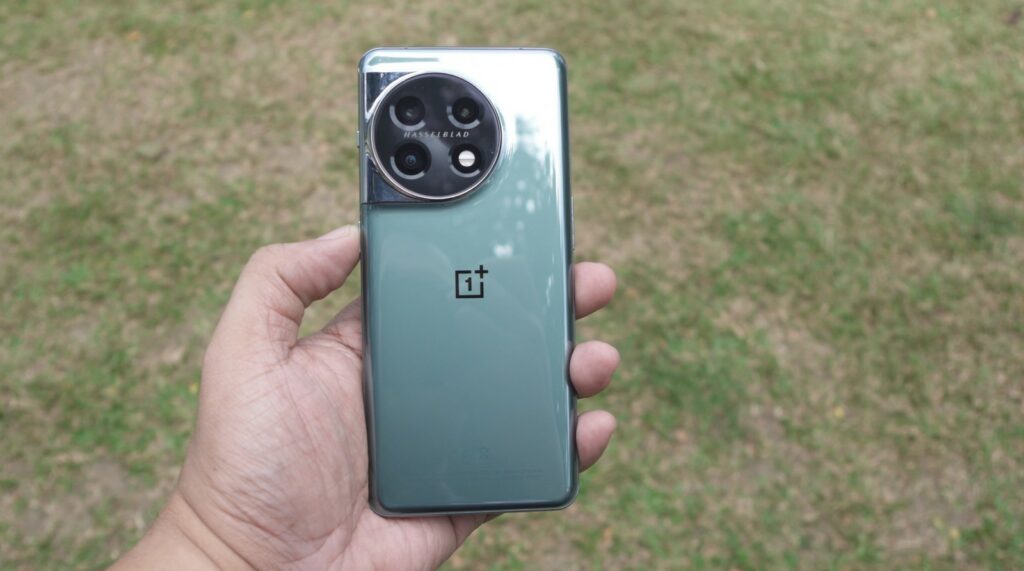 Is it still a flagship phone?
Absolutely. The phone looks, and feels, like a flagship phone. Hell, put it beside the Samsung Galaxy S23 Ultra, and you'll see how well it fits in design-wise with the best flagships of 2023. The phone uses an aluminum frame sandwiched in Gorilla Glass Victus in the front and rear, and it feels just as premium as the Huawei Mate 50 Pro and the Samsung Galaxy S23 Ultra in your hands.
The phone comes in two colors: green and black, but you should definitely get the green version of the OnePlus 11 if you have a choice because it's the better-looking of the two, just like our review unit that was lent to us by OnePlus Philippines. You should also probably buy a jelly case with your purchase because OnePlus does NOT include one in the box, which is a bit surprising considering its high-end nature.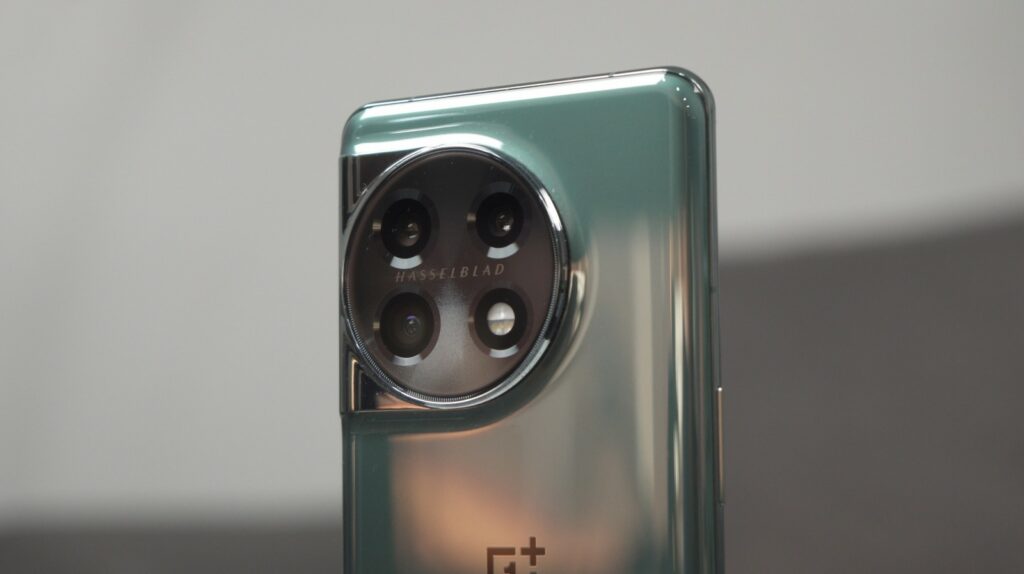 That camera module looks hella huge.
It is, and honestly, it grows on you. That asymmetrical camera module is polarizing for sure, but after using the phone for a while you get used to it.
And while haters are going to complain about that massive camera module set to the side, I'm all for a brand trying something different design-wise to differentiate themselves from their competitors.
The camera module sparkles a bit when light hits it the right way, which further emphasizes the huge Hasselblad branding right in the middle. It's definitely not subtle, but hey, it's something different and I personally like it.
That looks like the alert slider! They brought it back!
Yes, they absolutely did. OnePlus made a major boo-boo when they removed that feature in the OnePlus 10T, and I'm glad that the brand has walked back on its decision and put the alert slider back on the OnePlus 11.
And I'm honestly glad it's back. The alert slider is one of those features that I kinda can't live without now that I've gotten used to it, as it makes silencing notifications so easy and convenient. What usually took multiple key presses to do on other Android phones can now be done by simply toggling that switch up and down. It makes quieting my phone during meetings so simple.
Annoyingly OnePlus moved the volume rocker to the left side of the phone and re-positioned the power button on the middle side of the frame on the right to accommodate the slider, a small layout change that surprisingly took a bit of getting used to.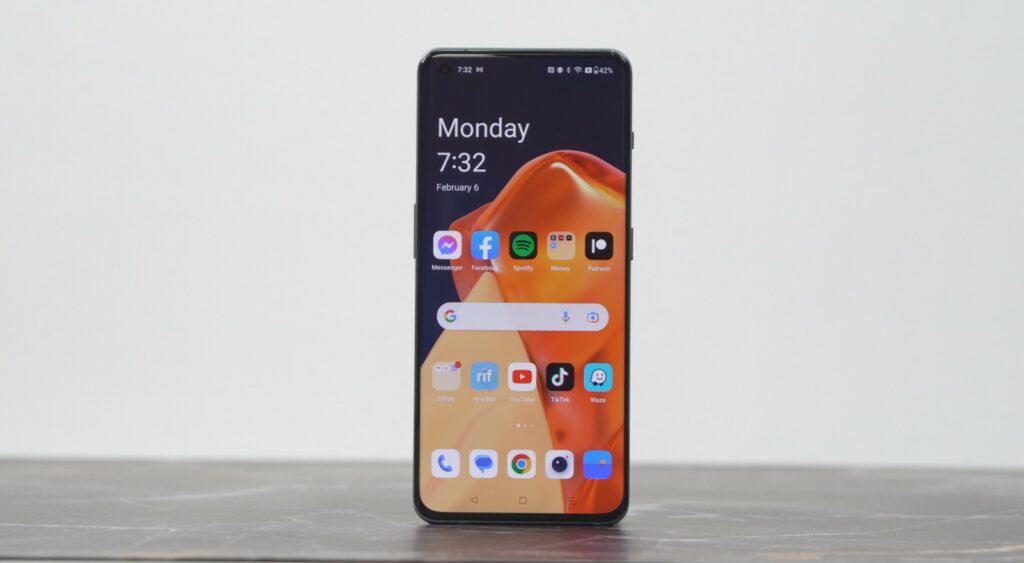 How's the screen look?
It's pretty good, but it doesn't hold a candle to the one in Samsung's Galaxy S23 series. It's a 6.7-inch LTPO3 AMOLED panel with 1440 x 3216 resolution, covered in the same Gorilla Glass Victus as its back.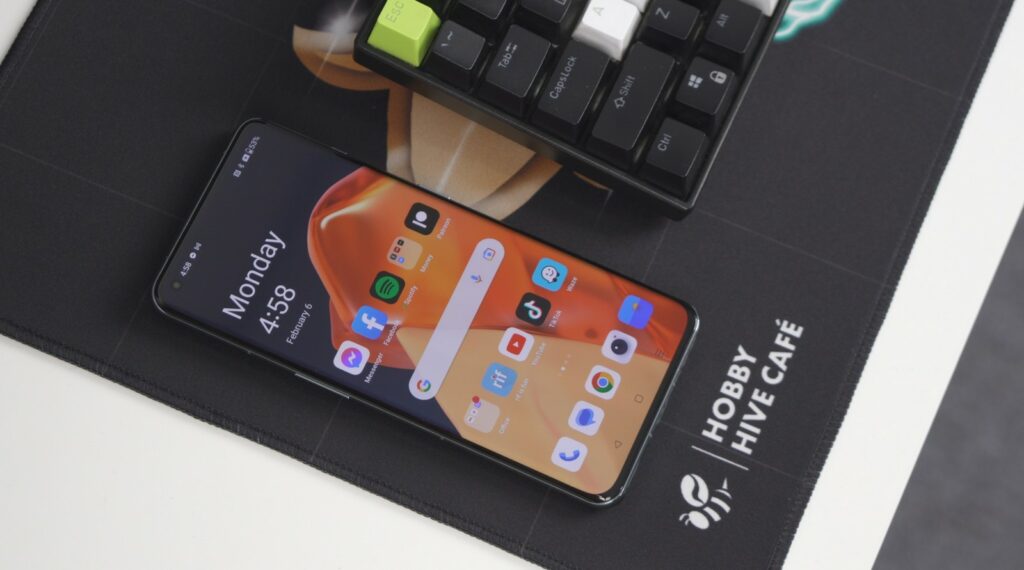 And like any good flagship smartphone, the OnePlus 11's display has all the goodies you'd expect – 120Hz refresh rate, Dolby Vision, HDR10+ capabilities as well as 800 nit max brightness.
But like I mentioned earlier, it's a good display but it's not THE BEST display. But that's alright – unless you actually have the Galaxy S23 and the OnePlus 11 together side by side, you're not going to be able to tell the difference, and that's ok for like 95% of the population.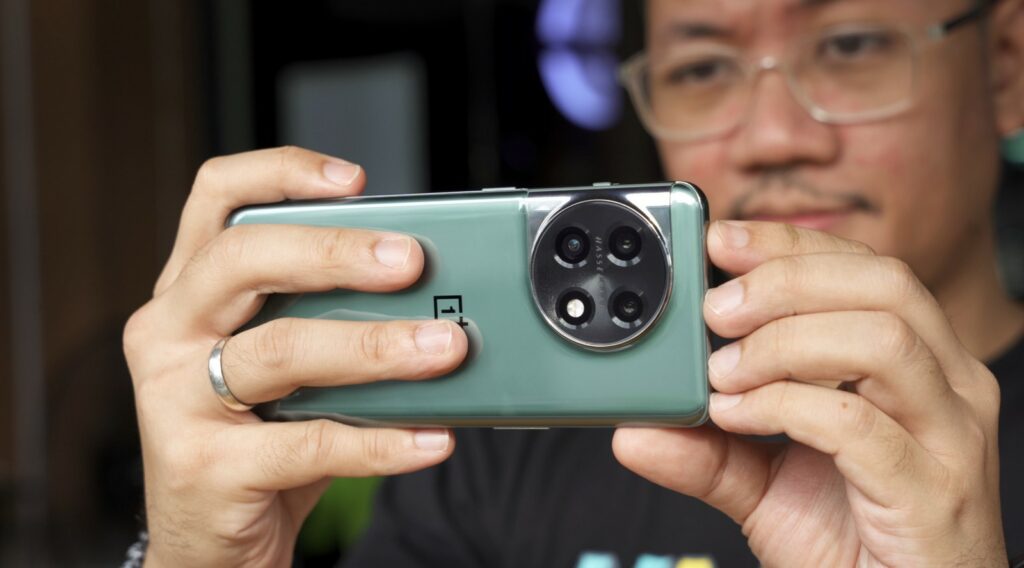 Are the cameras any good?
Yes. OnePlus has finally nailed the camera side of things with their new OnePlus devices. It's honestly a little awkward that it took them this long, especially since the brand partnered with famed Swedish camera maker Hasselblad for some of its previous flagships, but OnePlus has fixed its camera woes to the point that the OnePlus 11 can go toe-to-toe with the best flagships out there.
The 50-megapixel camera delivers excellent images thanks to its f/1.8 aperture lens, PDAF, and OIS, no matter the lighting condition. Colors look natural and not at oversaturated, and while photos overall have a bit of a boost to them to make them stand out, they don't look artificially enhanced.
All of the comments we gave for the 50-megapixel camera extend to the 48-megapixel ultrawide and 32-megapixel telephoto lens. While the camera has a pretty good night mode, I didn't bother to use it at all since the default shooting mode did such a great job on its own.
All in all the OnePlus 11 is a very capable flagship device and can easily go toe-to-toe with other flagship phones that have high-profile partnerships with photography legends like Leica and Zeiss.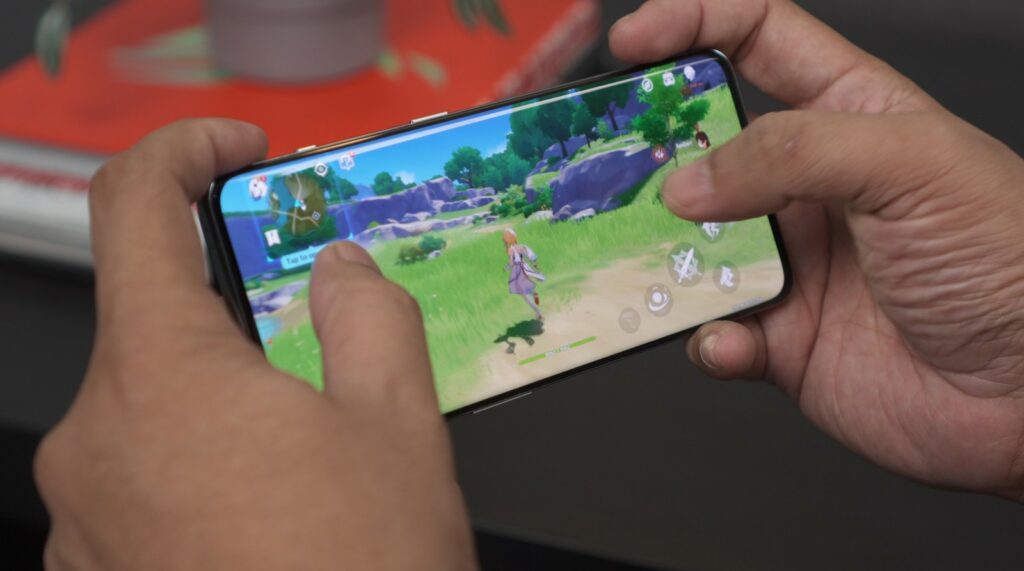 What's the performance look like?
Short answer? Amazing. Look, you're not going to find anything wrong with the OnePlus 11 in that regard, as it uses Qualcomm's latest silicon: the 4nm Snapdragon 8 Gen 2. You get 12GB of RAM here, with storage options ranging from 128GB, 256GB to 512GB. There's no expansion slot anywhere, but the storage space provided should be plenty for the typical user.
With SD 8 Gen 2, you can pretty much play whatever Android game you want in whatever graphic setting you want. Genshin Impact on the highest, eye-burning setting? Go for it. Asphalt 8? Sure. Need For Speed: Unbound? Knock yourself out. The point here is that the OnePlus 11 has enough performance to satiate even the most demanding mobile gaming snob during our review – all while severely undercutting its main flagship rivals in the Philippines.
The phone comes with Android 13, and to the relief of OnePlus fans everywhere, Oxygen OS 13. There are a lot of customization options to be had with the OnePlus 11, and thankfully all of that comes in a software package that's easy on the eyes.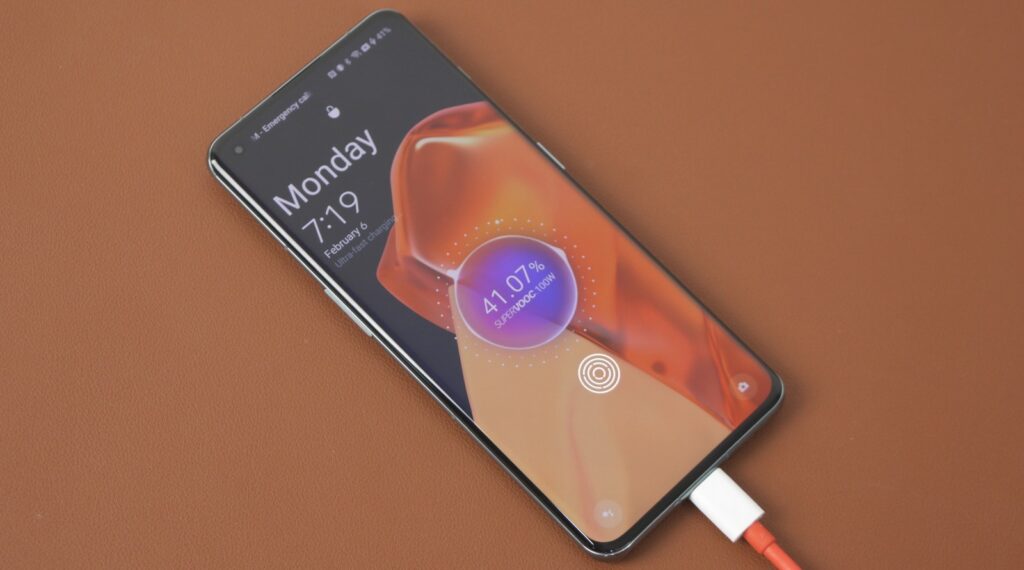 How long of battery life do you get on a single charge?
Because of the efficient nature of Qualcomm's newest chipset, I managed to get around a day and a half's worth of battery with moderate use. That's an impressive feat especially when you consider the OnePlus 11's flagship innards and high-performing screen. And when you do get down to 20%, the phone's 100W SuperVOOC fast charger can get the phone back into action in just 25 minutes. And the phone does all of that safely.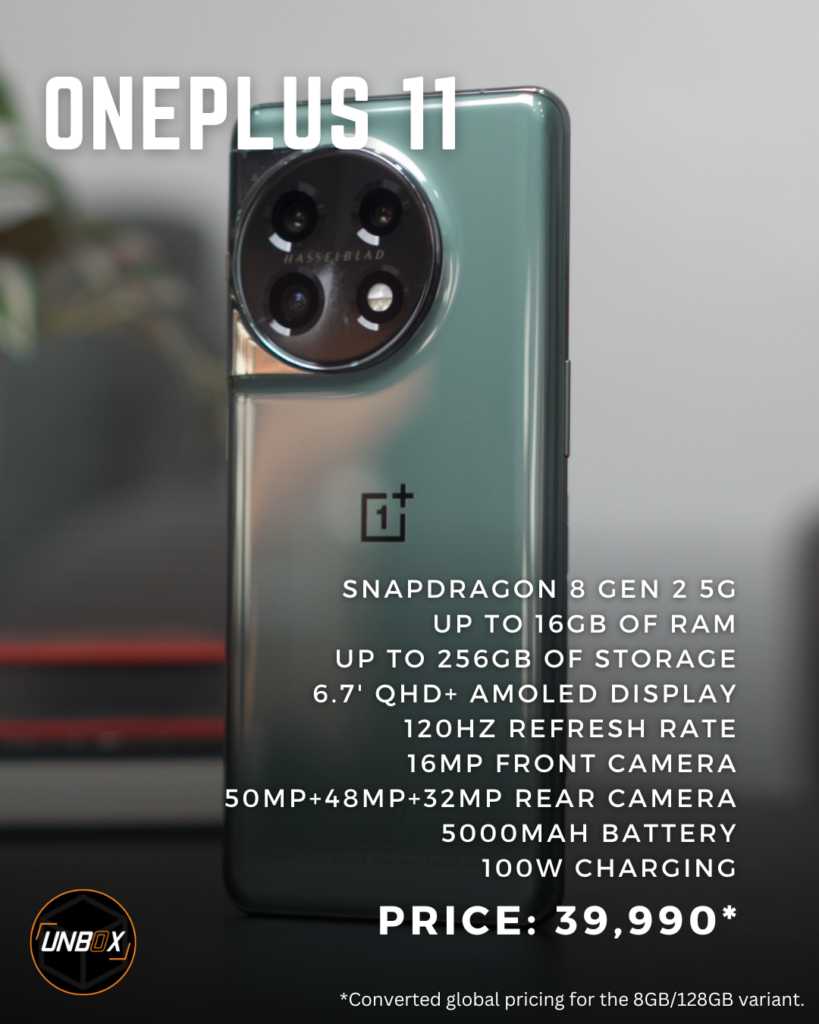 OK, this all sounds great, but what's the catch?
Surprisingly, they're small ones – there's no wireless charging which sucks, and the phone isn't IP68 rated, so if you drop this into a puddle or standing water, you better pick it up quickly before it dies. The removal of the silicone case is a weird cost-cutting measure too.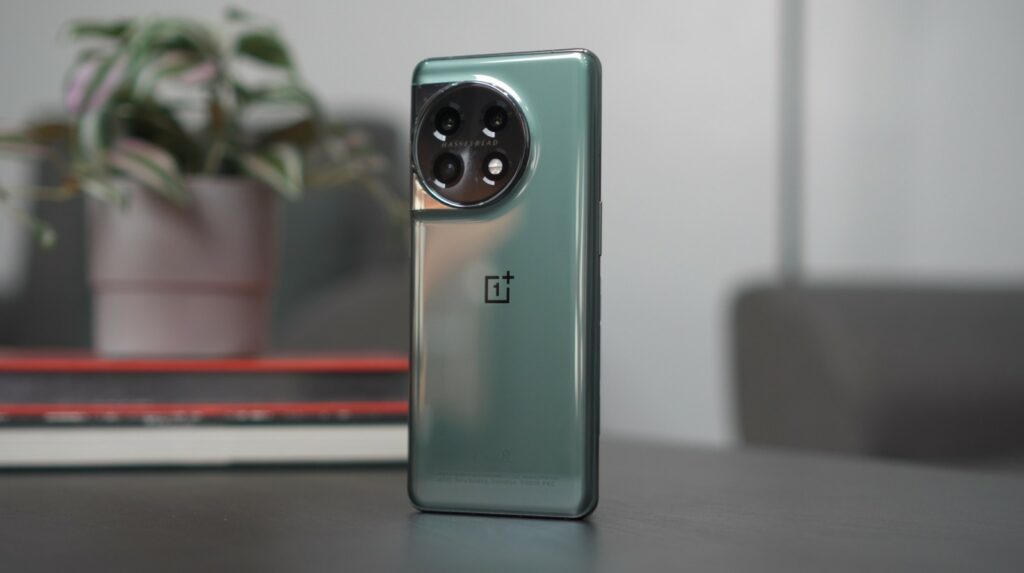 Is it worth buying?
Yes, provided that OnePlus doesn't deviate too far from the phone's global pricing of around Php 39,990 for the base 8GB/128GB variant. If OnePlus really wants this to sell like hotcakes they definitely need to stick close to that MSRP to undercut their competition, but even if they don't fully stick to that they're still in a good spot.
The OnePlus 11 really offers a lot of value for anyone looking for a solid flagship, especially if you compare it to the offerings of its more premium competition as we found in our review of it for the Philippines. With the base variant of the Samsung Galaxy S23 retailing for Php 53,990 and offering roughly the same specs, the OnePlus 11 looks like a damn bargain in comparison, especially considering what you're getting. The OnePlus 11 might not be a flagship killer anymore, but it might just be THE flagship that you'll be able to afford, especially in this tough economy.