The Land Transportation Office (LTO) will investigate how even crumbling or junk vehicles manage to get registered as they are definitely unfit and unsafe on the roads.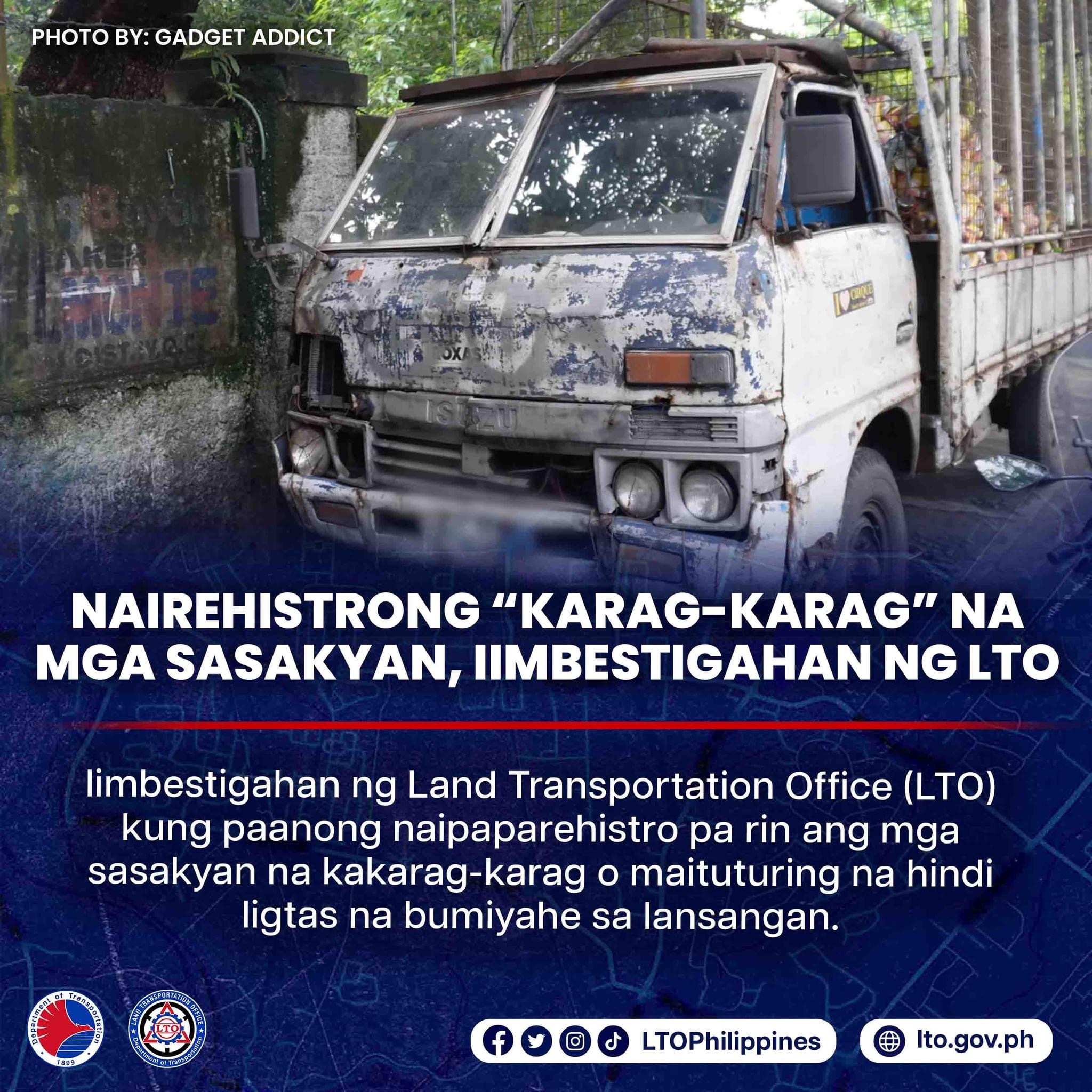 A video of a junk truck with a renewed vehicle registration is circulating on the internet. Also present in the said video are jeepneys that are illegally parked in makeshift terminals, emitting black smoke, and with insufficient lighting.
This prompted LTO Chief Assistant Teofilo Guadiz III to initiate an investigation, especially on how these junk vehicles are able to register. At the same time, he thanked the public for its help in making the agency better.
"We will not tolerate this kind of illegal activity and I assure the public that heads will roll. The LTO will get to the bottom of this, and we assure the public that those who will be found guilty will be prosecuted and removed from government service. They have no place in the LTO," Guadiz said.
In addition, Guadiz also warned the "scalawags" and "misfits" in the agency as they are making it corruption-free.
"Aside from our efforts to improve our services to the motoring public, the LTO is also relentless in its transformation journey to rid the Agency of scalawags and other misfits. We are doing our best to transform the LTO to become not only efficient but also corruption-free," Guadiz said. 
Images courtesy of Gadget Addict