Initial Verdict: It's more expensive than your average 55-inch TV in the Philippines, but the Samsung Freestyle makes up for this via a hassle-free experience (as far as projectors go) as well as having a few neat tricks up its sleeve.
Pros
Hassle-free plug-and-play setup
Can be used on the field with a power bank
Stylish, practical design
Cons
Limited wired connectivity options
More expensive than an average 55-inch TV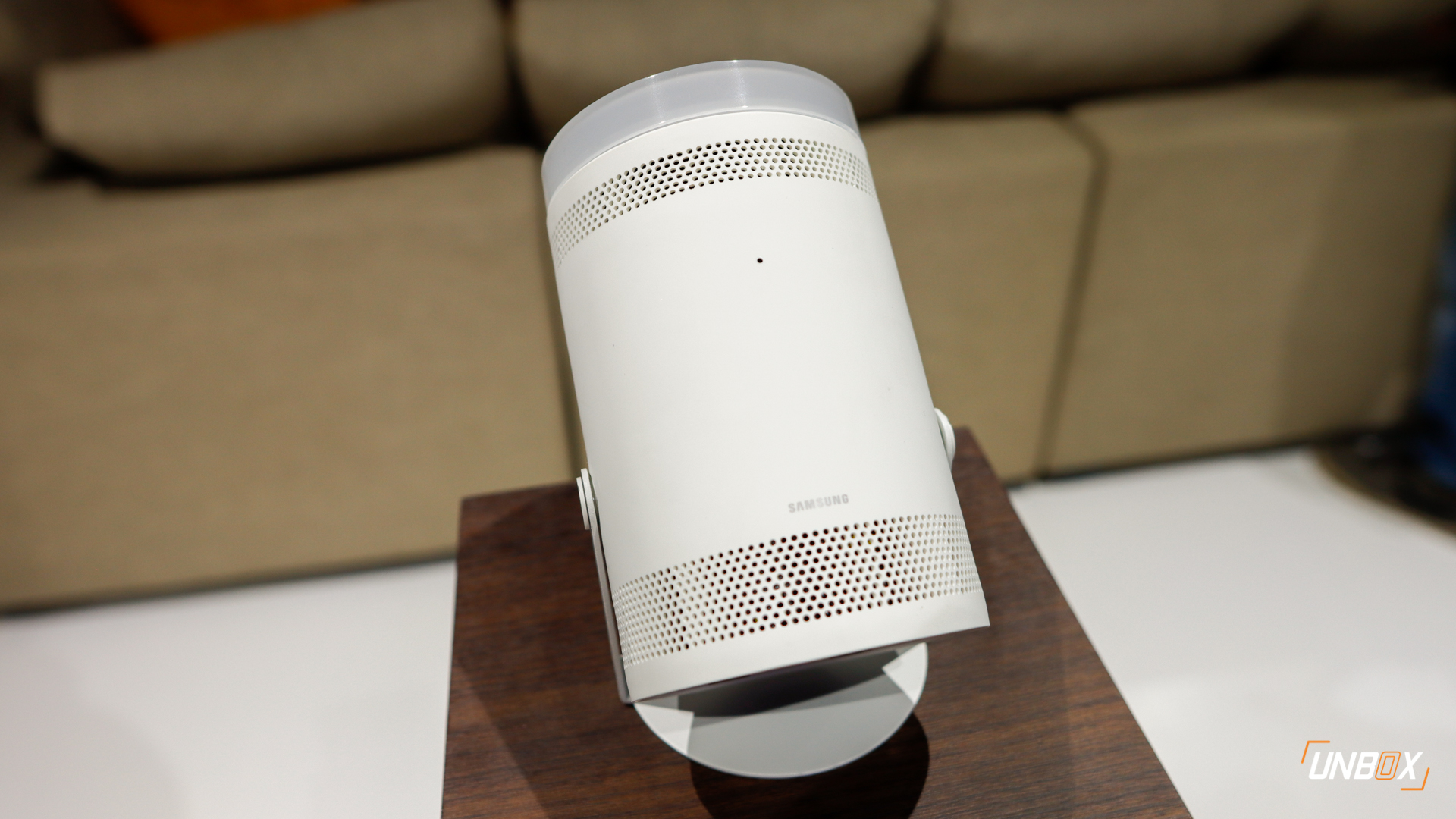 After exploring different lifestyle TV designs with the likes of the Frame and Sero, the Freestyle is Samsung's take on the smart projector concept. Addressing some of the pain points of traditional projectors, the Freestyle is looking to attract the Gen Z crowd via its unique design, ease of use as well as excellent image quality.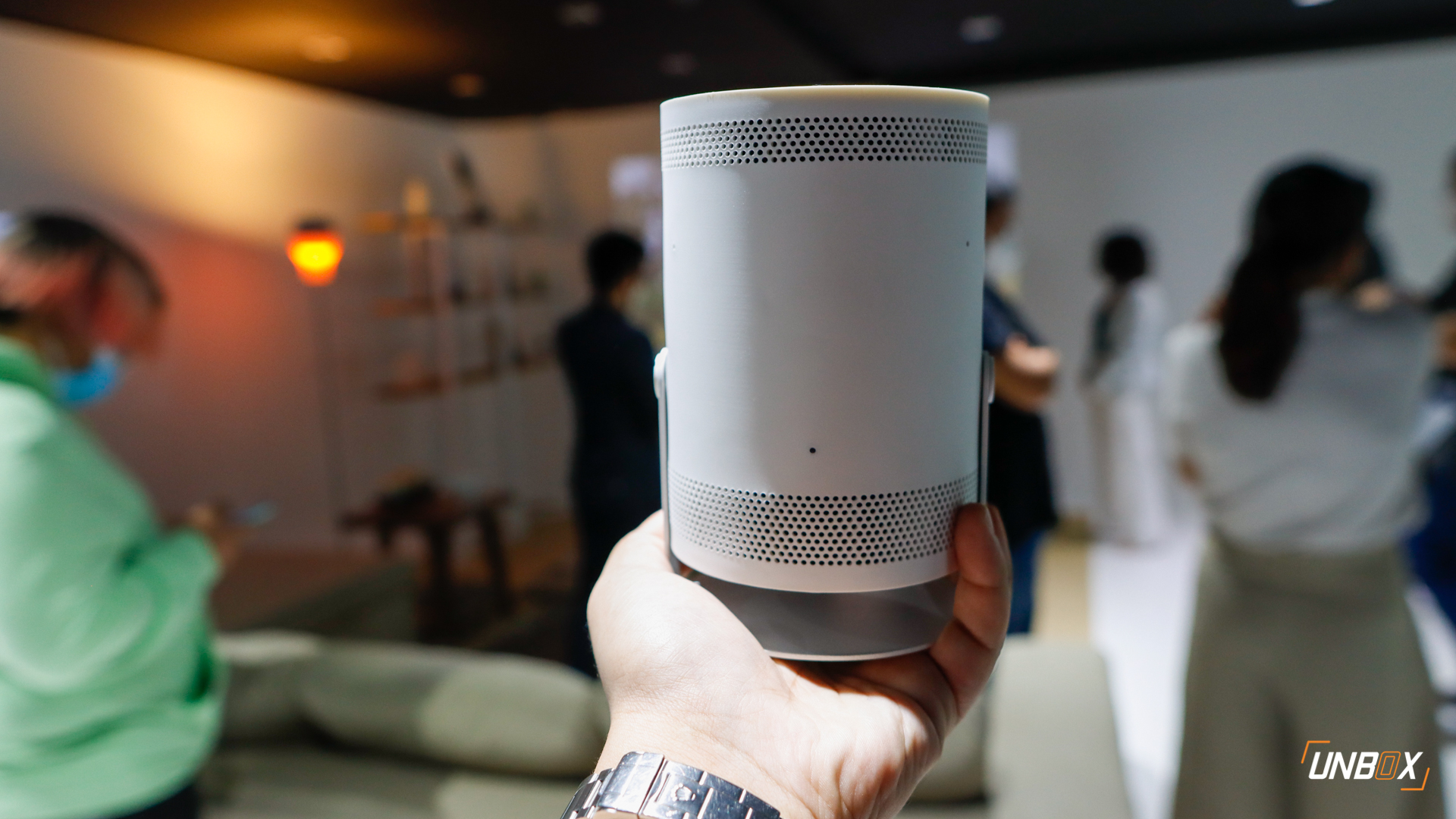 Design
The design of the Freestyle is straightforward: you have a cylinder-shaped projector that has a stand that allows the projector to pivot up to 180 degrees. Weighing at around 800 grams, the Freestyle may not be the lightest projector in the market–but is light enough to be transported around in a backpack with its carrying case.
The top part of the Freestyle has an LED projector and touch controls, while the bottom part houses a 5w speaker system that delivers a 360-degree-like sound. Ports are kept to a minimum, as you only have a USB-C port for the power supply, a micro HDMI port, and a toggle switch for turning off the microphone. The Freestyle does not rely on wired connections, so you are dependent on Bluetooth and WiFi connections instead. It's not that much of an issue, as the Freestyle comes with Samsung's Tizen software used in its Smart TVs.
Having TizenOS on board, you get access to streaming apps like Netflix, Amazon Prime, YouTube, and more. The included remote does have a shortcut for Disney+, but the service is not yet available in the Philippines as of this writing. It also has Bixby onboard for voice assistant features, making the Freestyle function as a smart speaker as well.
When using on the field, the Freestyle can work with a power bank–as long as it supports at least 50w USB-PD charging (Samsung has a list of supported power banks here). Aside from working with a supported power bank, Samsung told us that they are working on a battery base accessory for the Freestyle.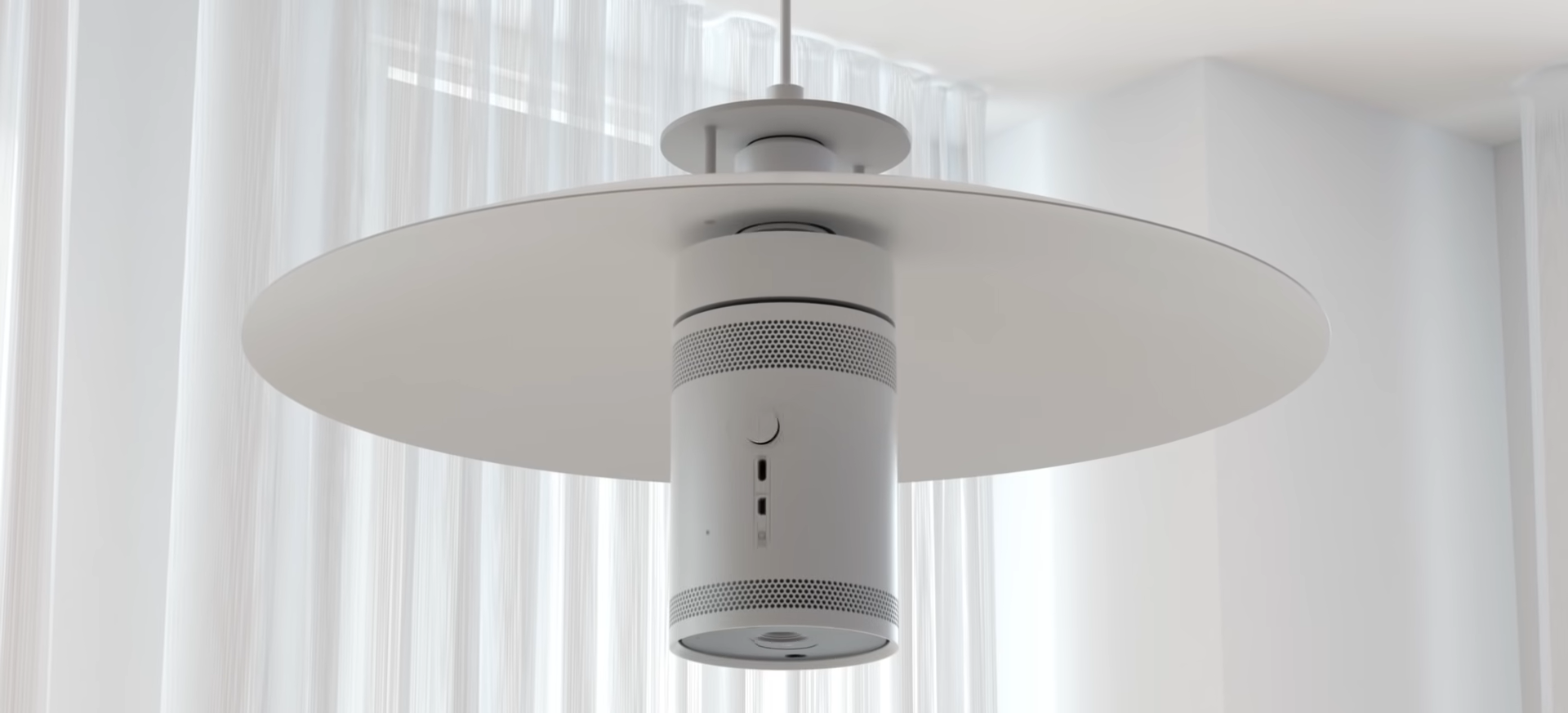 Aside from the included stand, the Freestyle has an optional mount that allows you to place it on a light bulb socket. Samsung Philippines has not brought this unique accessory during our time with the Freestyle, but judging from the press images, we're intrigued to see how well the accessory works in practice.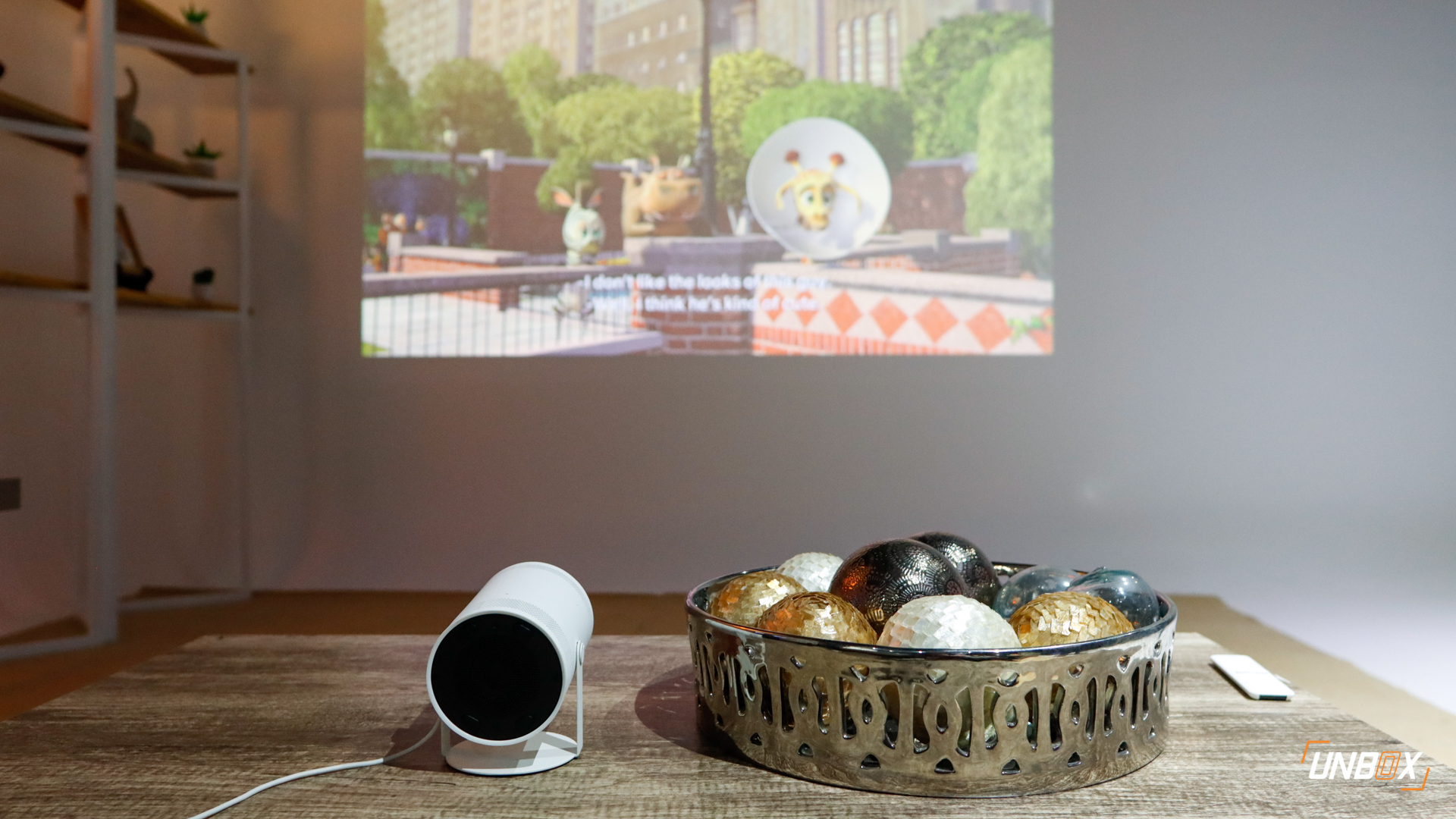 Features
The main selling point of the Freestyle is that it can project a Full HD screen anywhere between 30 to 100 inches without the user worrying about setting up the focus, keystone, level, and color balance. Unlike traditional projectors, the Freestyle takes care of these things automatically, allowing users to quickly set it up without tinkering through the settings. The Freestyle has a maximum brightness of 550 lumens, and while it will not replace a home projector, its maximum brightness is good enough for a number of scenarios.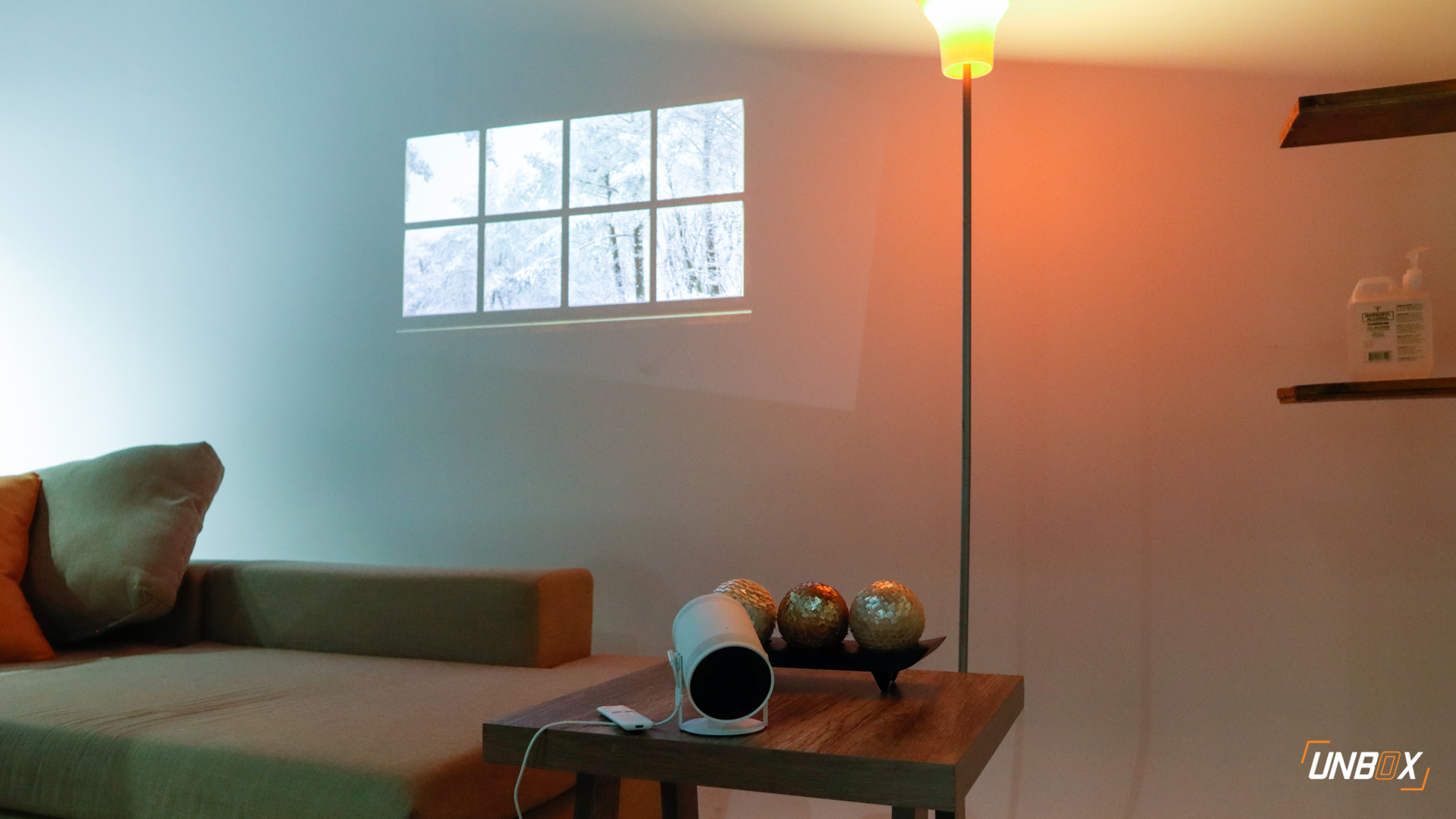 Since the Freestyle takes care of all the needed adjustments for setting it up, this means that you can place it at an angle, and still get a straight and properly-aligned screen projected onto a wall. Taking a similar cue from the Frame, the Freestyle can be used for displaying ambient backgrounds like a fireplace, a window, and many more. It can also be used as an electronic billboard of sorts for displaying messages.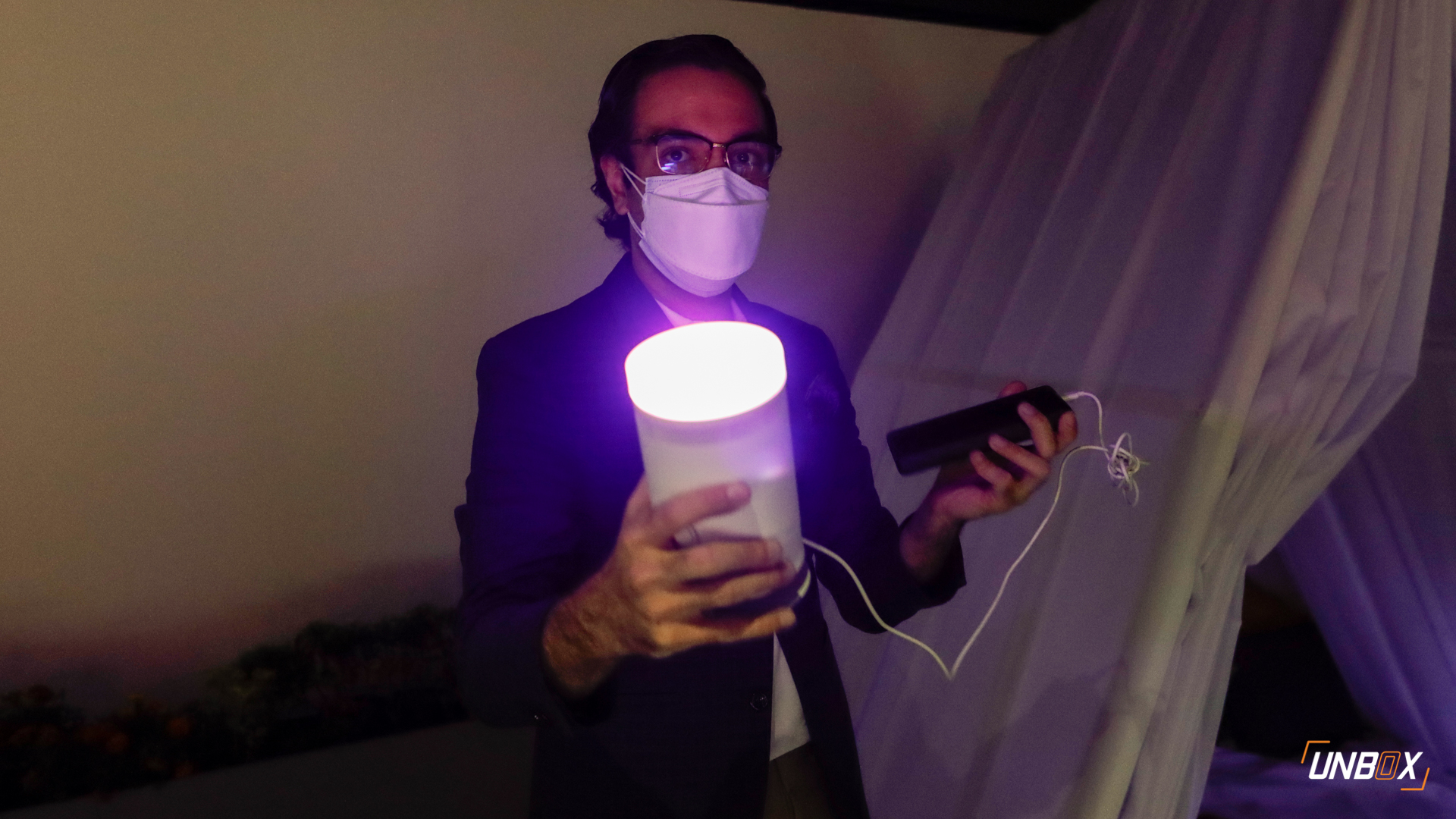 Outside of its function as a projector and a smart speaker, the Freestyle can be used as ambient light with its prism lens cover. As an ambient light, the Freestyle can be programmed for different mood lighting effects that depend on the music being played or for projecting visual effects. Samsung said that the LED is rated for up to 20,000 hours, so it will take you years before the LED will need to be replaced.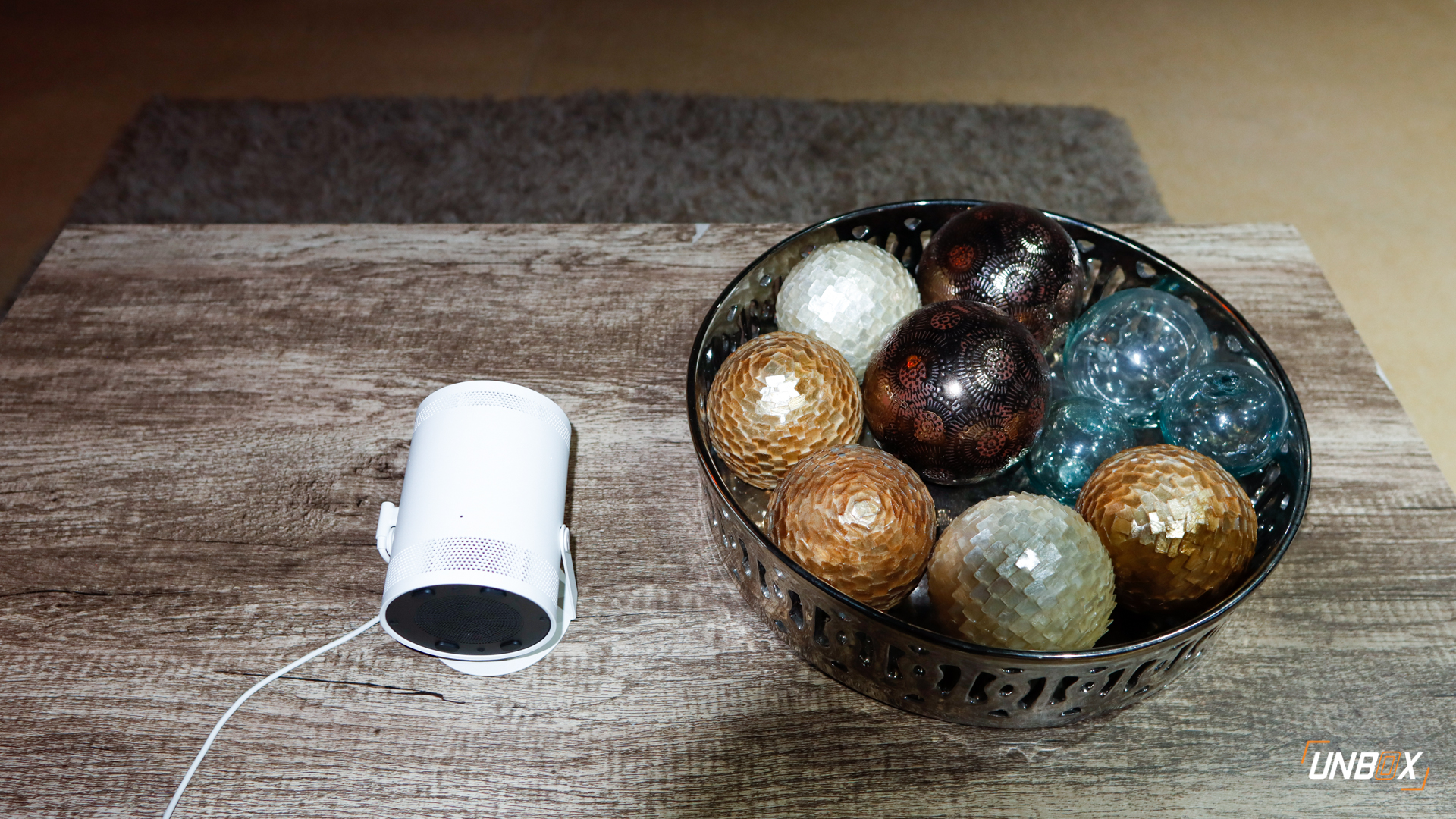 Wrap up and Initial Conclusions
The idea of a projector that gives you a true plug-and-play setup experience is what makes the Samsung Freestyle a unique offering in the Philippines. However, some might be turned off at its rather high asking price of Php 55k, as other projectors would cost you less than Php 30k. On top of that, the asking price of the Freestyle can get you a nice 55-inch Smart TV and some change–though you will lose out on the Freestyle's versatility.
Samsung Freestyle Price Philippines
The Freestyle is priced at Php 54,999. Pre-registration for the Freestyle is ongoing until March 13, while the pre-order period will be from March 14 to April 17. Those who pre-register may get a chance to win one of 5 Freestyle projectors, while pre-orders will get a Dark Green Freestyle case and an Anker Powercore III Elite Power Bank with their purchase.